HDR-Rendering found it's way into [w]tech!
Before I start with simply showing some screenshots, let me explain what HDR-Rendering is:
What is HDR?
The HDR-Effect is a combination of ToneMapping and Bloom. You may know what Bloom is: It's that nice glow effect almost all games are using today. But ToneMapping isn't very known in the non-developer reigns.
What is ToneMapping?
ToneMapping simulates the following situations:
If you look into a bright light, your eyes will get used to the bright light and the rest will become darker. If you are in a dark room, or walking around at night, your Eyes will get used to the dark, you will see everything brighter. (I won't go into technical details here, as there are enough articles explaining that out there)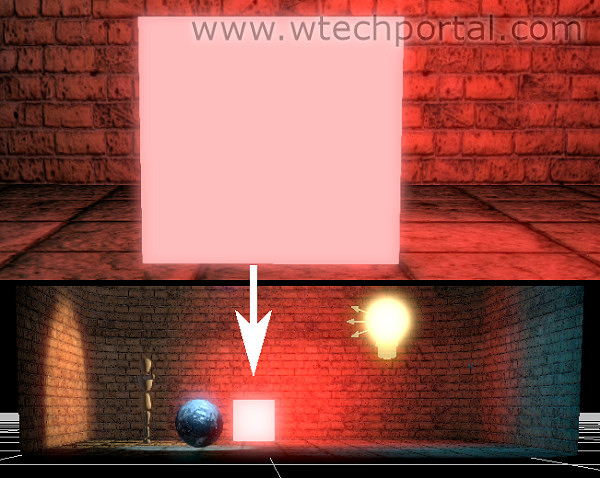 On the first picture the bright red square is filling up a lot of space on the screen, which tells our ToneMapper to make the rendered image darker, while it has to adjust the second image the other way around, since the square is smaller and it is not as bright as the first one.
It's either a cool effect, and also makes life for mappers easier. They don't have to make different content for dark and bright places for example.
Is there more ToneMapping can be used to?
Yes, we can apply it to the Bloom, giving it a nice taint.
Final results/Comparison
Here you can see the difference of the same scene with HDR turned on and HDR turned off.
It is much better when you are able to move around in the world by yourself, though.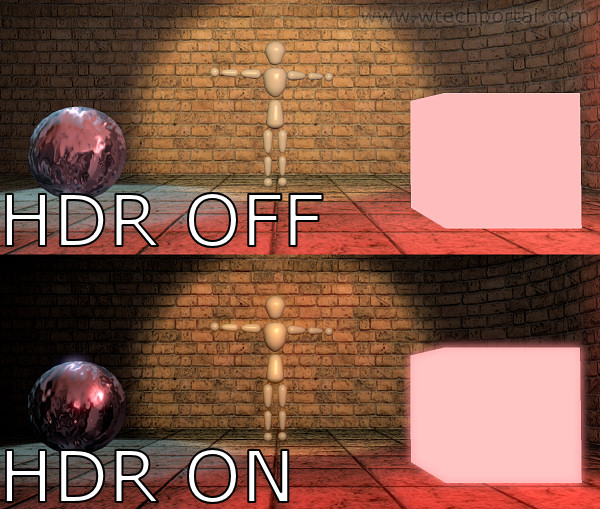 Always remember: If you want to get news about [w]tech or BeyondJupiter earlier, just visit: Wtechportal.com
There are features of [w]tech we haven't posted a news about yet. If you are interested in them, please visit our [w]tech-Progress-Thread: Wtechportal.com
We're filling new pictures every few days, so keep watching it!