Last year the Hardqore 2 demo was ported to Dhewm 3. Similar to the recently updated Rivensin mod, HQ is getting a large update for the port. This includes new gameplay features, bug fixes, content and visuals.
IMPROVED VISUALS:
The ROE bloom lighting system has been replaced with Rivensin's more flexible HDR lighting system. Many particle effects associated with damaging enemies and destructibles are also on the way. Most of the improved textures and animations from the Rivensin mod have also made it in.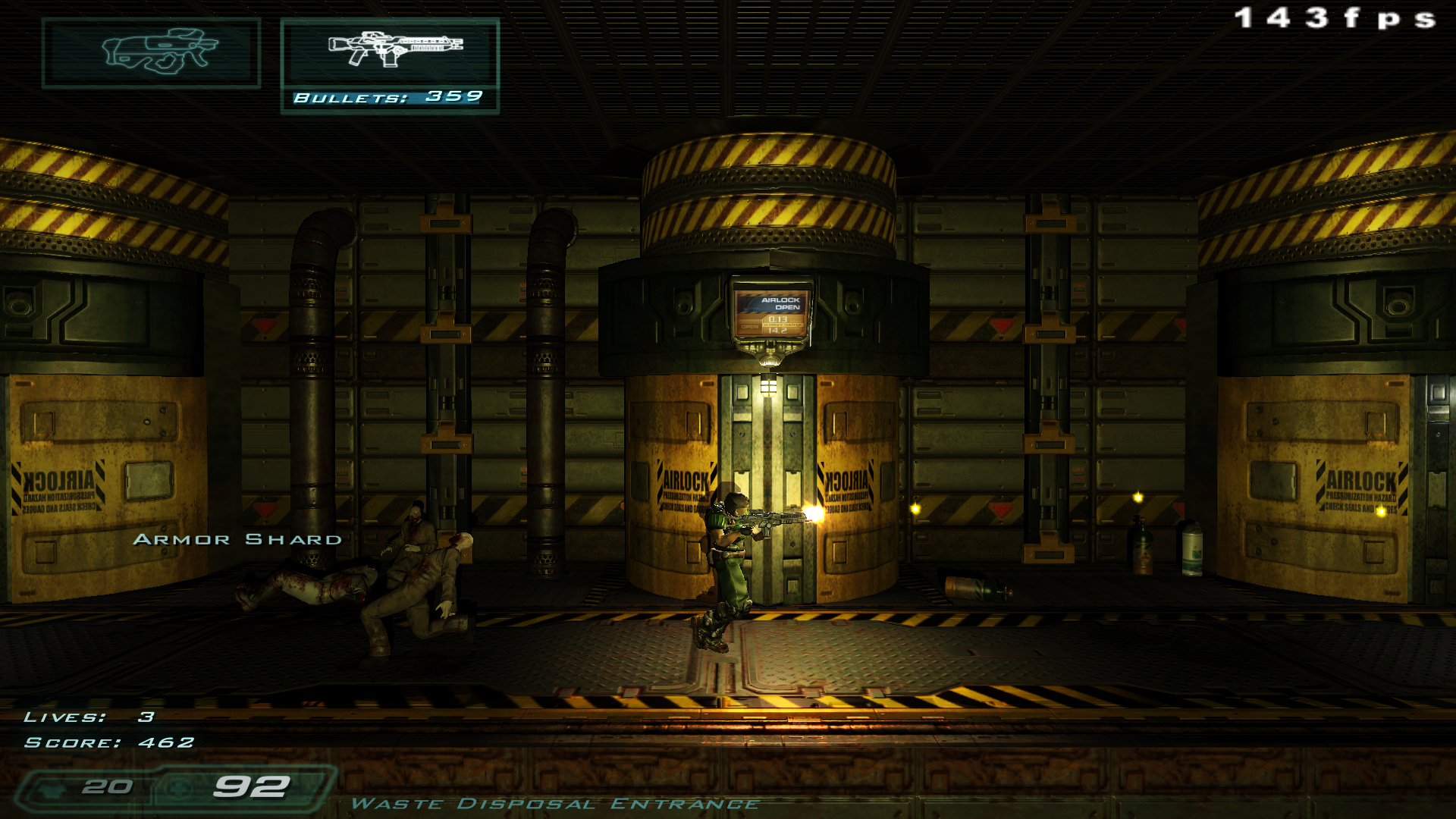 IMPROVED GAMEPLAY
Two important features seen in many platformer games have been added and testing very well. This includes player knock back followed by brief immunity to damage. It is very similar to system used in games like Castlevania and Ninja Gaiden.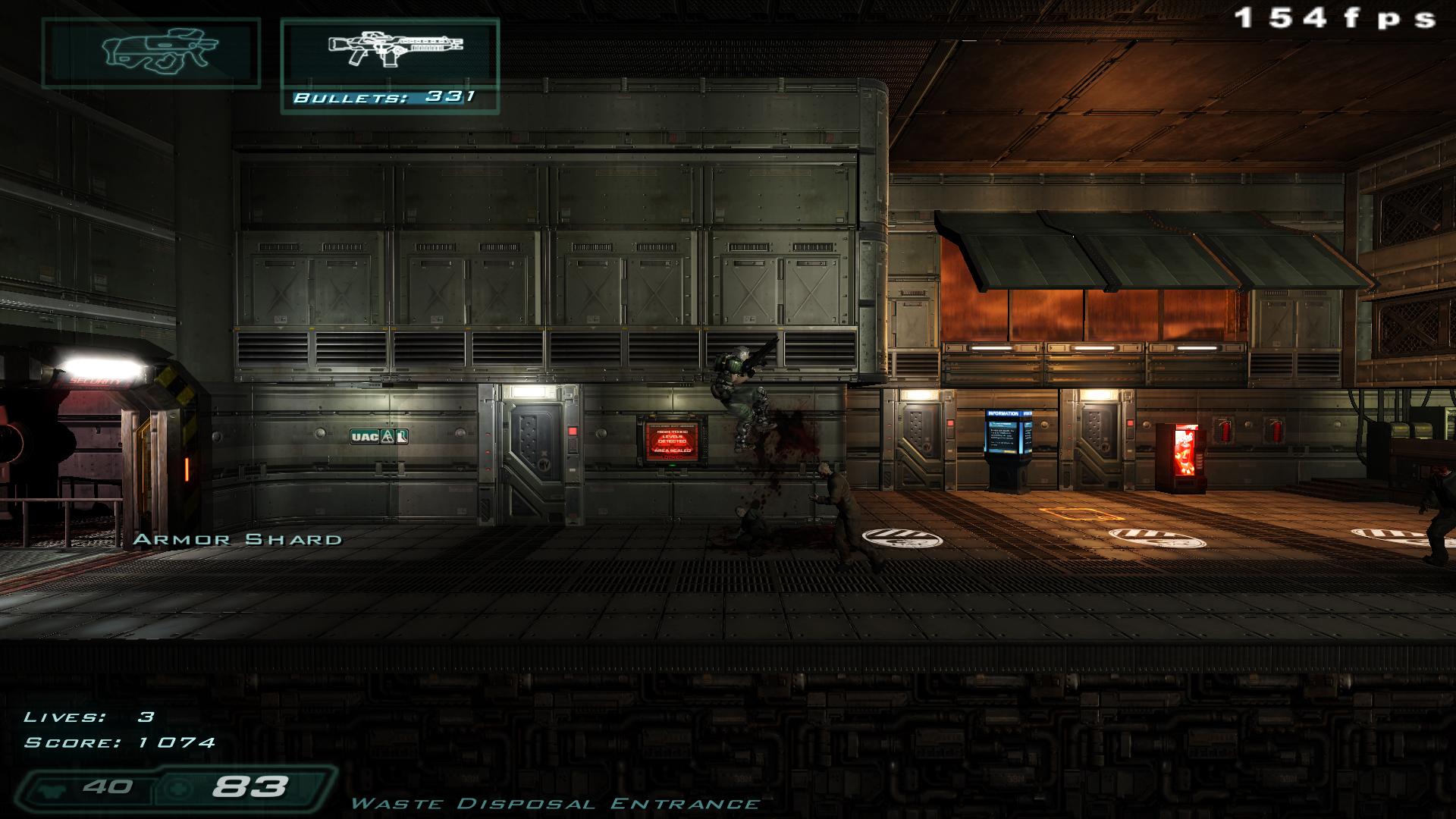 Jump through platforms are also coming. This opens the door for better level designs, and more fluid gameplay. This will allow map authors to recreate many classic sidescroller levels in HQ such as Contra, and Metroid.


The overall gameplay is being re-balanced to increase the pace. Enemies and weapons are receiving adjustments for this. Enemies will often die faster. However you'll encounter large numbers at the same time.
MORE CONTENT
The HQ demo featured only 1 full level and a test map. The 2019 release will see many more levels. The amount has yet to be determined. New melee weapons are coming. This includes the Chainsaw gauntlet originally seen in Quake 4: Hardqore & in the recent Doom Marine add-on pack for Rivensin. The goal is to create melee combat similar to Strider.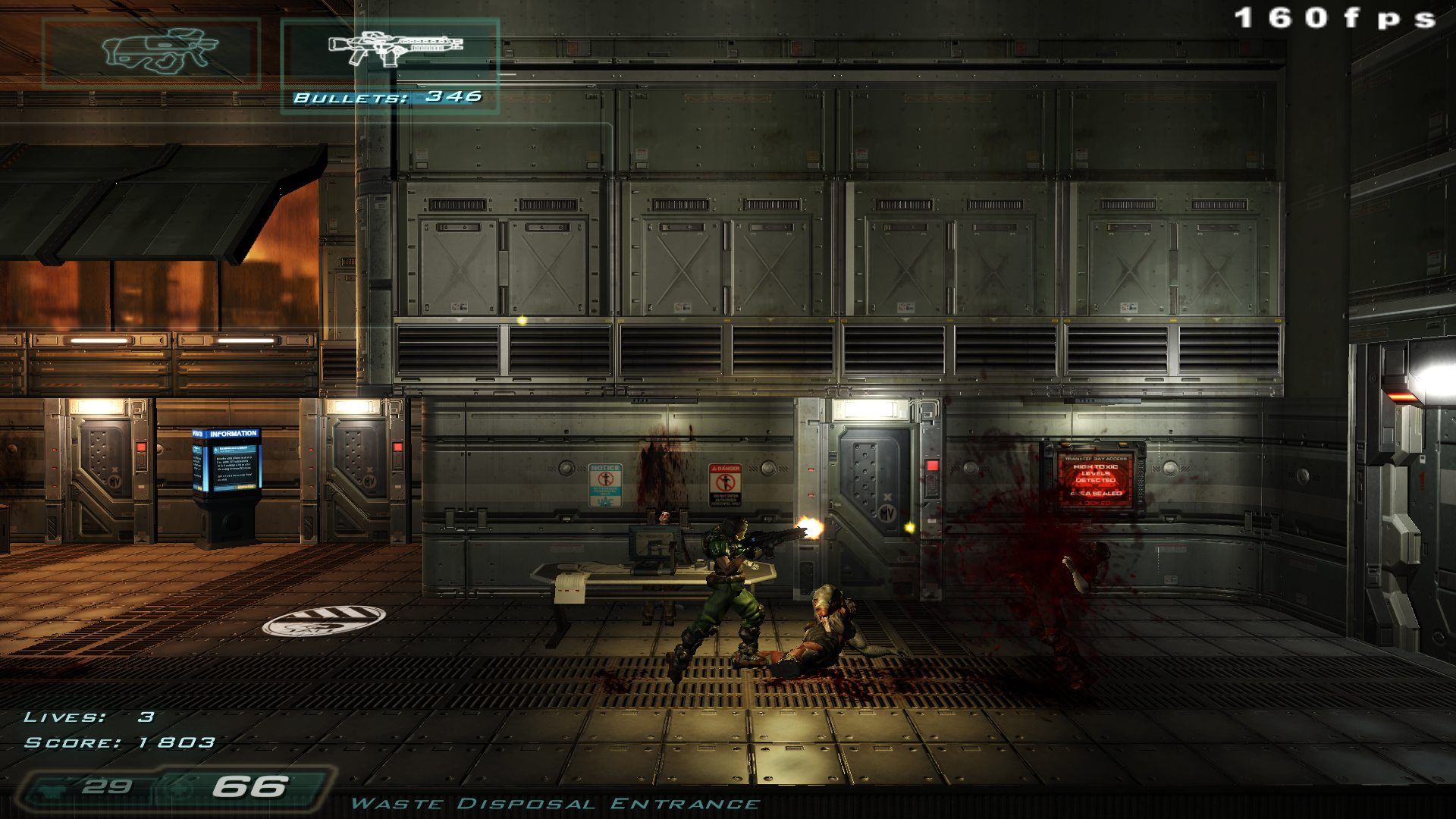 NAME CHANGE AND RELEASE
The mod will receive a name change before release as part of the rebooting process. An exact release date has not been set. Just like Rivensin, the revamped Hardqore mod will only be available for the Dhewm 3 source port. The gpl open source code on github will be updated closer to release. Hardqore for Dhewm 3 is coming mid 2019 for Windows 32 & 64-bit, Linux and Mac.