For the first time, we're also announcing multiple game modes:
Campaign / Classic
Custom / Sandbox
Capture the Flag
Endless
Survival
In any event, fun comes first, often to my mental detriment hah... We're excited to see how well people appreciate the difficulty in bringing together so many features often omitted due to the complexities of tying it all together.
Now here's some cool screenshots:
Game mode selection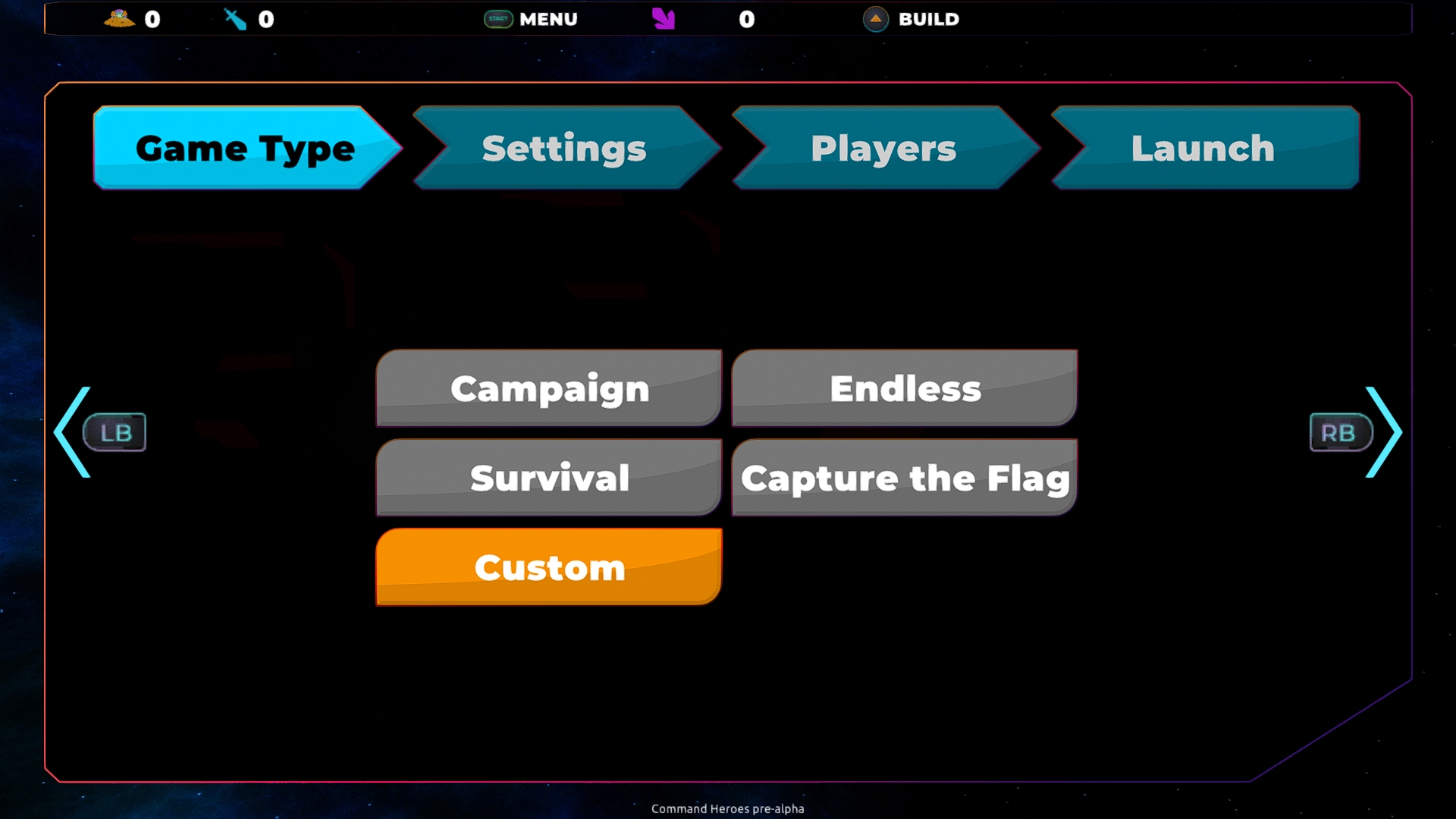 Placing a new HQ.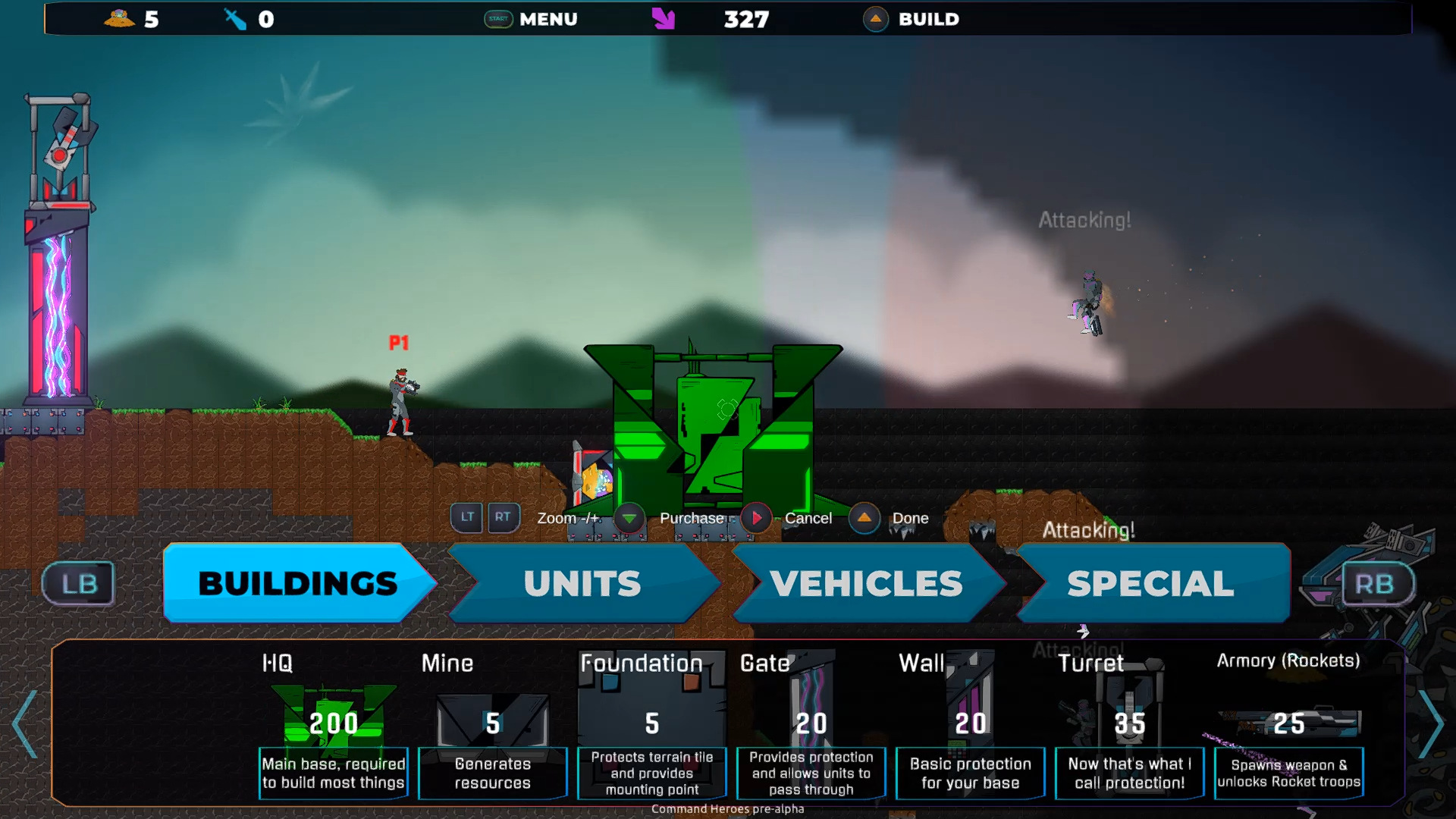 What a mess. Enemy pink AI laying down heavy fire in a Mech vehicle.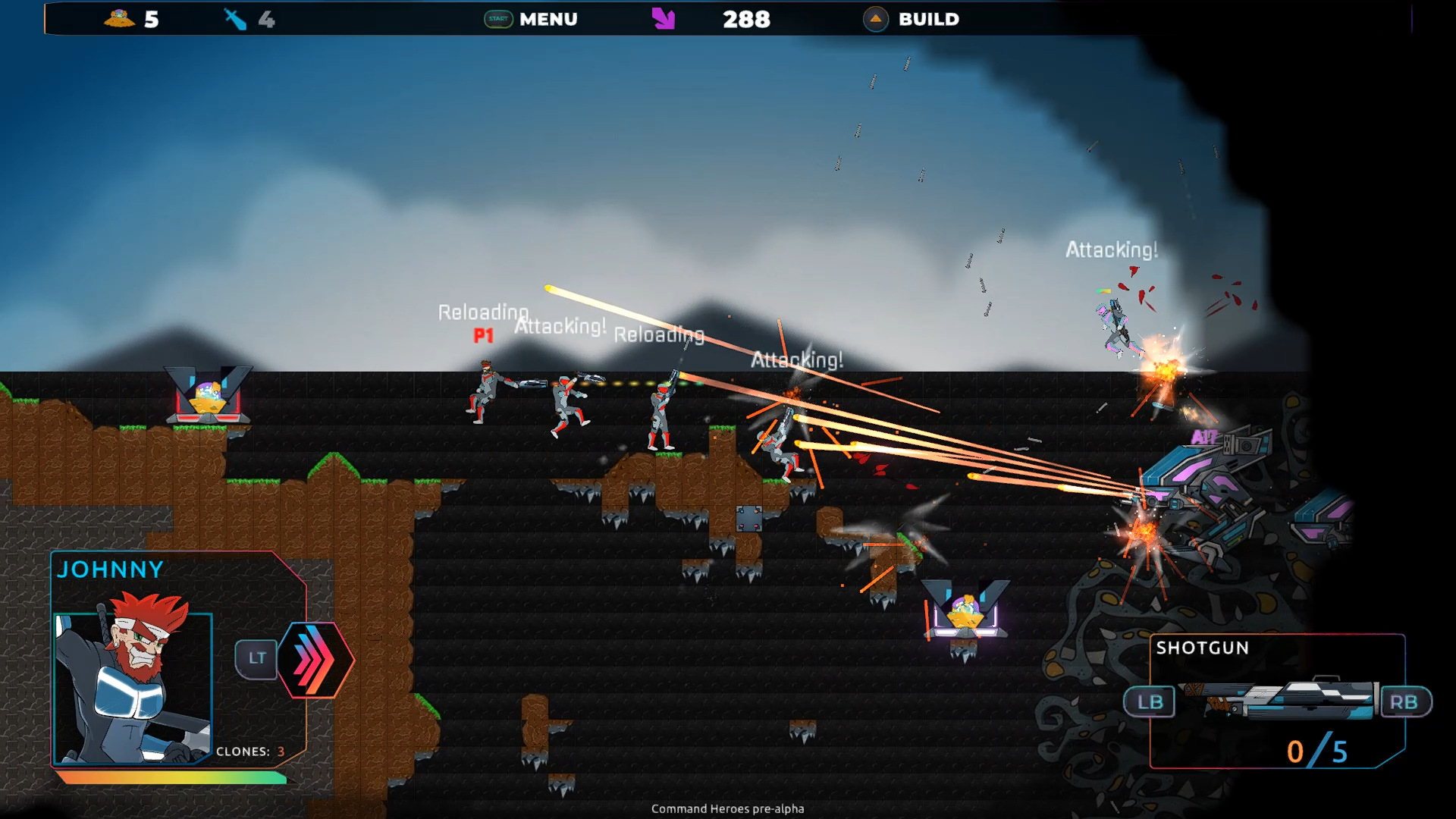 Don't cross the streams!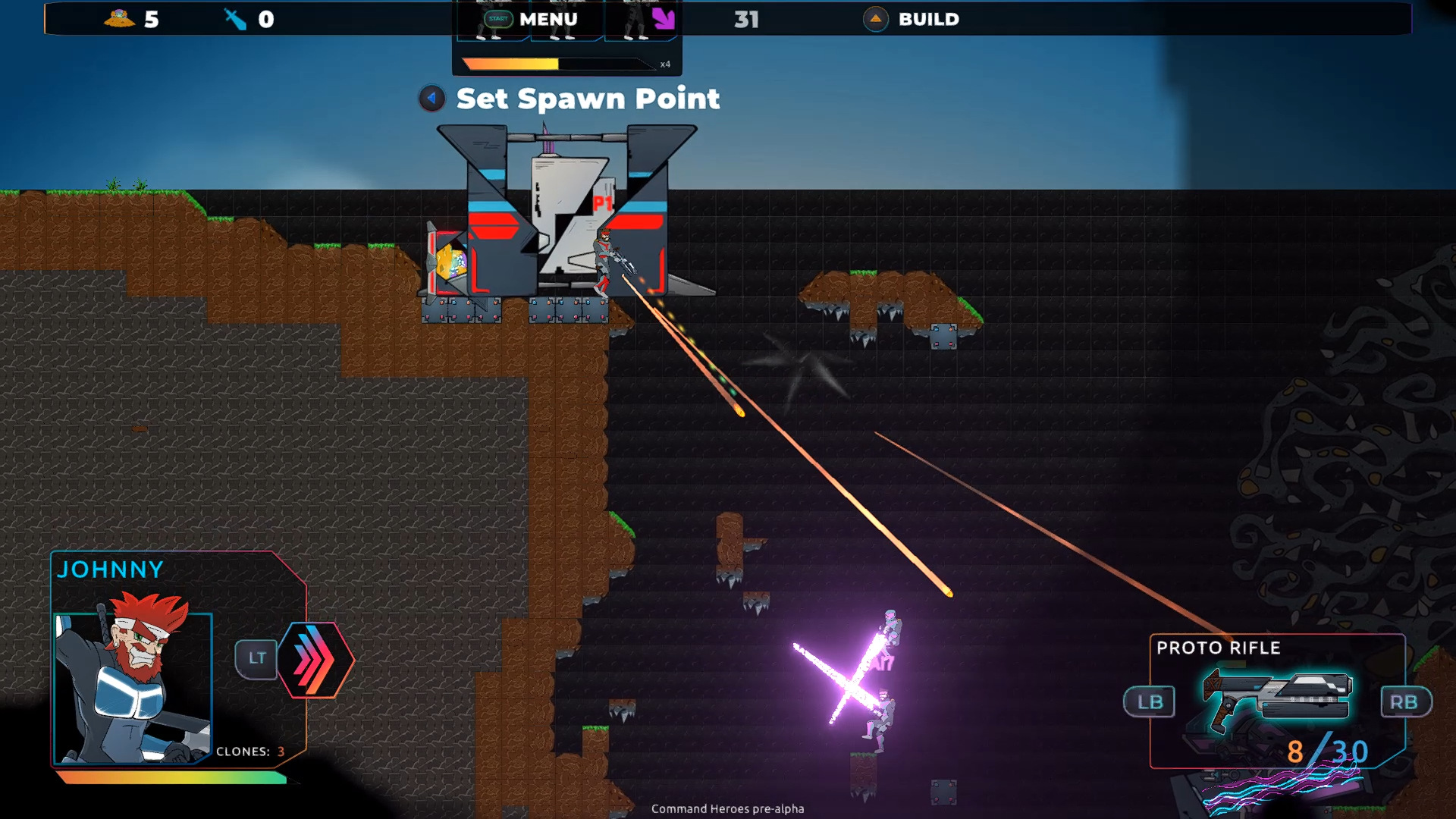 Placing a Human faction Vehicle Factory while one of my Grenade troops shows off a fancy pose.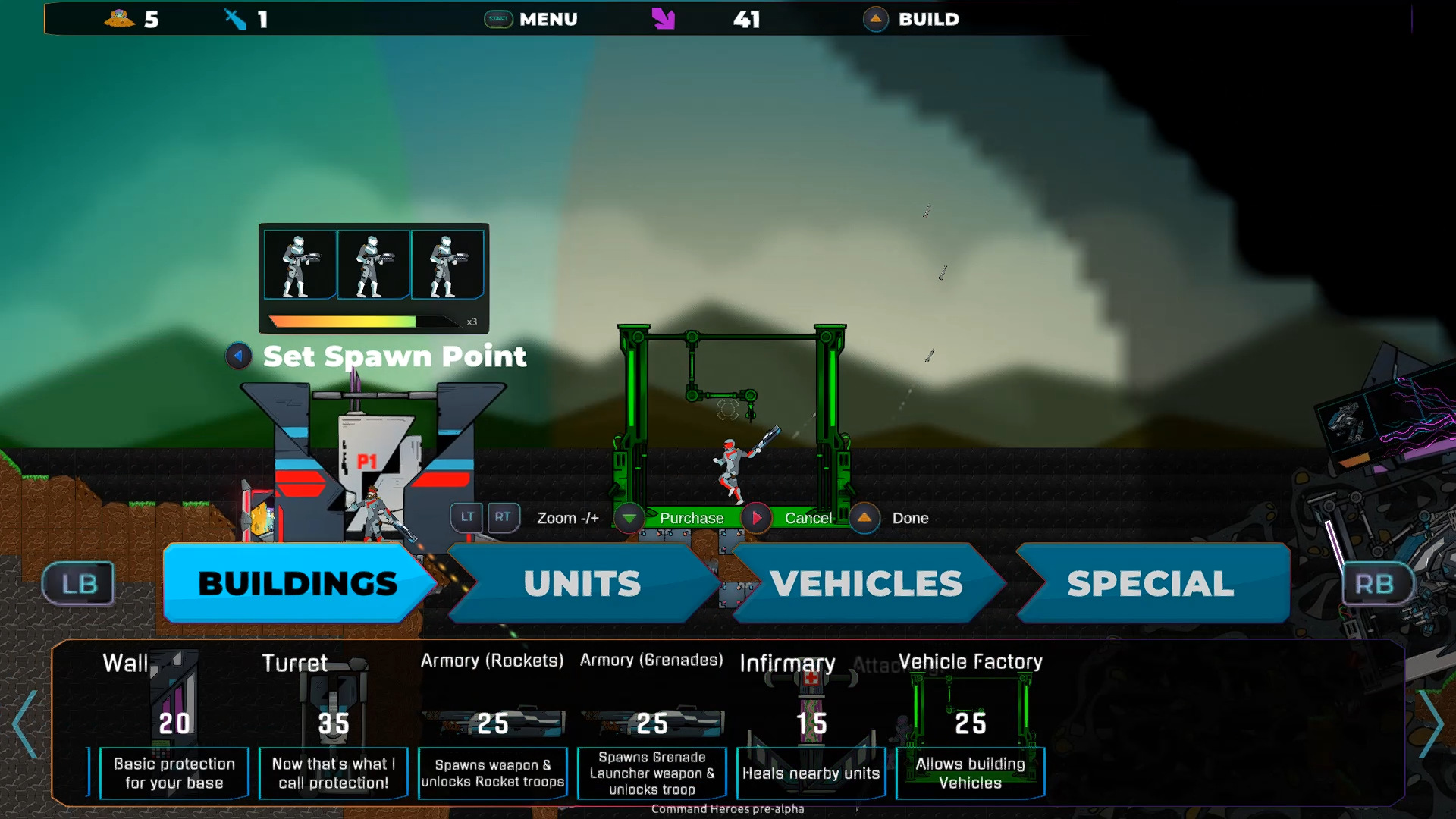 Those Blobbies never stood a chance.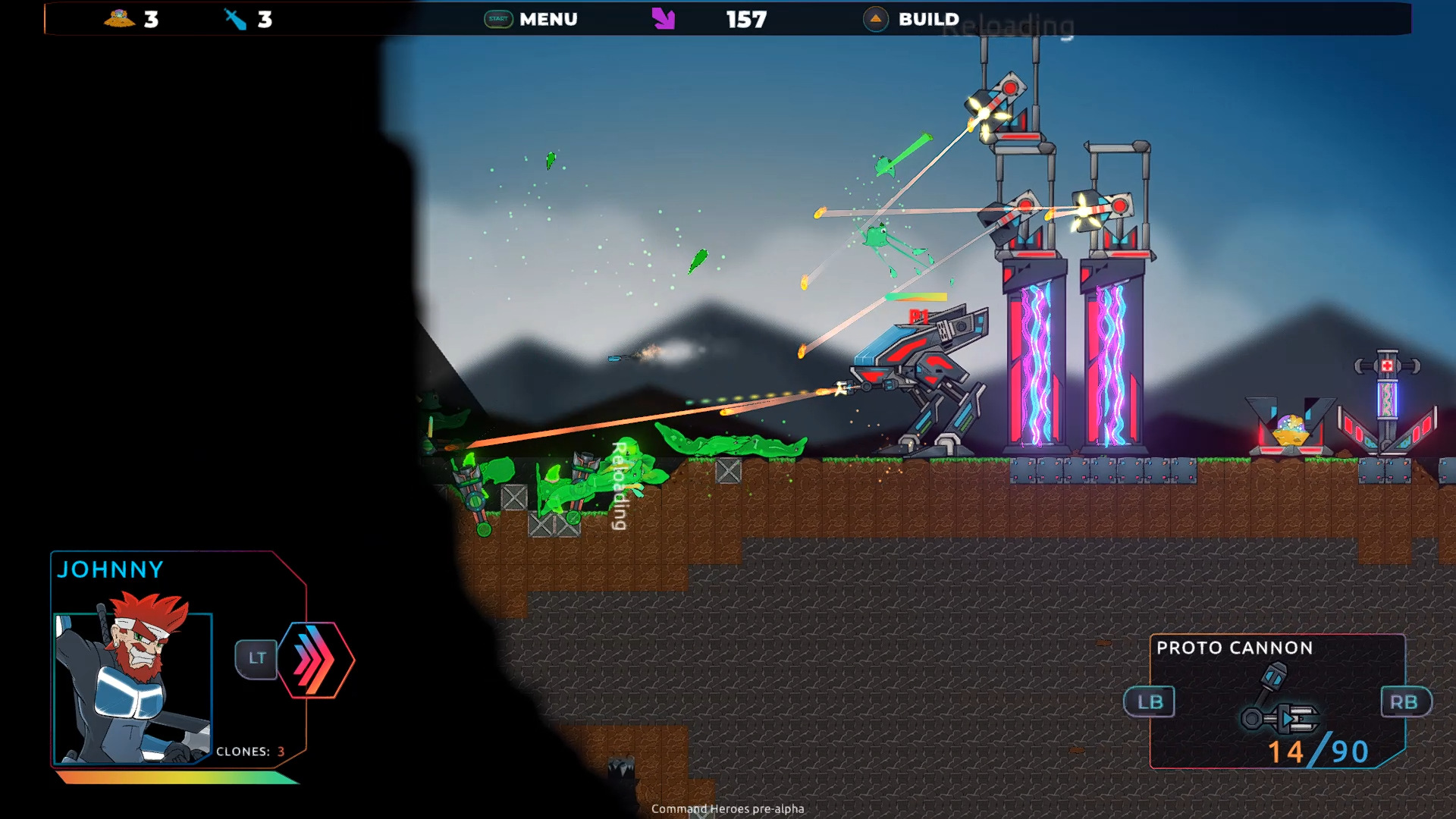 Grappling away from a rocket just in time. Skillful maneuvers of your hero are often the difference between winning & losing (skill cap is a thing!).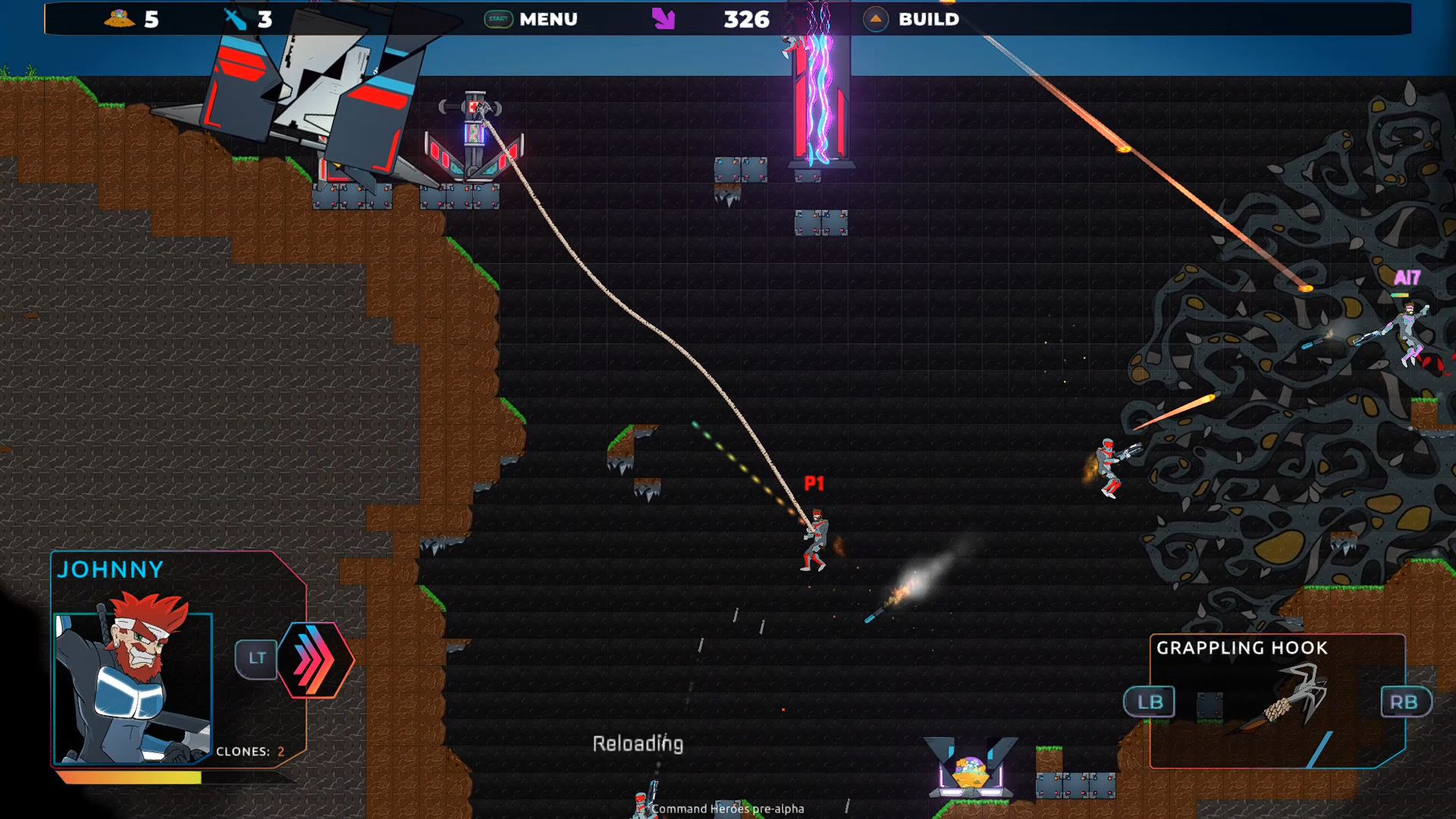 When a match first starts, there are force fields to provide a safe build phase to prepare (seen by the Blue force field just left of the red team turrets).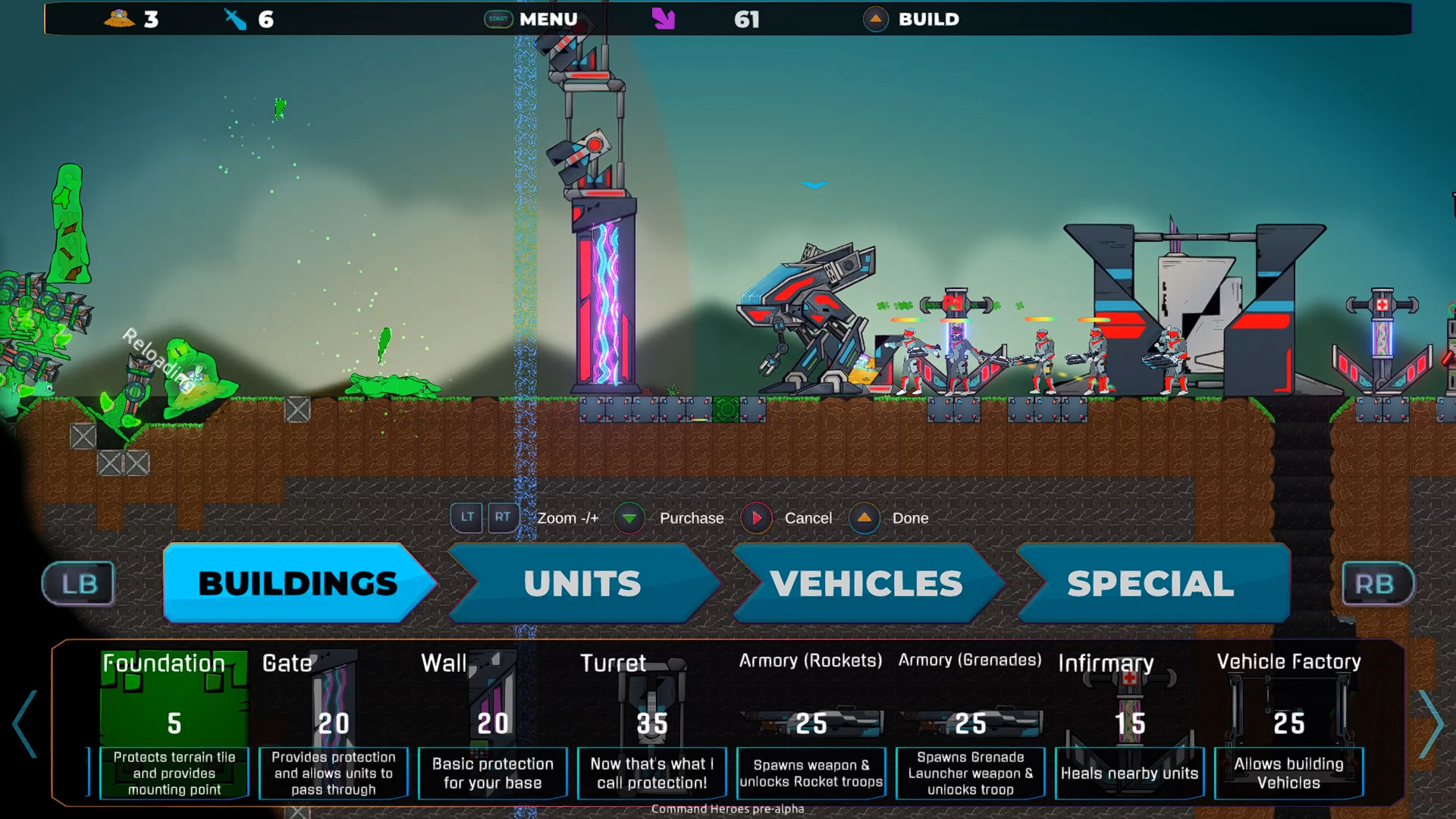 HQ recruiting some troops, this base is ready for action!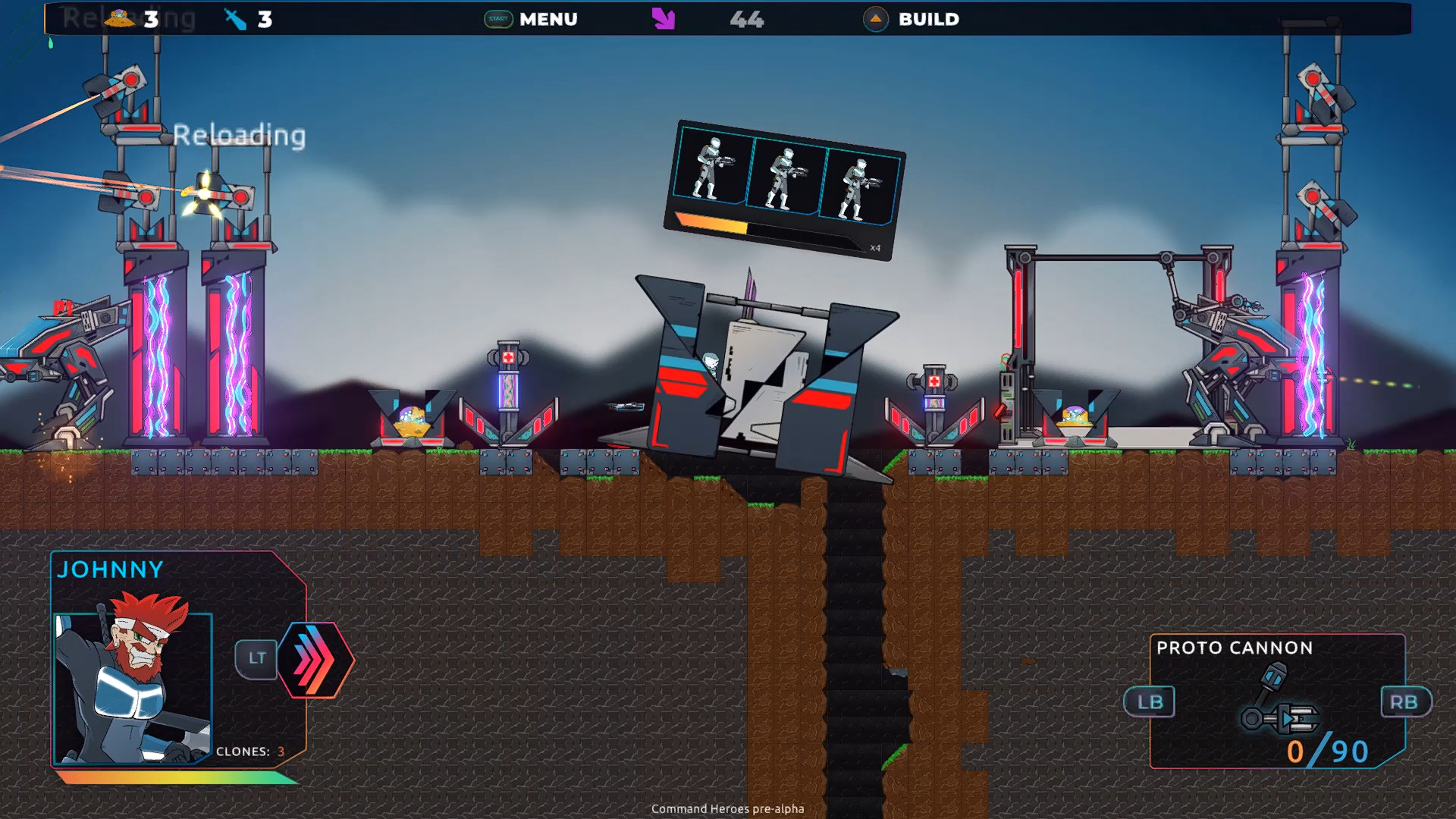 In Classic & Custom mode: If your last HQ is destroyed, 30 seconds to rebuild or game over!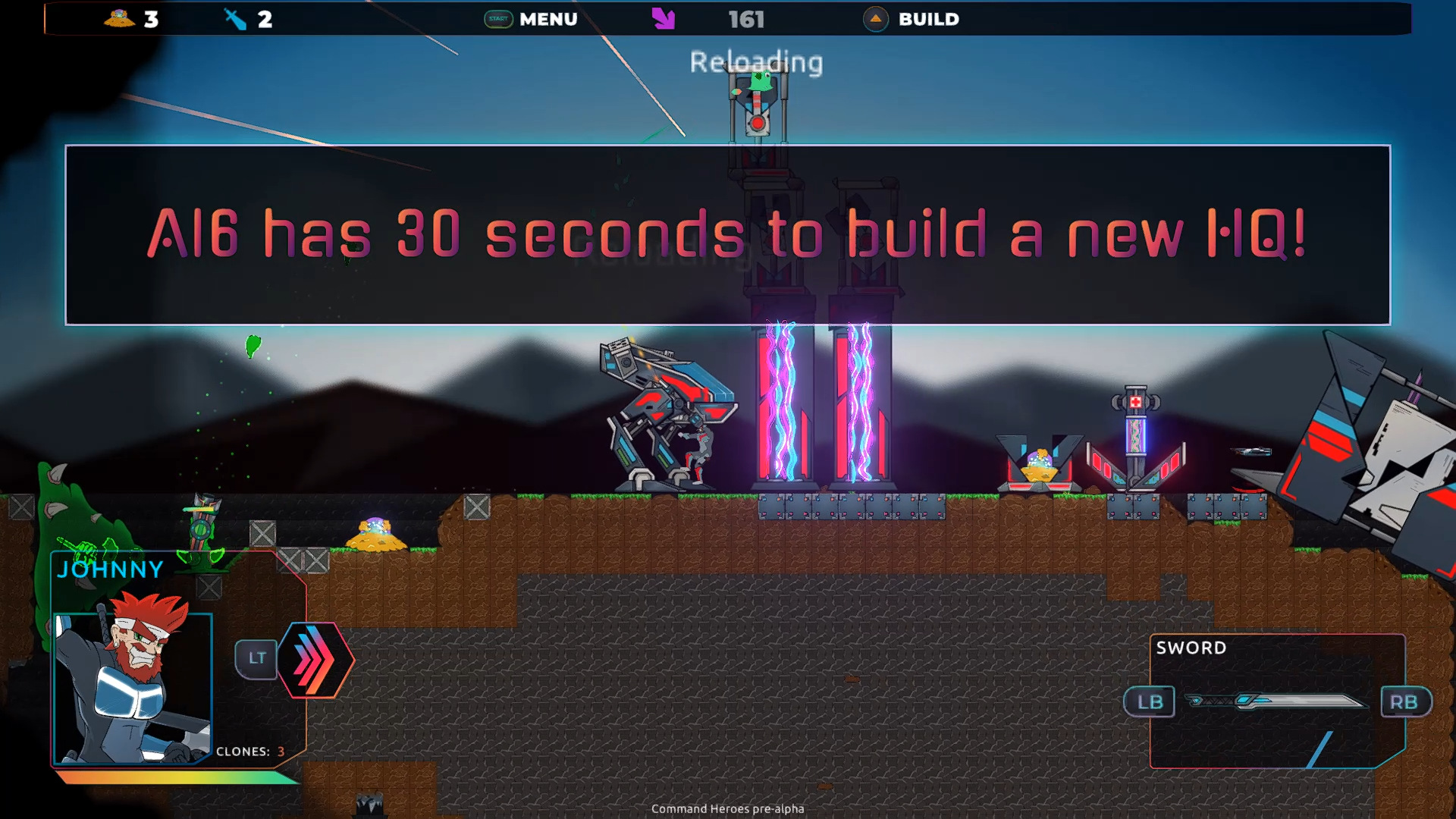 Human faction Mech vehicle being swarmed by some small Blob faction units.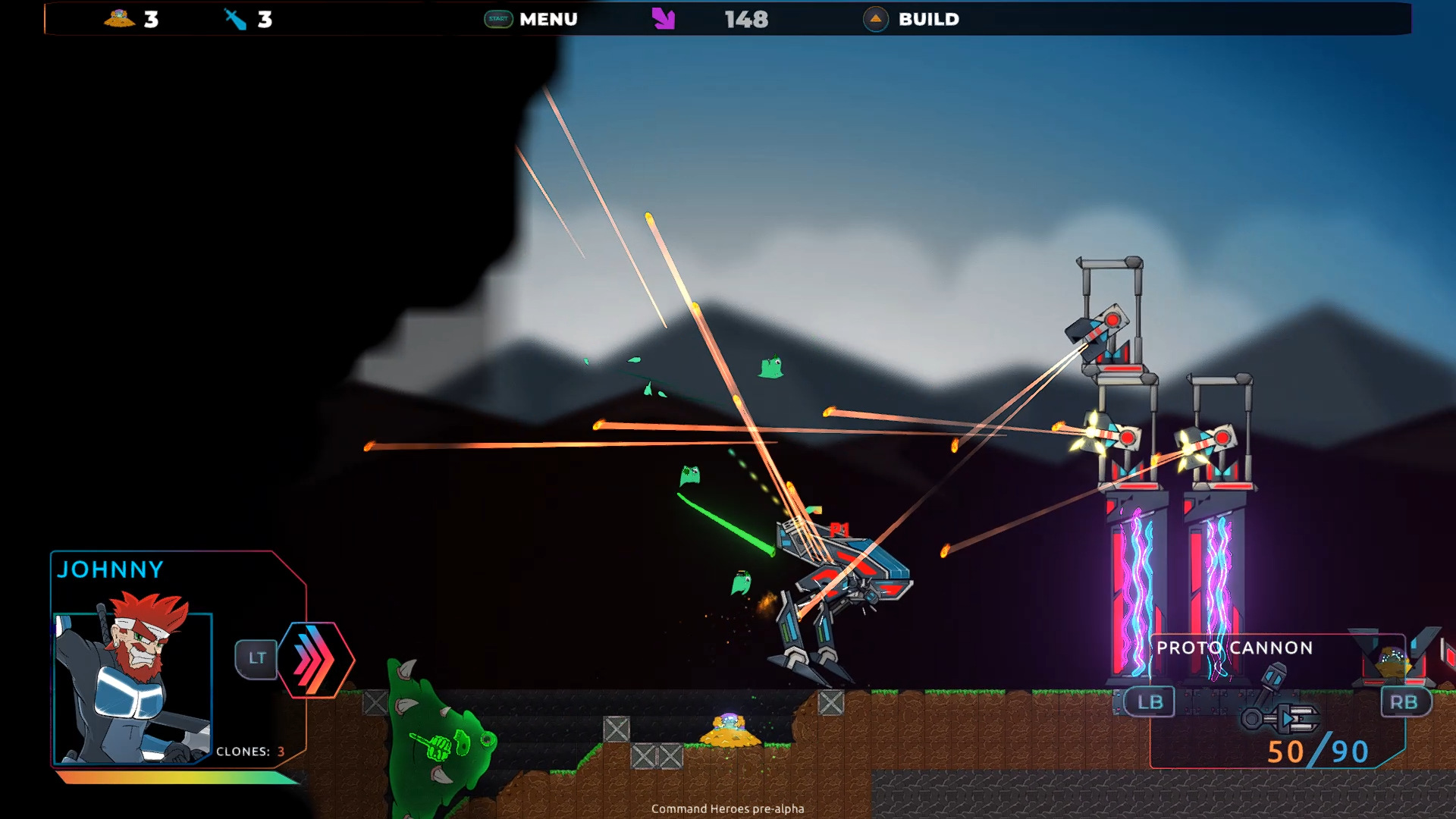 Dashing away from danger, firing backwards at pink's hero.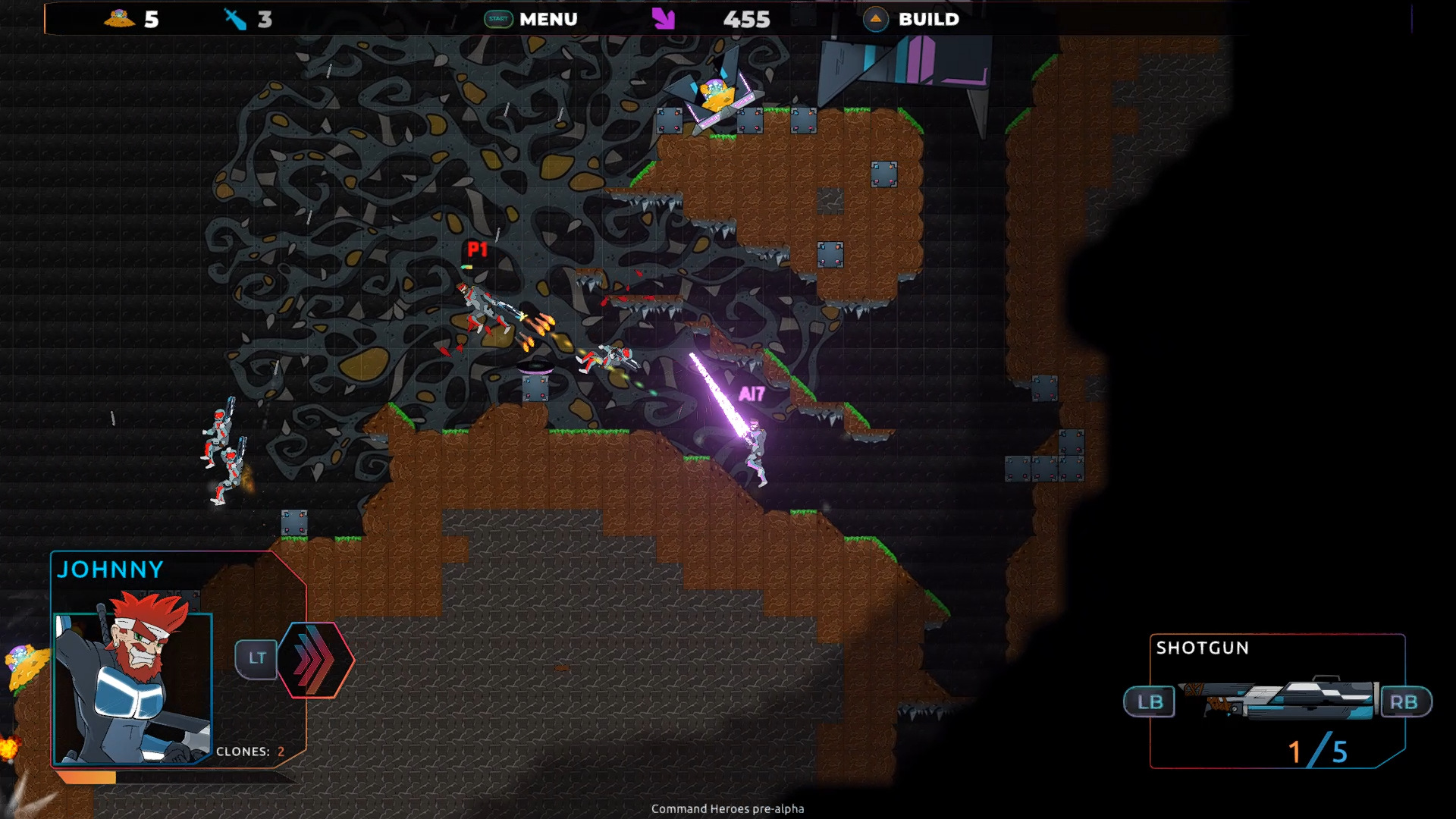 Mole faction on the right, their vehicle "Drill Dozer" can be seen.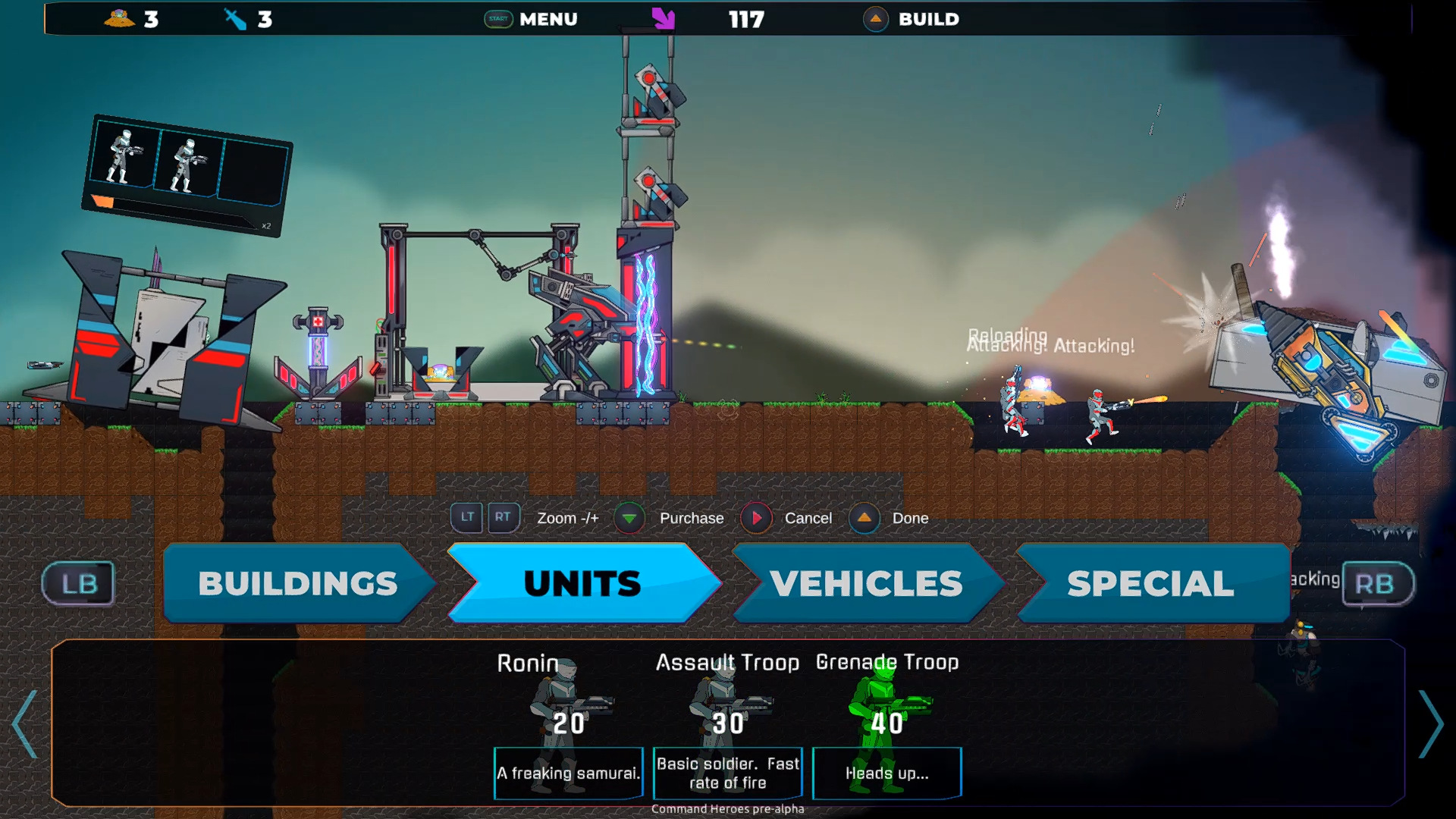 Your Dropship pod is a useful means of transporting to and from the surface.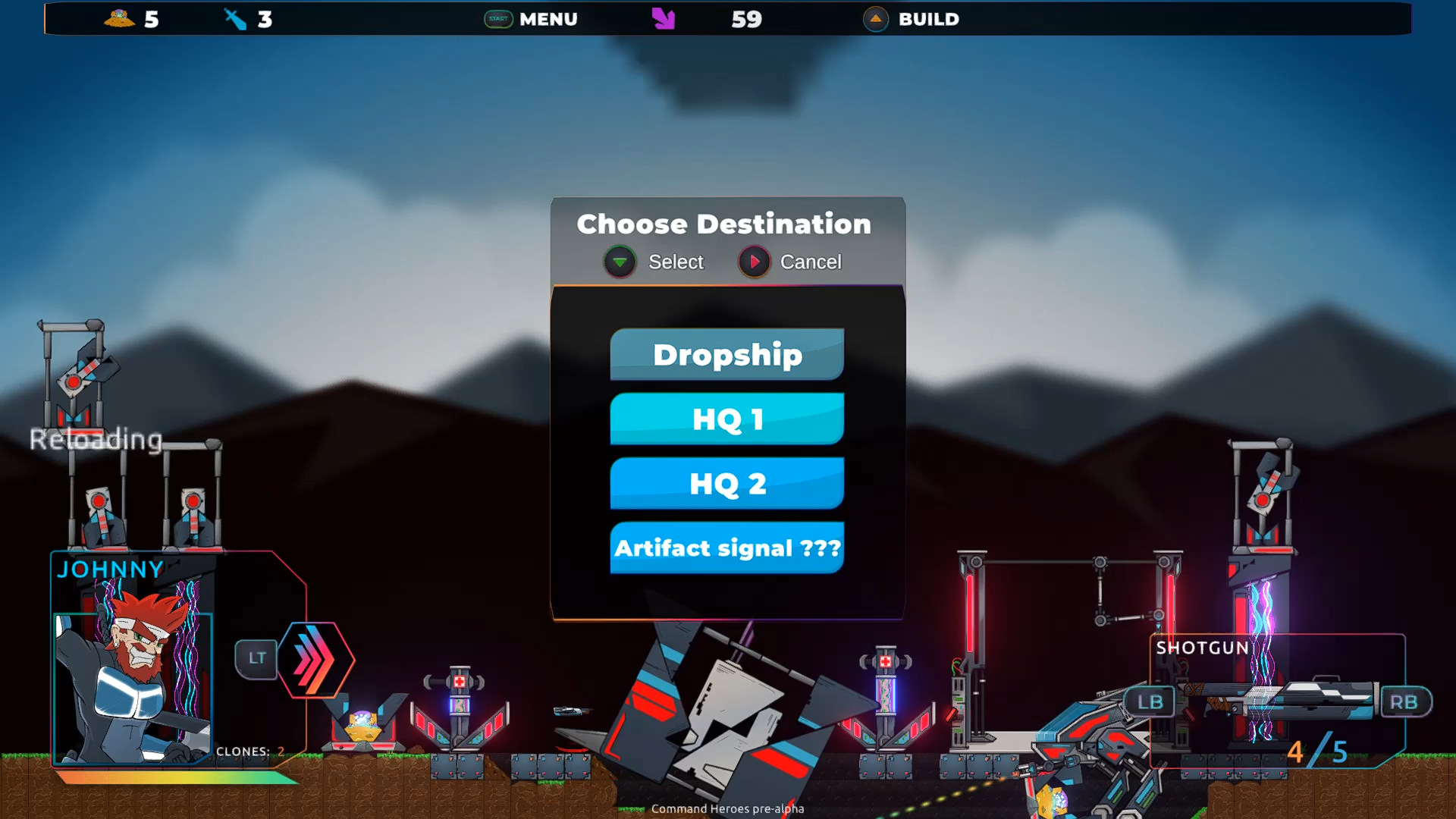 If you made it this far, thanks! We're so excited to share our crazy idea with the world and hopefully make your day a little brighter.