The 2021 version of the Doom 3 mod "HardQore 2" is available for the modern source port Dhewm 3. Now titled "Hard Corps." HC updates the original mod's 2.5d game play and visuals. Everything from the Slayer's arsenal, enemy AI, controls, guis, lighting, melee combat and more have been upgraded.
A list of the new features and fixes for the game can be found HERE
HC supports aiming with the keyboard OR mouse. Check the game options to change them. You can use an app such as joy2key for controllers as well. A full article detailing the controls is found HERE.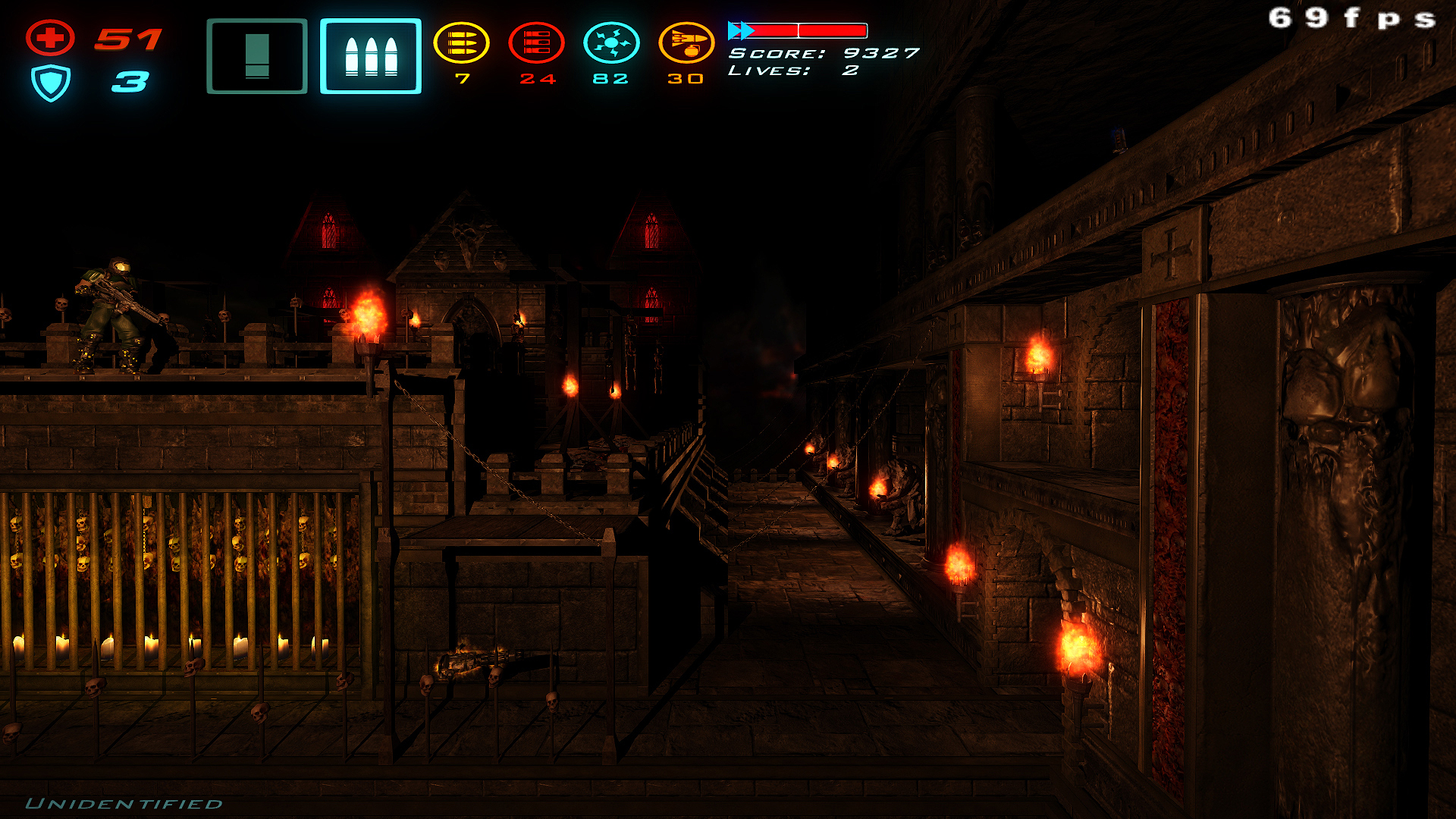 The 2 level demo includes an updated version of the original level Wasted Hate and the new Hell Rizer map. Hell Rizer features the addition of jump through platforms and is laid out similar to a certain level from an NES classic run n' gun platformer. As you battle your way through the map, you'll encounter new explosive enemies such as Fiends and the Pain Elemental.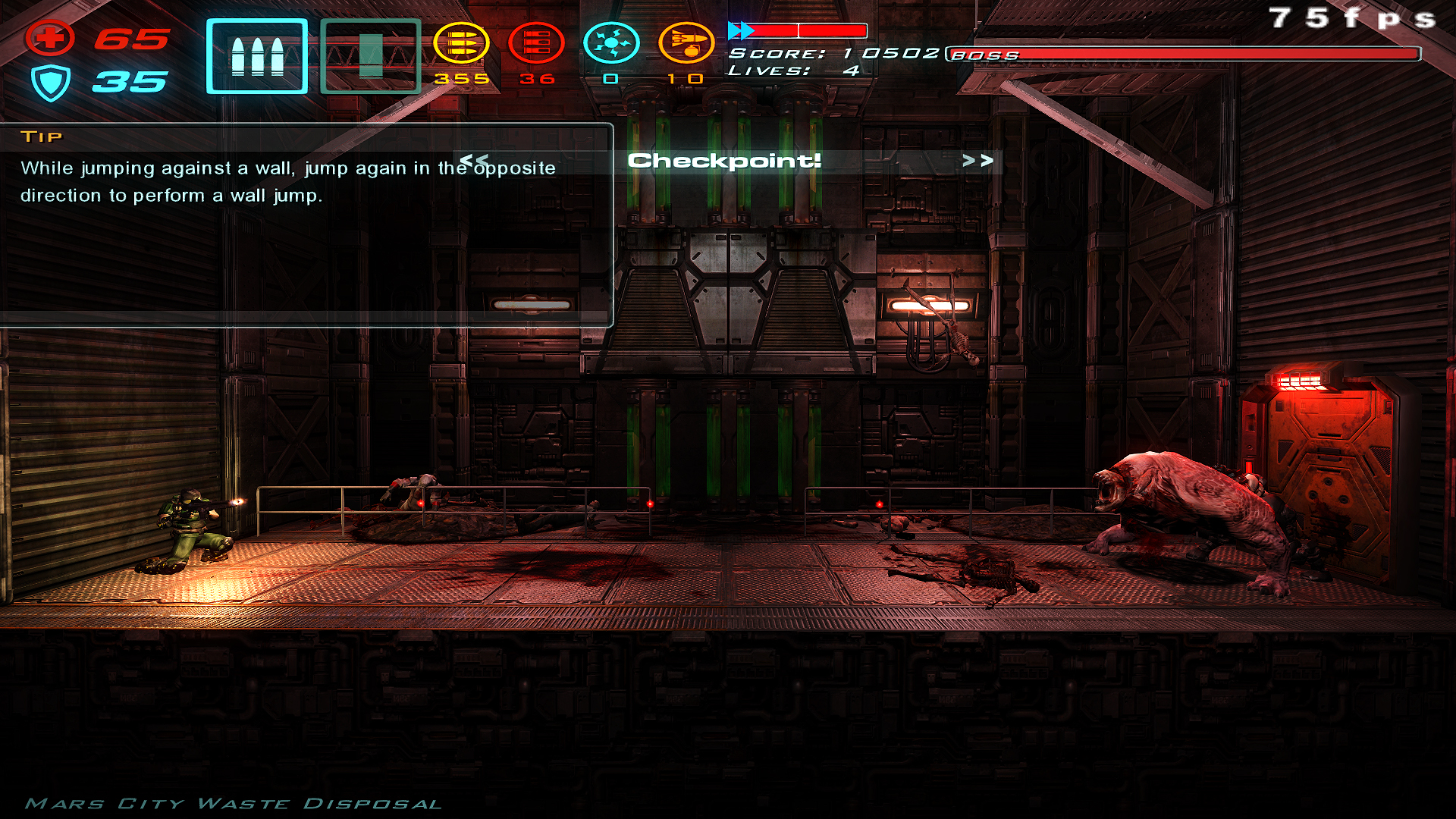 Content authors will also find 2 additional levels showcasing many more gameplay features not seen in the levels. This includes moving in and out of the background, various kinds of platforms and hazards. The download includes developer documents with information and images on how to create your own levels for the mod. It is easily possible to remake gameplay and levels from many classic titles including Contra, Mario, Ninja Gaiden, Metal Slug & Castlevania with the Hard Corps source. The updated GPL source code will be released soon on Github.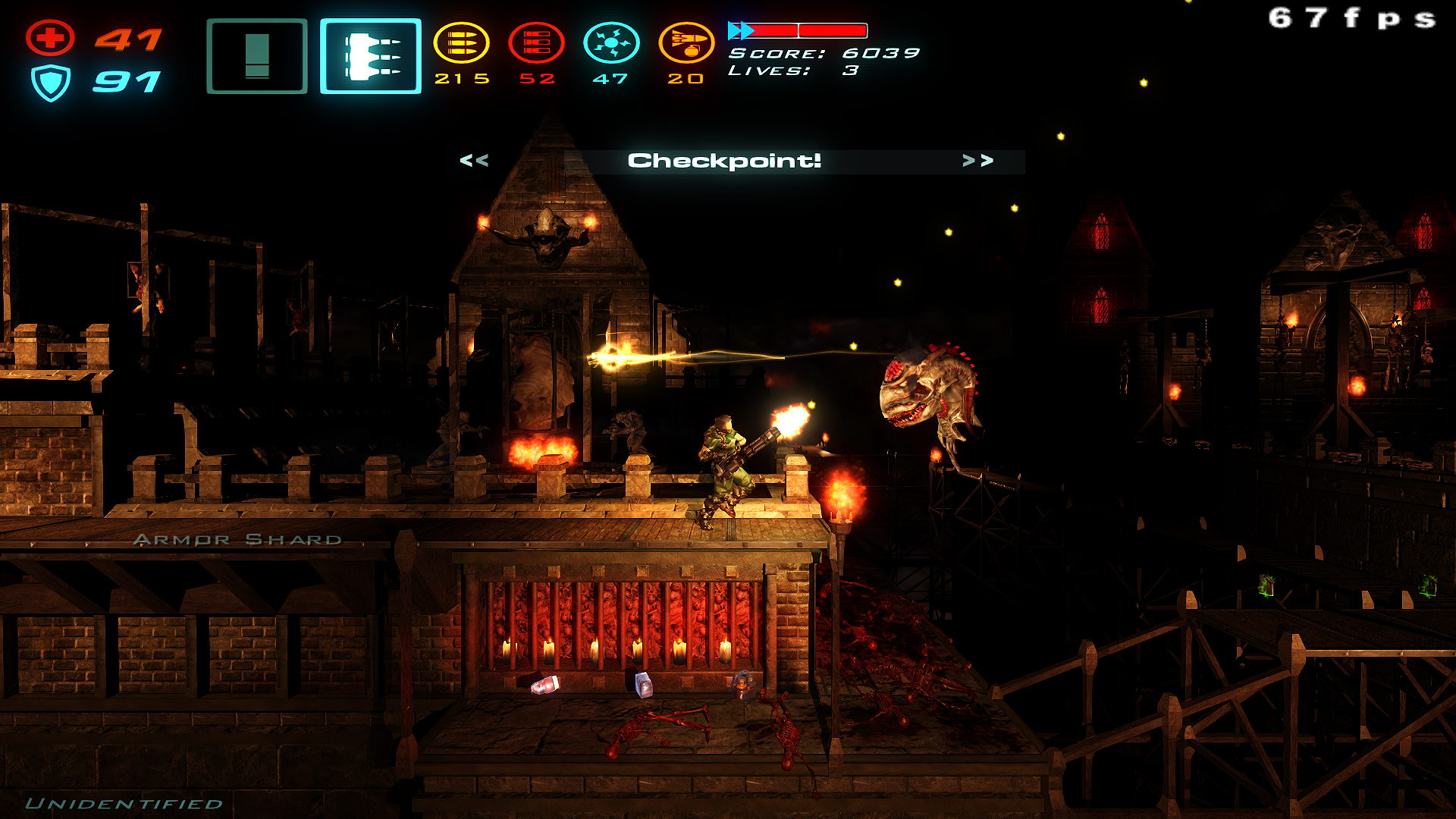 With Dhewm 3's modern cross platform support, players can continue to enjoy Doom 3 mods. The first HardQore was Released for Quake 4 back in 2007. The unfinished sequel HardQore 2 then came out in 2009. The future of Hard Corps rest in feedback and demand. With so much of the game play now updated, more time can now be focused on creating maps and new features for the mod. Updating Rivensin and now Hard Corps to Dhewm 3 has been a trip down memory lane. Any questions, comments, concerns, bugs or general feedback, feel free to post it on our mod db page. Big thanks to the Dhewm 3 gang for updating the original source and support during the remaster. A huge thanks to Ivan the B for coming back last year to improve the camera and music systems. Lastly a thank you to the community for their help, support and patience over the years.

Rip N' Tear!
-Revility