Hello there!
After 8 years of the first release of this mod, i would like to speak about it for the first time.
This mod was started by Algaman and myself as a little modification (we had only on mind change some factions units), without aspiration of any kind, only for fun. Every change we did made drives us to another one and another...until we had not another option to management it as a big modification.
It was a lot of work, of free time working on this, of errors and problems on modding...but glory days to us at last.
Last month i did uploaded a new version of the mod, i did made this version 2 years ago (working alone this time) but i had not desirees of publish it...until i did find some opinions of players in some Poland and Rusian forums...i feel impressed for the players' opinions, very impressed, and that's the reason for what i'd uploaded the new version.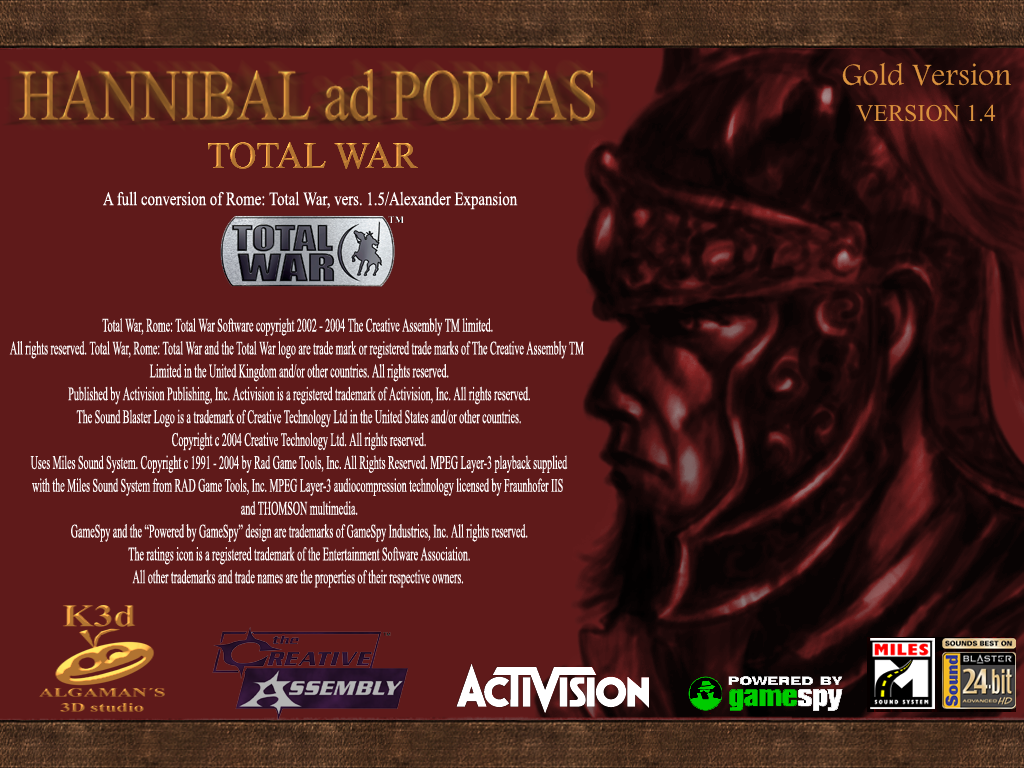 I read a lot of opinions since that time, sometimes incomprehensible to my by the differences on lenguague (russian is very difficult to me) and other times i did find some interesting critics and opinions.
This help me a lot to go on with this mod again, trying to improve it the best version to the players.
I was concerned by the worst things of the mod, or at last by the things the players' don't like...and that's the reason for improve a new and last patch to the old version of the mod, that some people still plays...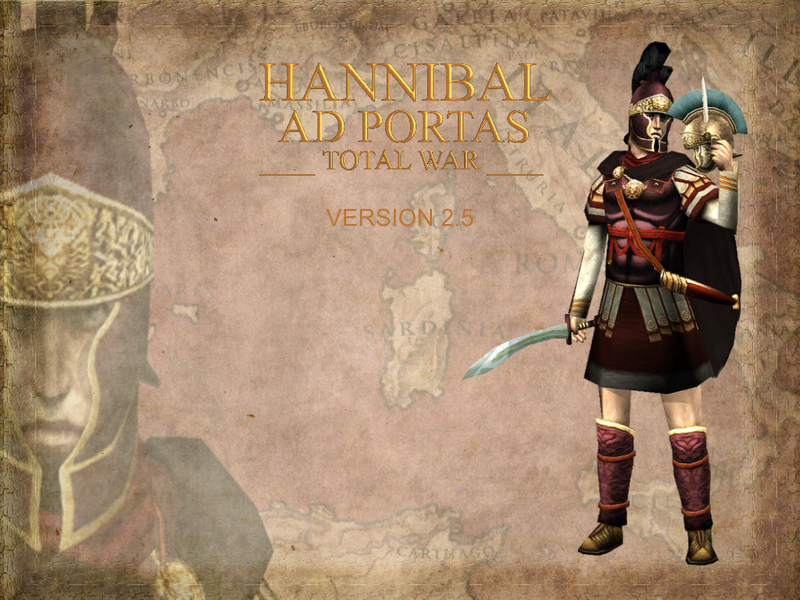 I'm working on it, and it will be a last update for game playing, it don't include any update of graphics, only some changes on units' stats, a high reduction of economy bonuses, reduction of cities' growth...it's a try to solve things that players didn't like.
At once i'm working in the next patch of the Gold version of the mod, that will be available very soon. A new one with a new provincial campaign and some new units (essentially more mercenary units).
The last patch until a new stand alone version.
As i said will be a new stand alone version in the near future (version 1.5), with 3 new factions, new provincial campaigns, another reduction of economy's bonuses, new units for some factions (that i forgot to made) and a second main campaign...courtesy of RTR VII.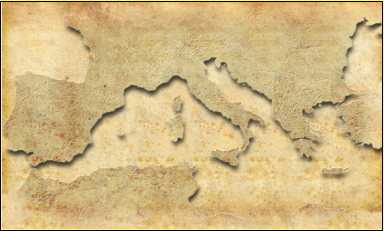 This will be for players who want to play a complete Second Punic War.
The 3 new factions are in development actually, i can't show you so much by now...
This is one of them:

Edetanian tribes
The other 2 will be the Kingdom of Makedon and...i would like leave on the players the choice of the last faction, so you can write in this message your choice!
Cheers!