The town is still very much work-in-progress, with things like objects or sound effects missing. But it has a level of detail that I'm satisfied with enough to show it.
There's also no dialogue or interaction, because I don't want to spoil the story. But, you can talk with people, you can inspect and pick up objects. You can even leave the town if you want, why not? You write your own madman's tale.
Watch the Video
"Is this based on anything?"
Every object, from a building to a wallpaper to a chair, is based on or inspired by something I found in real Alaskan photos from the 1900s to 1920s.
I find this time and place fascinating. By the way, did you know they used to put a wallpaper on the ceiling? Not always, but it was a thing. I hesitated to put it in the game, but ultimately did - because it's true.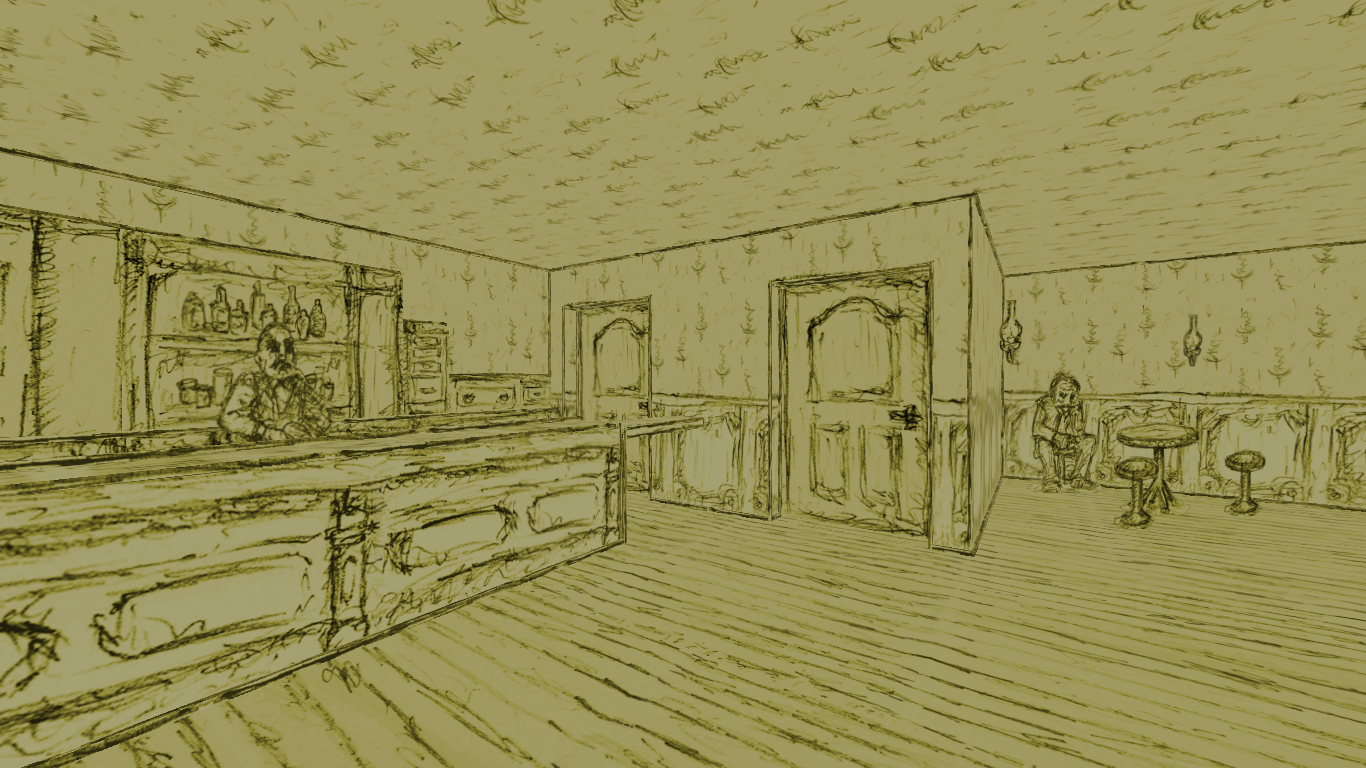 The hardest thing to do was to clutter the street. If you look at the photos, you'll see that they're mostly empty. Well of course they'r empty, why would anyone leave stuff on the street? But empty means boring.
One thing they used to keep outside were boxes and barrels. Lots of those sometimes! Probably related with big events, visiting merchants etc. But again, that's not enough of variety. So I had to find all kinds of bowls, buckets, cans, sacks etc. Everything is period-specific, and doesn't repeat too much.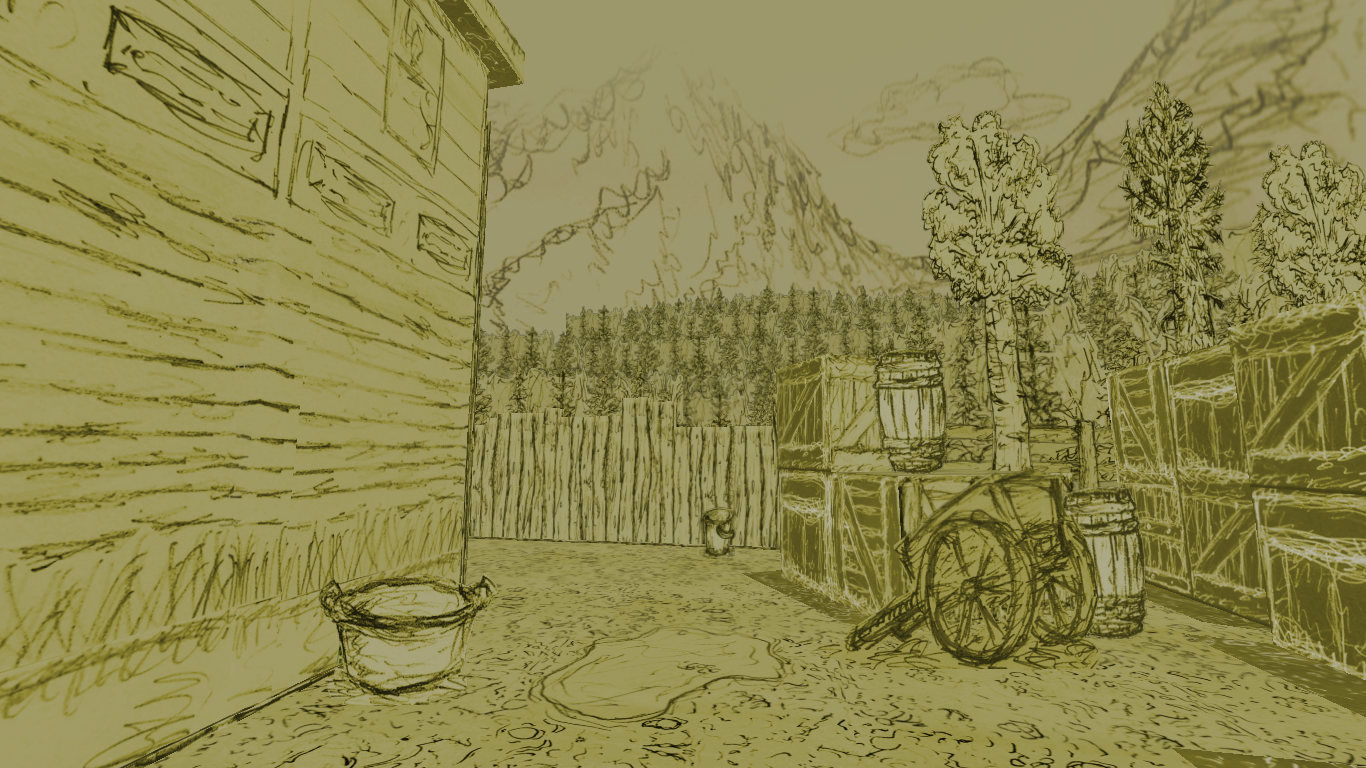 I will talk more about the inspirations and making of certain objects in the future. Right now, a desk is probably the most complicated single thing in the entire game! But that's another story.
There will be more details in the world nonetheless, much more than what you see here. You're going to spend some time there, so I want you to have something to discover. As you can imagine, making these things takes time, especially since I don't want to repeat assets too often.
"Do you plan to release a demo?"
I don't know yet. There are two factors to consider. One is that I don't have all the mechanics yet. I do a piece of the world, a new ability, a character etc., and jump from level to level to make it varied for myself. This, and I really don't want to spoil anything.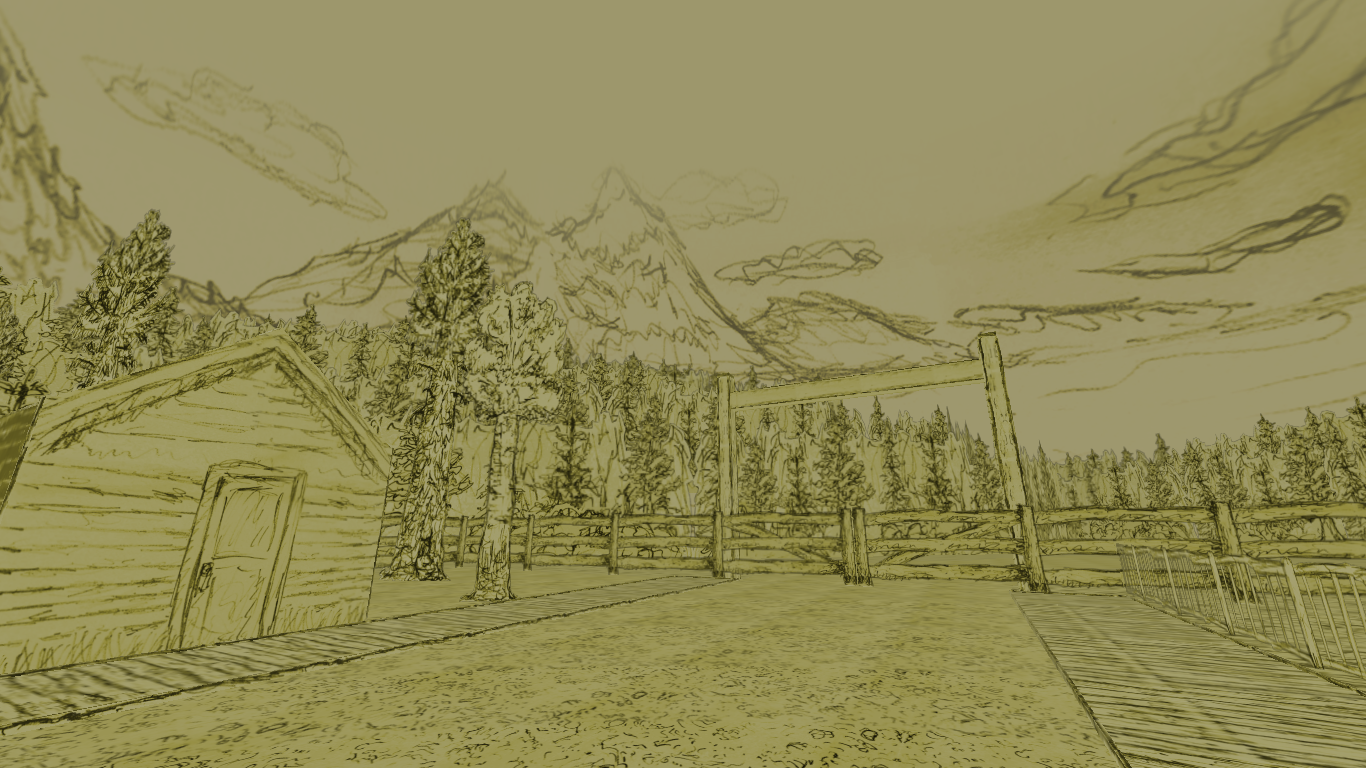 The second thing is that I don't use any readily available assets. I pencilled all the visuals, including the font, on post its, and then scanned them and imported to the game. Even the music and sound fx are custom made by my wonderful collaborators (I'll dedicate an article to them soon).
At first, I was quite worried about the pace of this project. But I recently learned that a great Blood fan expansion took 7 years. And the fantastic Blade of Agony took around 5. So, with my 6-month production and everything I've made until now, it's not that bad!
The game probably won't be ready before 2022. You might ask why I'm even writing about it so early in the development, but the answer is simple. This project is an enormous amount of work. Whenever I get a new positive comment, it's like I'm refueled.
Also, I've never made anything game-related, this is new to me and being able to write about it is itself fun. I hope you're enjoying this journey as well.

All the best in 2021!