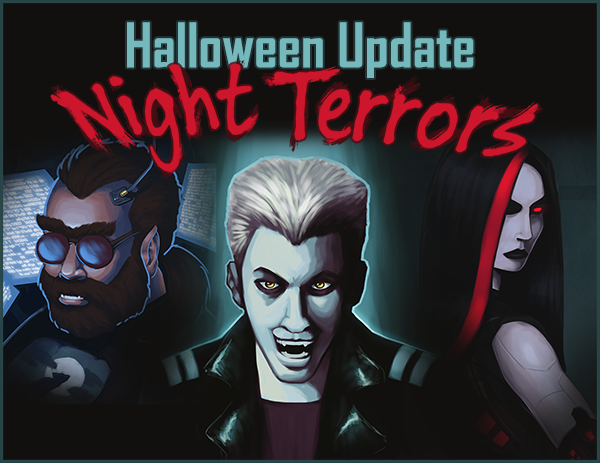 Summon your courage and load your guns, Runners! Halloween is here, and with it comes...The Night Terrors!
The latest update to System Crash introduces a challenging new mini-campaign, free for anyone who owns the game!
- Unlock the Night Terrors story campaign by completing Neon Noir.
- 3 spooky new cards to add to your deck.
- 10 new missions to challenge veteran players.
- Halloween cards now have a chance to drop in the main campaign as mission rewards.

And, for this weekend only, you can grab System Crash for 20% off in the Steam Summer Sale!
Happy Halloween, Runners!