This update was supposed to be released almost 2 months ago details below. The patch is finally here, fixes many bugs and adds new things as seen in the on going trailers I released on Youtube. I am excited to release it, even if it's really late.
Here's a more-or-less complete changelog.
Fixed Issue with Singleplayer Custom Weapons
Fixed Issue with secondary dosh fire
Added Christmas eggs
Added ultraviolence (server setting)
Fixed poolsclosed
Added Round End Sounds
Added Death Sounds
Added Easter Eggs
Added Santa
Added Santa Zombie
Added New shotgun model
Added Gay Glenn
Added X-Mas tree
Added mc_underground version 1
Added xmastreeterror
Nerfed Grenade Launcher fire
Added Chicken Launcher
Added Creeper
Added Golden Gun
Added Boombox
Fixed Crash Issues (?)
Added CommandMenu
Added Modern Warfare 2 Super Serious Gun (Finally)
Removed Psudeo-Coop for now (Until I fix it, it broke singleplayer)
Added Sinistar ...I Hunger...
As for releasing late, A couple of things happened in my personal life and I couldn't really work on Half-screwed for a good month or two. Here it is.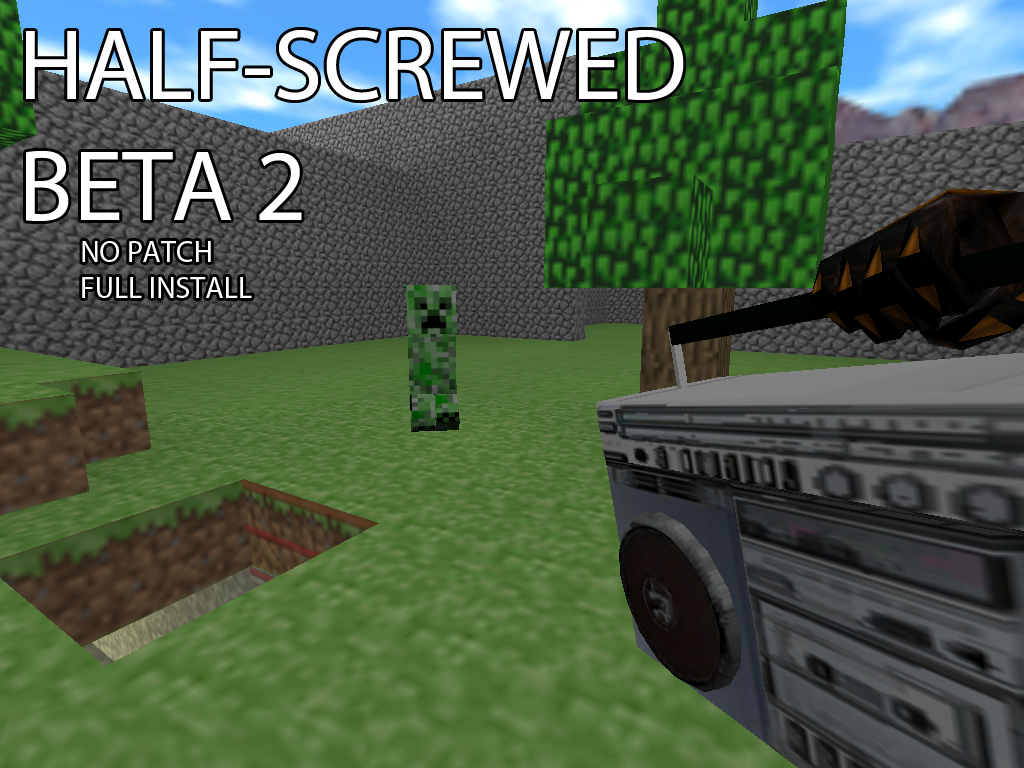 Download: Here!