Every day, I see comments relating to Half-Life and its mods on this site. People saying that since the linux update, Half-Life mods simply don't work any more and that Valve have screwed over the modding community. This could not be further from the truth and the whole thing has been blown out of proportion!
Sure there are some mods out there, some very well known ones, which have been affected by the update, but these are mainly due to engine modifications made my the modding team. Most of the mods experiencing these issues have heavily modified the engine to raise the graphical capabilities and make the game look more up to date.
GoldSource mods that do not use fancy new rendering techniques, such as "Residual Life" or "Hazardous Materials" and the old classics like "Life's End" and "They Hunger" will still work if you install them normally. (Bear in mind that your Half-Life directory will have been moved to your steamapps/common/ folder rather than steamapps/username so you just need to put the mod folders in their from now on)
I'm not sure if there is an issue with the way Desura now handles GoldSource mods, since I do not use it, but every mod I download works without any issues and The Core is the same. We are still powering through with the development, totally unhindered by whatever issues appear to be plaguing a large number of other users on the site.
On that note, here is a new screenshot of the security guard model for the mod, now finally tweaked to a point where I am happy with it.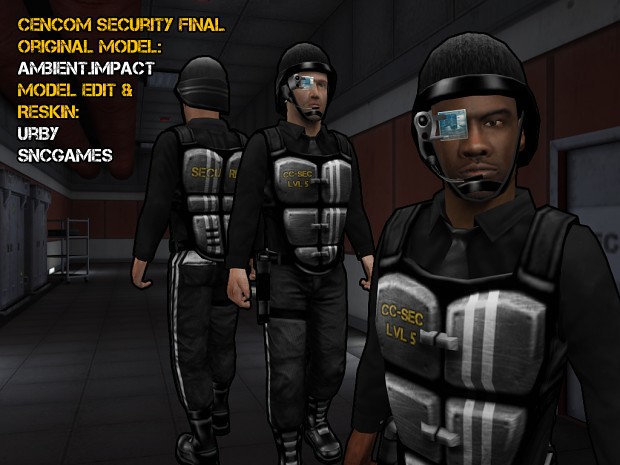 All the best,
Urby