Hello again in the first update for Bleen Shift's mod page. This time I will show some of what I worked on and still working on with what I want to do. Unfortunately, the update won't be this big because of lacking time but I hope you can enjoy some of it ... Please!
As you know, Bleen Shift is about re-experiencing Blue Shift in a new way, but what this new way you may ask? Well, I'm afraid that you gonna have to wait until the release to figure it out.
I was planning on showing a new weapon from Azure Sheep called "9mmM41A" since the model with barney hands was ready thanks to "xuehehuapiao" who worked on the HD version of the model, but I ran into a problem with the codes and could not wait for more time. Hopefully, it can be finished so I can show it later.
These are some new footage but some of them are not exactly yet made, yet take a taste of what to expect: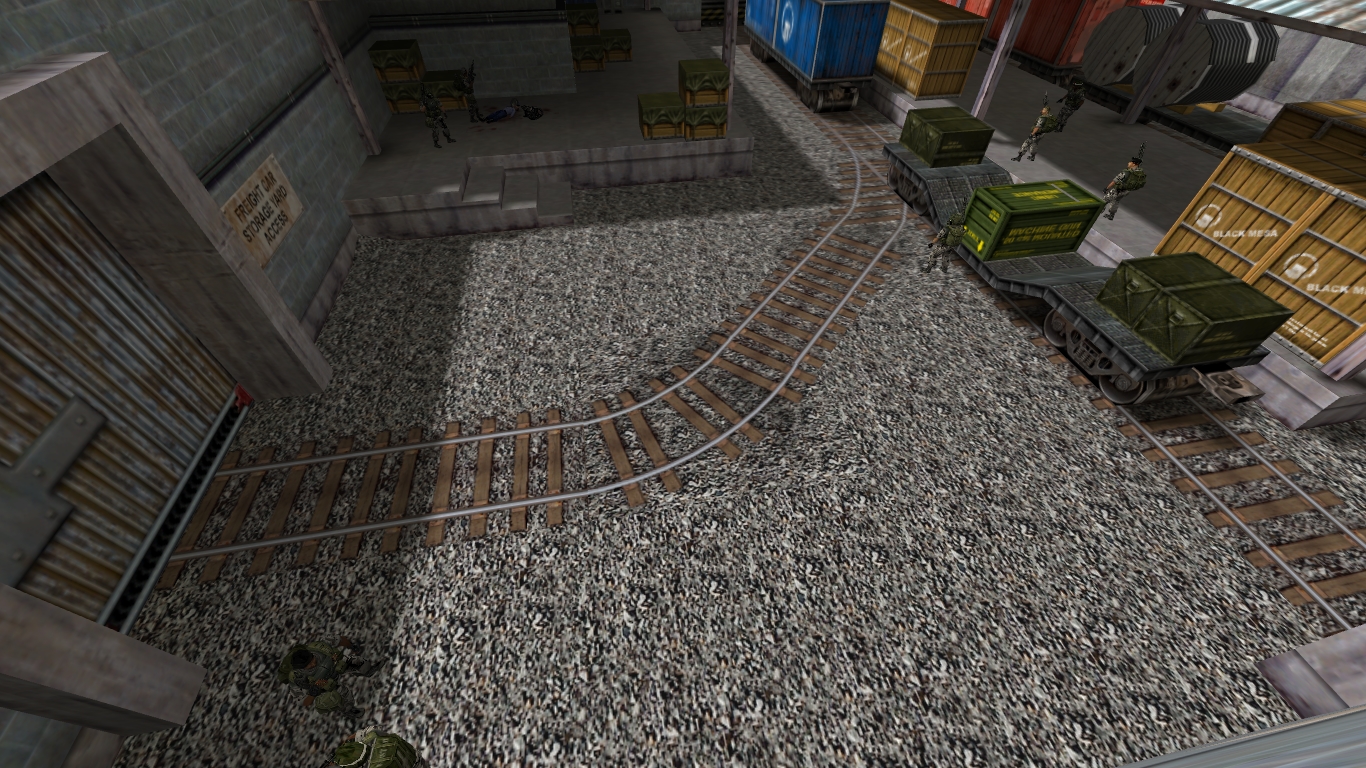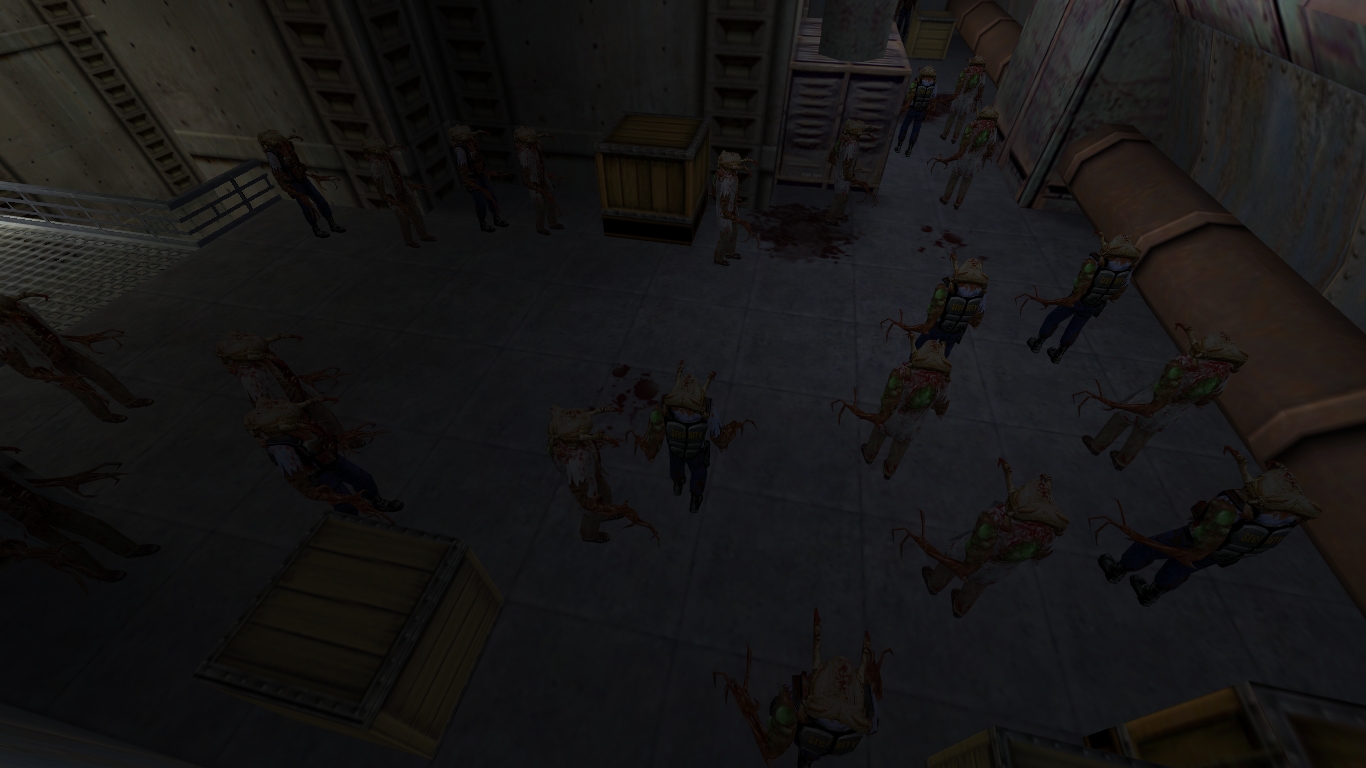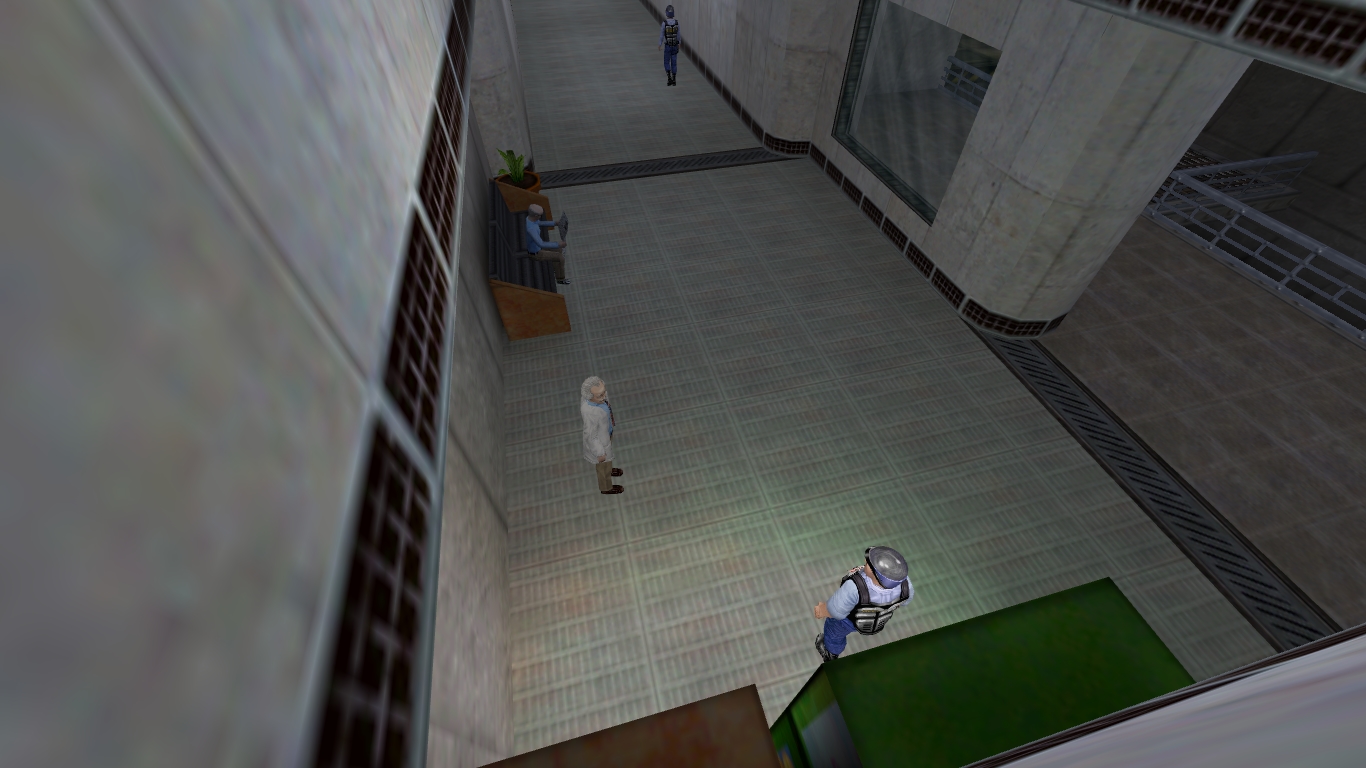 Now, this is not yet made to be played on the map, but expect it with these zombies below: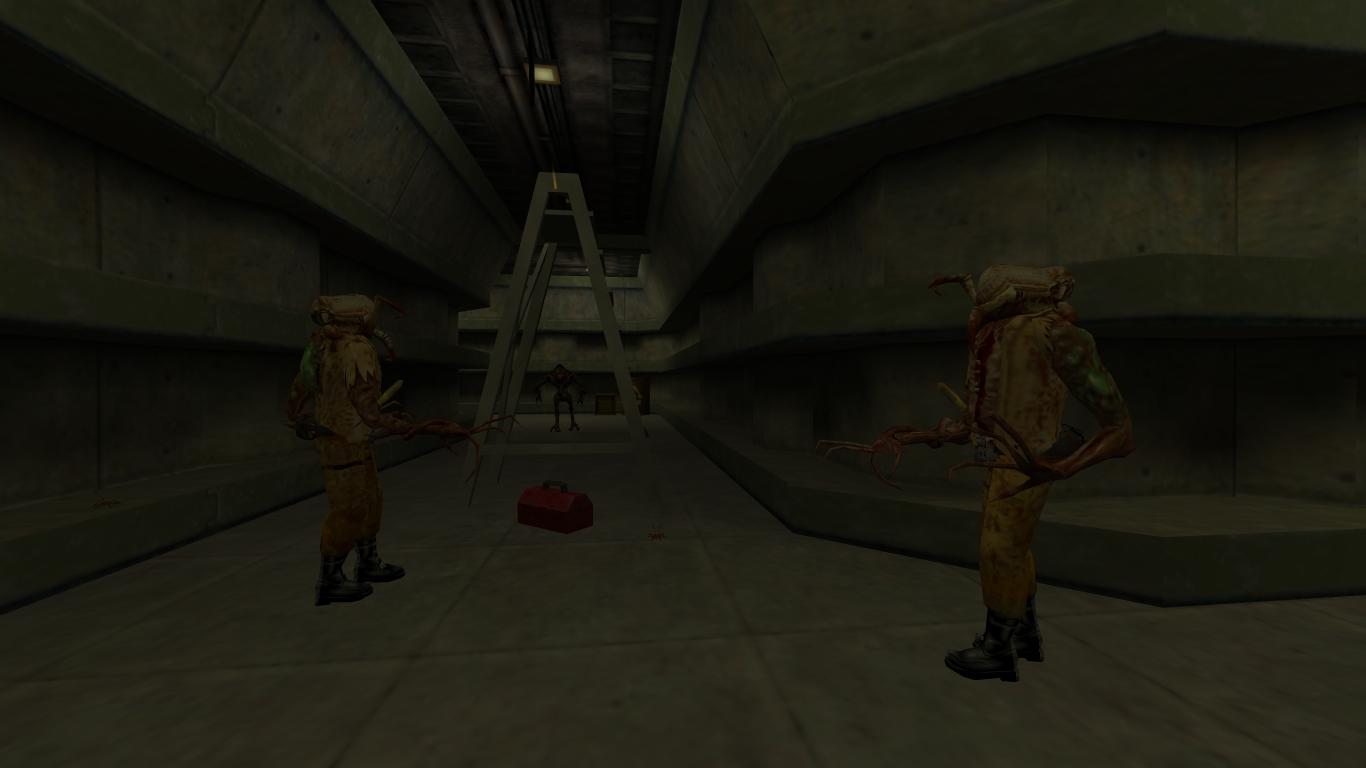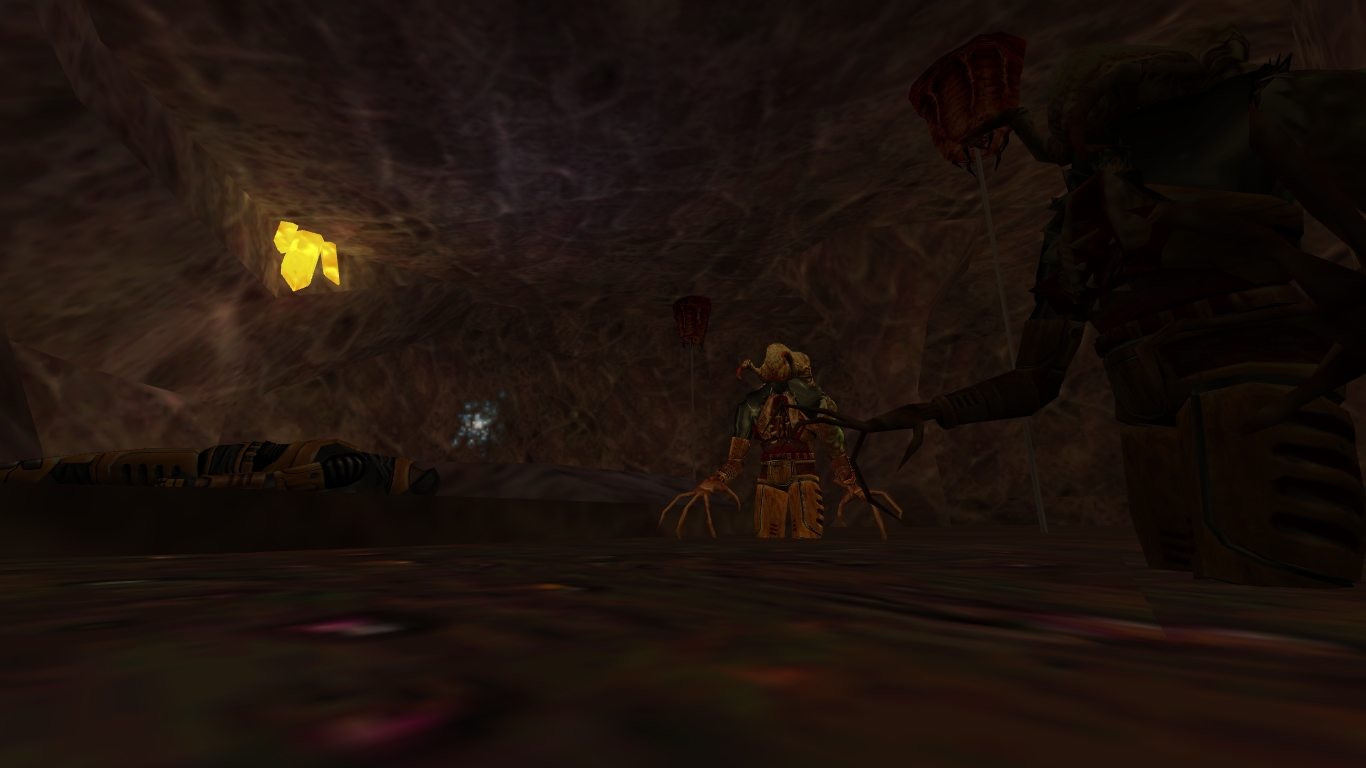 Away from some In-Game screenshots, remember the "team Faction" option for npcs that I showed? Since then, I added a new faction called "Nemesis". What does it do? It hates everybody including itself and all other factions fears it.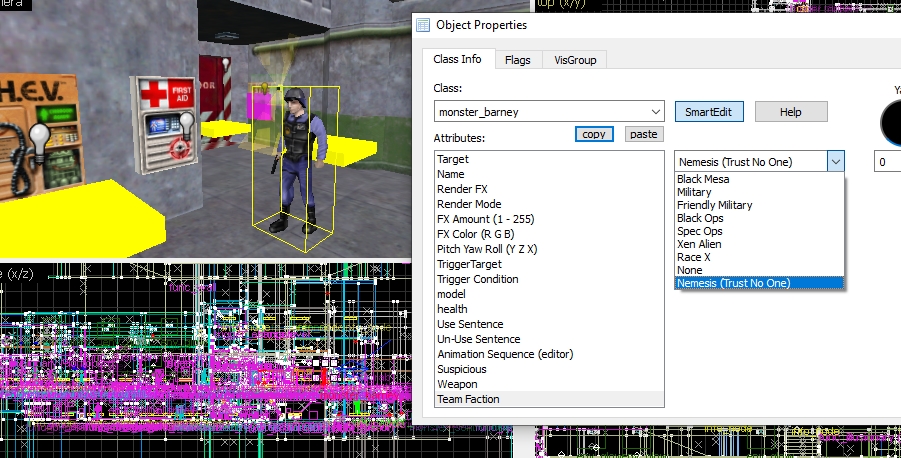 Maybe not much but it is something I liked to add.
Other than all this,s what is really new? Well, I was working on many things, some failed ... And some still failed ... And some finally worked ... Somehow. As before I won't show everything, some will have to wait for the next update and some others will have to wait until the release.
Ever wondered how the gameplay will change if "Zombie Barney" drop supply? Let's see it now: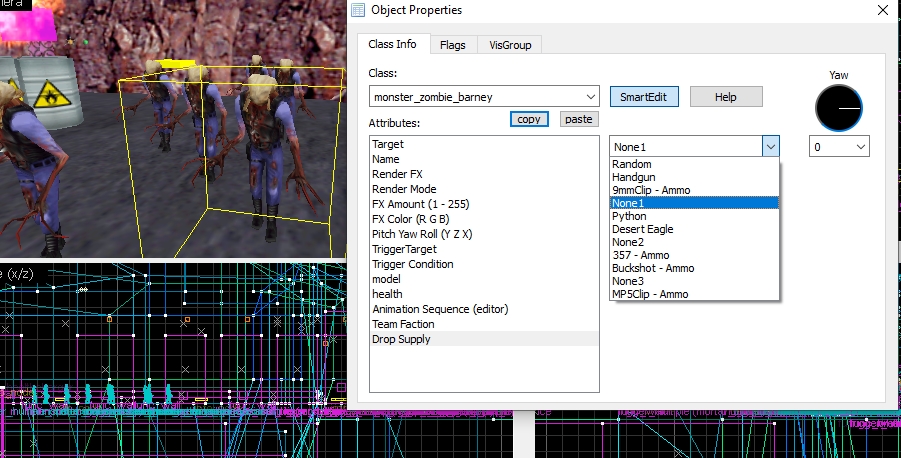 Other than dropping weapons and ammo, the movement is changed a little thanks to Admer456 who did a tutorial on that and made the codes on Github (you still yet to send me the jumping movements codes)
Ever wanted to try and lead any npc? Not just scientists and guards? The dream can be made true. By combining both "team faction" and "following" codes, choose any npc to be on your side:
Wait, but what about new npcs? This is still planned, I was working on adding the Robot Grunt, I did get some of it right but still got the hardest part. I would really love to get help with this:
Not enough? In this case, how about having Otis to carry multiple weapons including the normal Glock?!
To add more, I have 2 surprises for Non-Mappers. Ever wanted to spawn human grunt's other types but can't or don't know how to use hammer editor? You can now relax because in Bleen Shift, this dream is now true:
Do you really think that I am just going to make all the cool stuff available only on hammer editor? You are wrong! ... Because you will be able to spawn npcs and choose what side they are through the cheat console in "Bleen Shift" mod
A new thing that does not require a whole new update to be added, thanks for "CRAZY RASPUTIN MONK HAMBURGER" and "CambreaKer", something that was never have existed in Half-life is now true, and that thing is "Zombie Otis"
That was all that I have for this update. I wished it was better than this, then again, more updates will be on the way until the release ... I hope. Make sure that no matter what, I will never and ever going to cancel this mod, as long as I am alive!


In the end, I hope you enjoyed these footage and I want now to ask for your help if I want to finish this mod as fast as I can then I'm going to require some help. I now need mappers, modelers, and programmers. I can't do all this by myself with the lack of time now.
The simple was just delivered down to the test chamber, see you in the next update after the Resonance Cascade, and be prepared for Unforeseen Consequences! ...