Where were you guys exactly?
Working on the product, as simple as that. I don't know what made me think that Monthly Updates would even work, it didn't even work with Left 4 Dead Zero! But hey, at least you guys got some media updates, so it wasn't like we were completely leaving you guys in the dark with updates.
So, if you guys were focusing on the product, then what progress have you made?
Well, we've enhanced various maps, models, and code. You see, one of the issues of working hard on the project and not focusing on media is that, well, we end up publishing screenshots that are SUPER out-of-date by the time we show it off. Even if I go to the team and get approval whatever or not we should ship certain screenshots, I still get told by them to update them or straight take them down due to it not reflecting the current revision (I'm looking at you Power Up screenshots!)
So, as a result, here's a bunch of updated screenshots, it's already out of date as of the date of this update.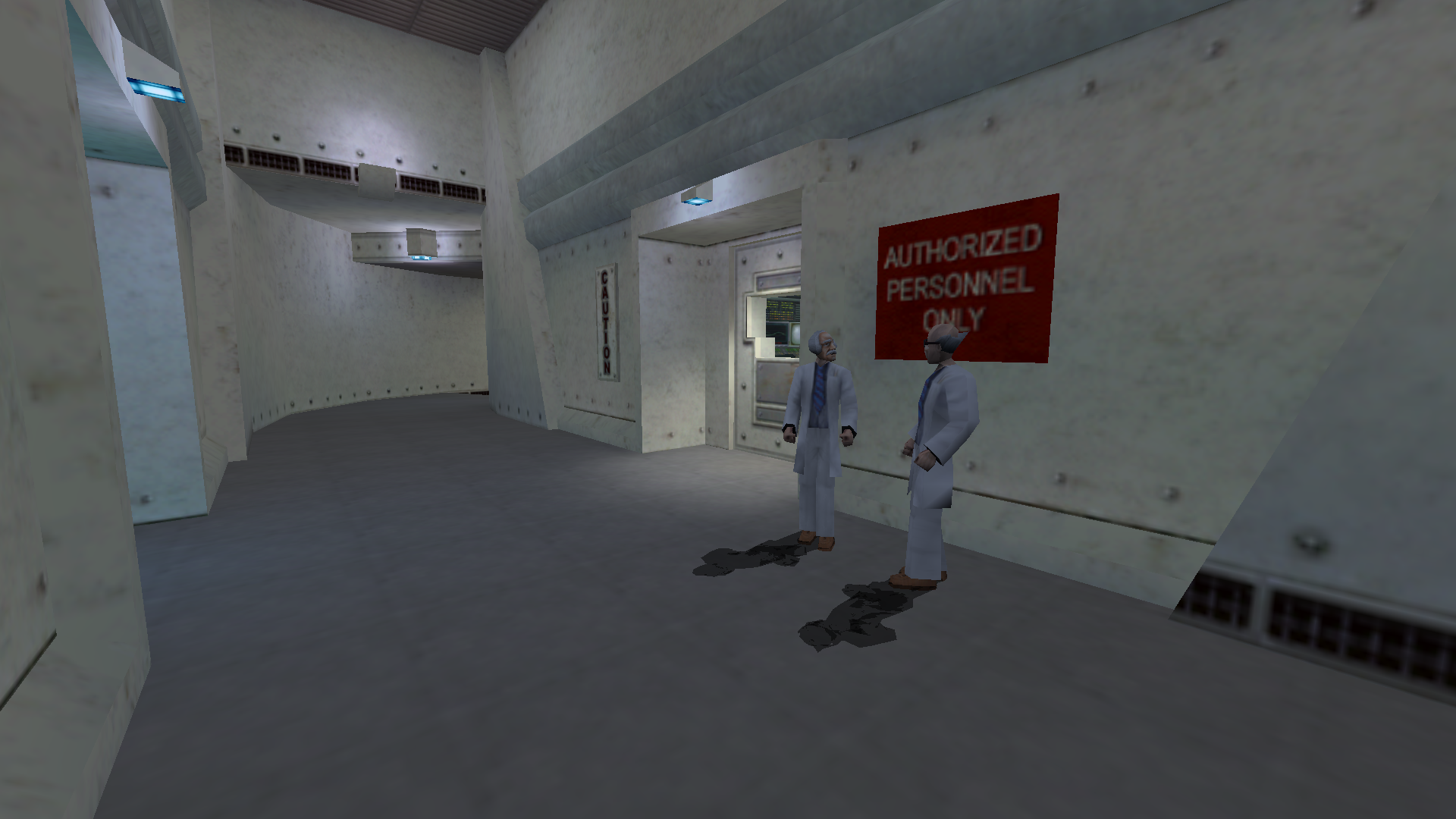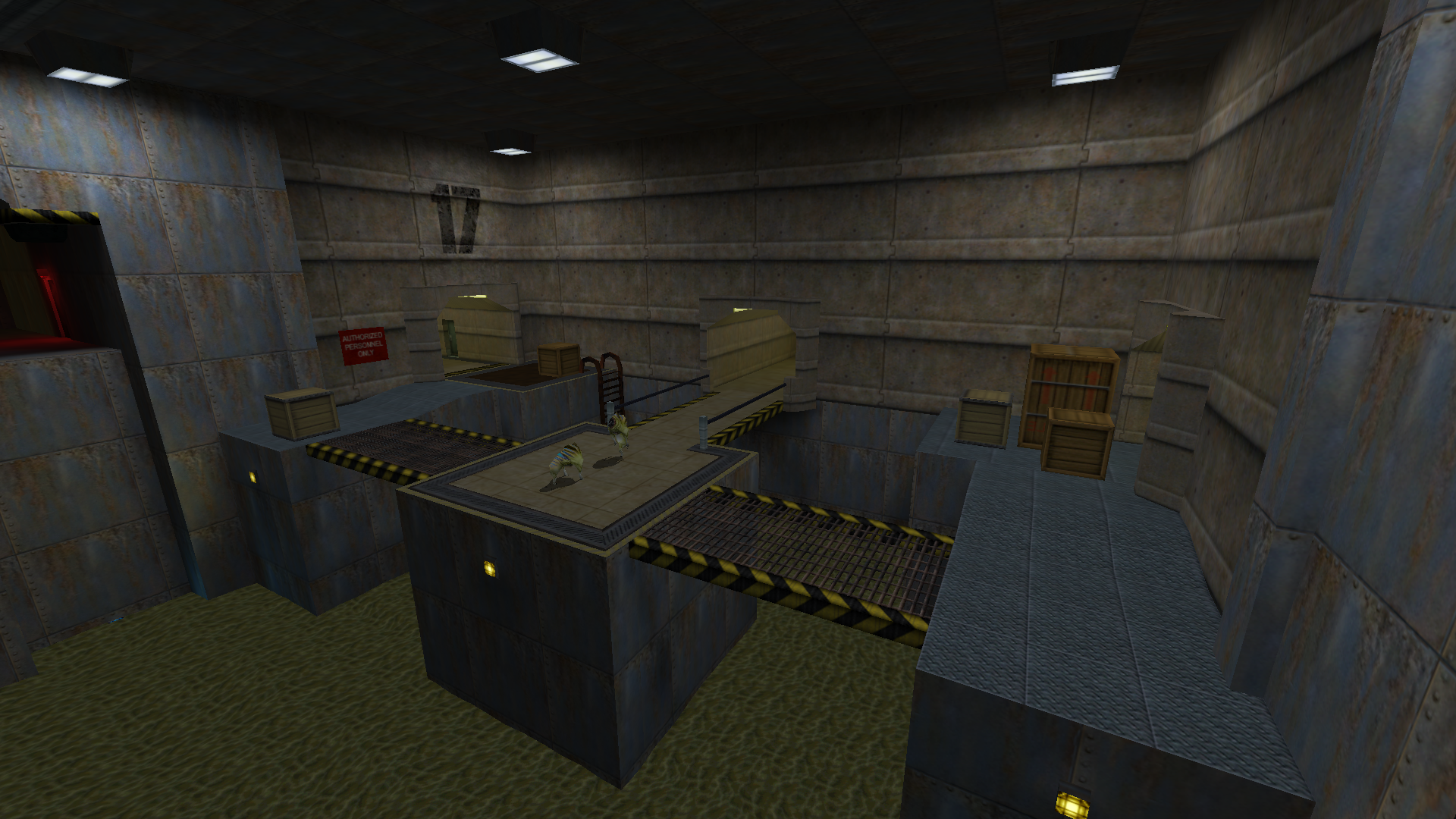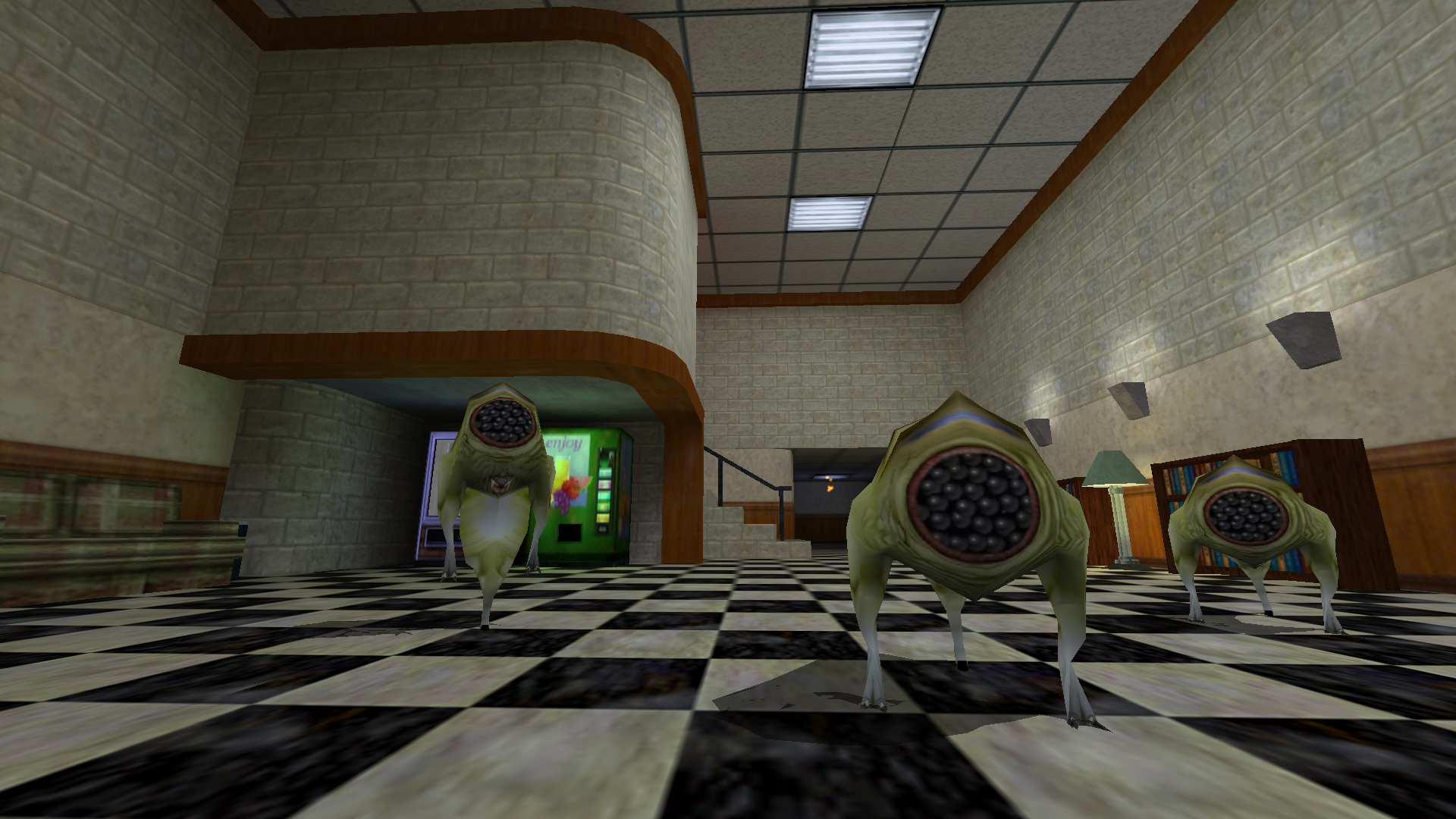 (yes, these are the shots from October, we meant to release this update in October)
Here's a general list of improvements that we've done to Absolute Zero:
New AI
- Stukabat
- Human Assault
- Panthereye
Various Bug Fixes
- No more Rapid Crowbar on gibing a dead body.
- Weapon Select Numbers and the Weapons are no longer clipping each other.
- Egon spawns the Egon Cloud again.
- Idles behave better now
- Bullets make the body shot noise on impact again.
- and much more...
Various Improvements
- FVox now communicates more, and if you don't like FVox, well you can just turn her off.
- The Battery Counter that FVox relays to you reads the exact amount in your battery (Since you can't see the amount on screen)
- Barney reloads his Glock finally.
- We made the engine our bitch and now we can Pre-cache things. Not only that, what we did actually cuts off some of the limits of the GoldSource engine so we can add more to it than what stock code could allow us to do.
- Fixed Widescreen Support.
Readded Features
- The Inventory has been re-added
- All of the Powerup Canisters have been re-added.
- Suit can't use Long Jump, Oxygen Tank or the Powerup Canisters if there's no battery charge.
- Long Jump now runs on its own Battery Charge.
- Player Drop is now similar to the Alpha and Beta demos.
- Various Particles and Effects have been readded, such as:
Houndeye charge attack
Blood Trail
Metal Gib Trail
Wall Firing Decals
Alpha Explosions (Switchable)
Gauss Charge Sparks (As seen in E3 Offices)
Mirrors (Used SoHL as a Base)
and more...
Customizable Features
- Toggled on the Publisher and Developer Info splash as seen on the E3 Showroom floor demos.
- Both the Green and the E3 98 HUDs can be toggled between.
- You can toggled how the engine draws the battery charge, Down to Up, or Left to Right.
- You can toggle between the Alpha and the Beta/Final explosions.
- Ladder Bob can be toggled between the Alpha style and the Final Style.
- and more.

New Features
- As stated above, Pre-caching is possible now.
- ENT_Create has been added (No Promises this will be in the Final Product, may stay a debug feature)
- Certain Attacks will make Gordon start bleeding.
- Our Player Drop is now more advanced, now depending on the height the player falls the screen bob will reflect to the distance, so it isn't static.
So there's an overlook of what we have in the coding department. Somethings were added before we came to ModDB, somethings are newer than what was shown off in the Videos back in December and March.
Well, this leaves us with one thing, where's the demo?
It's coming. We've been working really hard on getting everything super polished up for release. We have shipped out a pre-demo to be sure that everything is in check, and we've fixed what has been reported to us by our various testers. The Absolute Zero demo is set to unlock on Friday, April 14, 2017
So what's in store for the demo?
Well, you're getting both Day One and Communications Center as an ode to the 2 Demos Valve released for Half-Life 1 (Day One and Uplink).