Half Life 2: Raising the Bar REDUX: Update V2.7
Hi, everyone. Welcome to Update V2.7, from the Raising the Bar Redux team. This update, we're showcasing additional progress made to some of the maps we showcased last time, as well as a shot of a new map currently in development by one of our new experienced mappers, Delta – the Consul Plaza. You can watch a video version of the update here:
rtbr_d1_construction Progress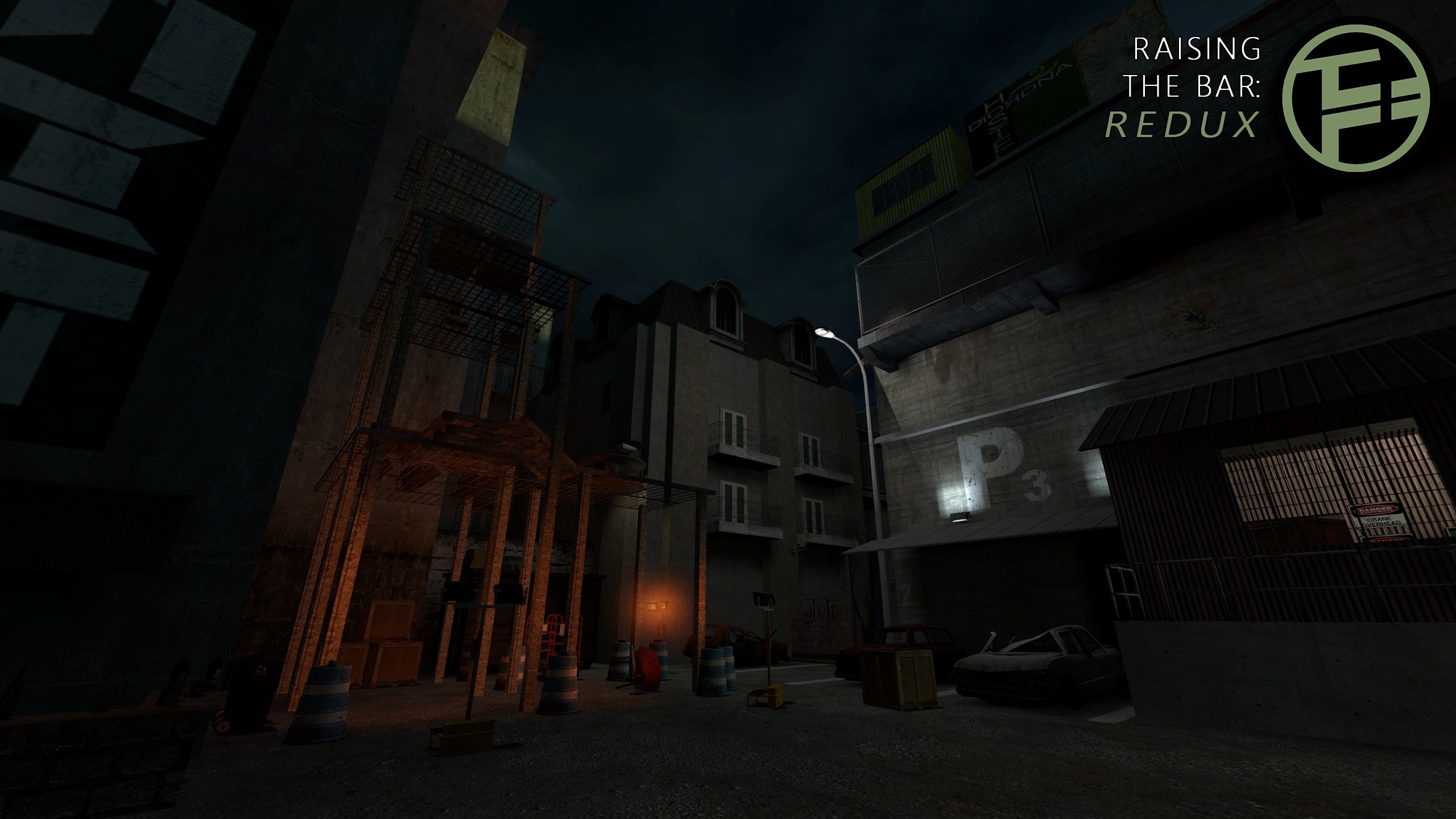 First-up is the construction site, which has seen additional progress by Jan since last time. He's been going over the details and buildings in the map to adapt them much more obviously to the 2002 urban dystopia style of City 17, given how we intend to split our initial chapter.
rtbr_d1_alley Progress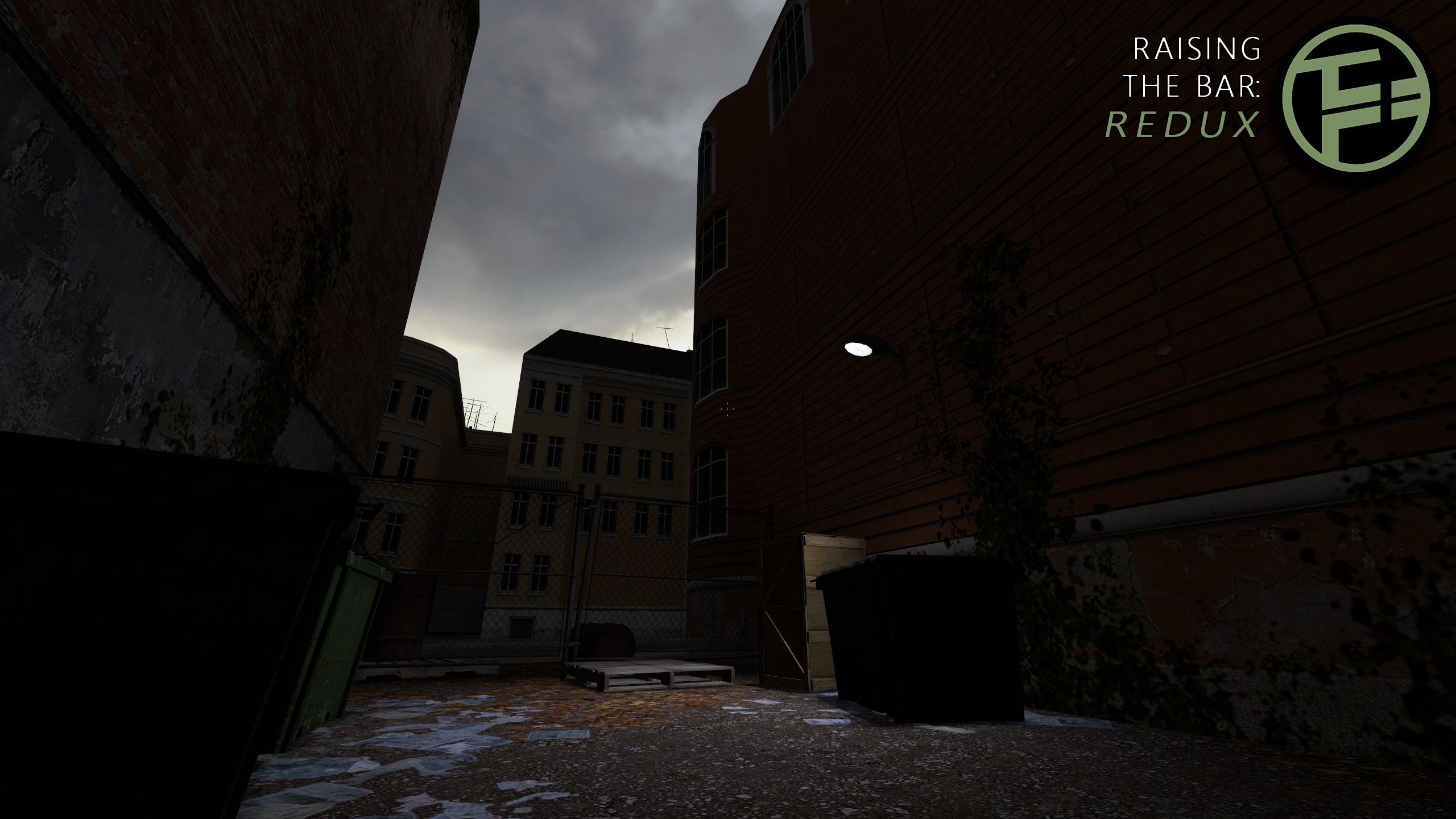 Next, we see an additional shot of the alleyway. Whilst there's not much to view here, you can see some elements of the progression through the map starting to take shape, as well as Owen's building up of background segments like the street buildings and detailing to create a broad overview of how the map will play out.
Weapon Animations
As a quick interlude, I've been working on re-rigging some of our weapons as a stand-in to the popular Mantuna animations. Whilst we intend to get them custom animated down the line, we weren't sure if we'd have them done in time for the demo releasing, and so we wanted to spice up the weapons a little bit in the meantime. Take a look at some brief demonstrations here:
rtbr_d1_trainstation Progress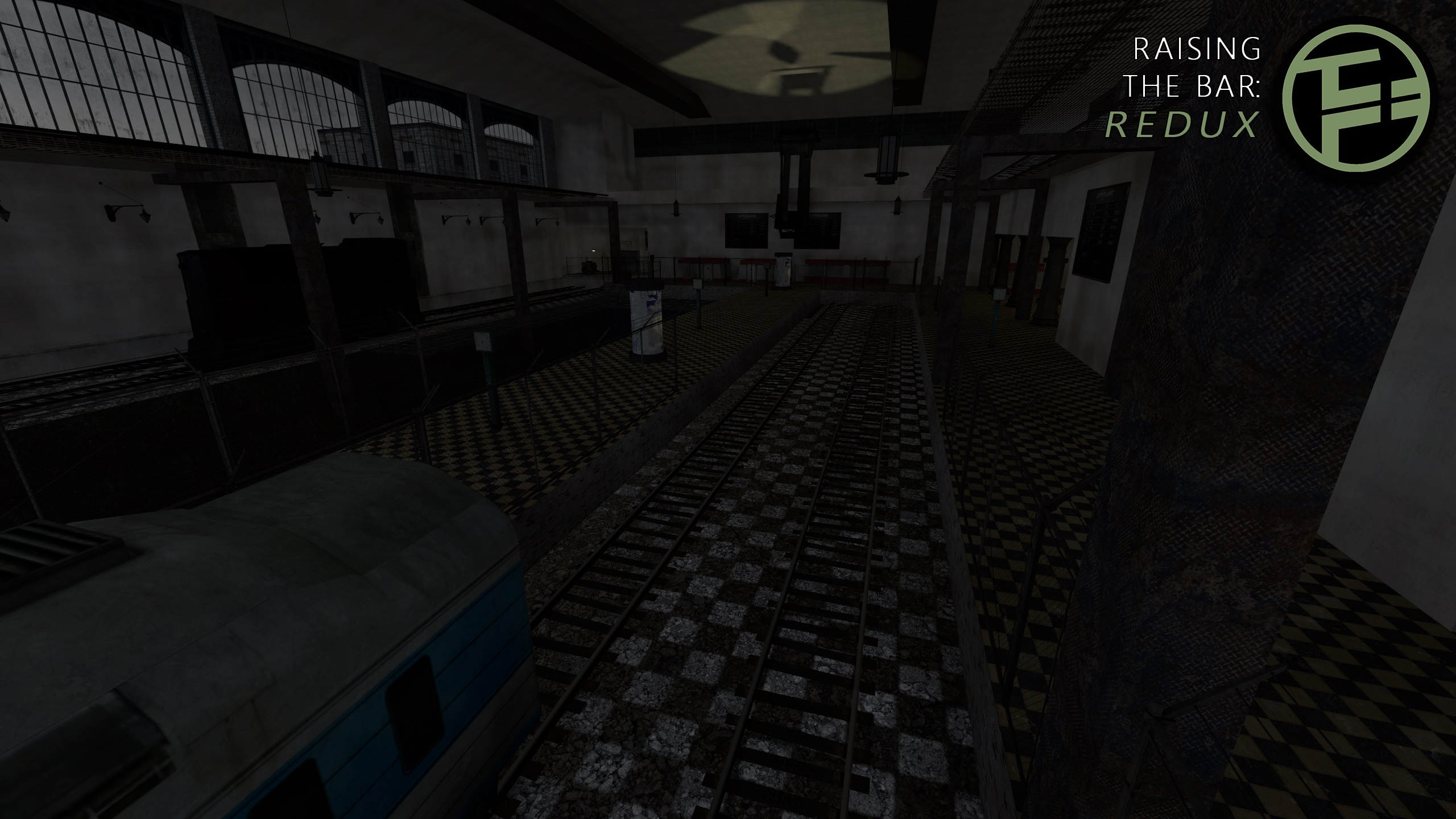 VaxPax has been continuing his work on the trainstation, now beginning on making proper progress on the interior of the building. A lot of the layout may look similar to HL2s, but motifs from the Raising the Bar concept art – such as the train pit – are also beginning to see inclusion.
rtbr_d1_consulplaza Progress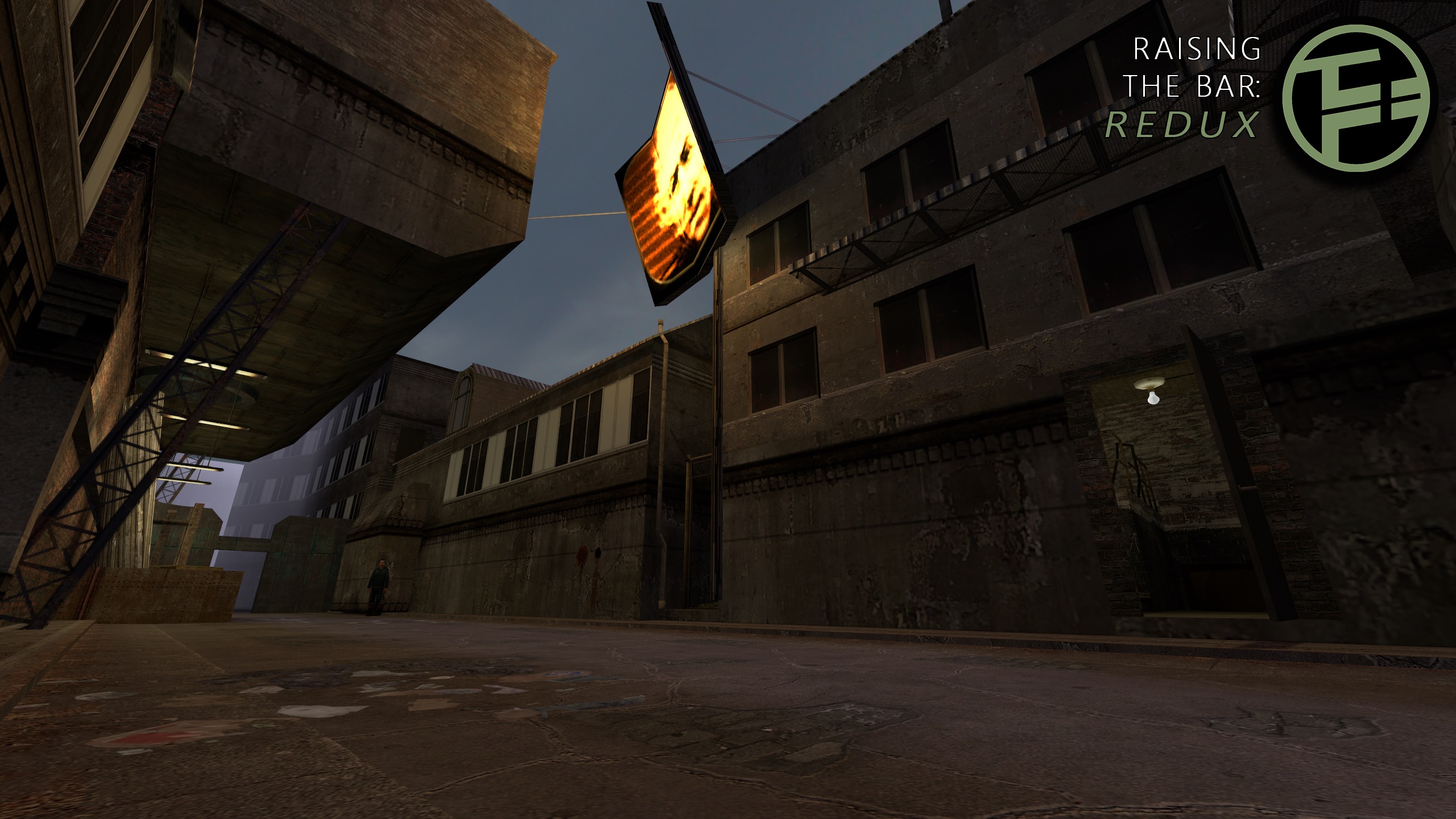 The final map you're seeing is the work of our newest mapper, Delta, who joined the team not long after the last update. He's an experienced mapper who has begun tackling the Consul Plaza map. Though still creating the opening section, he's made excellent progress working on the atmosphere of the map.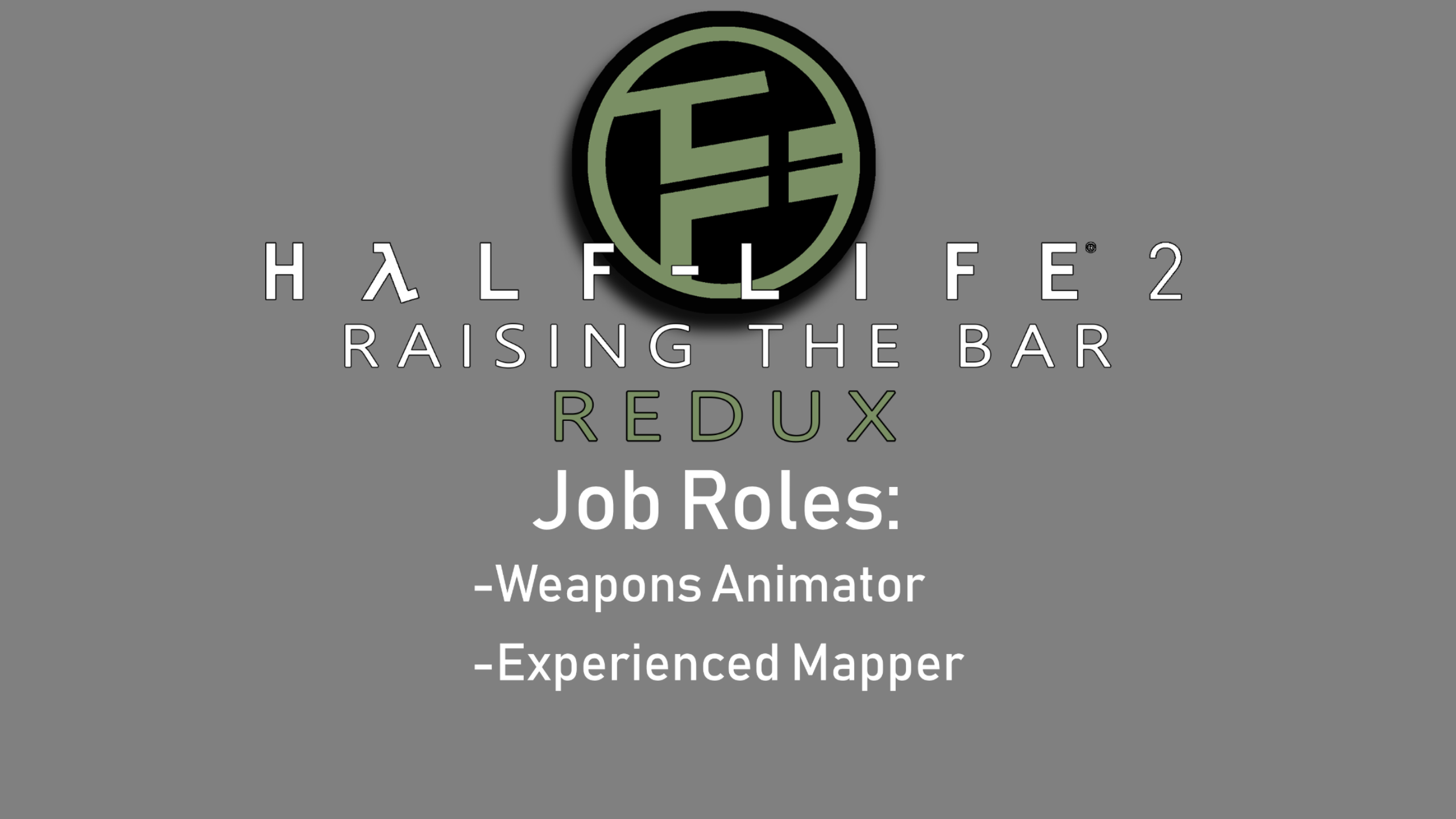 That concludes Update V2.7! Although shorter, we've still made good progress since last time. Before ending, we'd like to announce a few roles we're still looking for on the team at this moment:
A dedicated weapons animator
An experienced mapper (like Owen)
If any of these positions interest you, please add me on discord at Kralich#0901. All of the details about job postings will also be in the written update.
Thanks for watching, and tune in next time for more!