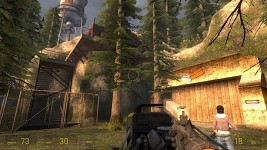 In order to demonstrate the level of quality of Half Life 2: Deep Down we've decided to release a level I've completed already as a playable map. This level is entitled "Into the mines.." and moves Alyx and Gordon from the above ground section of the mod to the subterranian element of the story.
The map is fully functional, playtested and should be bug free but we're obsessed with feedback (good and bad) here on the Deep Down team so if you have an opinion, please send it through.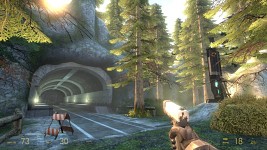 We're having a whale of a time building this mod and can't wait to share the rest of it with the community.
We hope you enjoy the demo and that this will give you a glimpse of the fun to come.
Cheers
Jim Partridge
Half Life 2: Deep Down Team Leader