𝕿he Twin-Bladed Swordsman Gunshi is ready for battle


To think it took 10 months for Gunshi to finally arrive, but only because so much has changed in my life. This game is no longer a top priority as other things in my life have come to claim my time. But the project must go on, even if its at a casual pace.
Gunshi, our third combatant, has finally made his appearance in Child Arms. His unique attribute has him wield two weapons which you can switch between. You can use his katana for powerful blows, or switch to his wakizashi for quicker strikes. You can also cross them together to parry an oncoming attack or for a devastating attack.


Gunshi is intended to be the most difficult character to use due to his ability to change between his two weapons. His stats changes depending on which weapon you are using and considering there are 4 disciplines with their own stats, that's a combination of 8 possible stats to choose from. Gunshi will surely be a challenge to play with.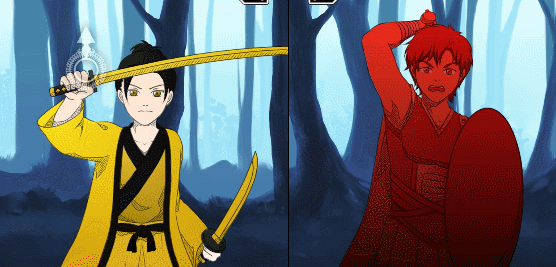 You have to time the Cross Guard just right!

Now that he's finished, we can move on to the next character, but I would like also like to add something else to the next demo. I did wrote that there would be mini games coming soon to a future demo and I think the time for that is now. I would like to also create two mini games that may help players in learning the game but more info on what these are for a future update.


You can get the new demo here on IndieDB, itch.io, or on Steam.