Medieval themed games have always had a distinct appeal of their own. They are known for their arcane concepts, mysterious forces and otherworldly characters that unlike people in real world epitomize archetypical figures of good and evil. There can also be male or female characters that go through their own inner conflicts of the need to choose between good and evil, with a strong inclination for both sides. Now with the latest upcoming release from the house of Morpheous Game Development Studio, the ardent fans of Medieval based games are going to have plenty of reasons to celebrate.
Known as Guardian Light Of the World (GLOW), this is mobile action RPG game that is influenced heavily by Biblical themes and concepts. The game has already attracted enough attention in social media where it is hailed as the next best thing in the world of action RPG genre. GLOW has been developed for the Android and iOS platforms. With the press that the game is currently generating in the online world, it is likely to fetch more downloads in the coming months.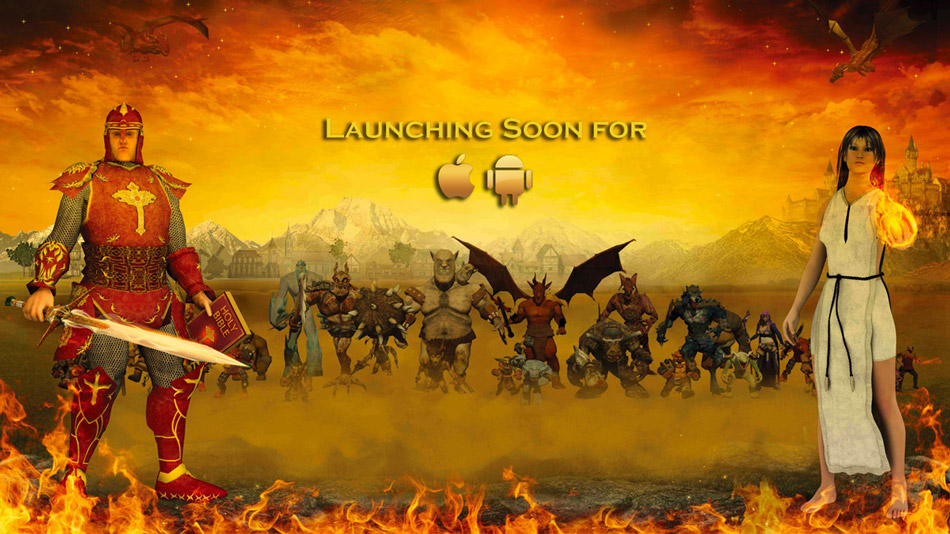 One of the first things that anyone will notice while playing this mobile action RPG is the striking visuals and graphics that make this game unusually realistic. The game is also geared with awesome sound effects; a feature which is a joy for all ardent gamers. However, if a person thinks that just because the game is heavily Bible-inspired that he or she needs to be well versed with the scriptures to play this game, then he or she could not be further away from the truth.
The game, while posing enough challenge to the players, also comes with an interface that is easy to use and understand. The player needs to take on the role of the Guardian and save a town full of people from the clutches of the sin monsters which come to life as one confesses his or her sins. A sin is created as anyone breaks one of the commandments. The game also has numerous interesting features such as The Lord's Prayer that can be used to gain spiritual strength.