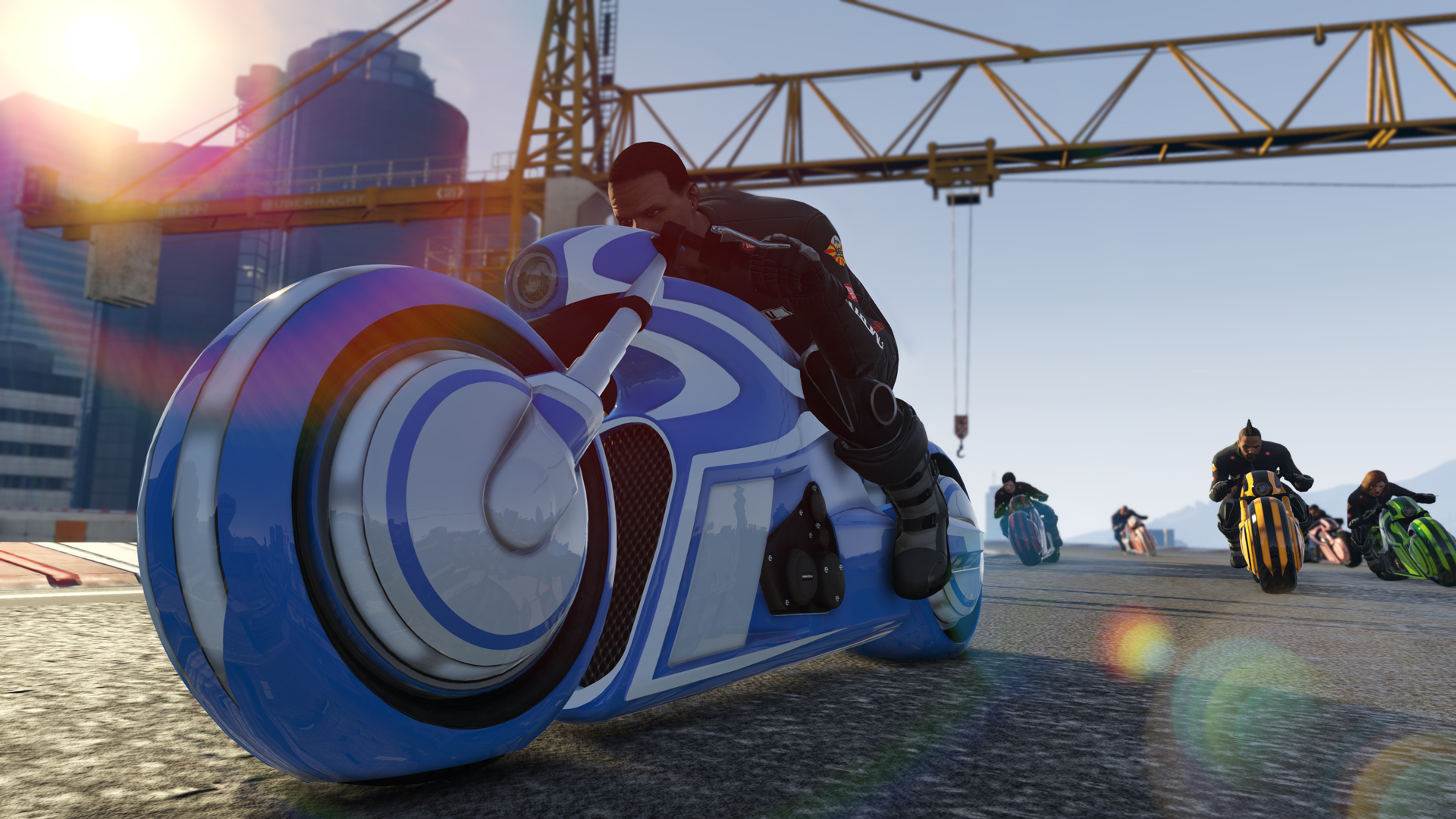 GTA V / Online Deadline!
~ Shotaro Bike - Plus Special Bonuses in GTA Online ~

A new vehicle bike called "Nagasaki Shotaro" looks like the bikes from the movie "Tron" and they are now coming to GTA V Online that they call for Deadline, pits up to four players against another. Every nagasaki shotaro comes in a different color that you can select. You can aslo get new outfit for the Deadline and for limited time proud new Shotaro owners will get a free Nagasaki Logo Tee added to their wardrobe.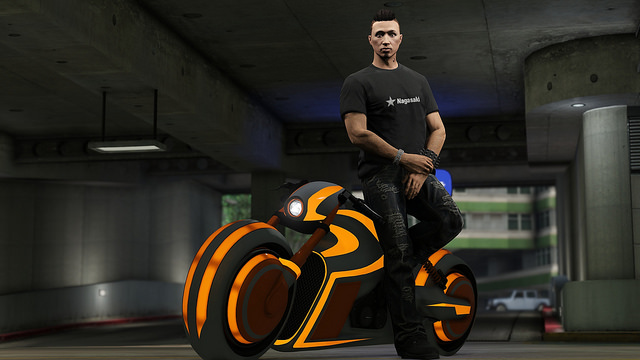 "In addition to the Double GTA$ and RP in Deadline, get a boost to your Biker Business with 25% off Business supplies and resupplies plus an extra 50% GTA$ and 2X RP from Biker Business Sales. Plus, take advantage of discounted weapons and tactical vehicles. Step in the arena now and earn Double GTA$ and RP through November 21st." For more info about this, go here: Rockstargames.com

Check out the new trailer below this!