Greetings all,
I want to start off this week by letting you know how much fun it's been playing with you all. Seeing new spell strategies, hearing feedback, and watching the letsplays that have come out has been great and very encouraging for the whole team. Thank you all so much for the overwhelmingly positive support and patience in these early days on Steam.
You may have noticed that the patch notes were a bit light this week and I'd like to give some inside info on why. Chan has been hard at working getting bots ready and has already made great progress. Bots are something that we are hoping will help with the games learning curve and player population issues. Bots are just one part of our overall efforts to try and strengthen these areas of the game and are what we see as the highest priority to fix. In addition to bots he also added Killstreak announcements voiced by @KyleJohnsonVA .
One of the other areas that is in most need of improvement is the games UI which is entirely placeholder. In addition to a change in our Steam branding images Justin (Asher) has also been working on the concepts and art for the new UI which Kyle (Rekuul) will then implement. Below is a preview of the new class select screen.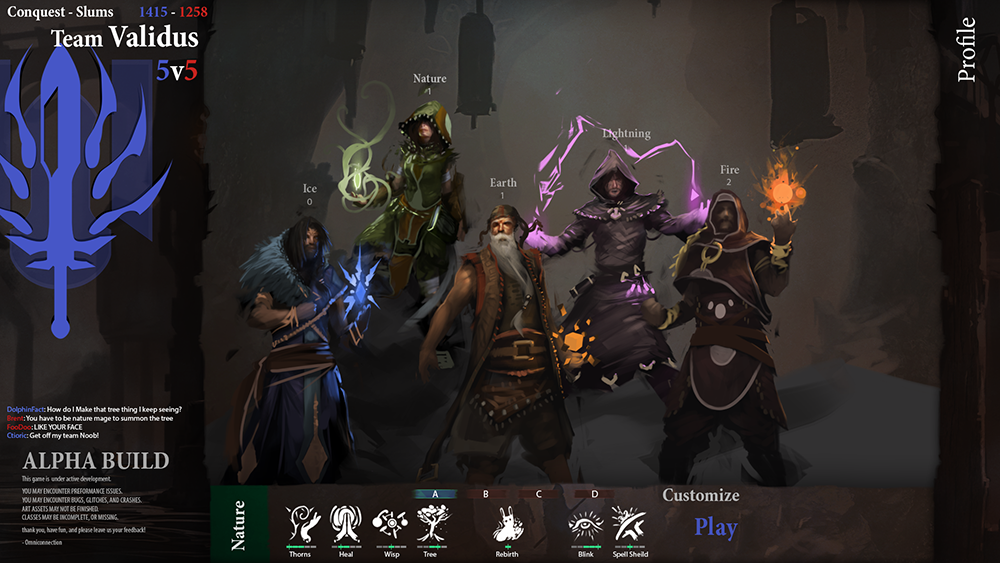 One of our other main concerns at the moment is the games active player population and how to gather community feedback. For months now we have hosted a weekly Dev playtest which we have now expanded to three different days and times throughout the week. We are hoping that this will give everyone a chance to play the game at least once a week and also gives us the ability to do our own playtesting, gather community input, and answer any questions you might have for us.
Wednesday: 9 PM EST (6 PM PST, 3 AM CET)
Friday: 1 PM EST (10 AM PST, 7 PM CET)
Saturday: 3 PM EST (12 PM PST, 9 PM CET)
Another way we are compensating for the small size of our community is by adding more features to the FFA (Deathmatch) game mode. FFA servers can be found by looking for "FFA" in the server name or by the servers max players (8). The first step to completing FFA is by adding a victory condition. The first player to 30 frags or player with most frags after 15 minutes wins and the map will then change. This is also the first game mode that bots will be added to and will hopefully at least serve as a way for players to practice before facing more experienced players.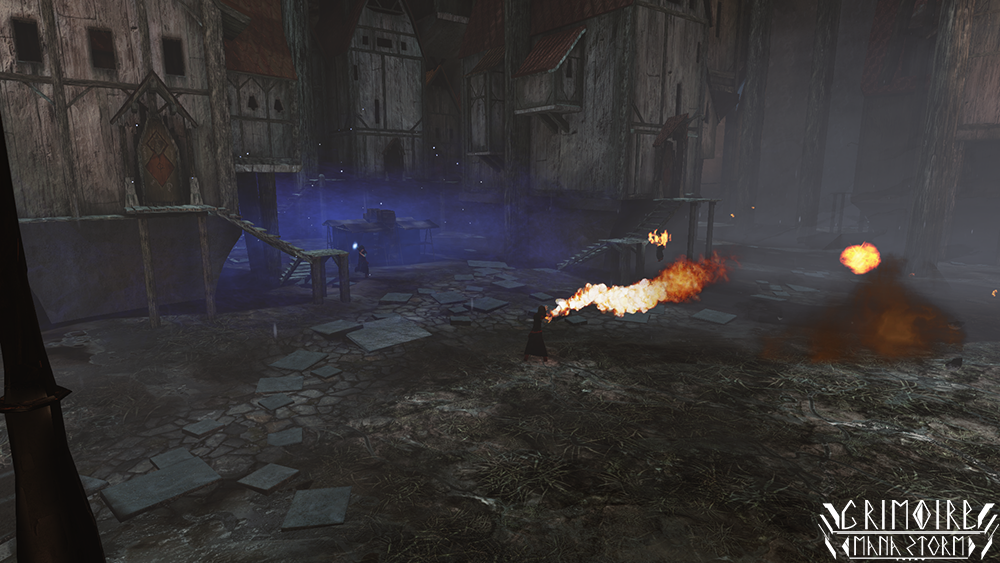 Thanks again to everyone for the amazing feedback and a special thanks to Howbadisbad for the detailed balance threads and discussion.
For more information about the game: Store.steampowered.com