Greetings all! Another week and another Devblog. This week will just be a general update about what we have been working on. First up: Kyle has been working like a mad man to implement floating damage numbers and a brand new scoreboard. As you can see in the picture below, every time you hit an enemy you will now be able to see exactly how much damage you did.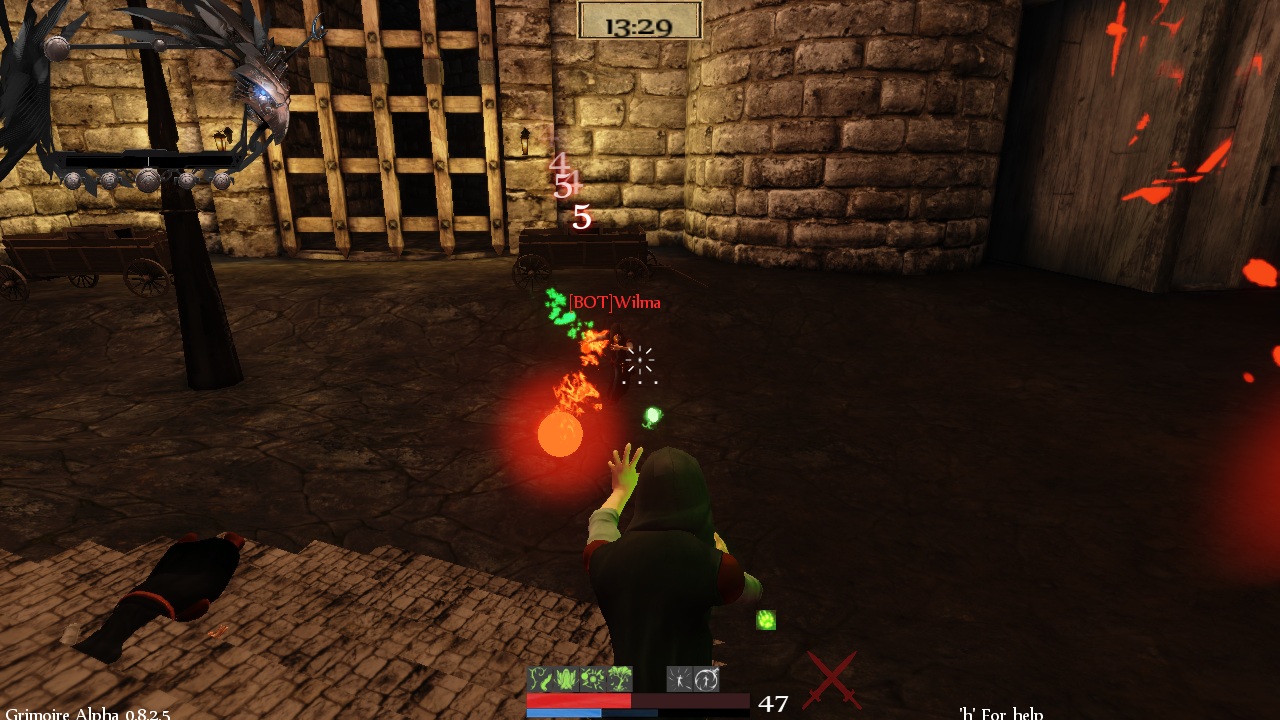 In addition to this Kyle has also worked with Justin to add a brand new scoreboard. Instead of just a general score and death you will now be able to see a wide variety of stats, other players classes, and other useful info.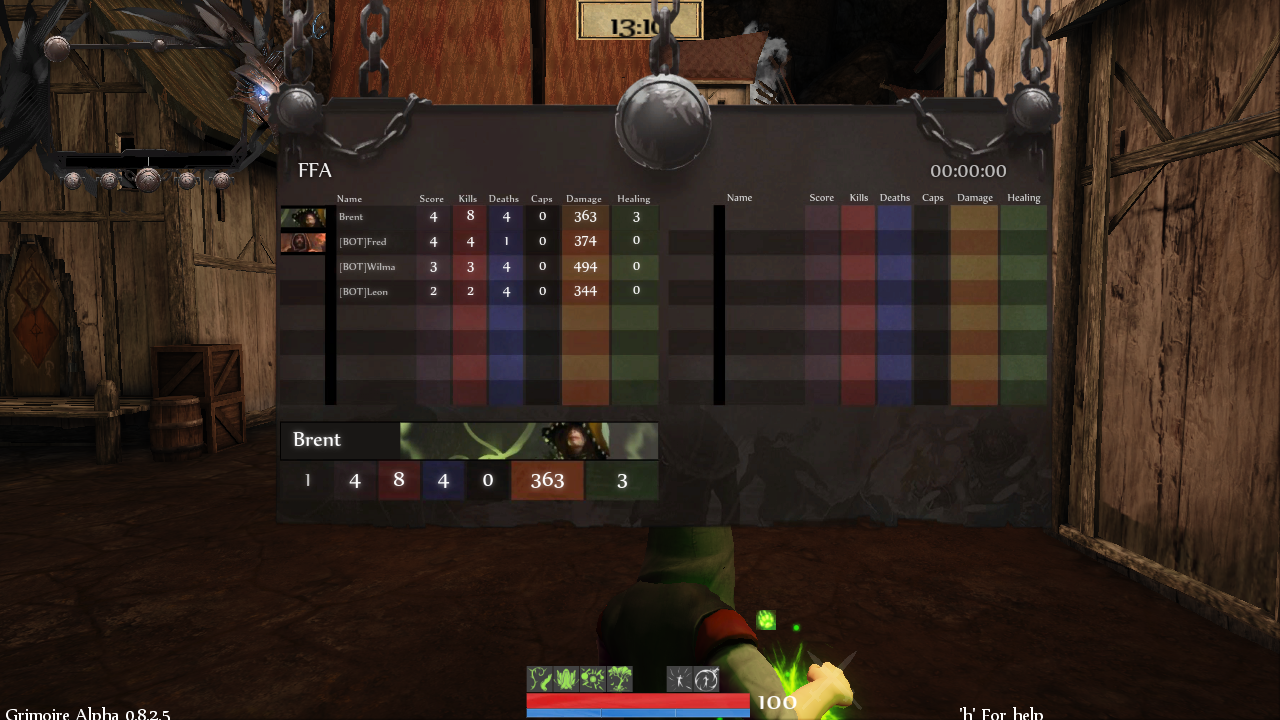 And since Kyle is basically a robot he has also added a mechanic we think will make combat more interesting and balanced. With only a few exceptions class spells will now have a range of damage instead of a set value. For example, Fireball now does between 30 and 40 damage for a direct hit.
The rest of the team hasn't been sleeping while Kyle went into programming overdrive. Justin has been working on finishing up the new spell effects which can now be seen in every class! In addition to this he has also been working on concept art for our new environment art set which will be created by our newest team member: Kieran Dubrey. We are very happy to welcome him to the team and are looking forward to being able to finally replace some more of our placeholder environment art!





Last but not least, Daniel is working on hit sounds and a new trailer, Saishy is implementing the new progression system, and I (Brent) have been working on a ingame tutorial. More details to come about all of this over the next few weeks.
We are all very excited about the direction Grimoire is headed and we hope you are as well. If you missed it we recently released a Early Access Roadmap where we go over our plans for finishing up and releasing the game. See you next week!