It's all in the Details.

We always knew that the hard part about making games wasn't the lack of ideas, will power or good looks. At least not for us. But it recently struck Miguel Rafael (the illustrious author of this post) that one of the hardest things is finding out how to put it all in. No pun intended (liar). Sure a engine like unity3d really helps when it comes to asset management and it comes with a nice editor but different games have different needs. Since this is our first game of this genre, we had to figure out a couple of things.One of them was how the heck do we decorate our levels. We tried to add the decorations as sprites in unity itself after importing a TMX map form Tiled2d. It works, but there are several issues with it. To name a few
Unity prefabs don't have a preview - want to drag in that cool looking rock? Can you guess the name of the prefab? Cause unity isn't going to show it to you.
We drag things onto unity and then have to arrange its Z in relation to all other objects placed.... Time consuming.
crtl+d duplicates a prefab on the scene but it goes to the bottom of the hiearchy, So much for keeping things tidy.
In the end we decided to only add really big and specific set pieces like this and all the other little decorations are going to be placed in Tiled2d. Quick. Easy to iterate. FUN!And so the time to fill in the levels with bushes and rocks and other foolery is HERE! Here you have a before and after.
Before: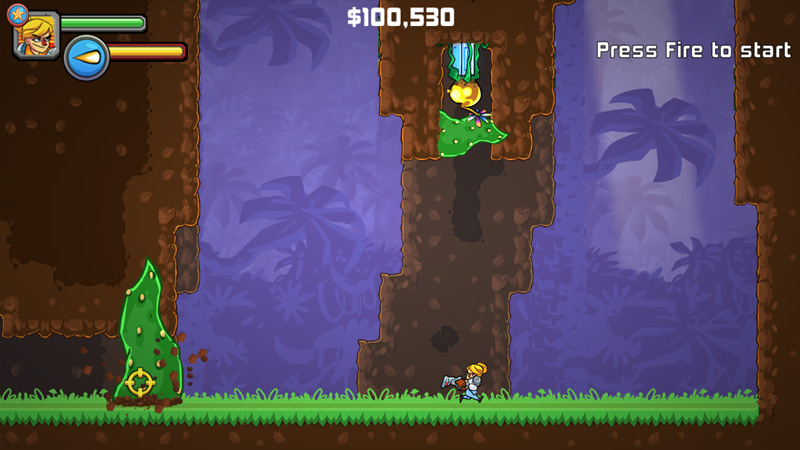 After: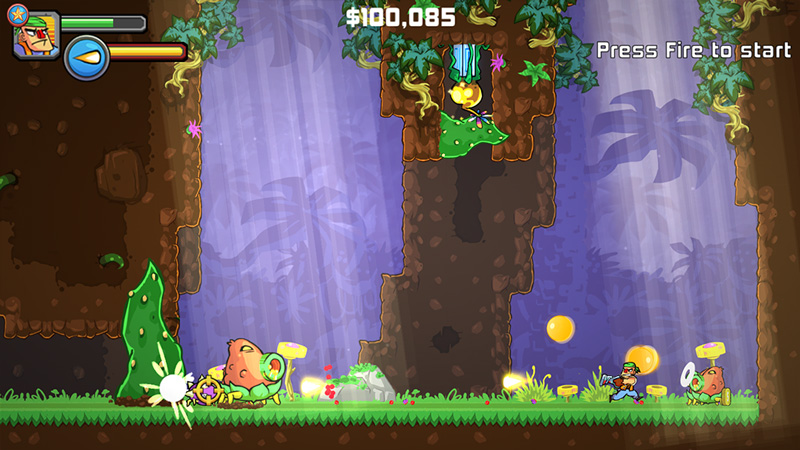 This was just a first go at it. It will look better in a few days.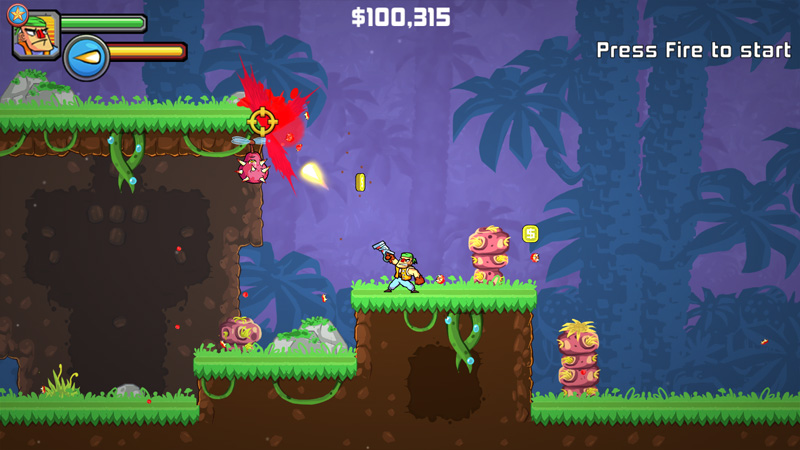 Also been working on these new animated light shafts :D Gif done with Gifcam.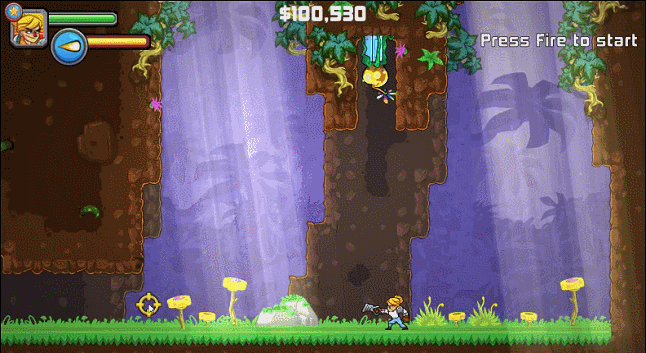 The Map
This has been a long time coming. Glad we left this for later cause it came in time with the store and monitor interface redesign. This is just a mockup but Afonso is already implementing it in the game. We also have a map editor - not to confuse with a level editor.We'll show both as soon as they're ready,. Meanwhile here's what it will look like.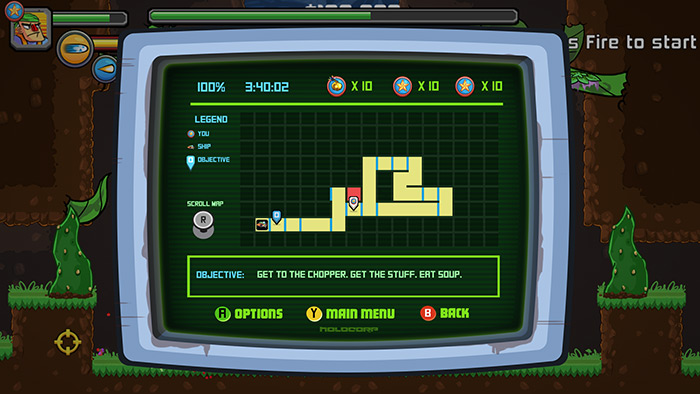 Be social like the cool kids!
You know you want to know as soon as the demo is out right? You wan't to know the coolest Greedy Guns news right? Or maybe sexy pictures of us in the shower (optional).Also is there anything else you would like to see or know? Let us know!