Hello everyone,
We're a team of four situated in different corners of Russia. We have Semyon, our leader and programmer from the pacific coast; Alexander from the middle of Russia, the mighty artist from Ural mountains; Xenia, our intern in some way that flew over the entire country to learn the dark ways of game development; and me, Evgeni, a narrative designer from Saint-Petersburg. Communication is tough, but we've never been good at sleeping. After all it's of utmost importance that we deliver this evil cupcake.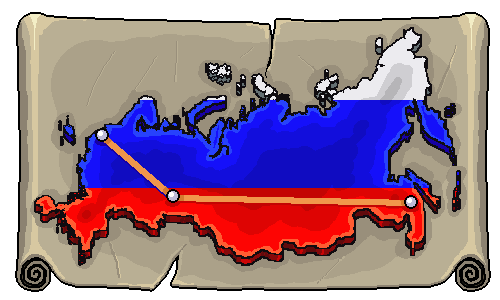 Graveyard March was never designed to be a nice game. It was conceived as a twist on ordinary fantasy in good old Dungeon Keeper's way. We want to give you an opportunity to try on undead nobility's crown and run a successful conquest. You know, the one you're usually stopping when playing fantasy games.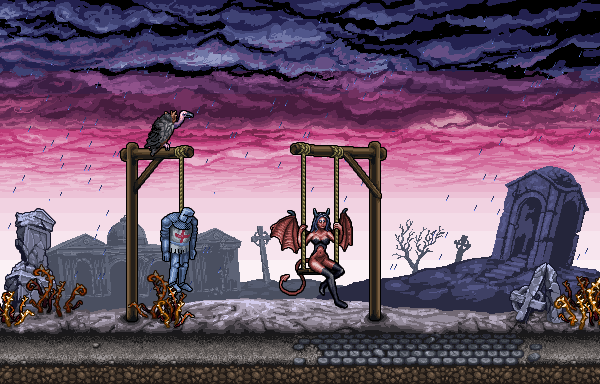 We often get "Oh, you can build monsters here. New tower defence thing?" and then violence ensue. That ain't so, it's an arcade adventure: in our game each level is there to explore. It's filled with items, obstacles and special objects that help the story unfold.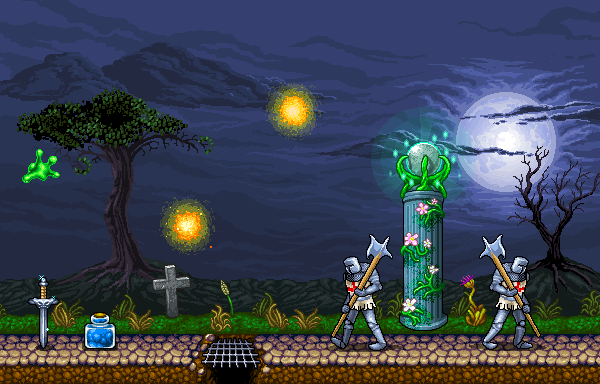 The game flow is fast paced: situation may change dramatically any second. Player can build giant army in a matter of moments and lose it in a blink of an eye.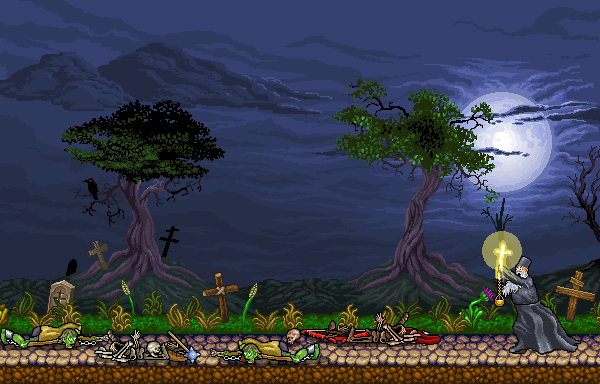 There'll be several updates in which we'll go in depth with game mechanics to give you an impression of what epic battles you're going to experience. We won't keep you waiting for long, because:
The game is 70% ready
We're filling it with content, finalizing the texts, making a proper UI, and so on. It's coming together. Slowly, but surely.
Also in the next updates we'll show you monsters, enemies, their pathetic demises, levels which will be their burial grounds, tease you with the ways to arrange their perfect funerals, and much more. We have loads of pics to keep you company while we're polishing the UI. When we're done, we'll take it up a notch and spice pics with gameplay videos. Team is working hard to deliver them for you as fast as we can. Don't think that videos and pics are the goal of this project. We plan to launch this game winter 2015 on iOS, Android and Windows Phone.
Stay tuned! We'd be happy to share everything. That ain't so, sorry, we'd hate to spoil the fun for you.