The last couple of days have been focused on the beginning of the polishing phase. It's essential that by the time May 1st hits, the game has a solid HUD, damage indicator, nice particles and a clean look that really makes the game look polished. Thought I will admit the work is a bit daunting for the timeline I have... and not being a full time dev >.>
---
LETS KICK THINGS OFF WITH A COOL MOVEMENT VID:
---
BURN MARKS -
What to say, seriously, whatever surface you use to tow yourself it leaves a scorched trail! This also definitely helps players see the attackers burn trail so it might give them a second more to react, that never hurts! I'm thinking the decals shouldn't be too heavy on performance, but if they are I'll simply up the despawn timer. No sweat here.

---
FRACTURED SCREEN -
Hit a surface too hard but not dead yet? Enjoy some nice post processing effects that last depending on the speed you hit a surface at... the hard the speed the more cracks you have on your screen AND the longer they stay. At the moment they only last for 3 seconds - playtesting will decide whether that's too short, too long or totally fine.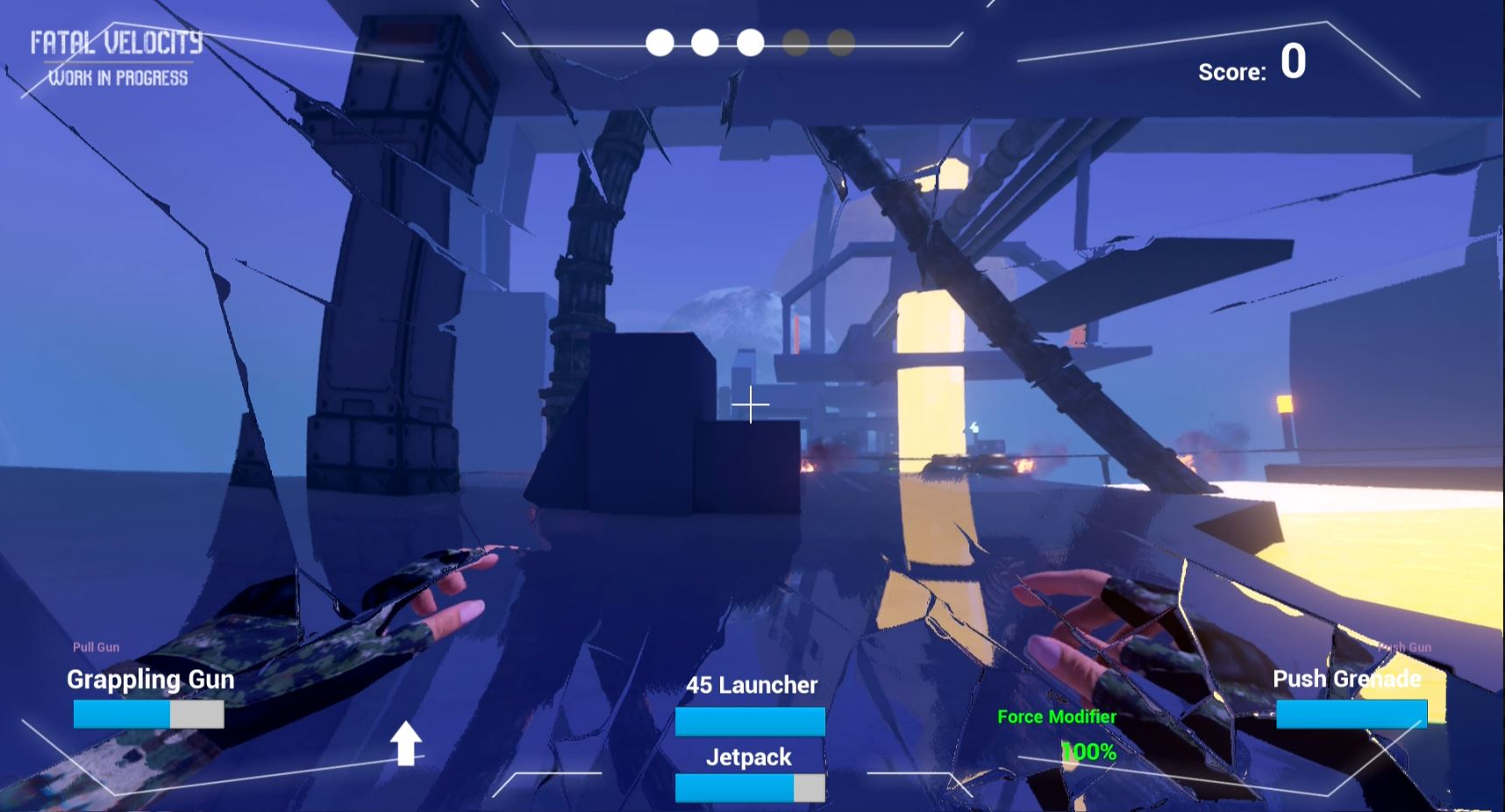 ---
WARP BLURRRR -
Ahh yes... going fast does have it's moments doesn't it? Enjoy a nice blurring post processing effect that literally make you feel like you're going 10x times faster... it's seriously more enjoyable with this effect. You'll have to check it out for yourself :)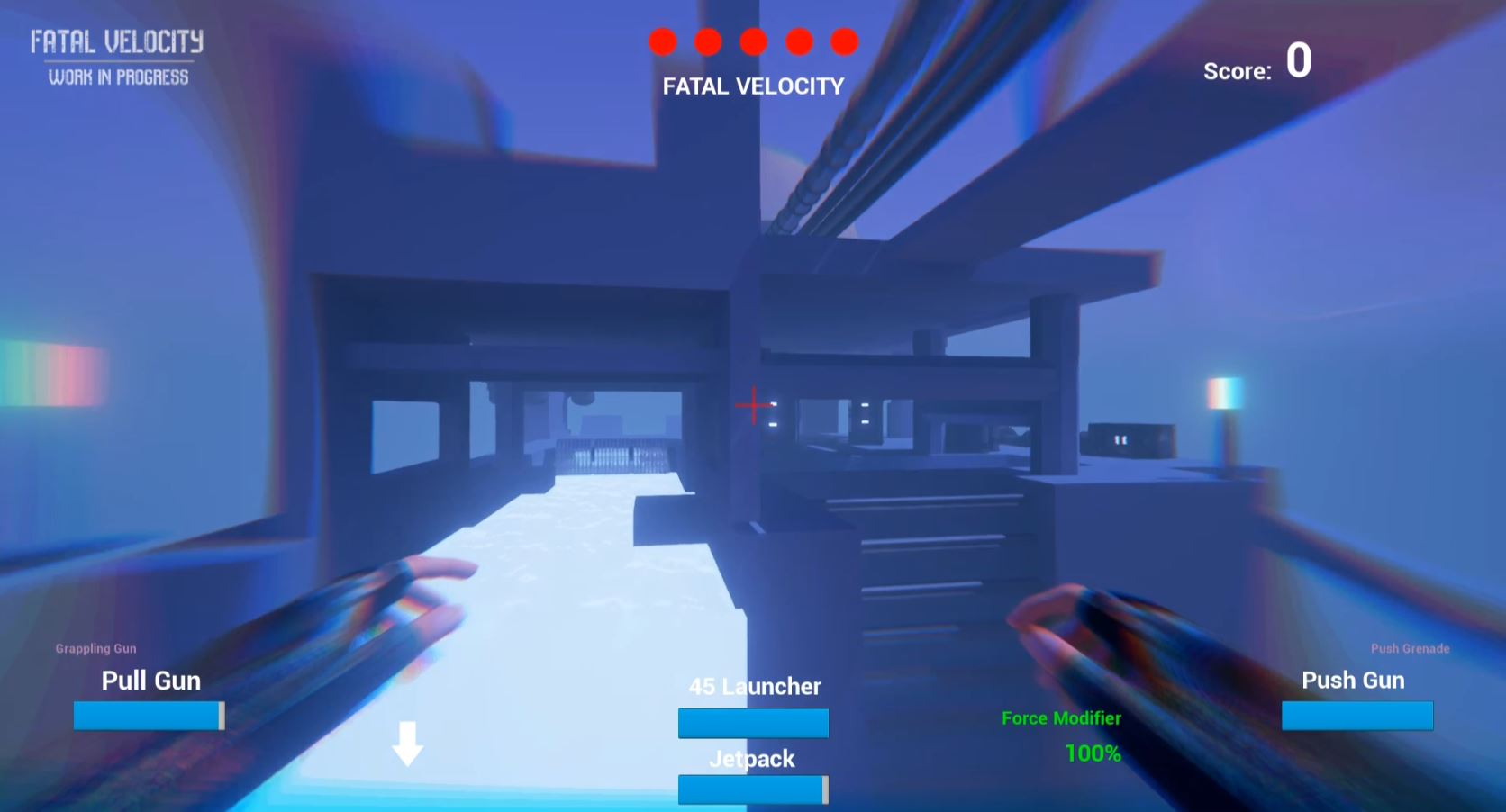 ---
I'M NOT AN ARTIST -
So... like the title here says... I'm not an artist, I find the vibe and feel that I like and I go with it. The weapon icons, energy ammo bars and other parts of the hud are not yet in place, but for the first time ever making a hud, I'd say I'm onto something pretty cool here :)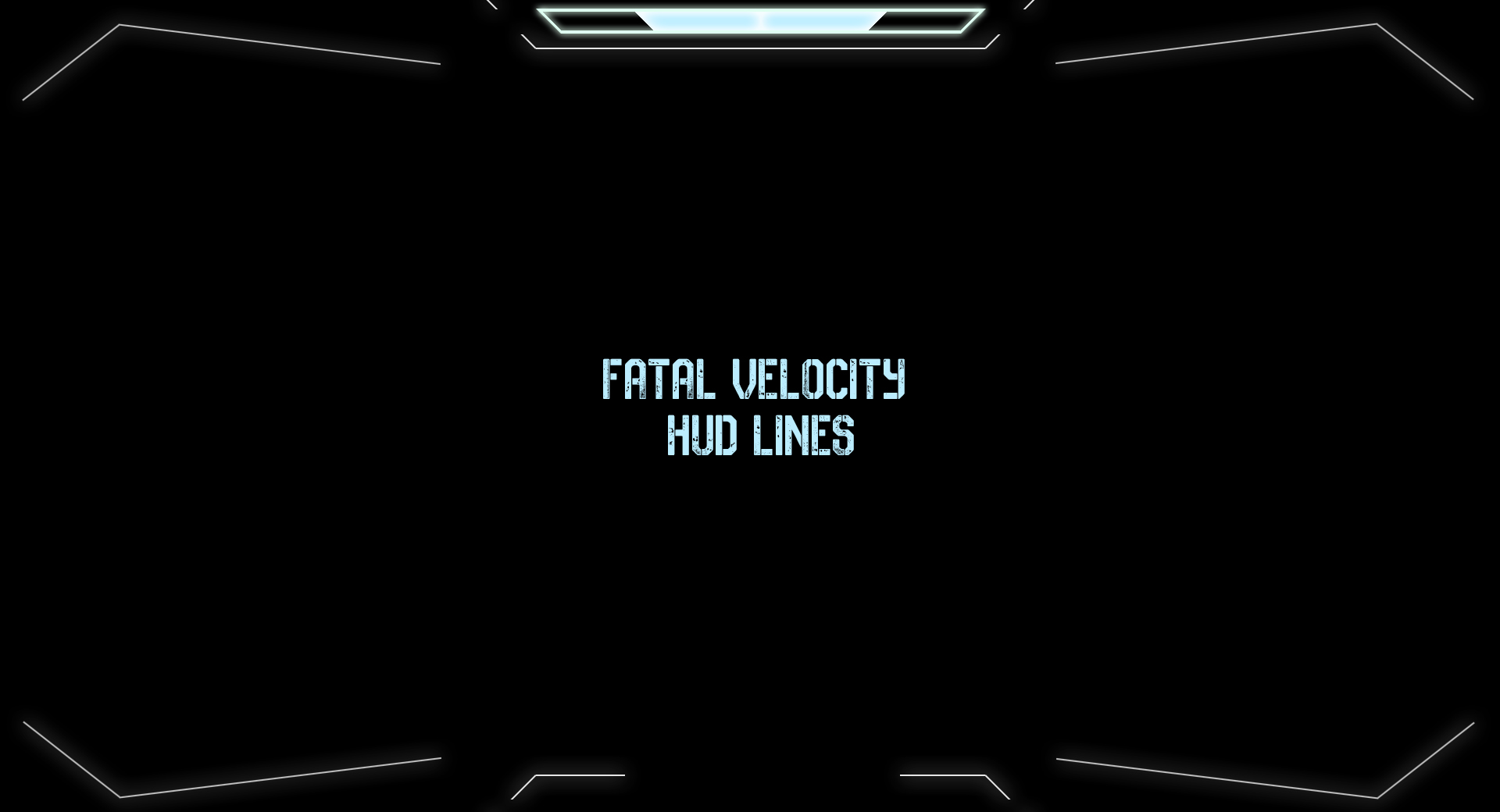 ---
I'll leave a link here if anyone wants to try the game out this week! I'm running a CTF game mode test Wednesday night at 9PM CST! Looking for at least 6 players to come out, tell me their thoughts on the game! Always looking for that constructive criticism, seriously, it has made this game 1000x better than what it could have been without it.