NOTE: Get a Life is extremely hard to find on the mod list because the word "Life" makes it disappear in all the various HL1 and HL2 mods, along with its incredibly subtle avatar. There is also a big chance youve never heard of it, so heres a link:
Anyway, lets get started :) First of all, I have extremely mixed feelings about this mod; some things I love, yet other things I despize. As stated in the description, it is probably the longest HL2 singleplayer mod next to the SMOD's, which dont really count. It also has good custom content, and some very well-made maps. Yet flashy maps and interesting models dont make a mod, and in many other areas, this mod quite frankly falls on its face. To start, the mapping: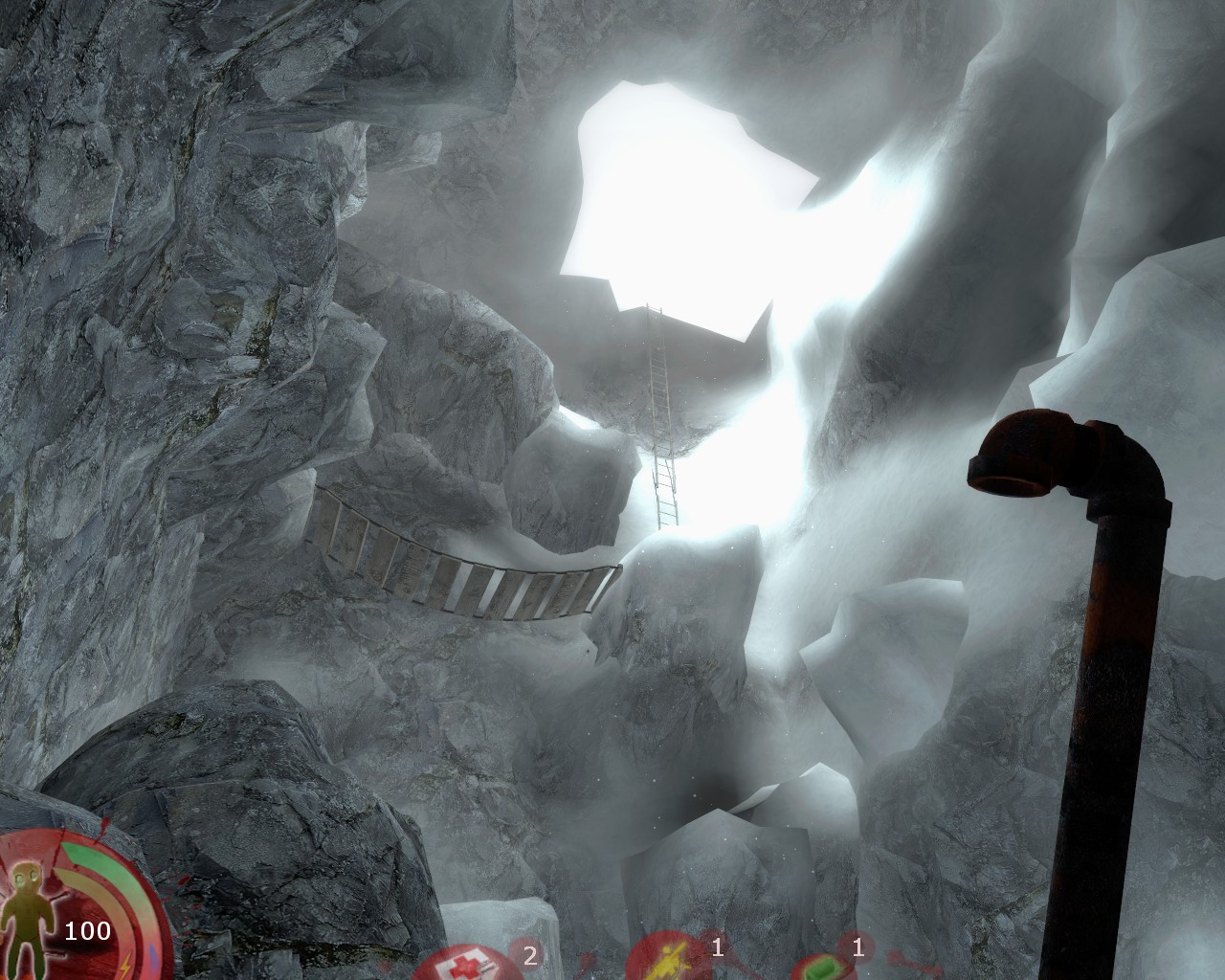 MAPPING:
The mapping for this mod, especially for one made in 2008, is excellent. Its well detailed, has relatively good layouts, and pretty good lighting. Various new props have been included (many of which from CSS...) that make it have a special touch. The locations are interesting, ranging from icy secret bases to underground caves to wrecked tankers. The atmosphere is great: There is one part where you journey through a sunbathed town of happy people, only to go back through it at night when it has turned into a zombie-infested hellhole. To say in short, its a well-made series of maps that just ooze atmosphere and look simply fantastic. Unfortunately, some seem a bit better made than others, looking a lot more detailed. This is probably a result of the massive amount of different mappers; I just wish it were evened out a bit more.
MAPPING: 9/10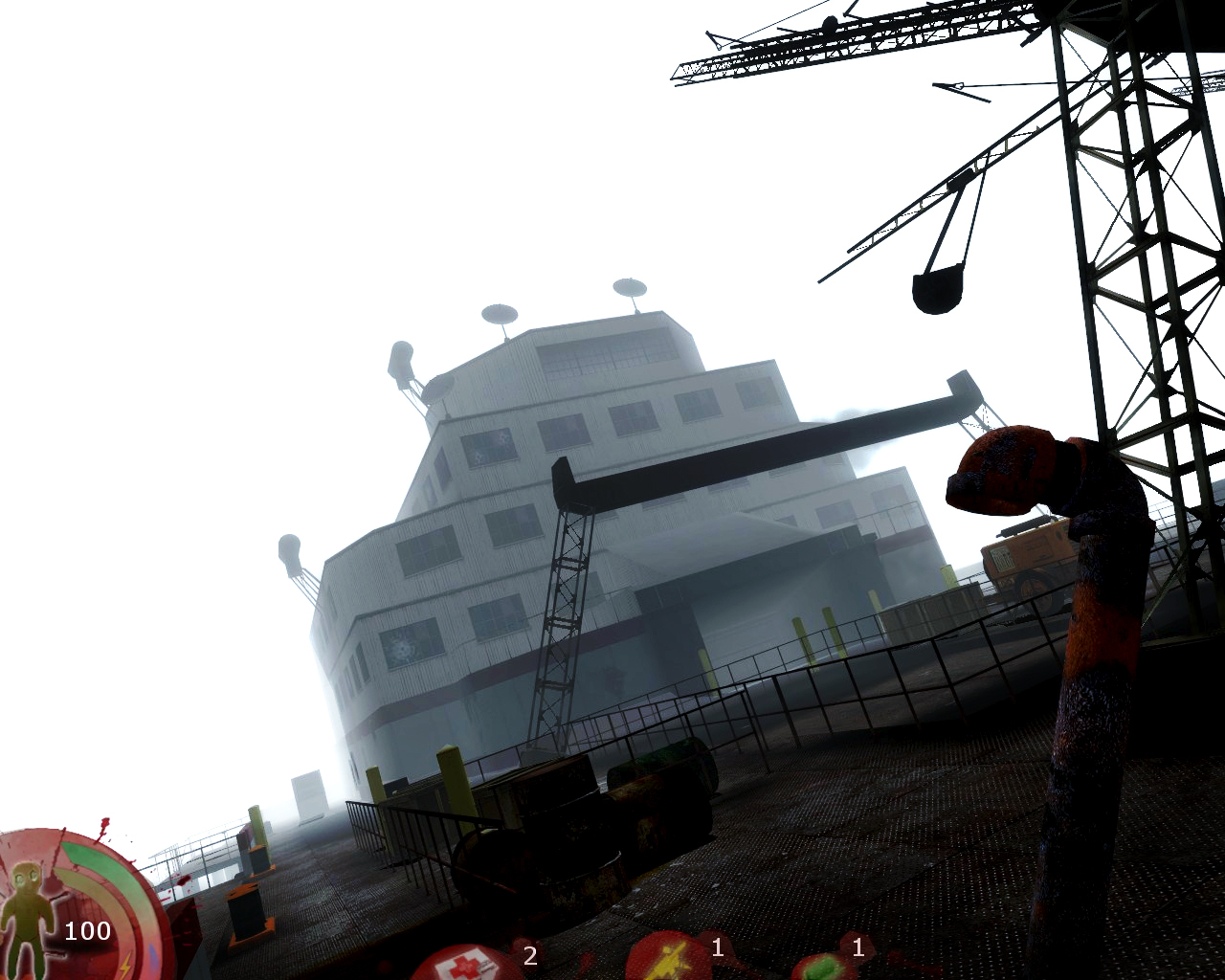 GAMEPLAY
Gameplay in GaL is in some ways new to mods, and is in some ways so old and overused you practically couldnt get anymore generic. The unique bits are mainly in the menu: The medkits can be saved for later, proving useful in a firefight. There is also a "max payne" styled drug that slows time down, but their bullet-time isnt anything to get too excited about. They have an incredibly annoying bleeding mechanic that is just there to be... annoying? It also has a system where your body parts have seperate health stats, and the more these vary the more the game changes. When shot in the head, you get dizzy, when shot in the arms, you get less accurate, and when shot in the legs, you slow down. Its pretty generic, and I would usually say "at least they have it", but I wont. The whole new system feels rather needless and annoying, but at least its different. Some people may love this, some people may hate it.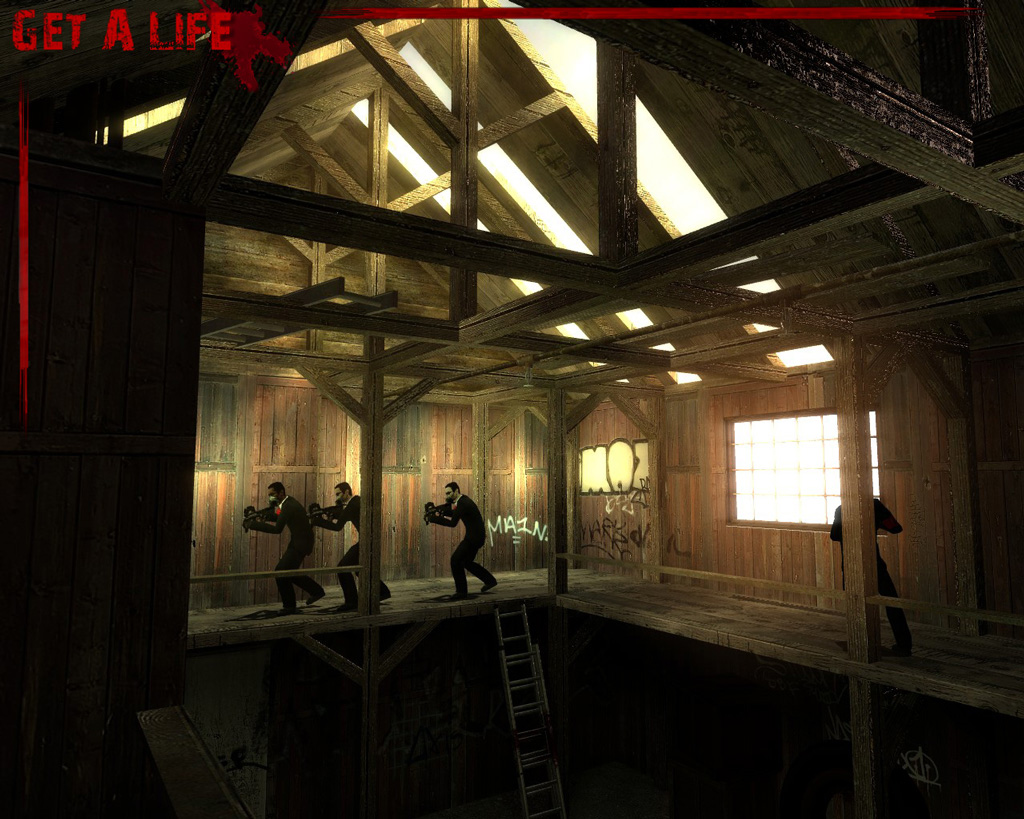 But hey, who cares about a wacky new health system if the rest of the gameplay is great? Well... This is pretty much that, and only that. The combat is nothing new. You fire until the enemy stops moving, and you really dont do much else. I do admit that the weapons do make it very satisfying to take down enemies, but it still doesnt remove the fact that there are really no puzzles, and the few that exist are an annoying pain in the ass. They also have these messages scrawled here and there you can read; they are usually very long, boring, and put in relatively small print surrounded by wear and tear making it incredibly hard to read. These are purely made to move the story along, and while that is understandable, perhaps they couldve been shortened and made more interesting.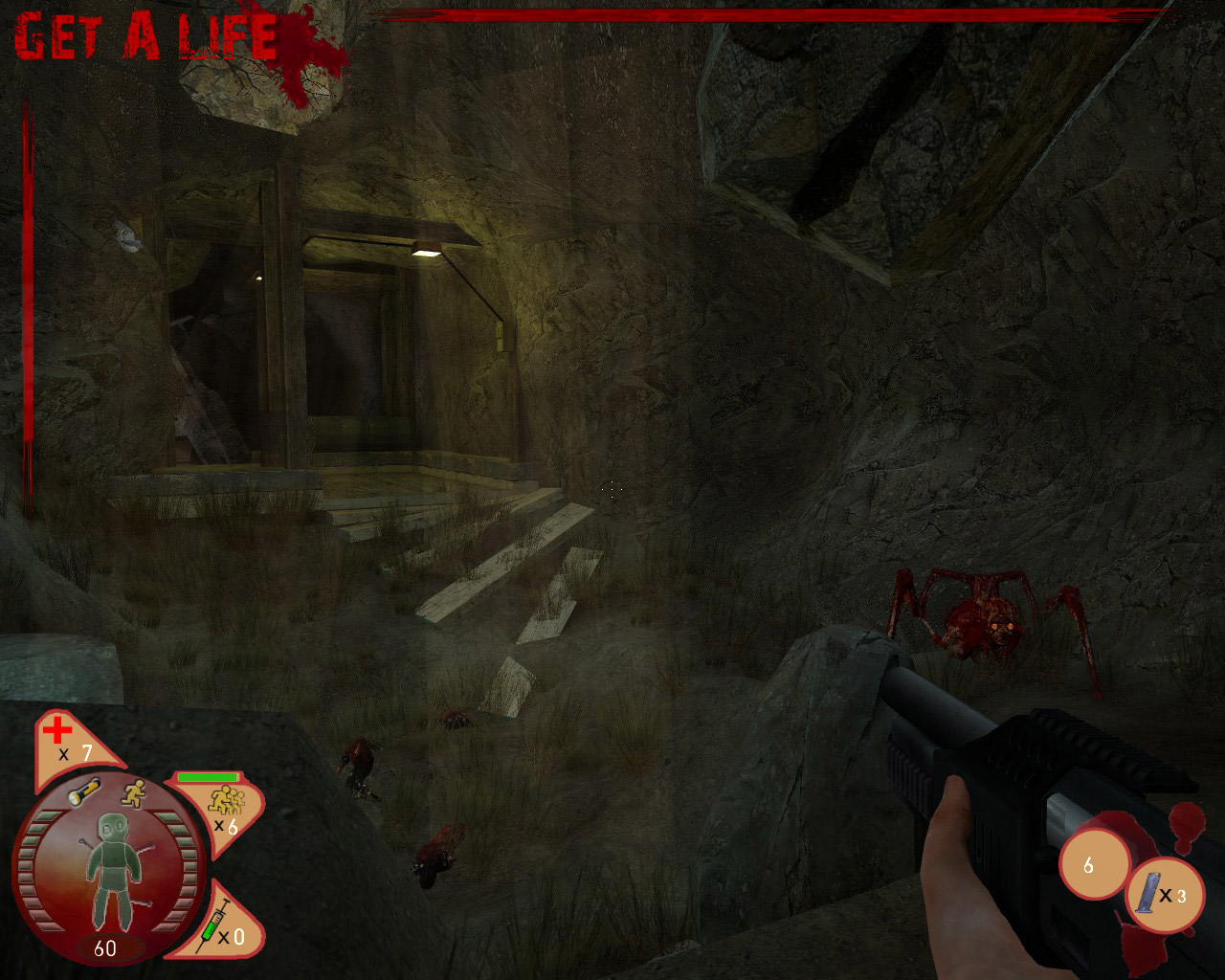 Now on to the models. Unlike most of the rest of the gameplay, these models are excellent. They are well polished and are visually appealing in many ways; they are also given good sound effects, and as mentioned before, make taking down the bad guys very satisfying. Both the guns and the enemies look great. If you just love new models in mods, then youve hit the jackpot.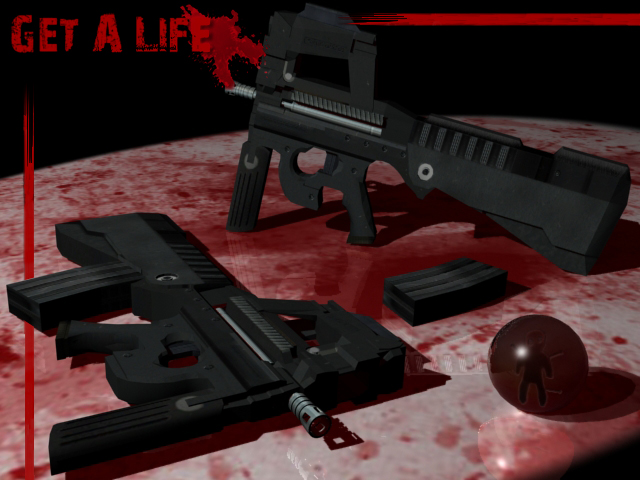 Gameplay has a few good areas, but a lot of them need improvement. It wouldnt have taken much to make the mod a whole lot more engaging and interesting. Though to be fair, as far as most mods go, they arent too bad.
GAMEPLAY: 6/10
STORYLINE:
This is where the mod really bombs. They tried to make a story, but failed horribly at it. It may partially be because I didnt pay too much attention to the scripts scattered around the mod, but you cant expect a whole story to be driven by a bunch of boring notes you dont even have to read. It involves some sort of orginization trying to exterminate a zombie threat but for some reason trying to kill all the people as well, and some weird thing where you are being cloned and somehow producing zombies or something. It makes little sense, doesnt come to a clear conclusion, and isnt very well told. Sorry GaL, but for a mod that is 7 to 10 hours long, that doesnt cut it. It may be language problems, but I dont think so. At least they tried, but I would expect more out of a huge mod like this.
STORYLINE: 3/10
Overall, its an interesting mod, but could use a lot of improvement. The one thing I can say about it is this though: It doesnt feel like most mods. It has a cerain... shape to it that I cant really describe. It may be the strange enemies, the confusing storyline, the semi-surreal maps, or a combination of all of those, but it definately feels "different". This is a mod that is very long, but can also be taken as overstaying its welcome. So I'd say you try it out, its just worth playing for the atmosphere and mapping. Just dont expect a totally well-rounded mod.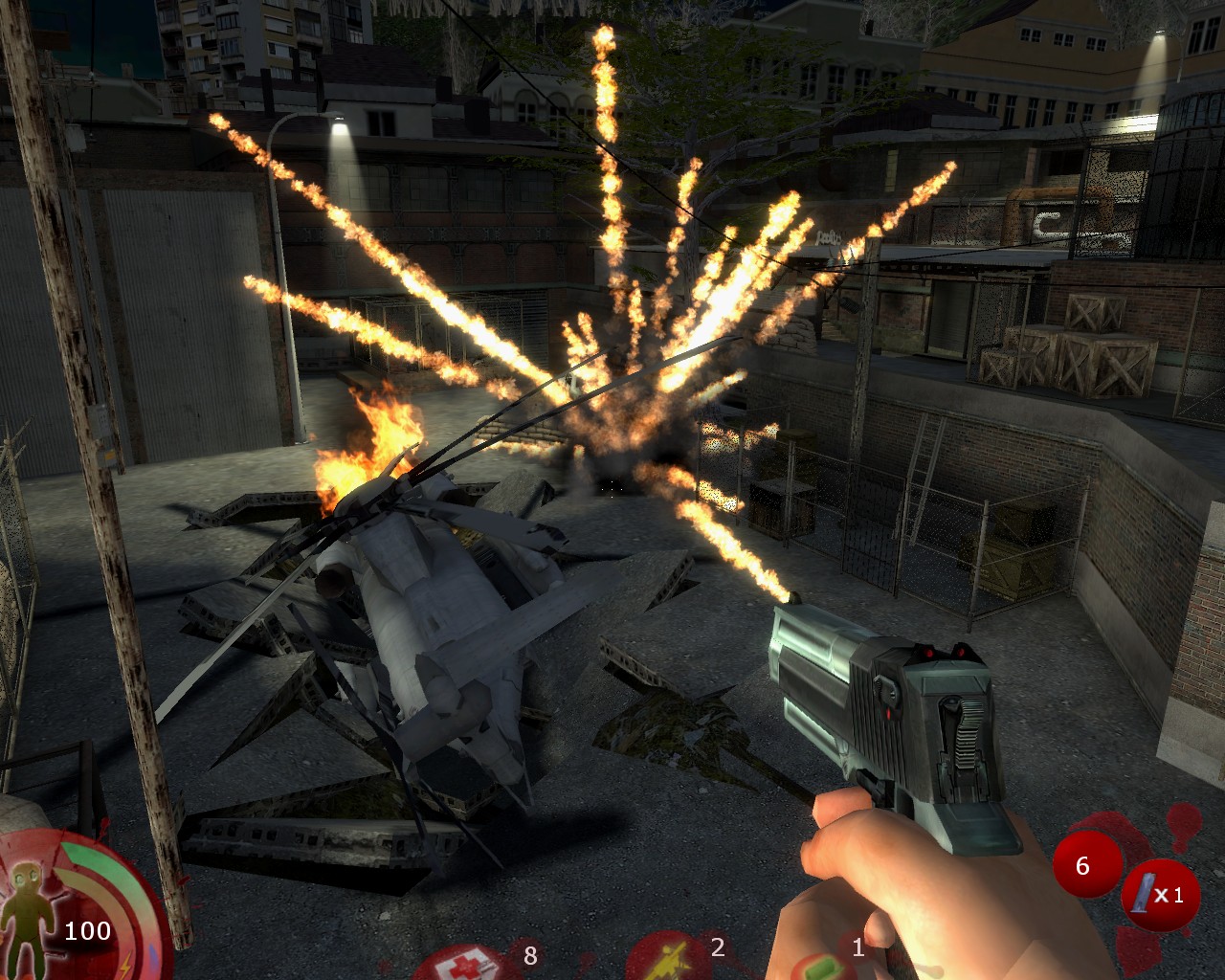 GET A LIFE: 7/10