-

Gates of Hell-




-The successor to MoW-
Hello friends and fans! Today is the grand day in which we can announce the greenlight of Gates of Hell.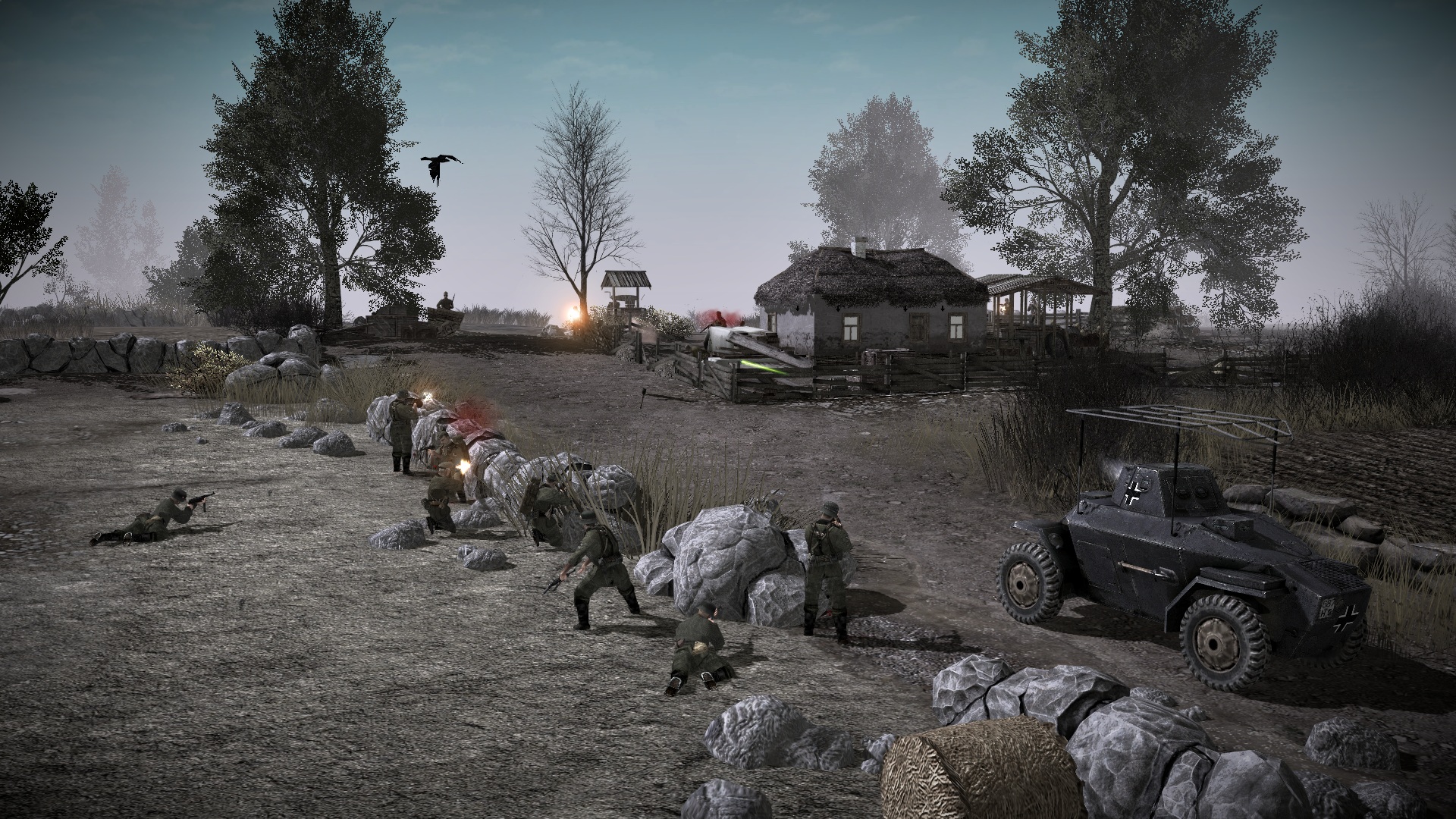 Here it is! For a long time, this project has been kept confidential. It's time to reveal it, let's do this!
Hard-boiled detailed campaigns portray the staggering war-torn ambient and the devastation of WW2, offering arcade and realistic settings aimed for both the beginners and hardened veterans. Then face off real players in massive online battles! The successor to the Men of War series arrives with unmatched immersion and massive dynamic multiplayer battles. Gates of Hell offers revamped infantry dynamics, accurate reworked ballistics and much more, including community requested features like redesigned flight model and expanded factions in its upgraded engine. Shift between RTS and Top-down Third person direct control modes and use the total destructibility of landscapes to revive the most intense portrayal of World War II.
The content of WW2C IS NOT part of Gates of Hell.
-

Vote us on Steam Greenlight-

I told you i'd be back ;) - Cule.