When I started GamingMarine in Doom nearly four years ago, I didn't think that I would be able to make it take off in any way. While that was obvious with what are now known as the Legacy builds, the rebooted version got a little bit of publicity. Not too much of it, mind you, but enough to encourage me to keep on going (Even if some of it was just to bash on the mod because the people who found it can't be bothered to do their research for five seconds). After nearly a year of the mod being in Early Access, that is subject to change this Halloween.


---
So what exactly makes this new build shine?
For one, enemy A.I. is now completed. The only enemy that originally didn't attack the player in any way for at least a year (Which replaces the Spider Mastermind) now shoots missiles, Excessive Force bolts, and assault rifle rounds.
Secondly, an issue that had plagued the mod since its GitHub days has finally been fixed; Boss triggers (Namely the ones in E1M8: Phobos Anomaly and MAP07: Dead Simple) now actually work. Take this screenshot as proof. Note that the walls lowered, even though the remaining enemy was killed with a fire-based attack (This would normally cause the trigger to not function, disallowing the player from proceeding to the end of the level without using cheats).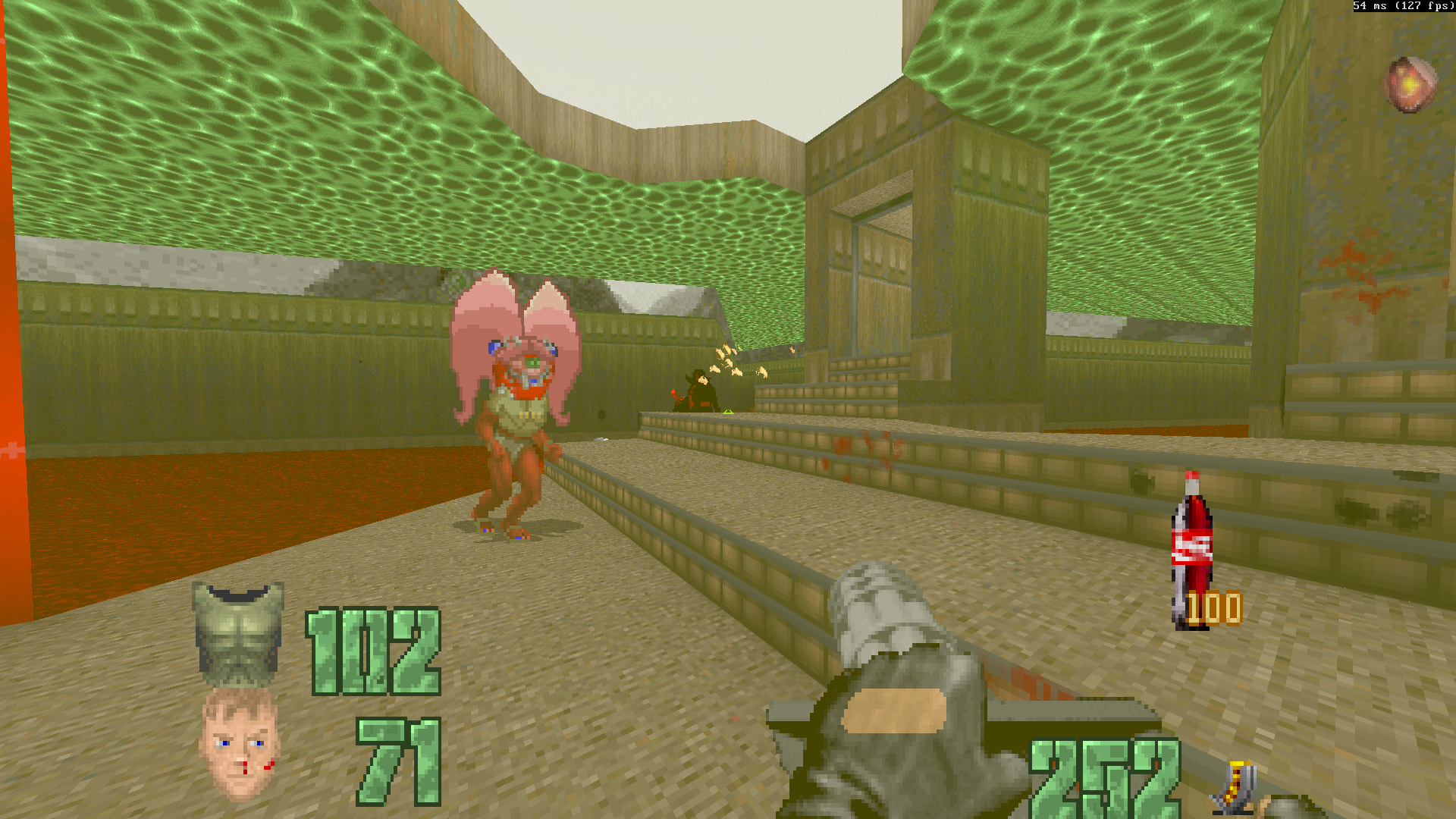 ---
So what's in the future for this mod?
From here onward, any further development on the base mod will be bugfixes or non-gameplay changes. I will be putting all my focus into the mod's expansion/level pack, Tales of the Lost Kaka Village (Please refer to the trailer at the start of the article for details on this level pack).
That being said, I'm glad to have finally finished this mod. Come Hell or high water, GamingMarine in Doom's first true build will drop on October 31st, 2020.
Happy Halloween!
-GamingMarine