What a week for us! In case you missed it, as part of Gamescom 2021, we debuted our BRAND NEW gameplay trailer!
We debuted our trailer as part of IGN's "Awesome Indies" show this past Thursday! Check it out! The trailer is also now live on our steam page (with subtitles!).
---
Gameplay Demo LIVE NOW on Steam!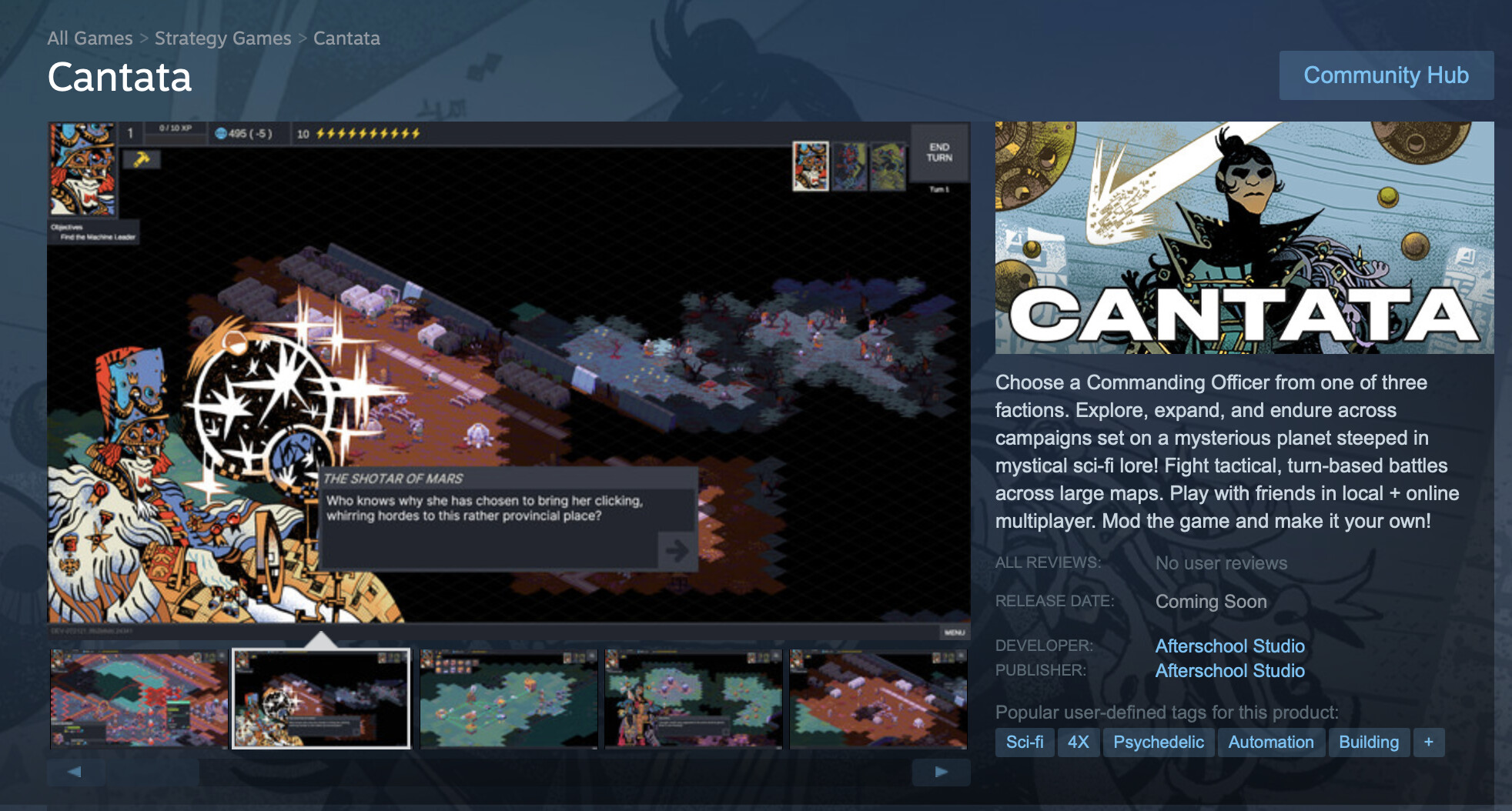 If you've been itching for a taste of Cantata, now is your time! We've got a limited time demo live now on our Steam page which will be up likely through this coming Wednesday. The demo is relatively narrow in scope, focusing on the first chapter of the main campaign game, but will definitely give you the feeling for what Cantata really is. We hope you check it out and let us know what you think on either our forums or Discord!
We also did a run-through of the demo when it went live, so if you want to see us slowly walk through some of what's in the demo, check out the video here:
---
Developer Demo/Game Q+A
We also did a Demo Q+A on Youtube to answer some of the questions that have come up for the demo recently!
---
Lastly, We're being published by Modern Wolf!
A true believe in indie strategy games with a catalog that includes Ostranauts, Rogue State Revolution, and the forthcoming Mechajammer, Modern Wolf is the perfect partner for Cantata.
We've been working with them for a while now and have nothing but praise for them and their team, as they've really believed in what Cantata can be and are excited by what we're doing. I can't think of someone better to work with to usher this game into the world.
---
Whew! It feels GOOD to finally have all of this out in the open! Hope you enjoy all the great content above!