Intombe River
At the Battle of Intombe River the British were encamped and surprised by an early morning attack by the Zulu.
The British player must flee and get his squad of AI to safety whilst under attack from Zulu.
AI
Both British and Zulu players command a squad of AI. They can be ordered individually, in smaller squads or as a whole.
New Game Trailer
Also we've updated our game trailer which we'd like to show.
Some stills of the player and his squad of AI at dawn as they try and leave their encampment at Intombe River: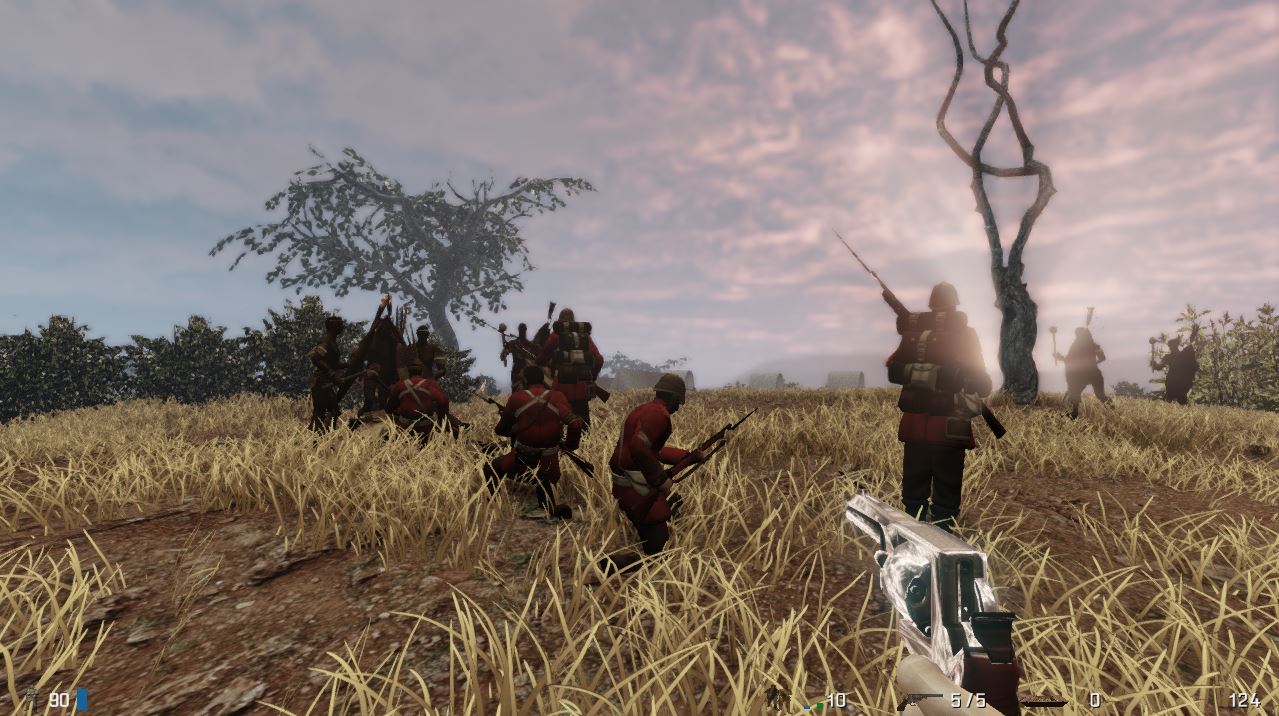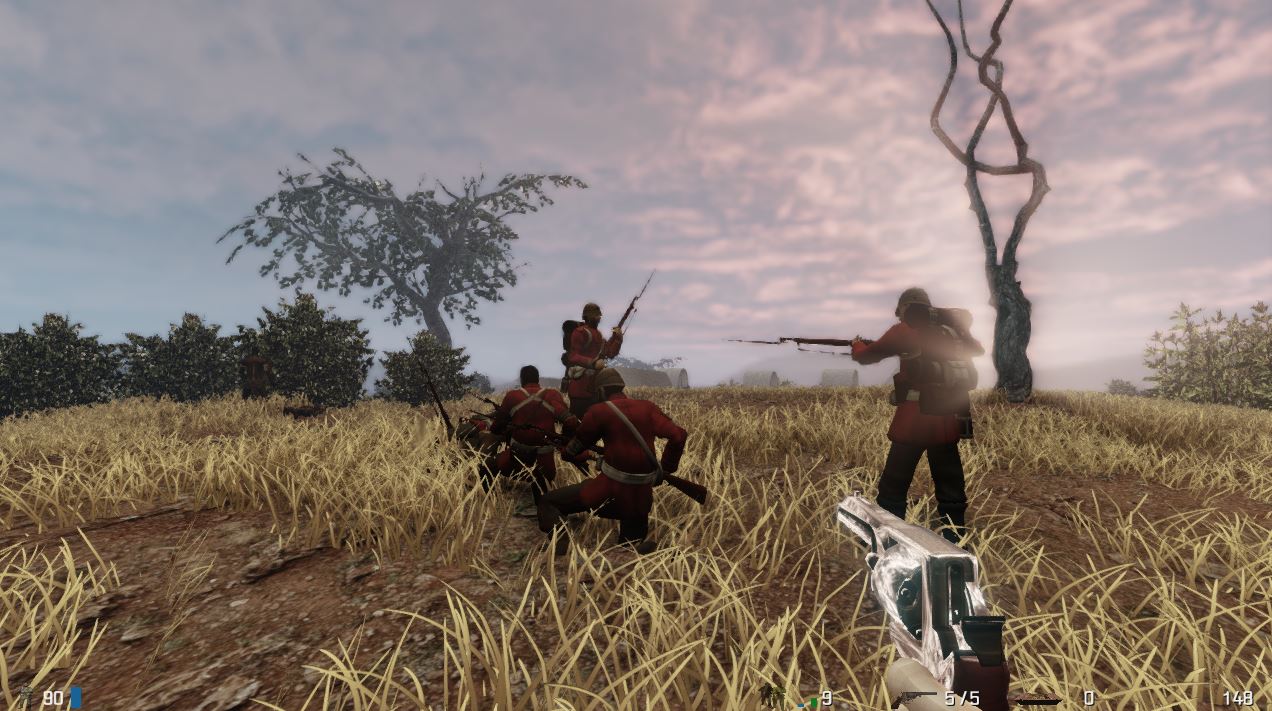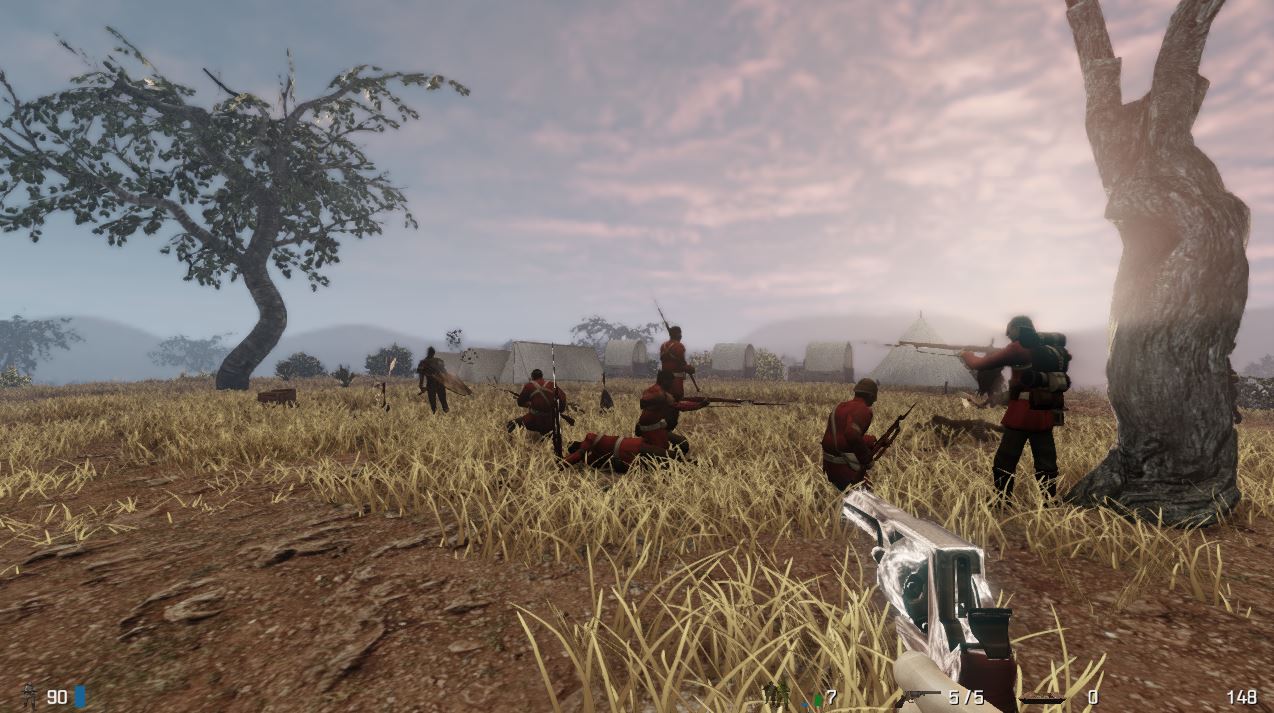 The British retreat must fight against constant Zulu attacks.