Some models/textures currently used in v2.3 will be improved in time!
Disclaimer! All the new battles maps were created by me with permission to use certain assets from DaC by Arkay! Moat Cailin, Kings Landing and Dragonstone are the work of Makanyane, Inarus and the Westeros Total War Development team!

Custom Battle Maps

Winterfell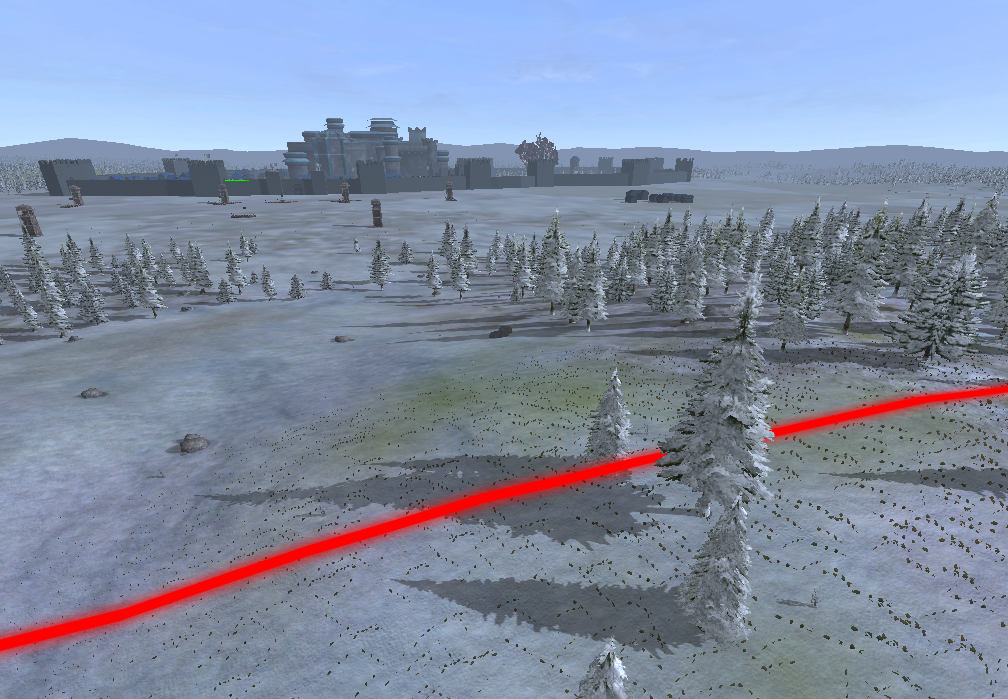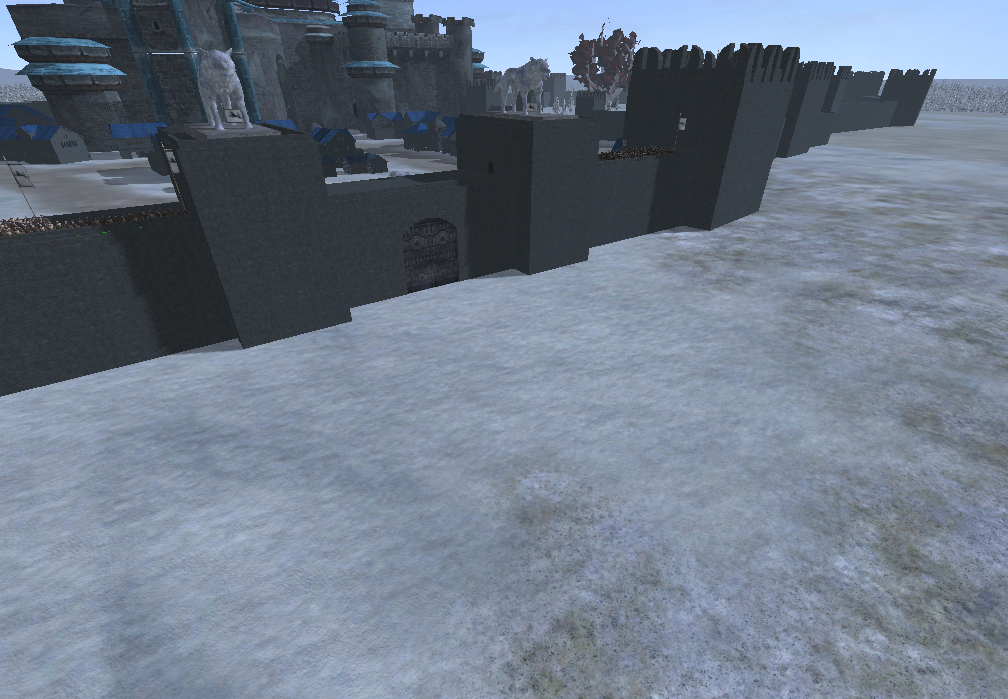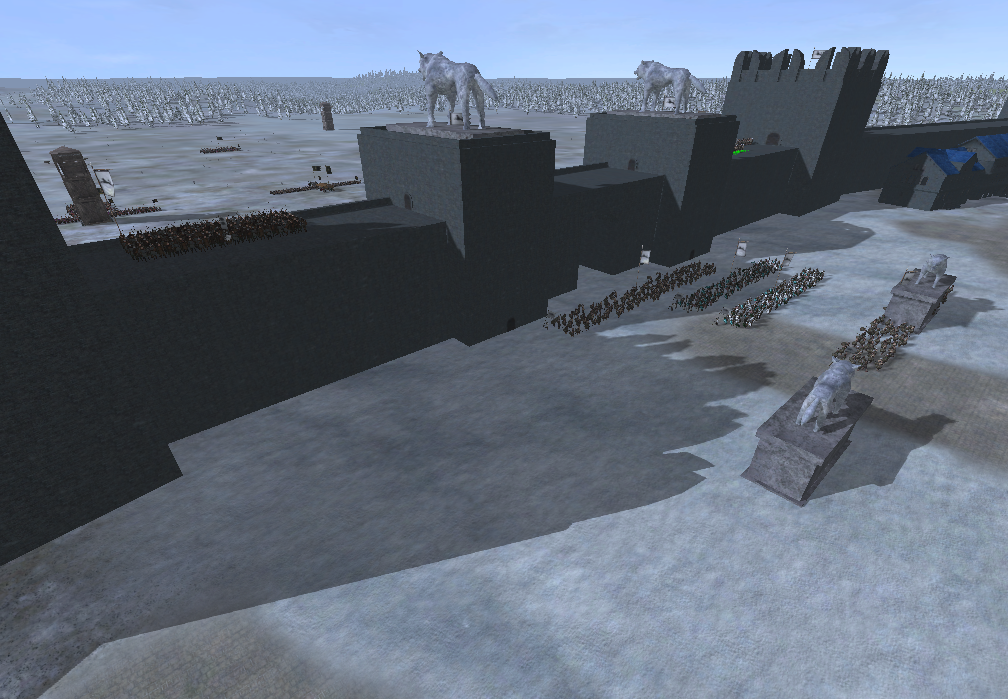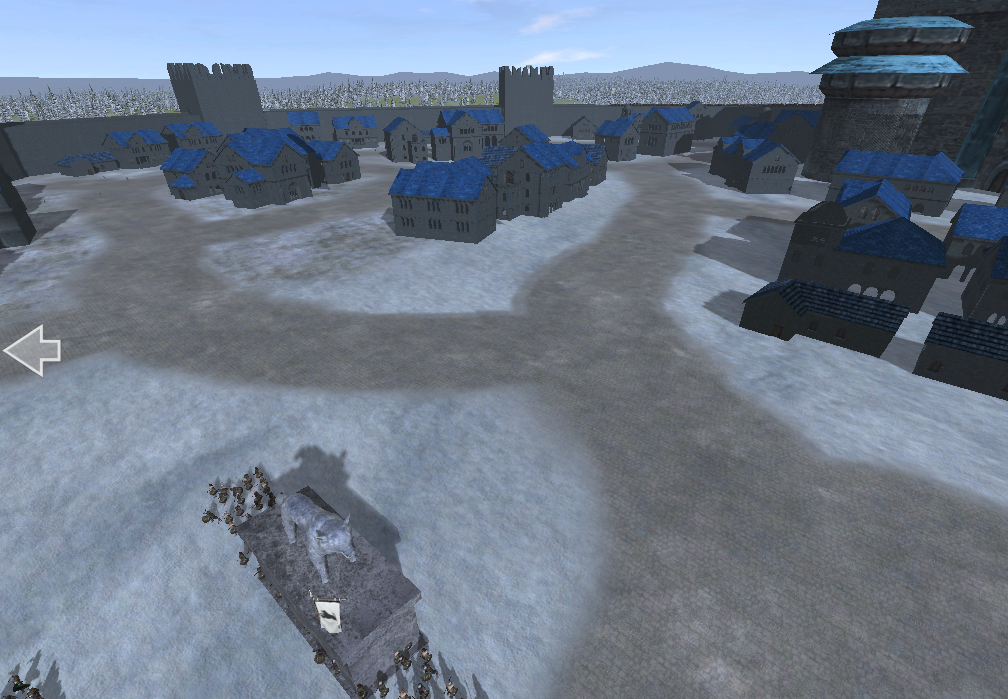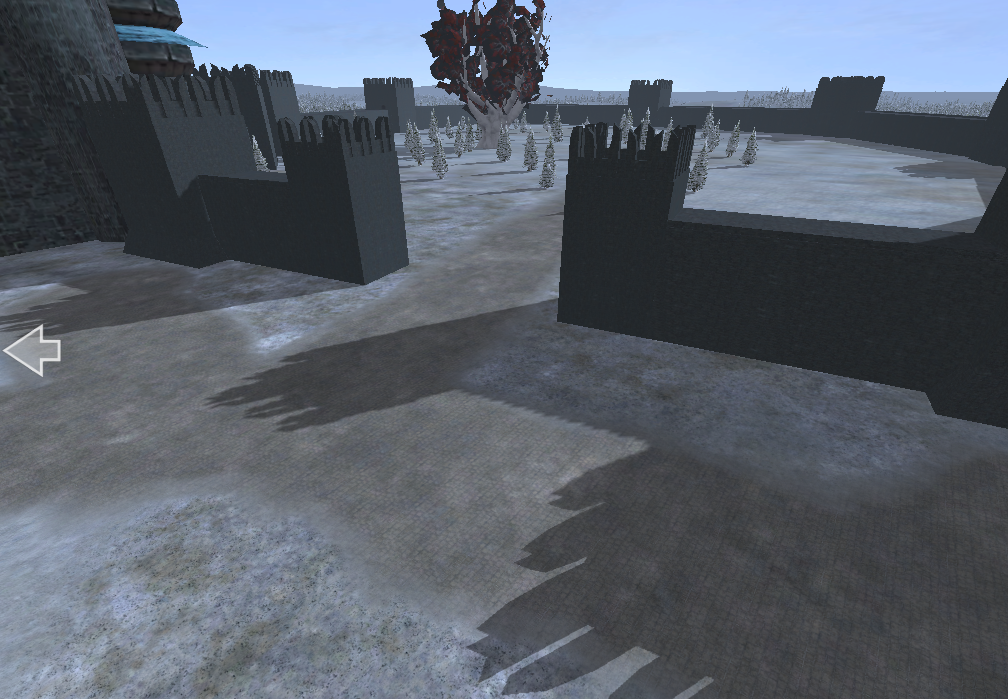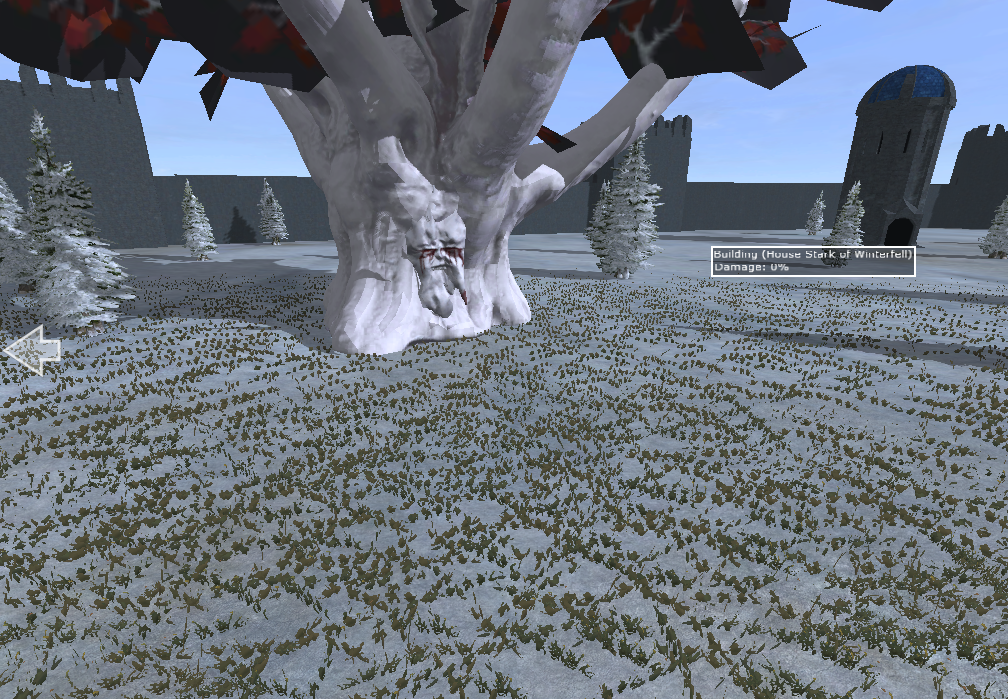 Moat Cailin (Created by Makanyane)





The Dreafort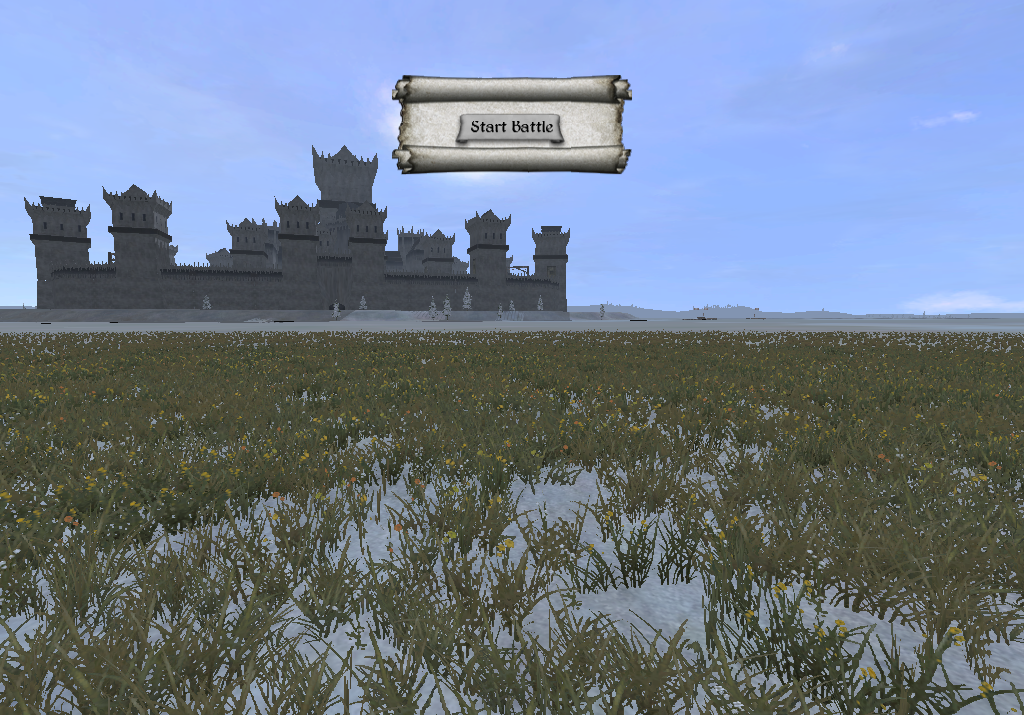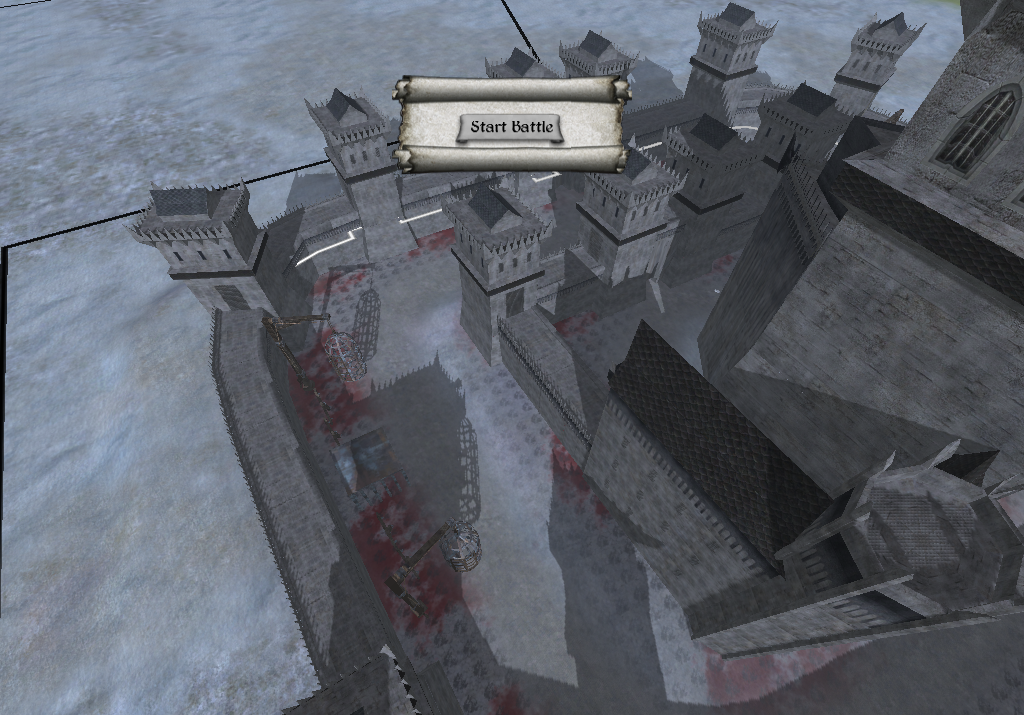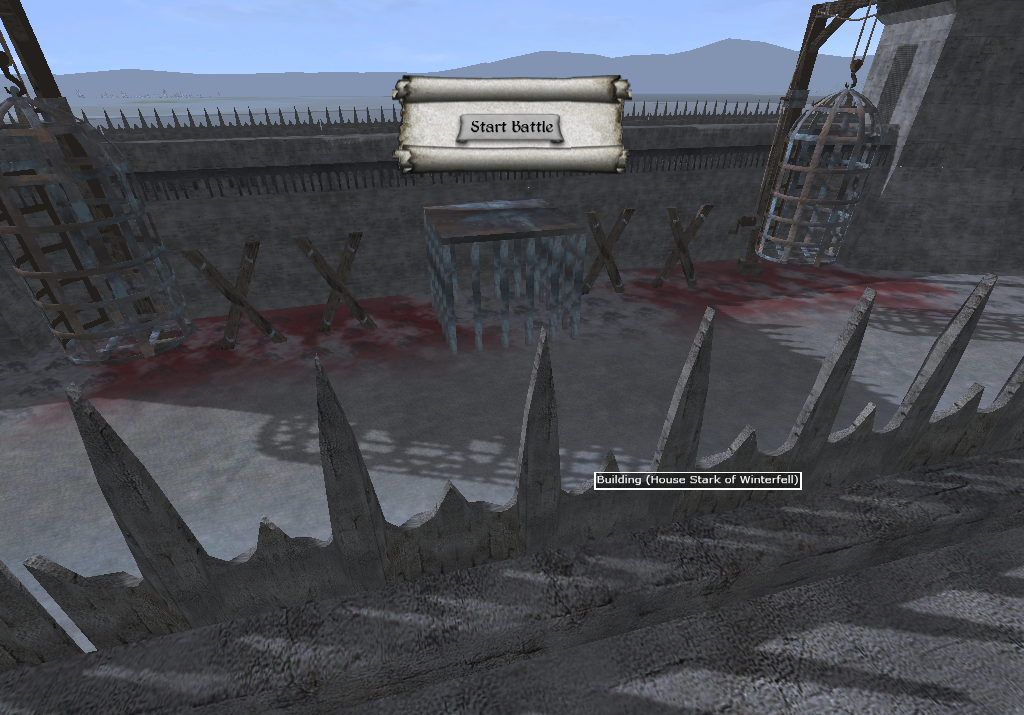 White Harbor..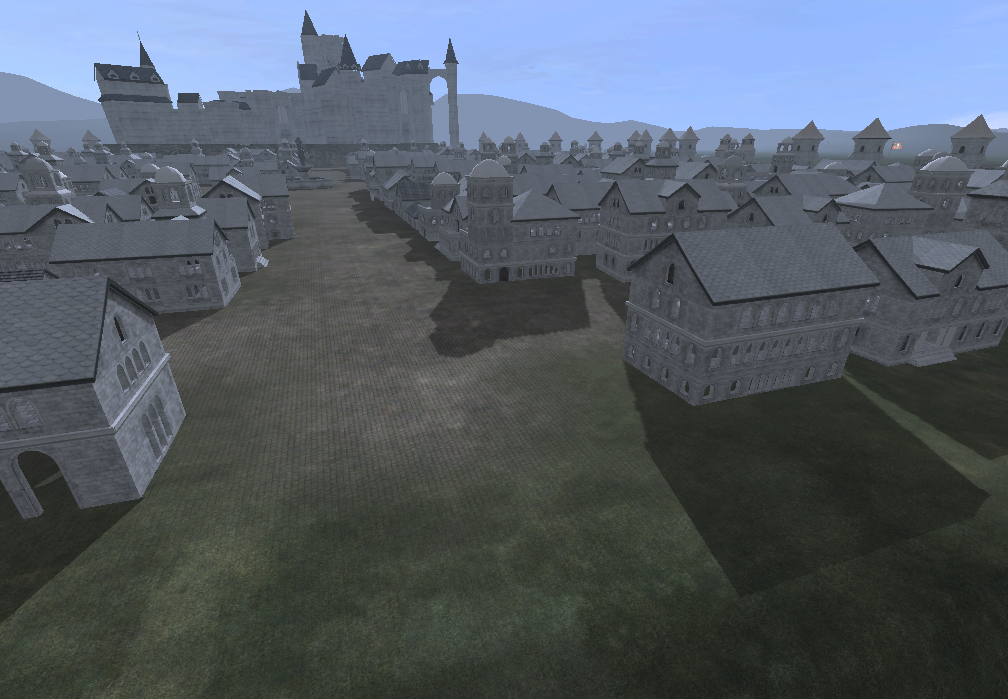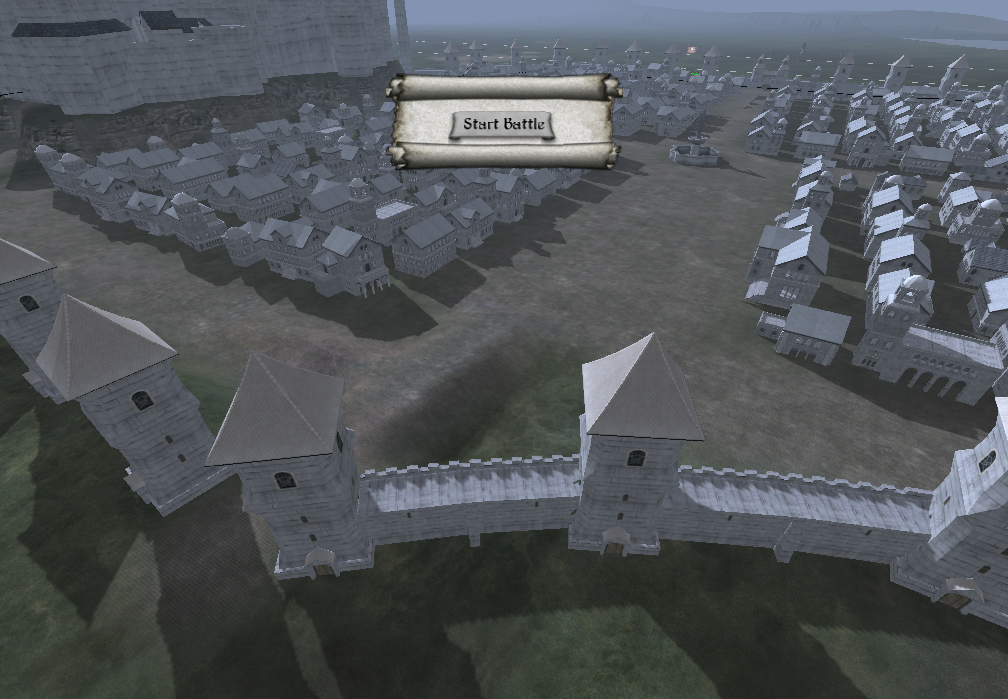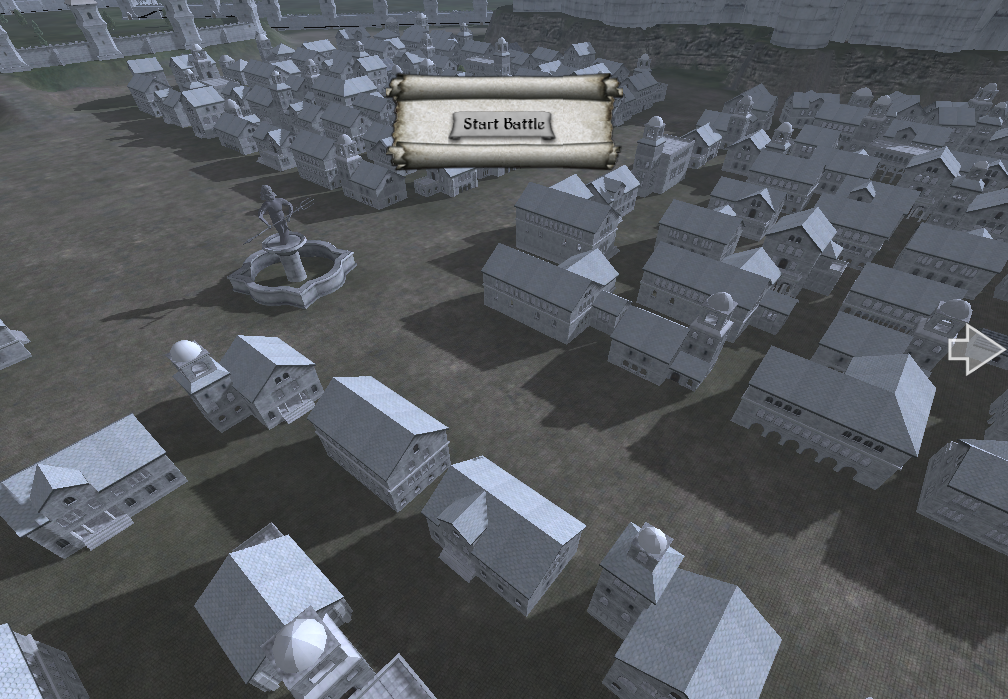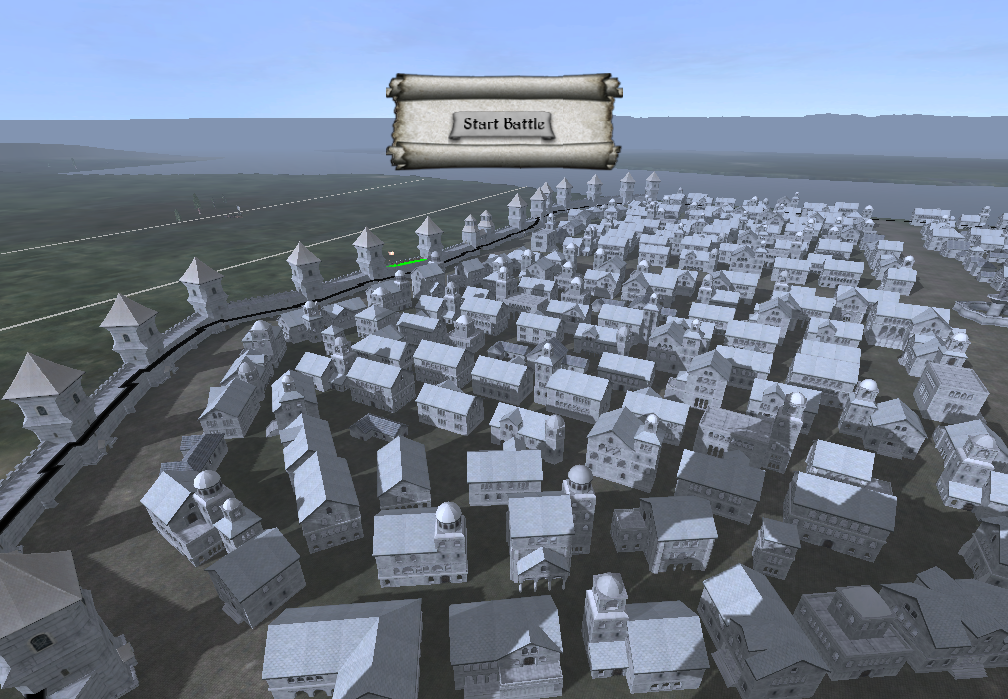 The Twins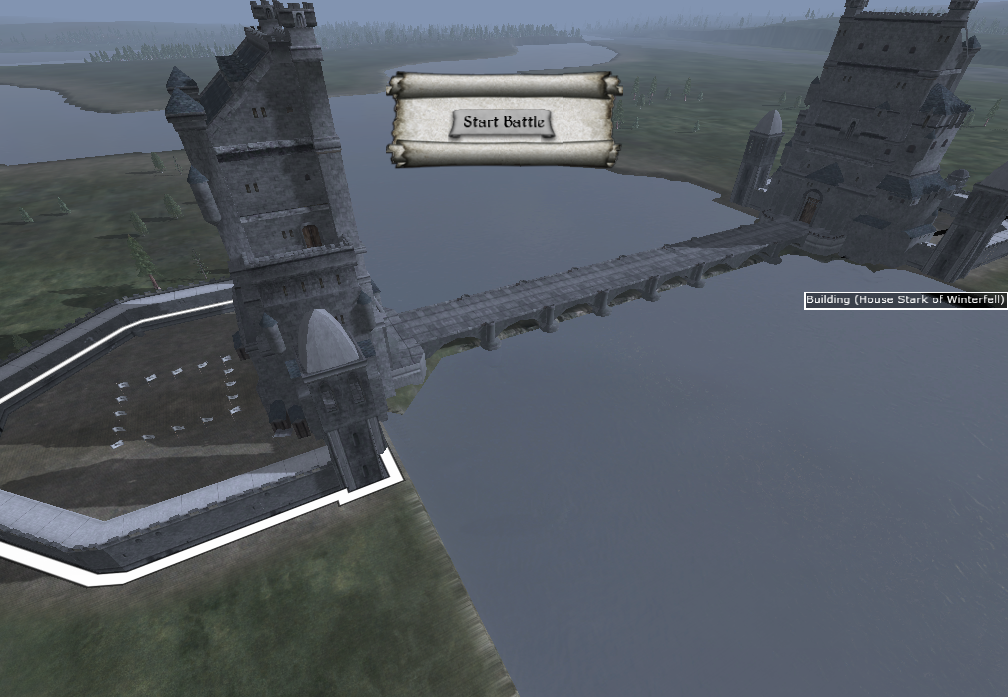 Riverrun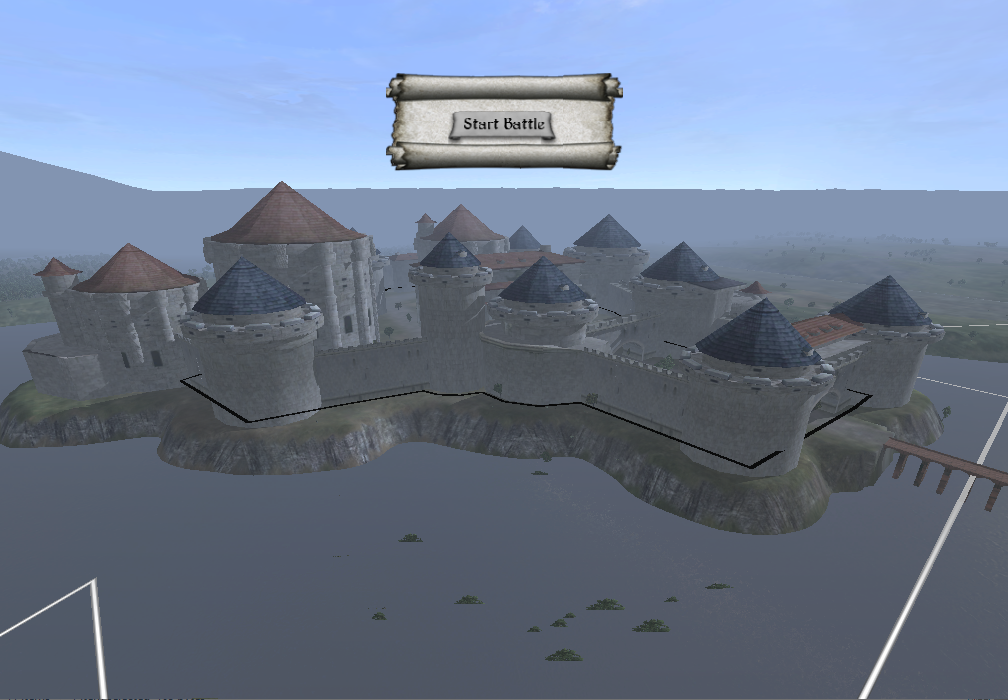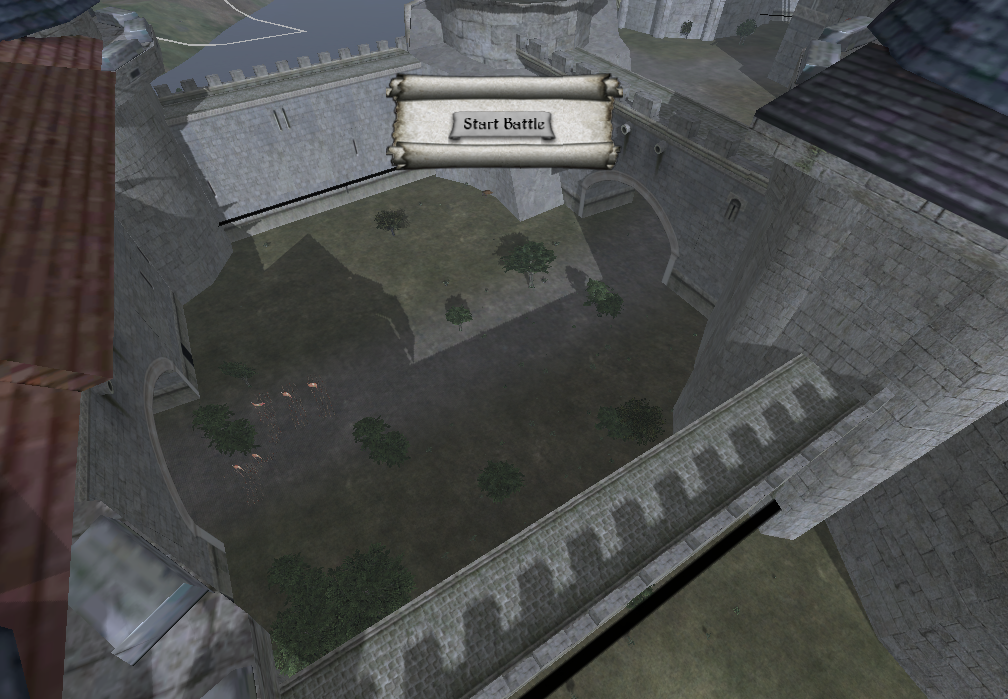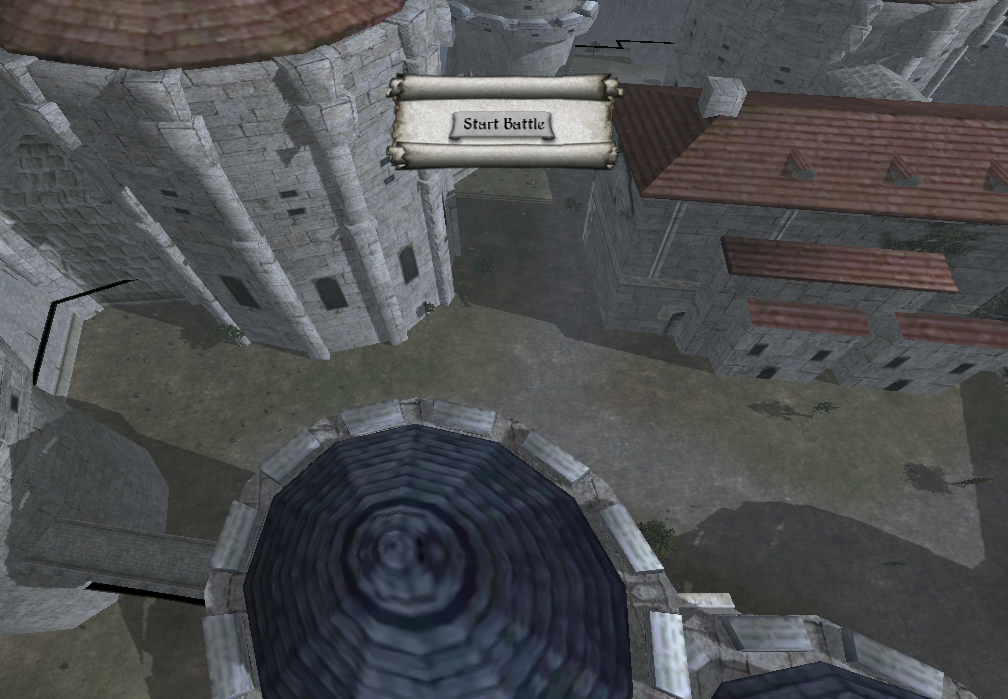 Acorn Hall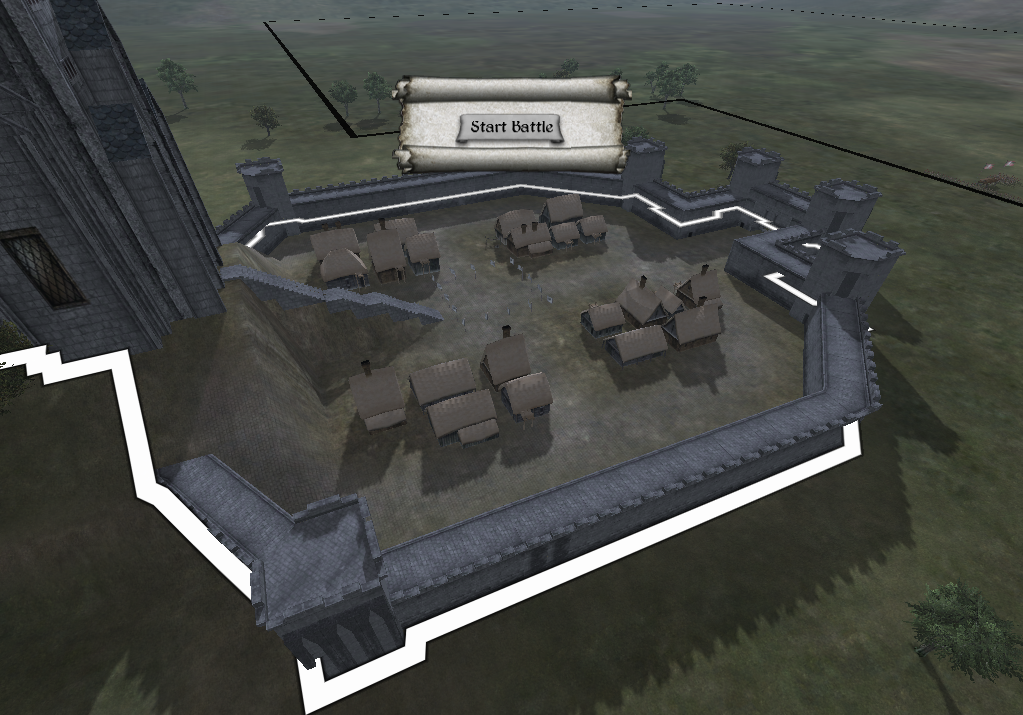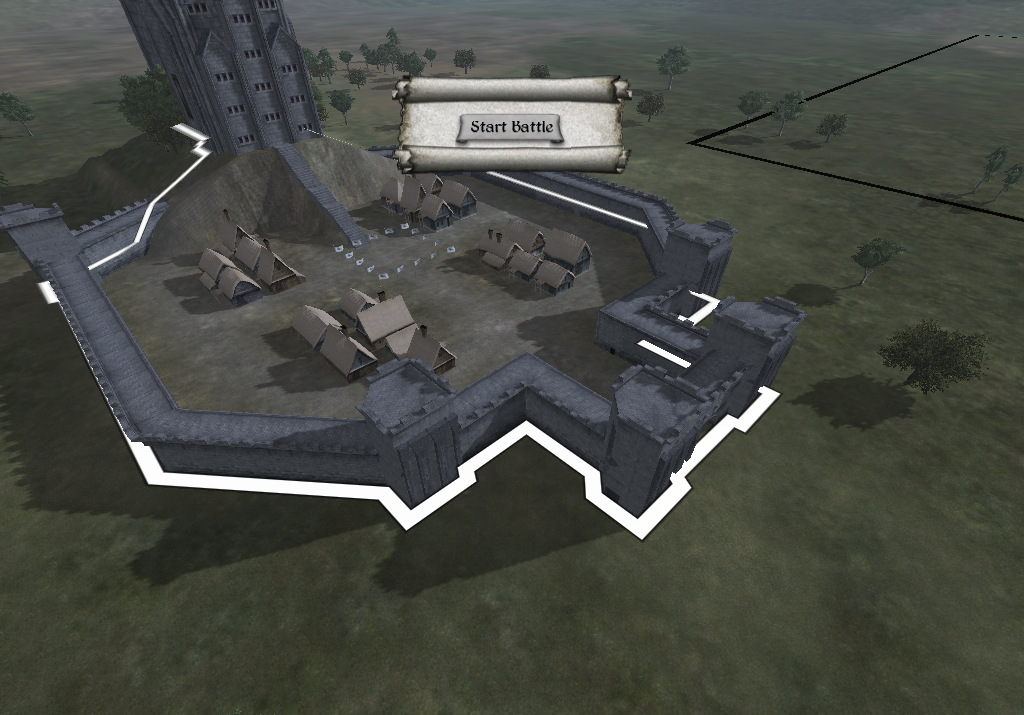 Harrenhall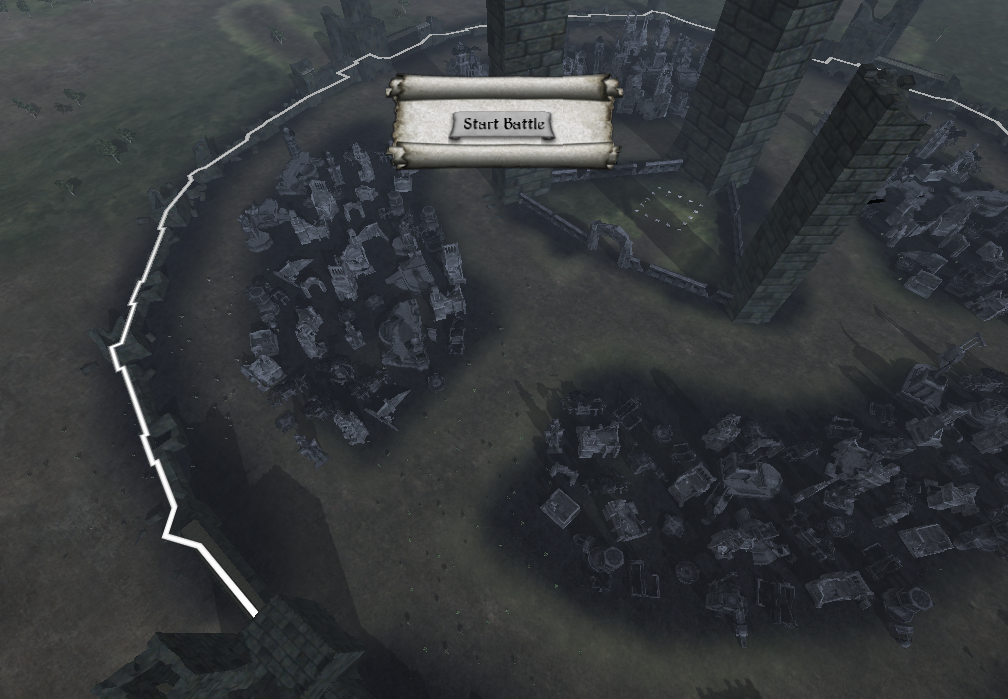 The Bloody Gate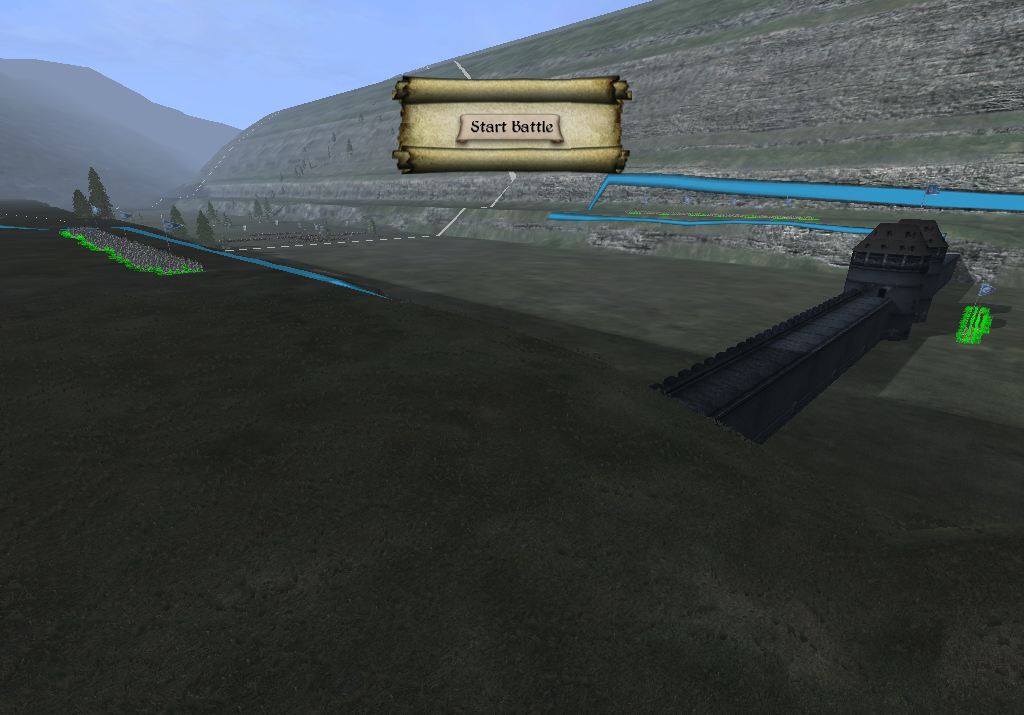 Gates of the Moon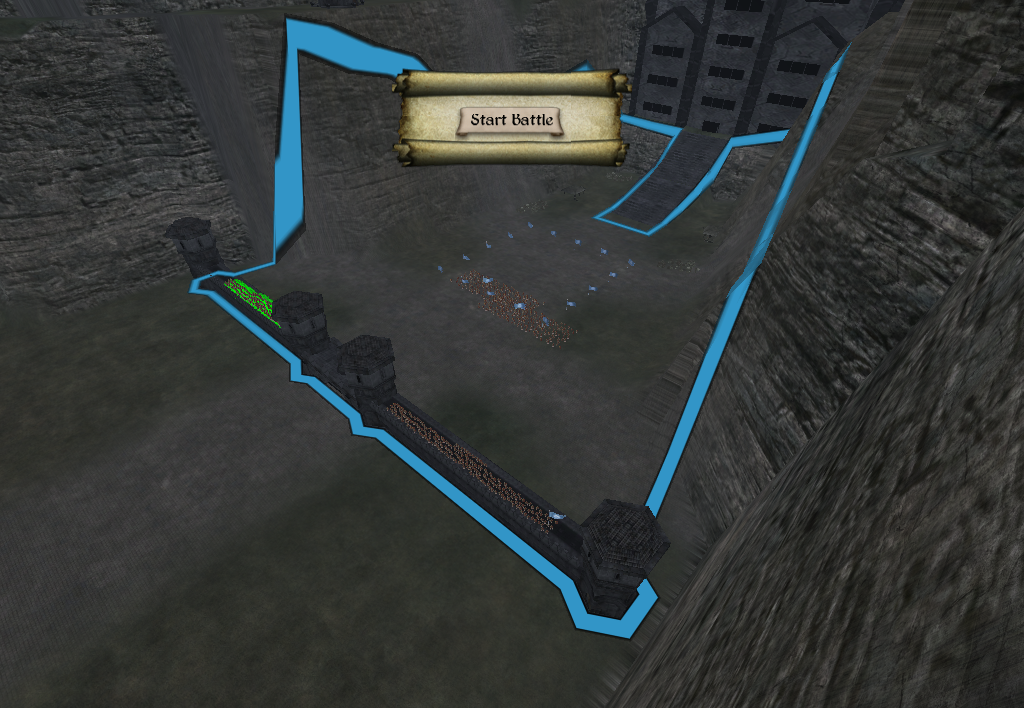 Longbowhall battle map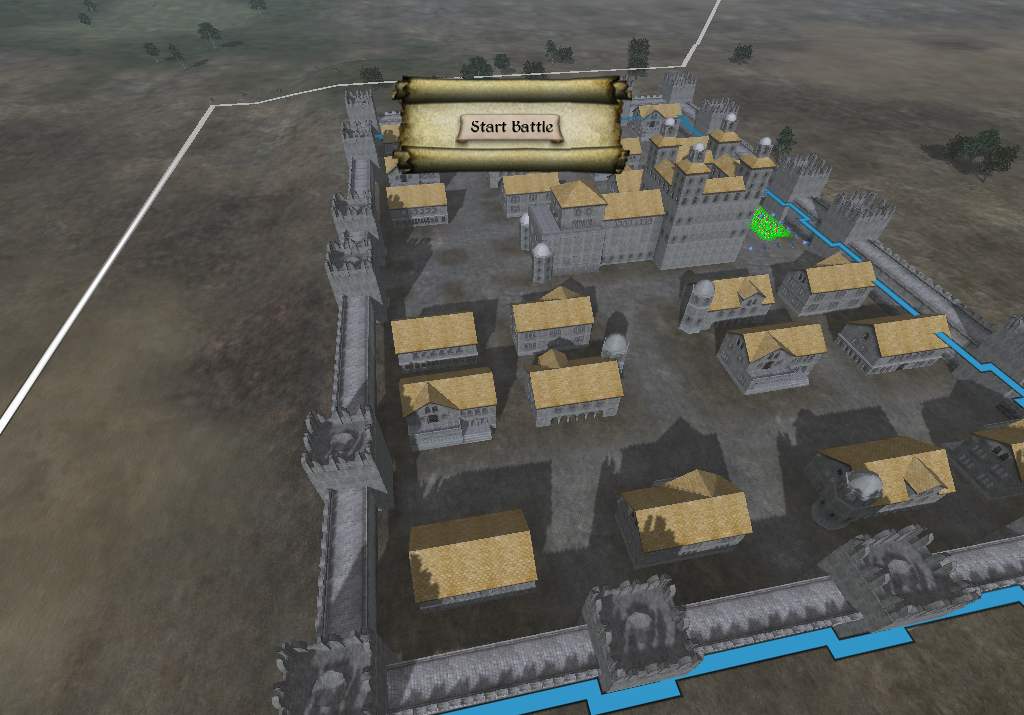 Dragonstone battle map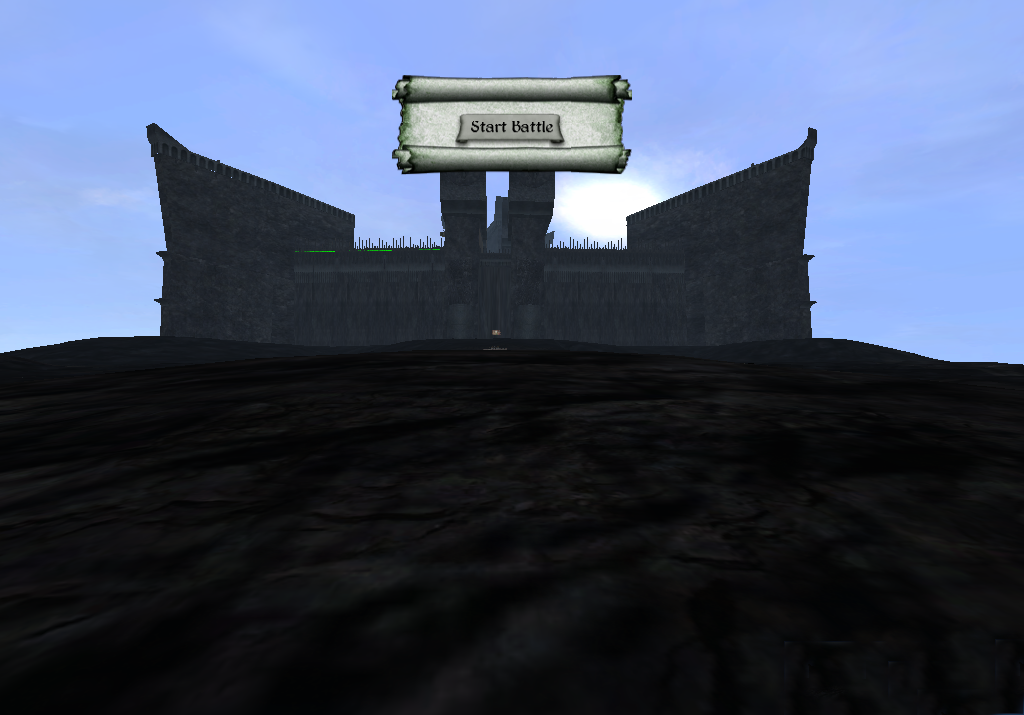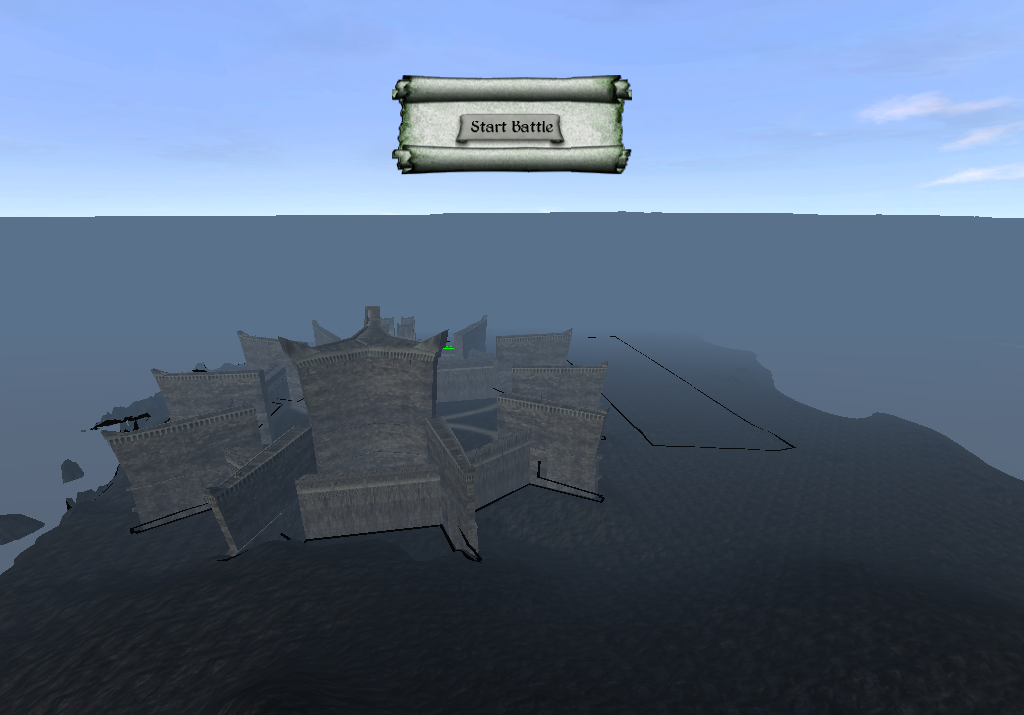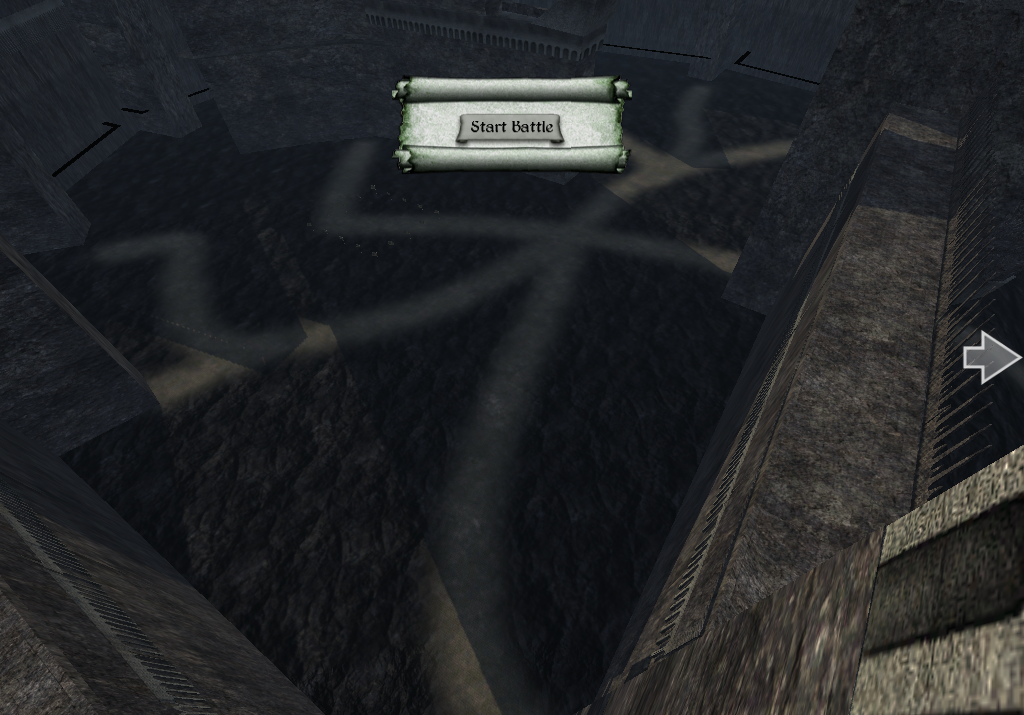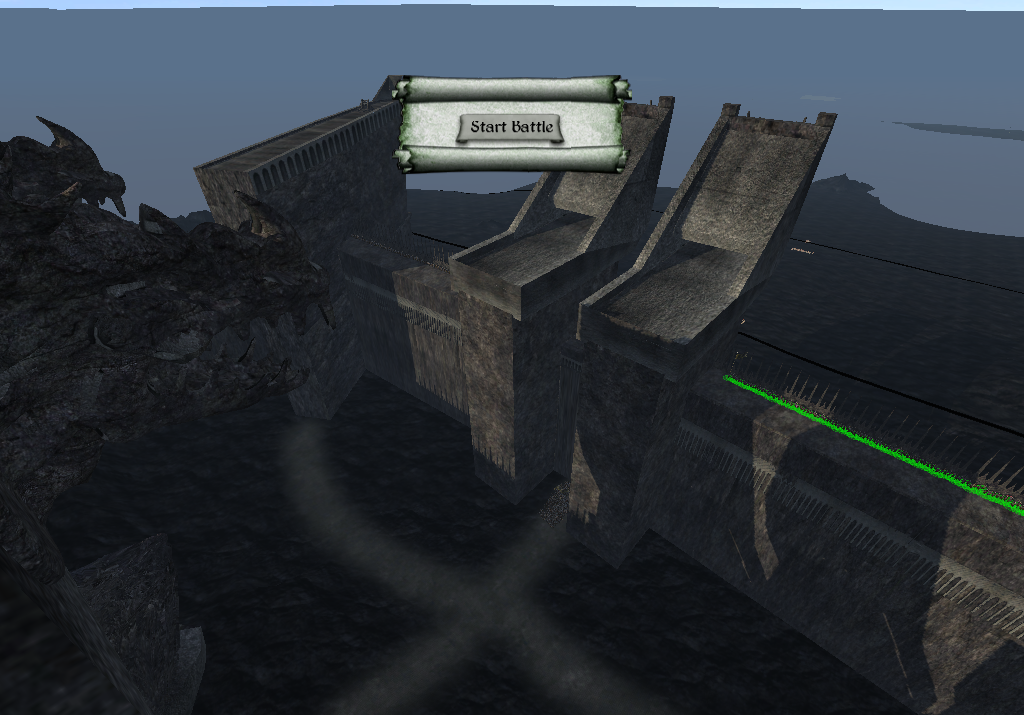 Sharp Point battle map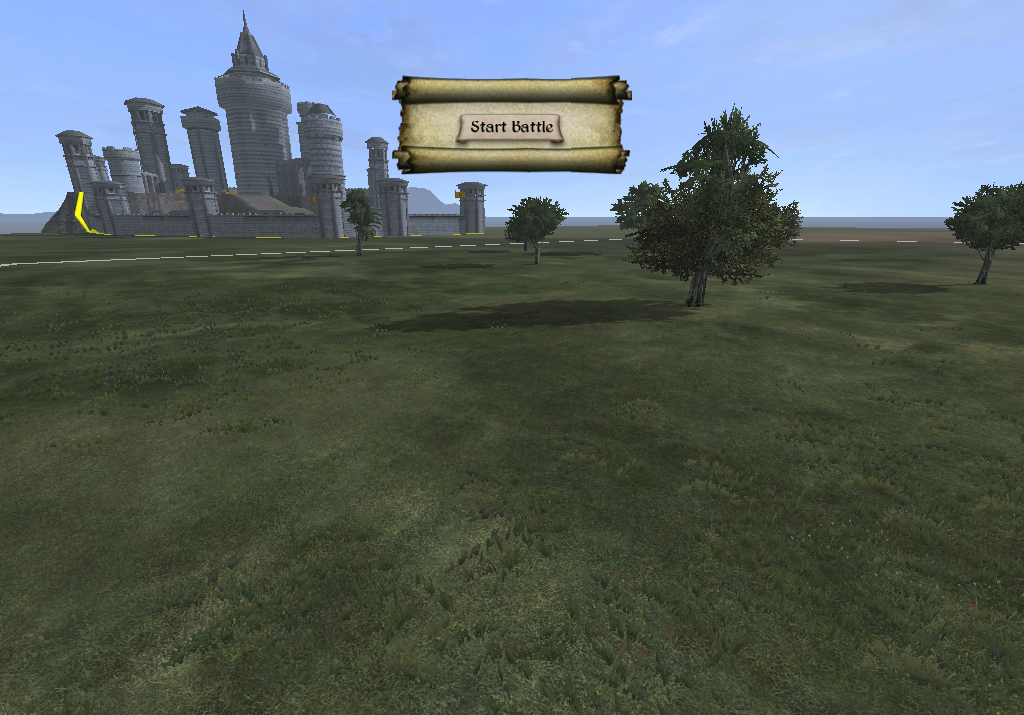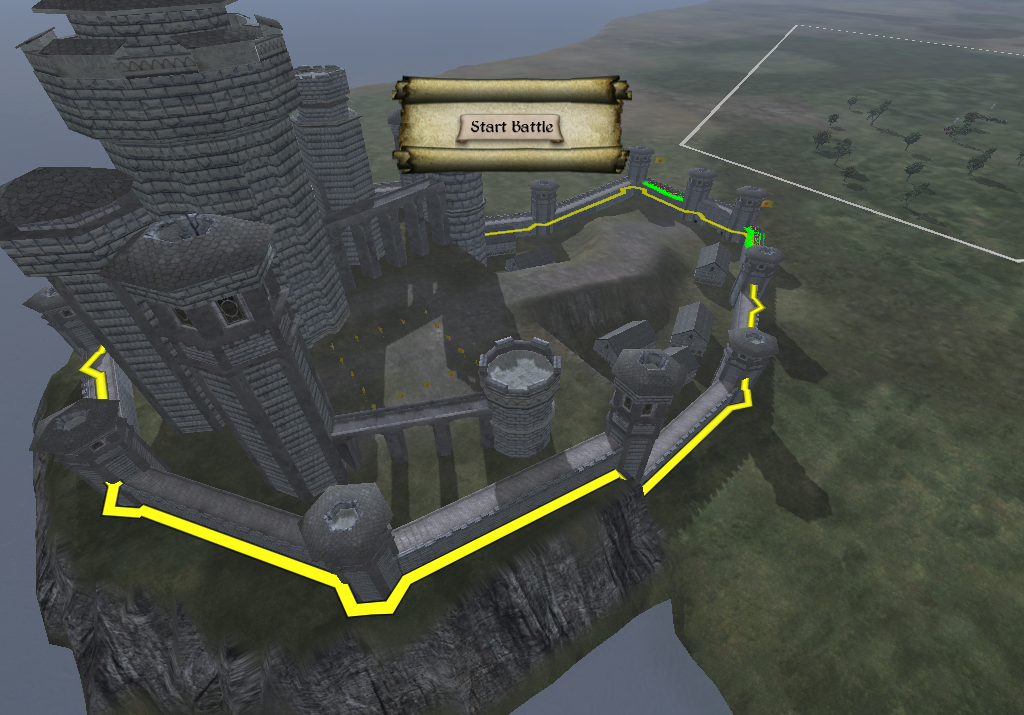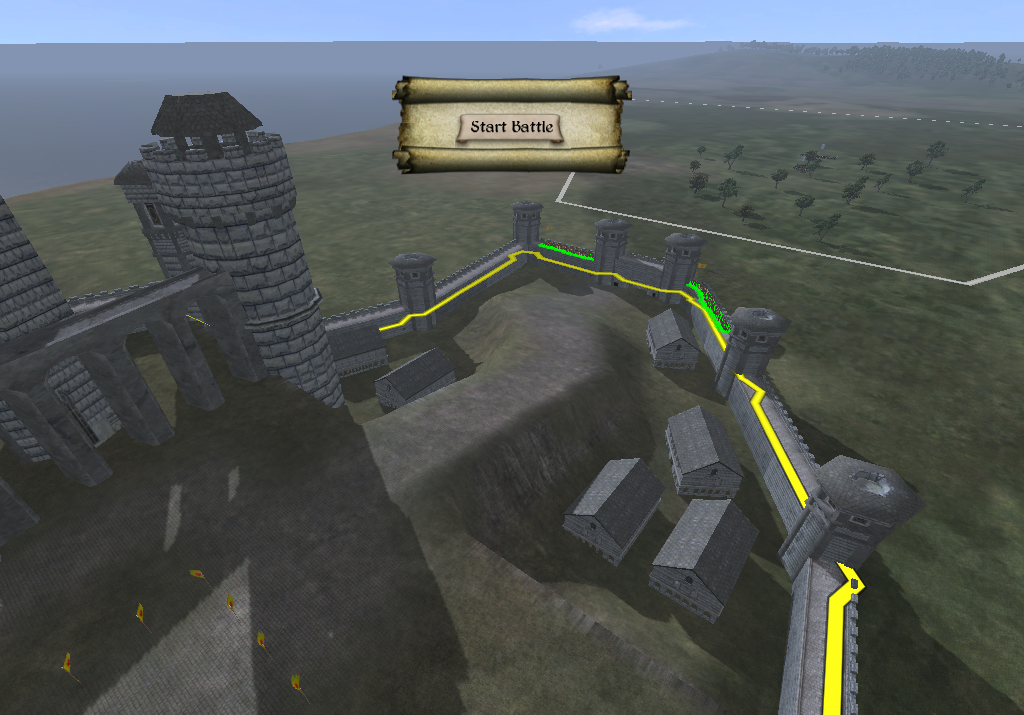 Duskendale battle map..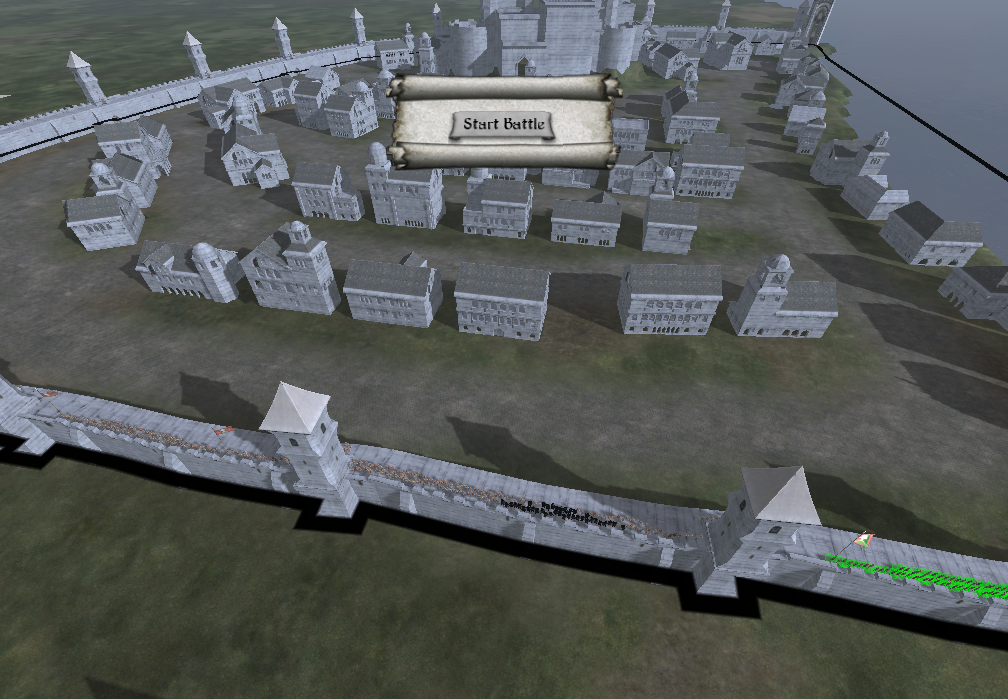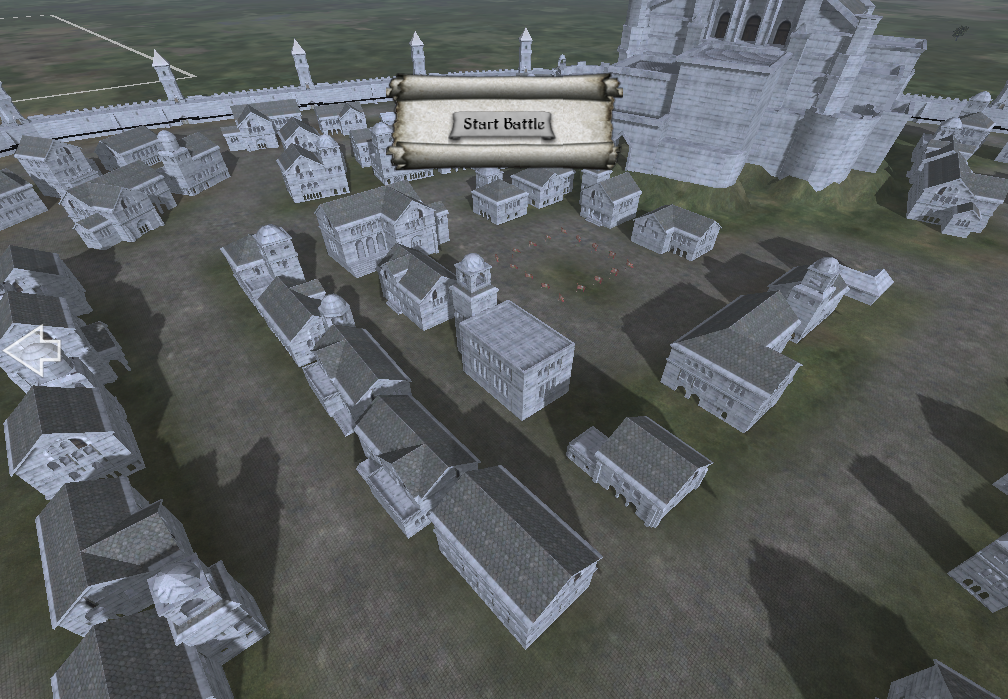 Storms End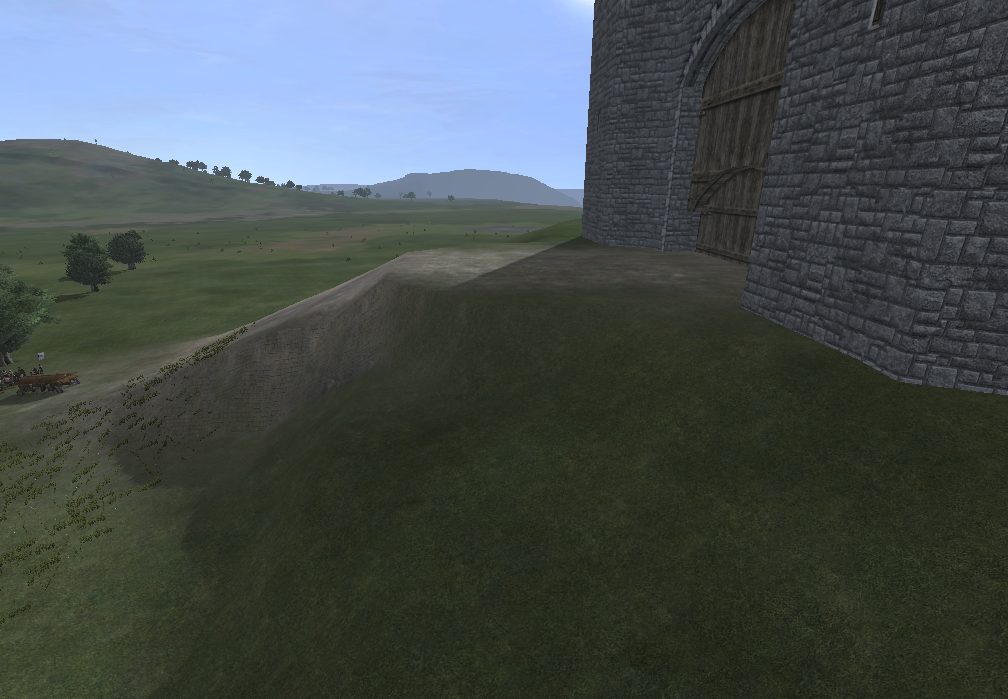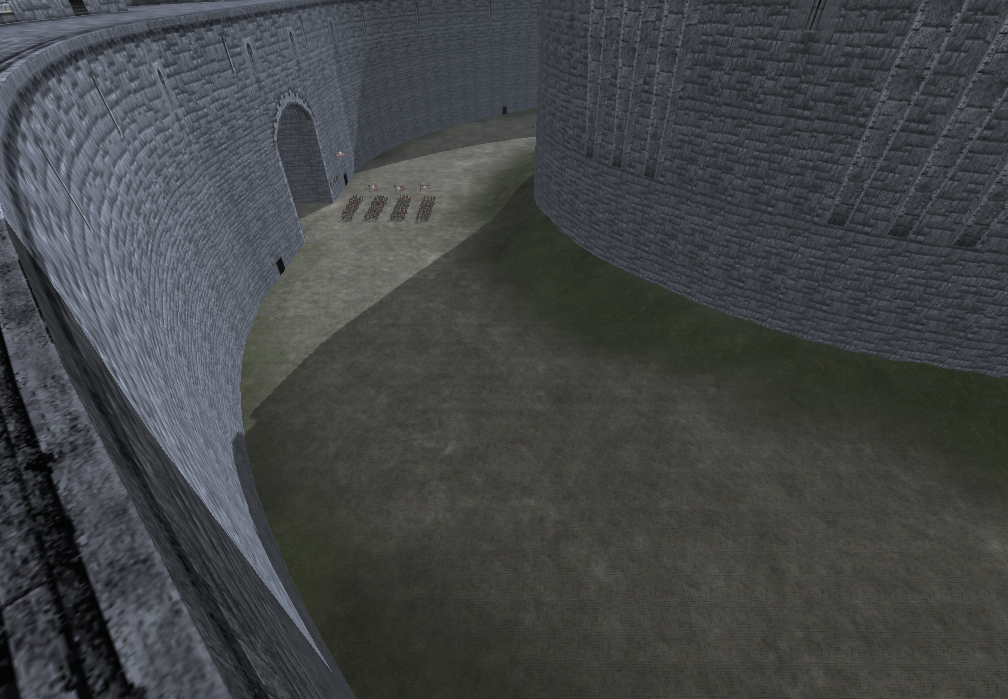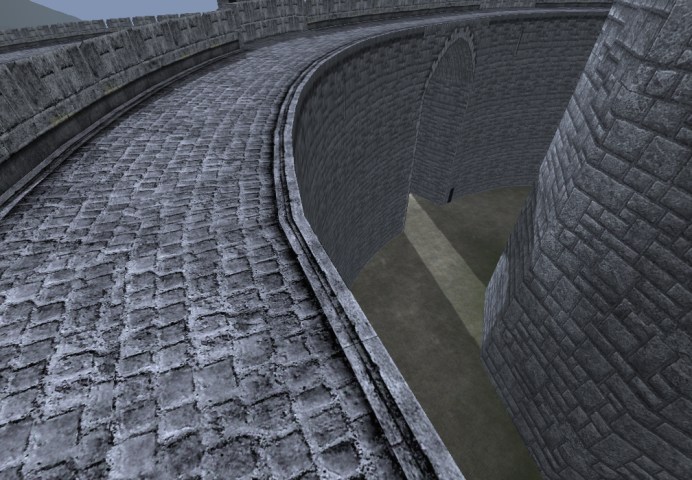 Highgarden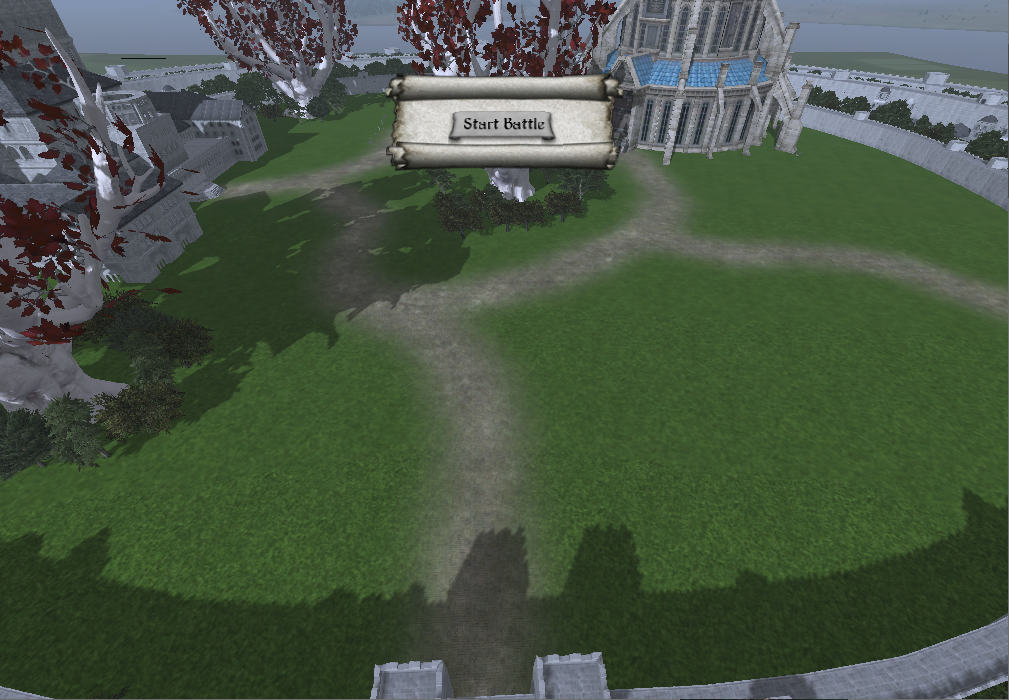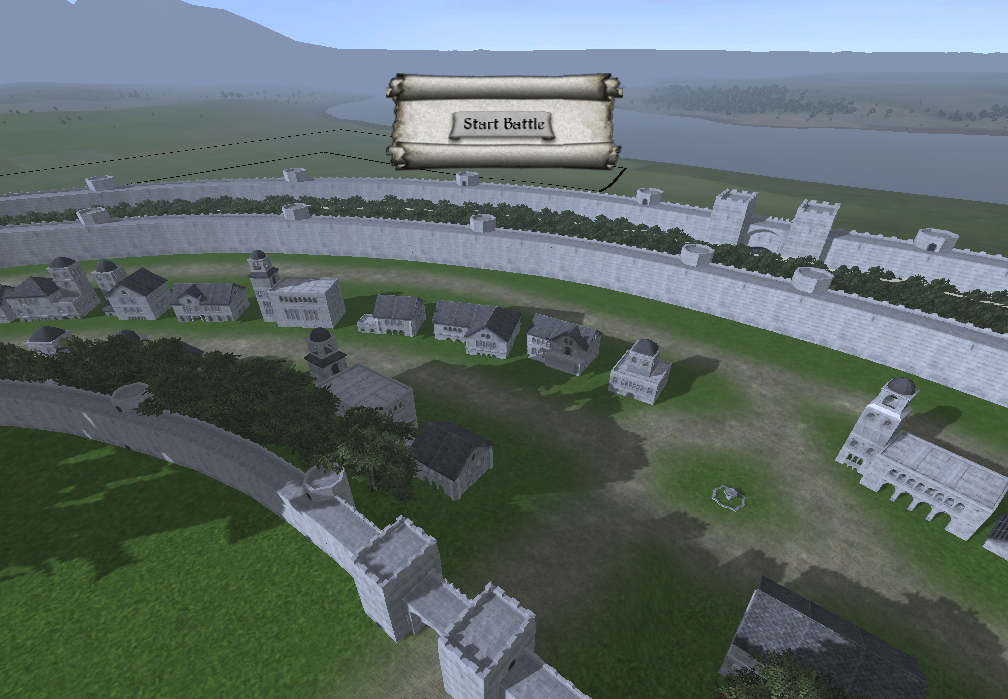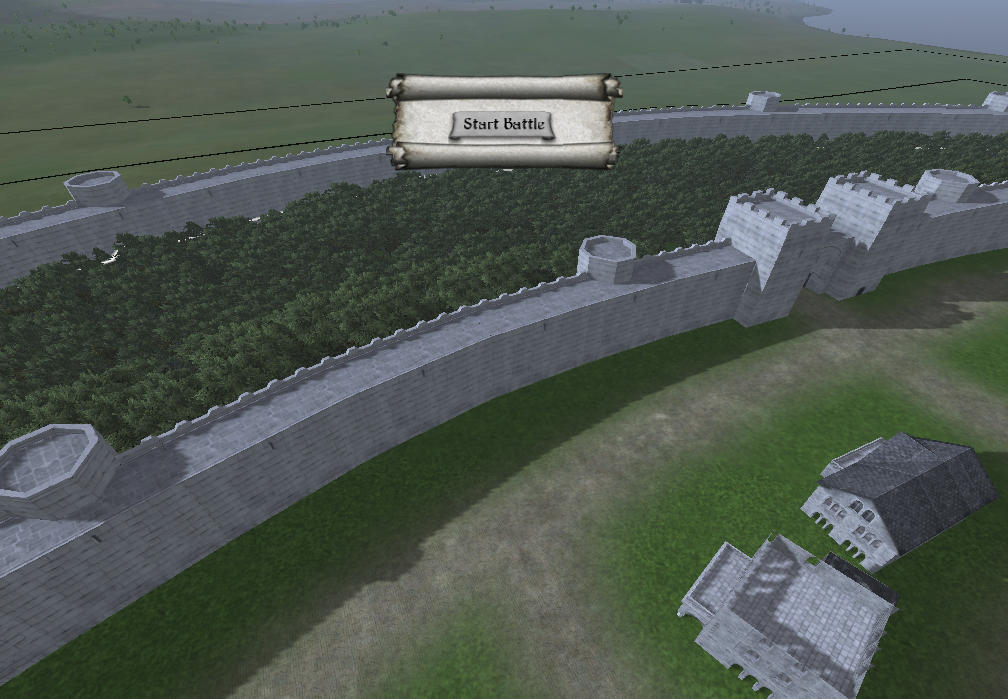 Oldtown..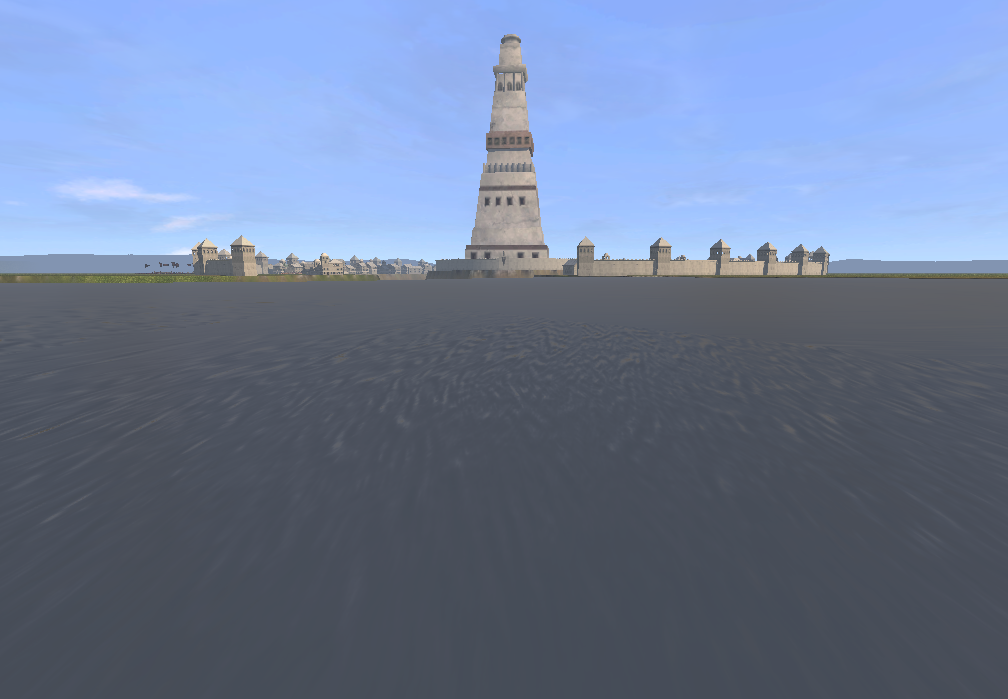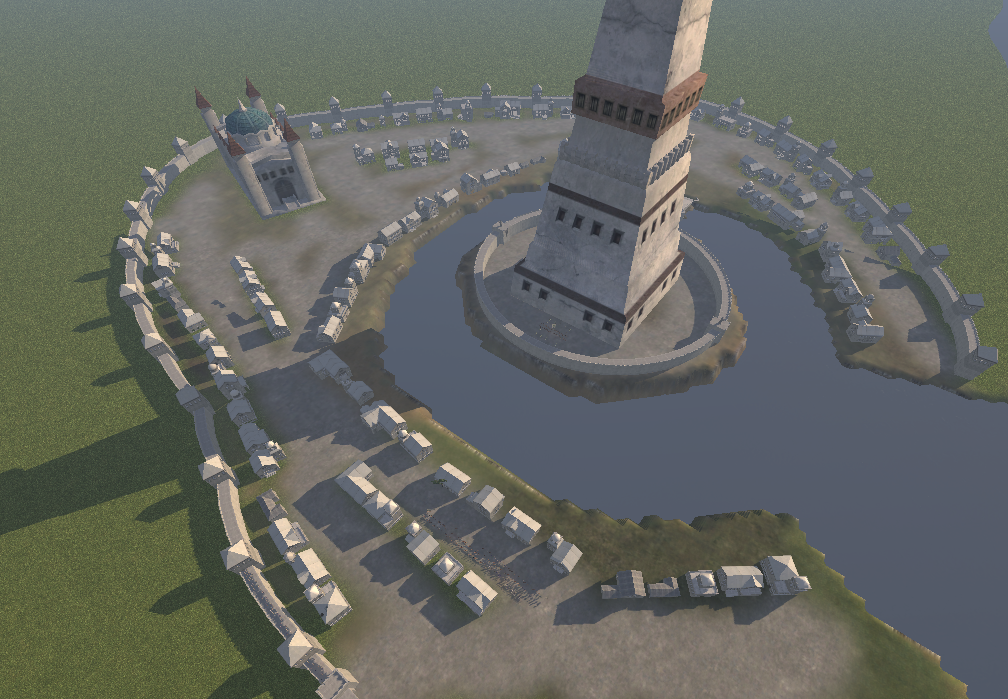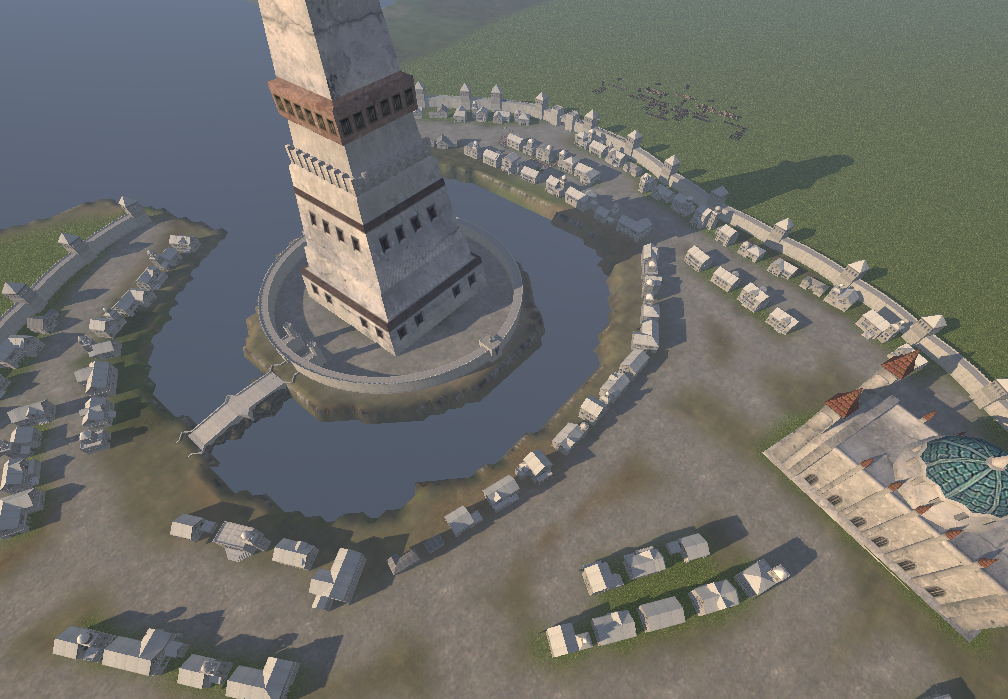 The Arbor..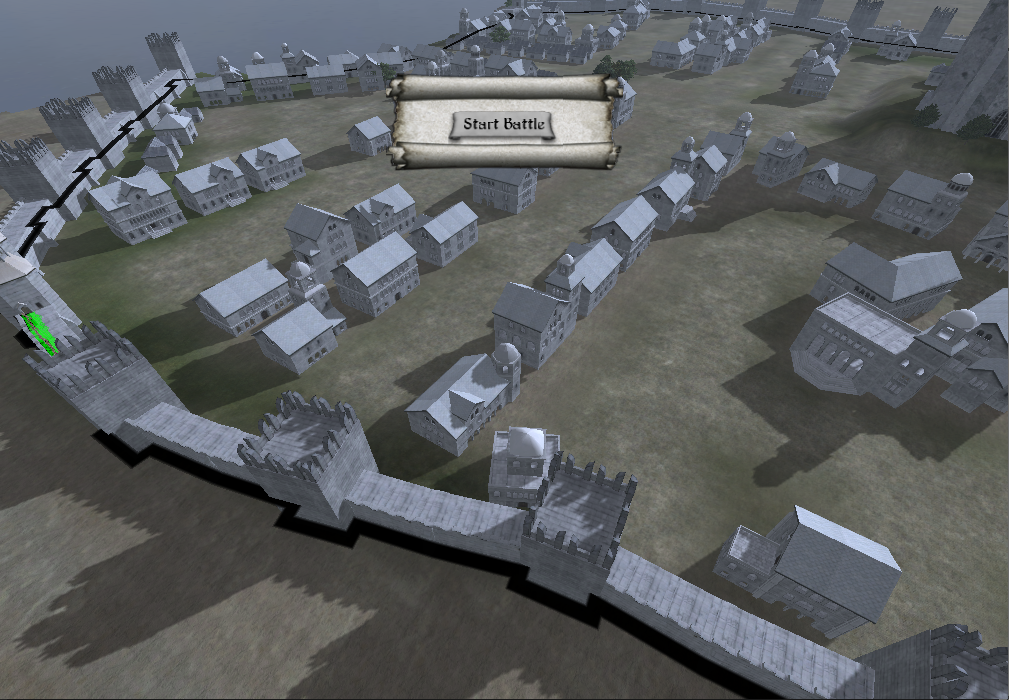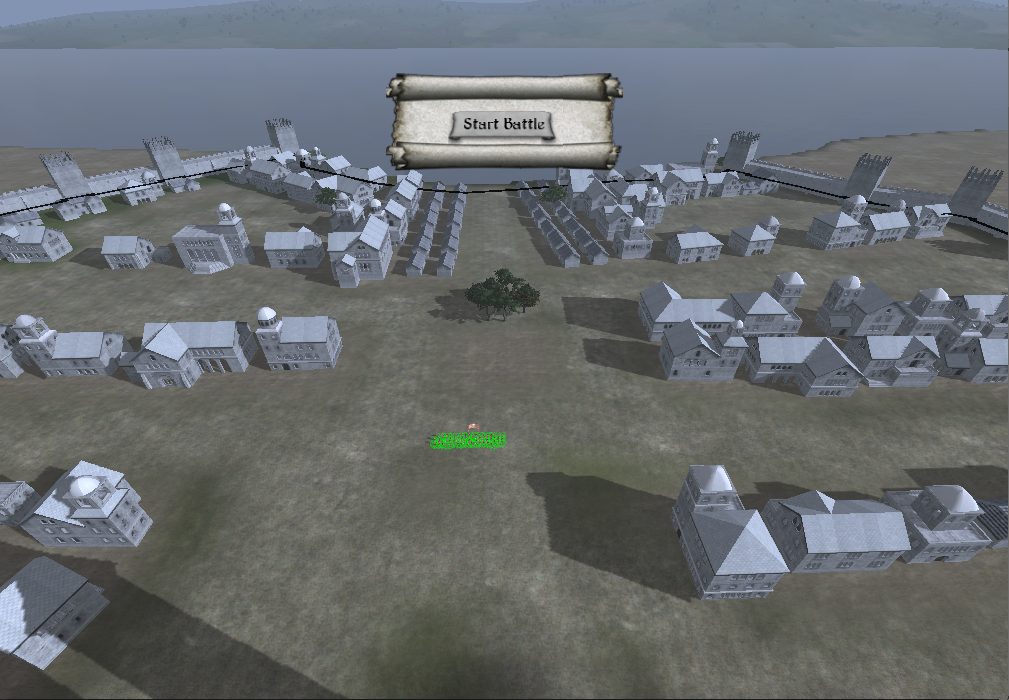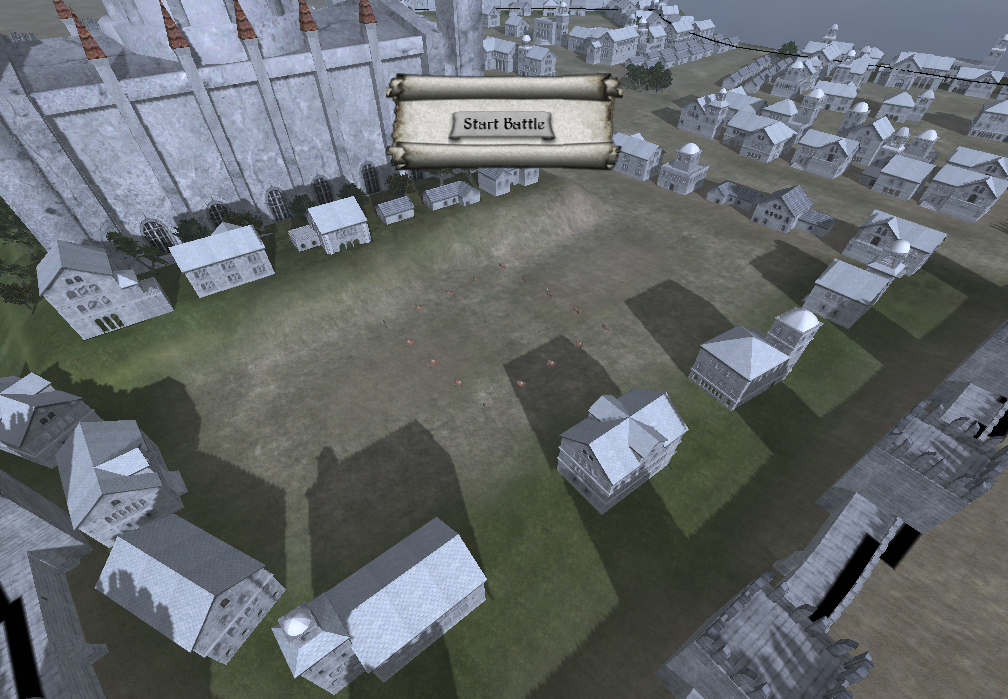 Goldengrove..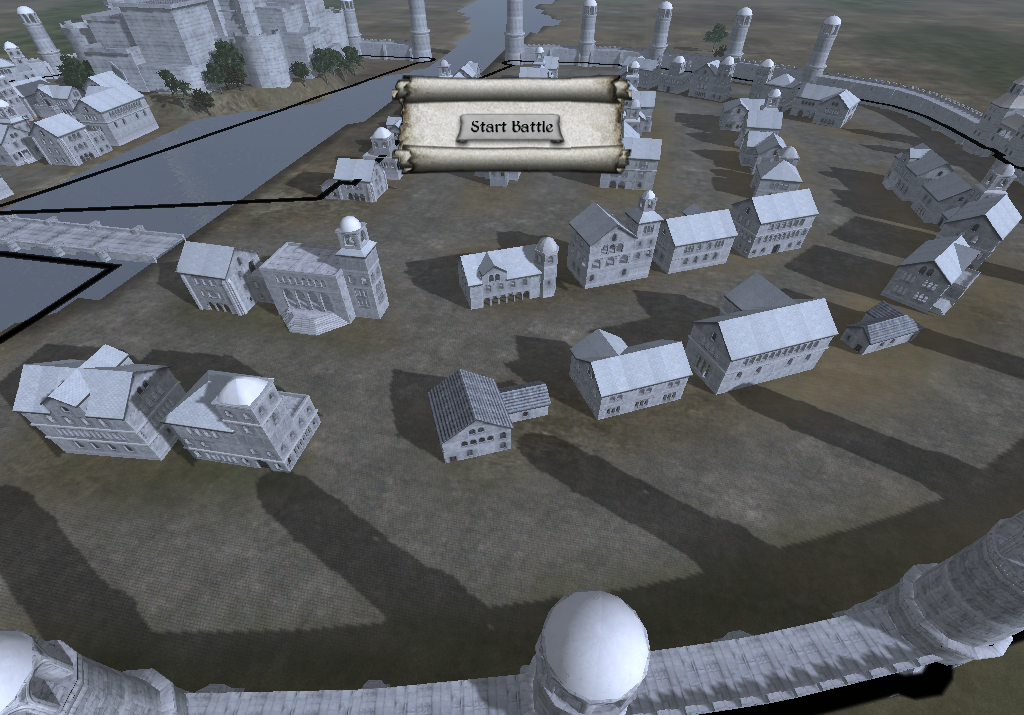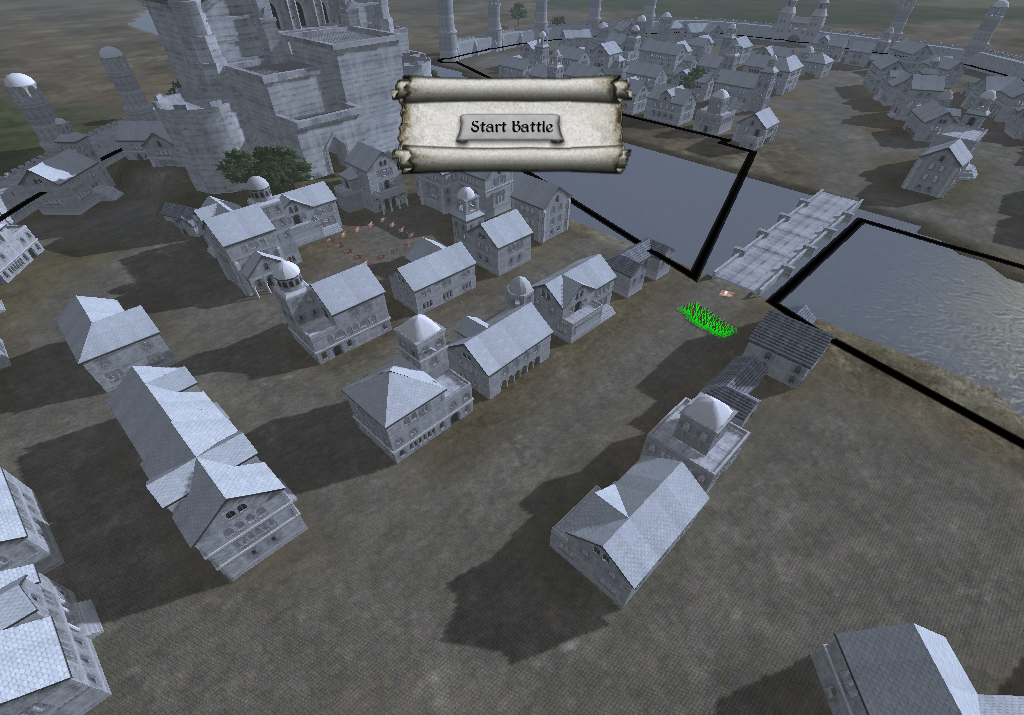 Yronwood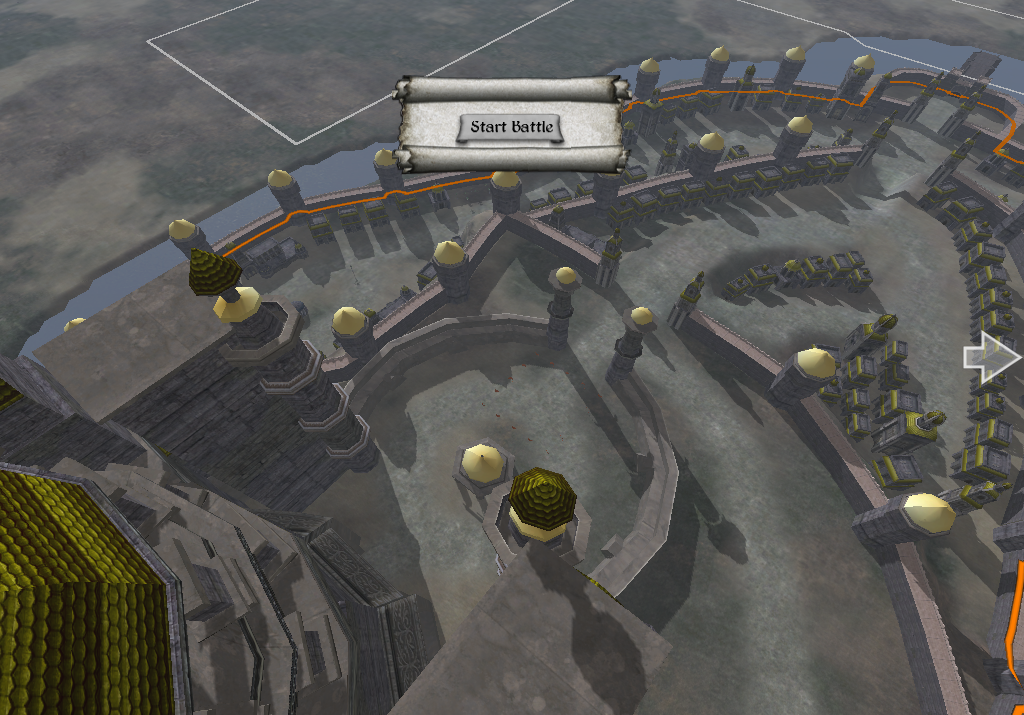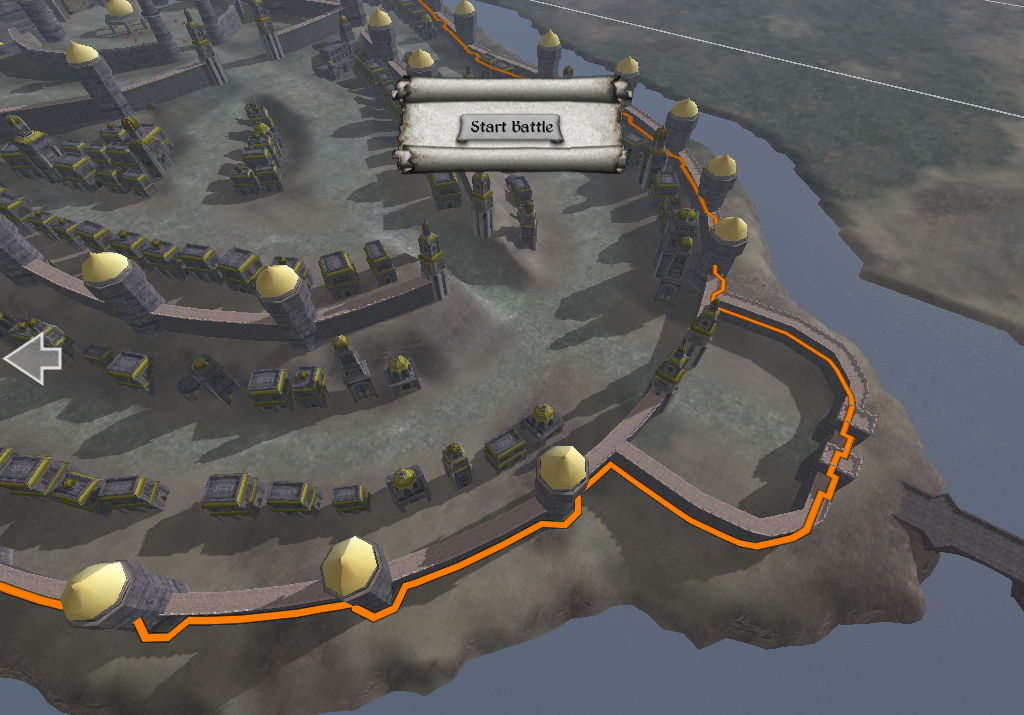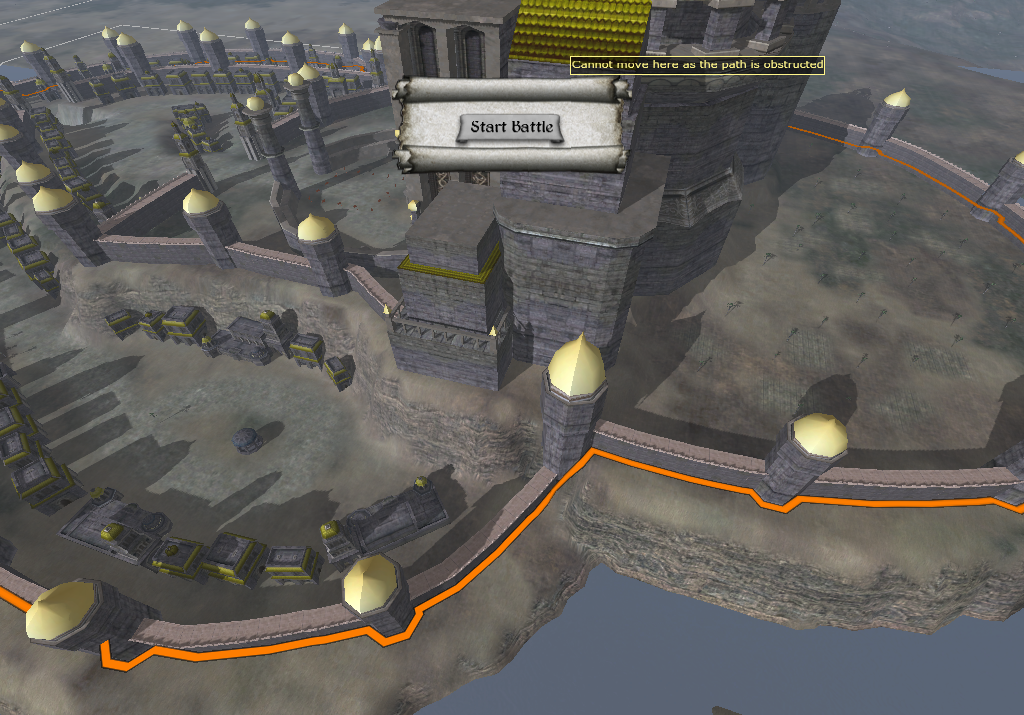 Starfall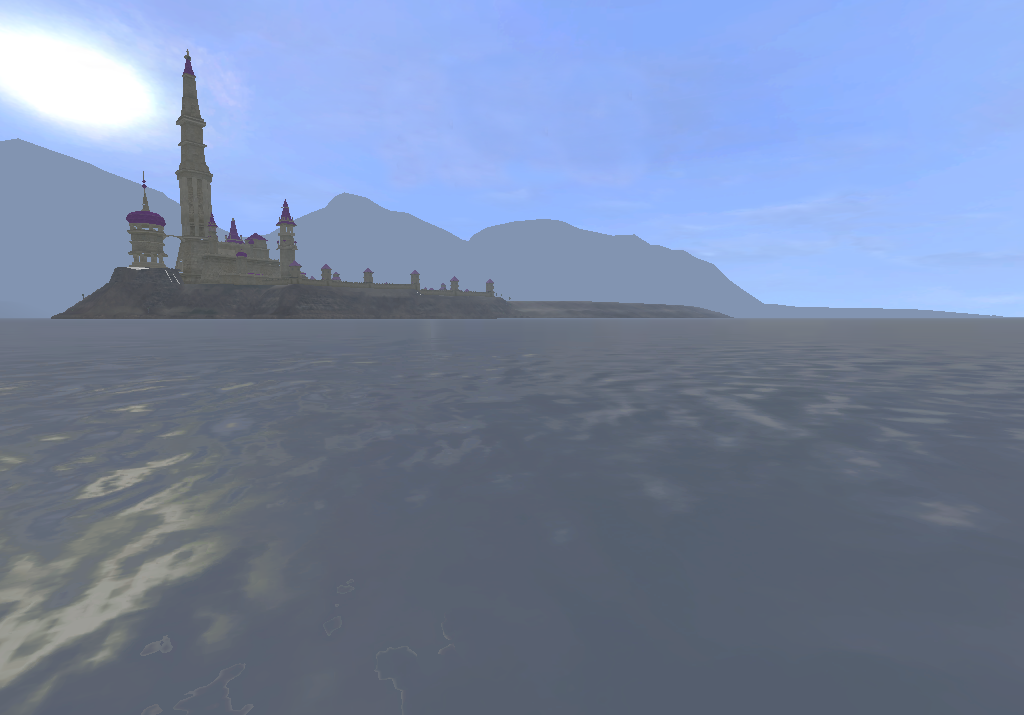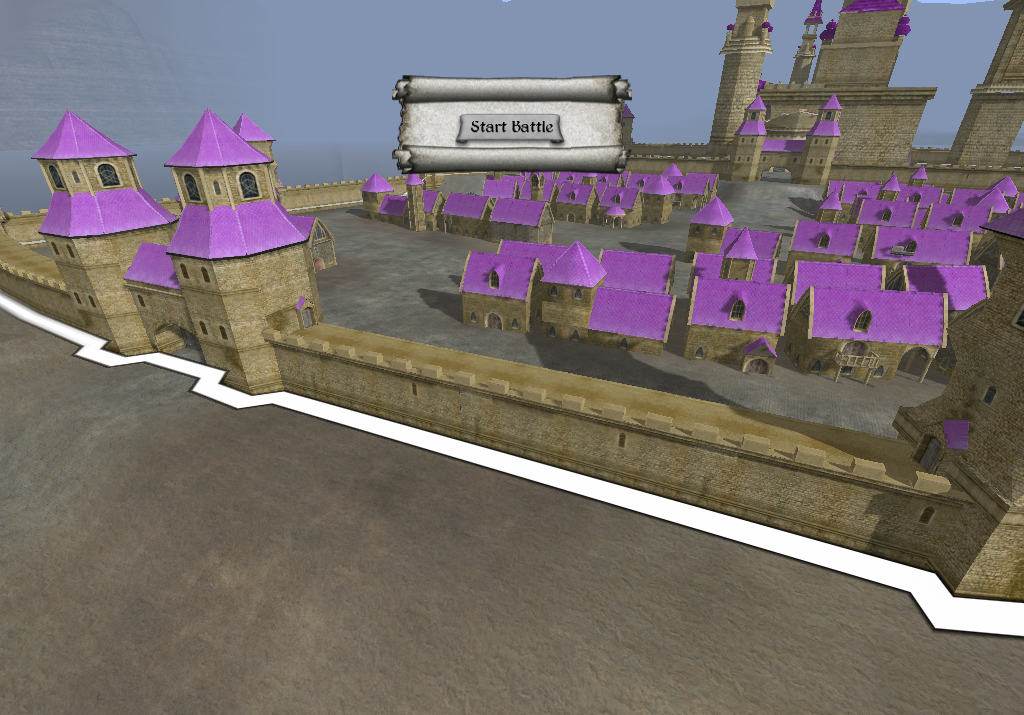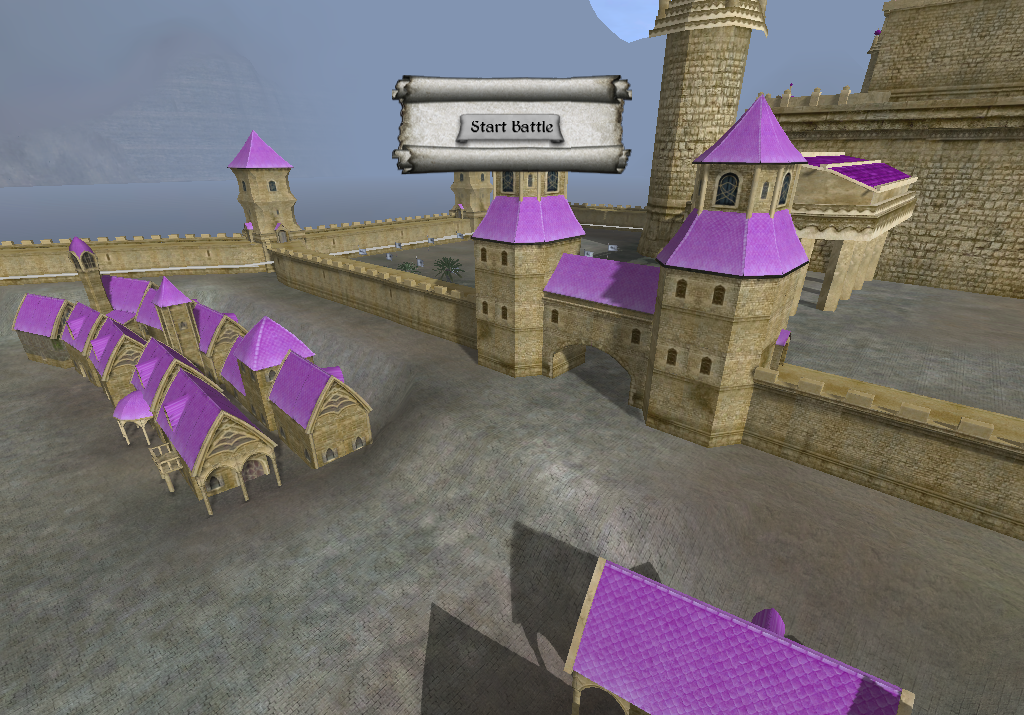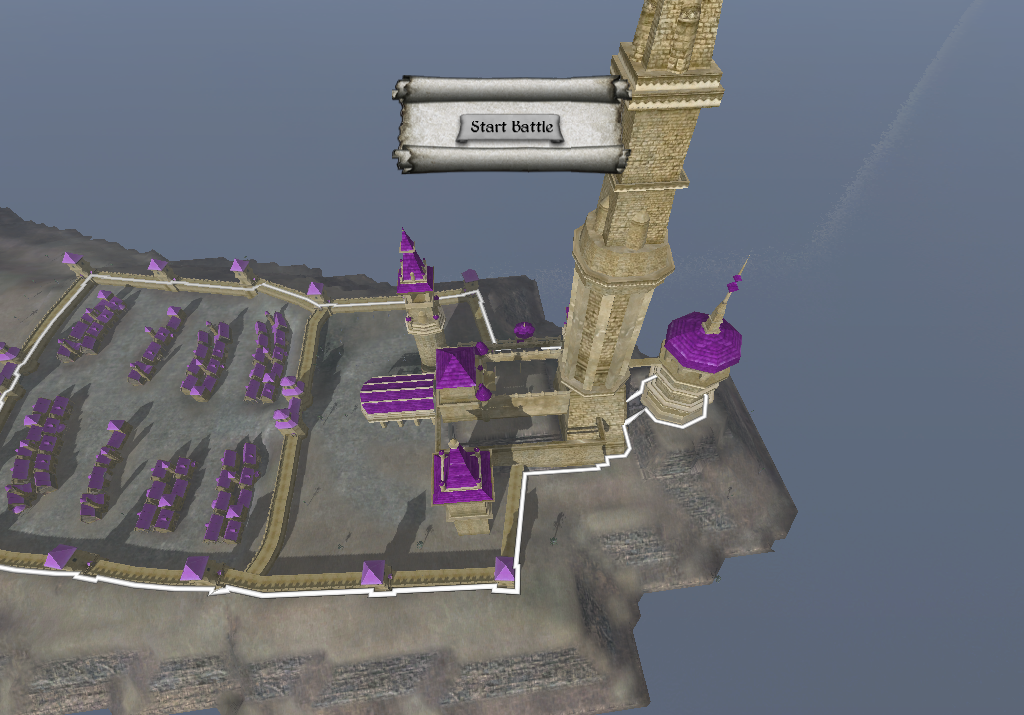 Casterly Rock (credits to Arkay and DAC, I just rextured the models and added lion statues)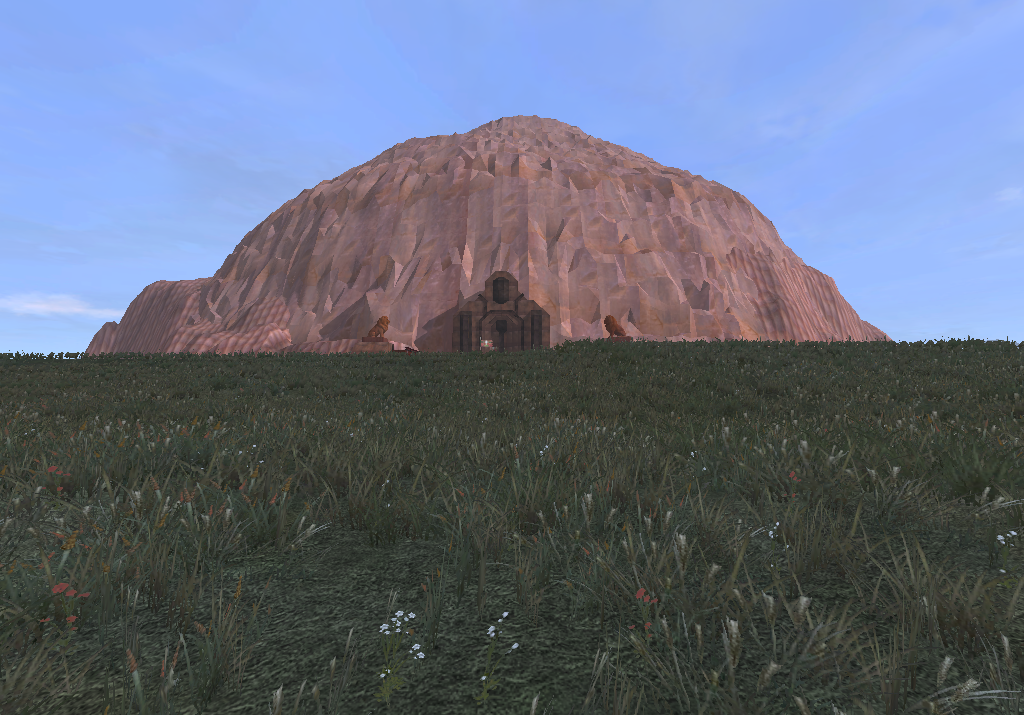 Dragons

Balerion 'The Black Dread'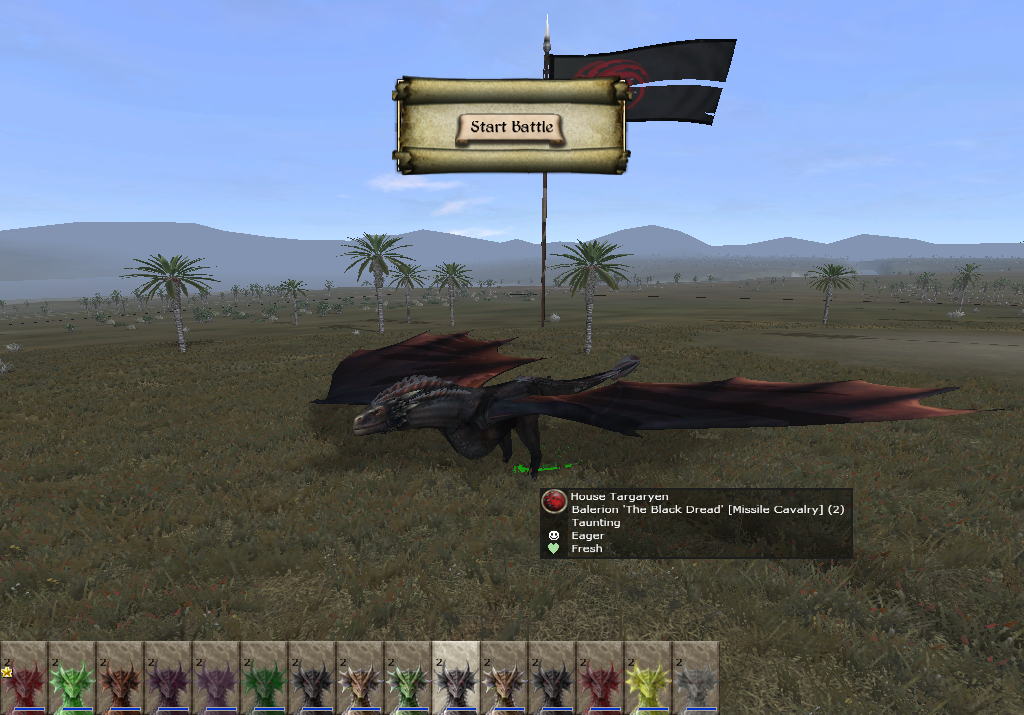 Meraxes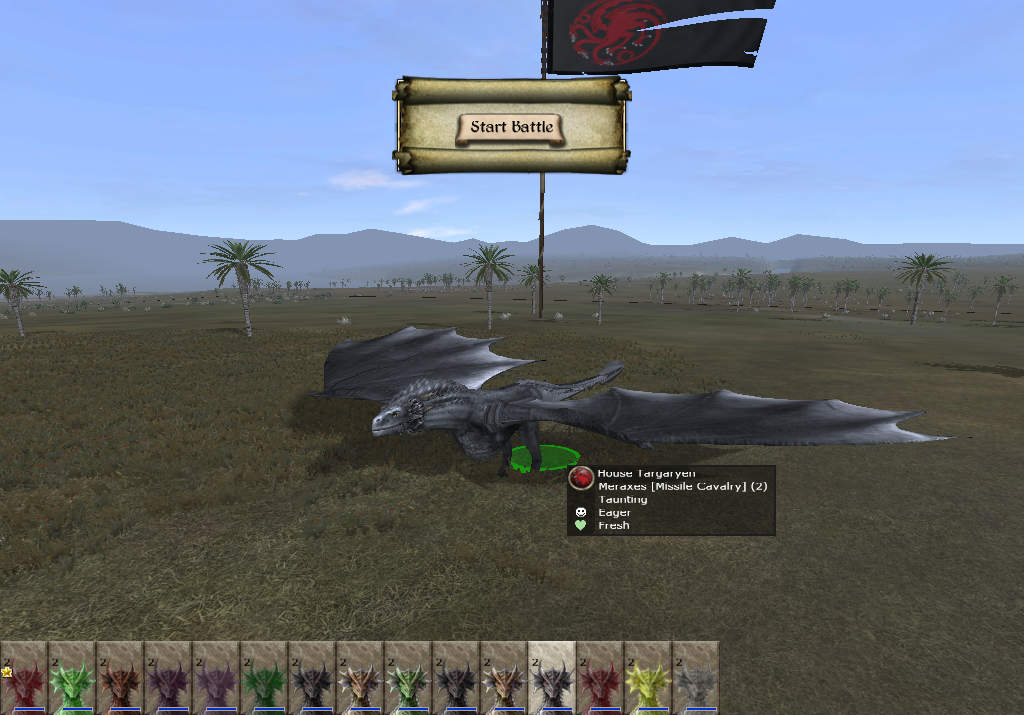 Vhaegar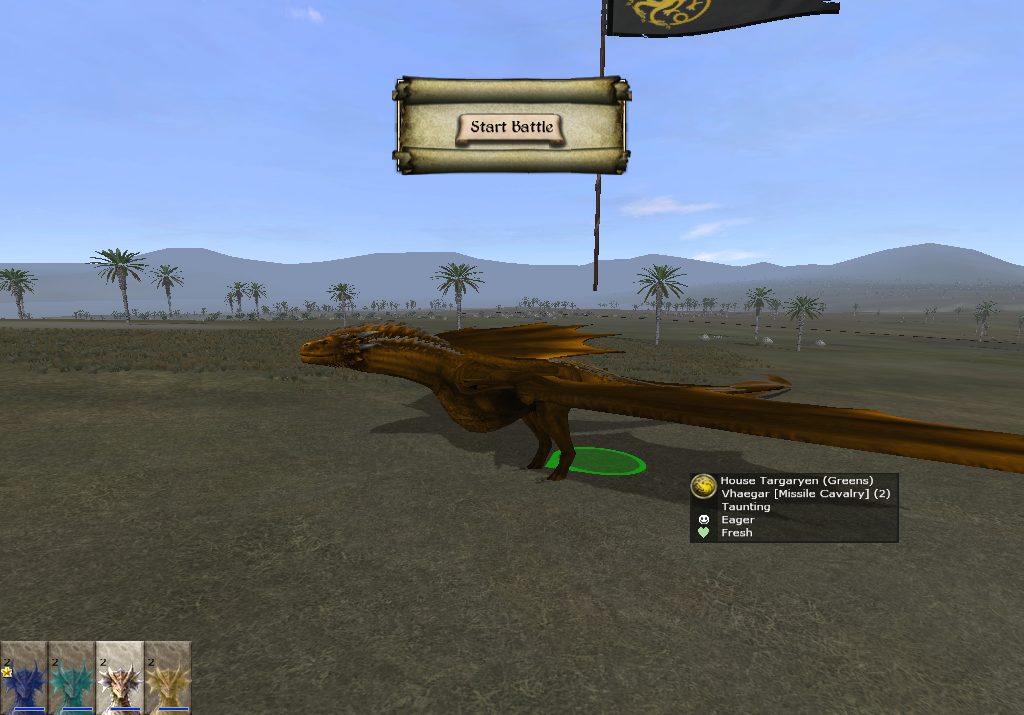 Caraxes 'The Blood Wyrm'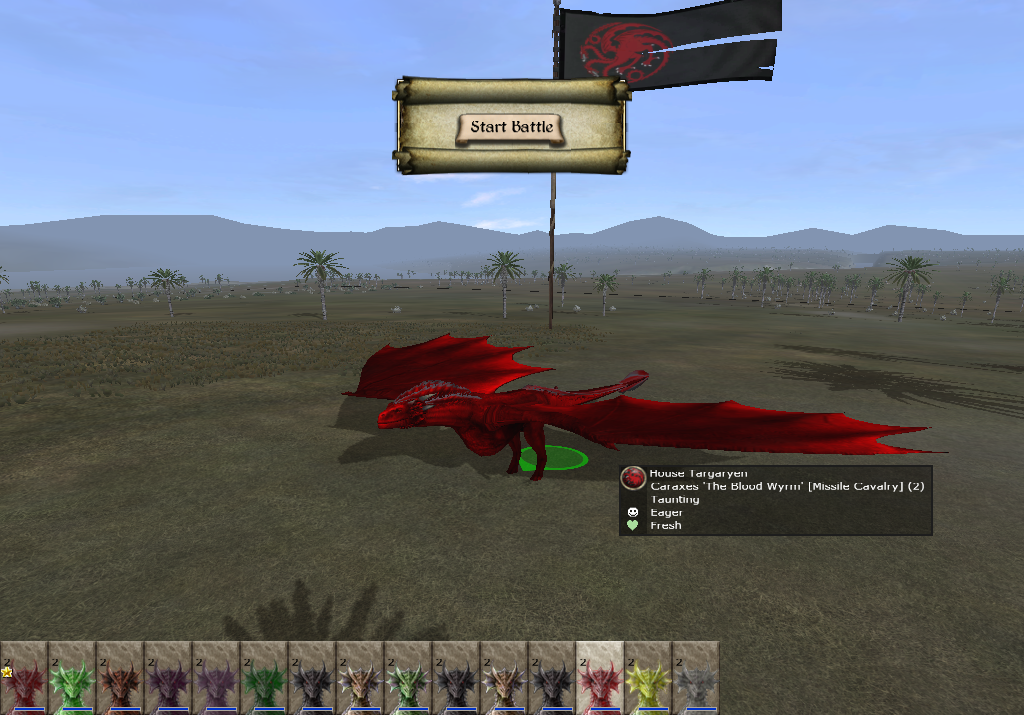 Sunfyre 'The Golden'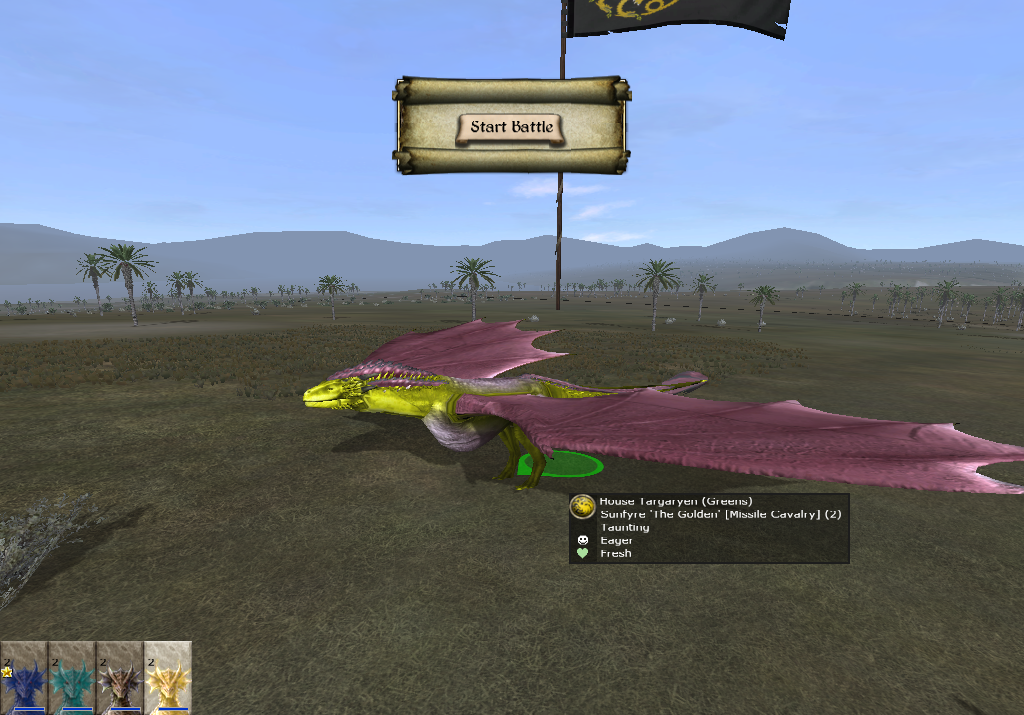 Dreamfyre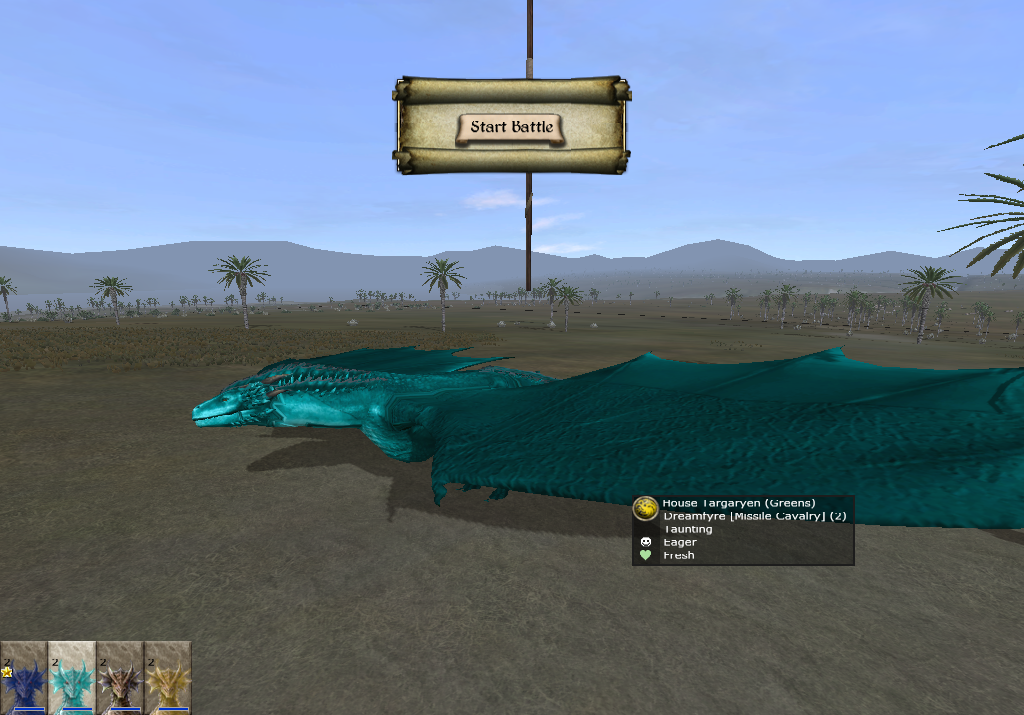 Seasmoke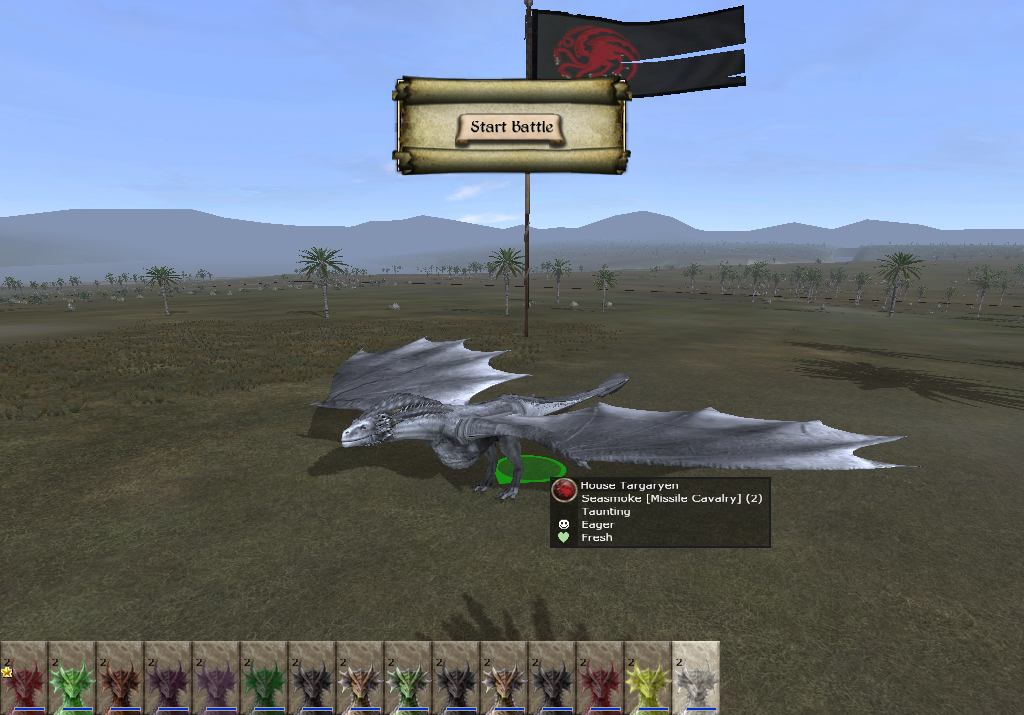 Meleys 'The Red Queen'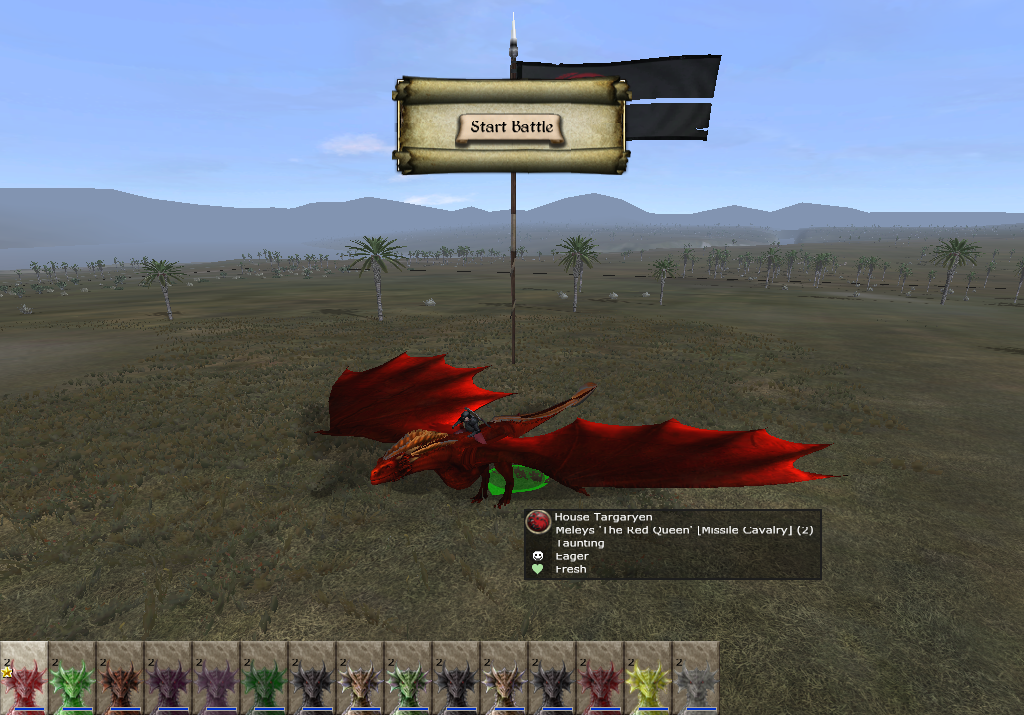 Tessarion 'The Blue Queen




Arrax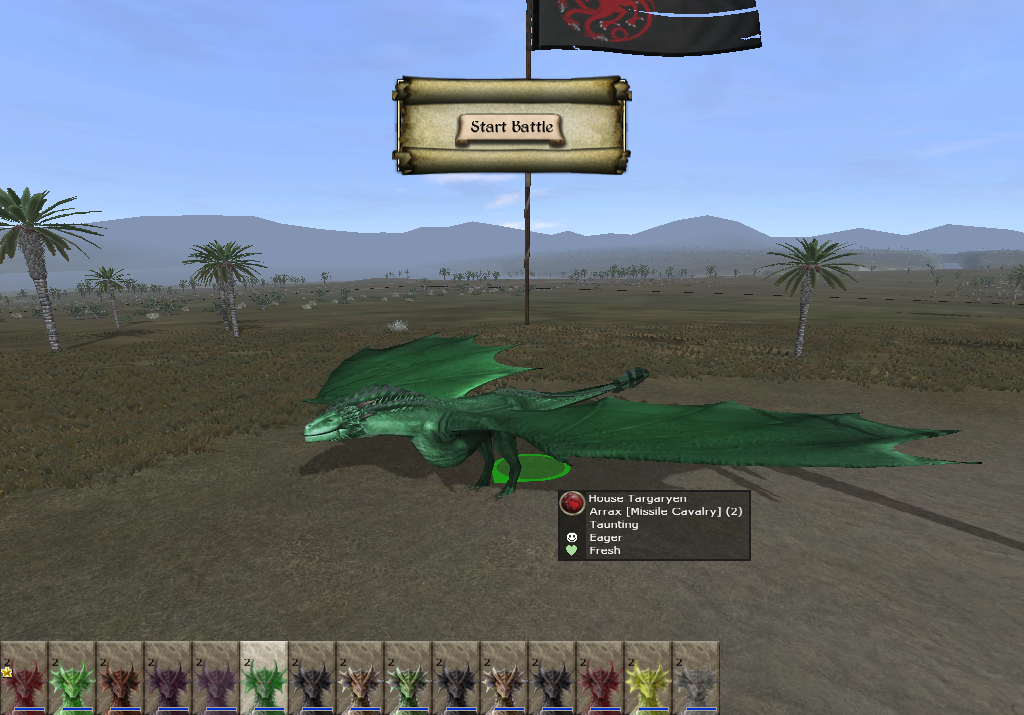 Moondancer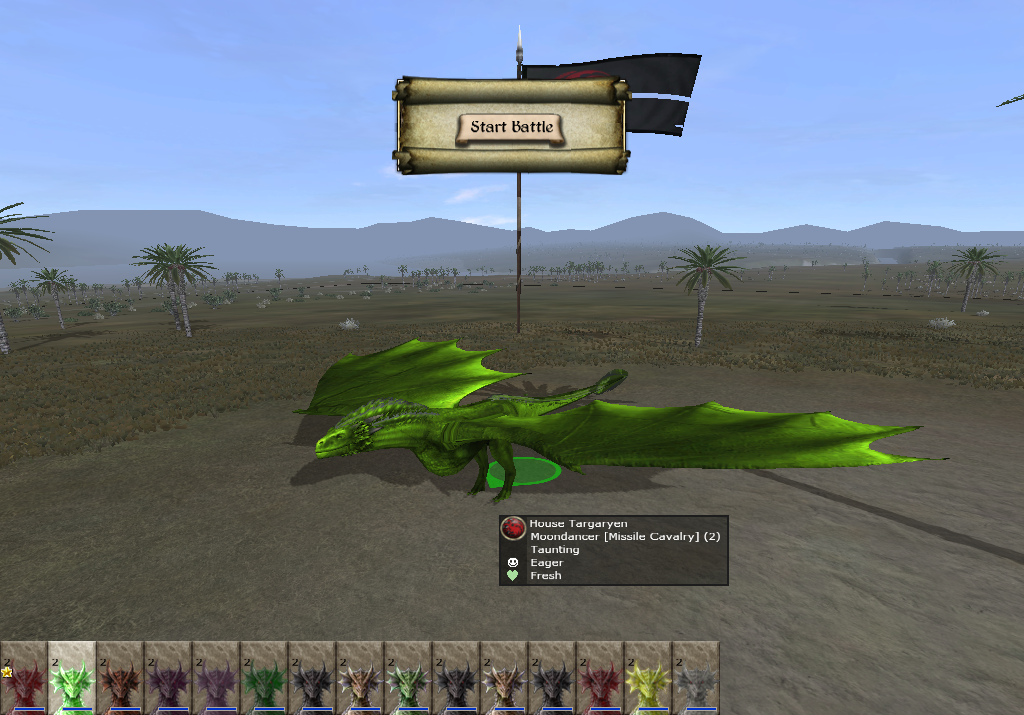 Shrykos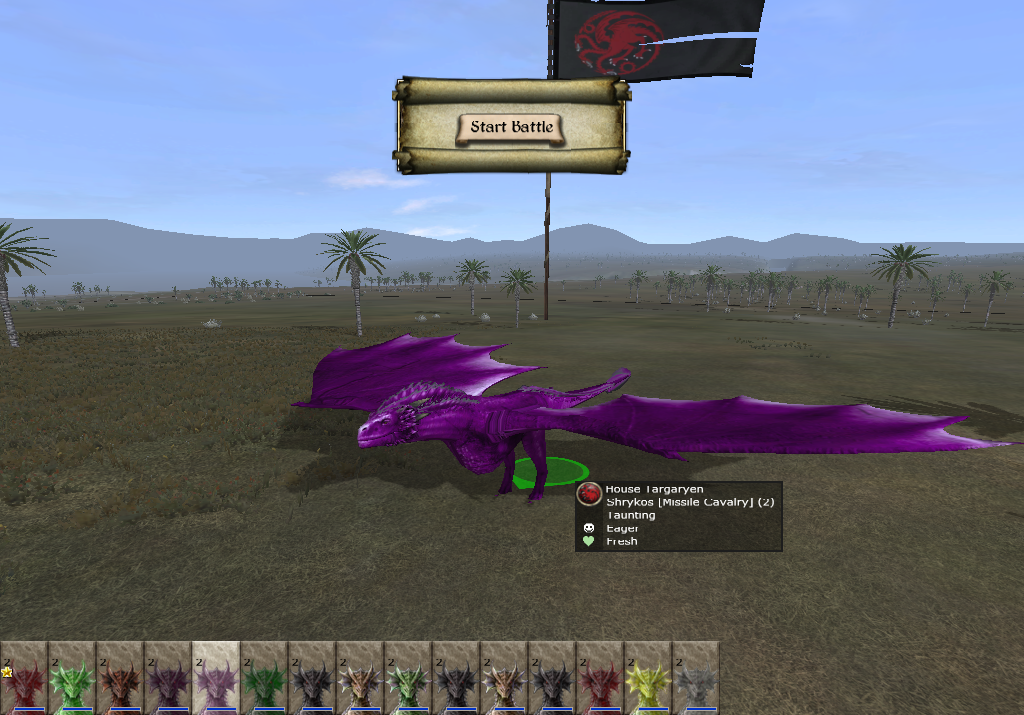 Syrax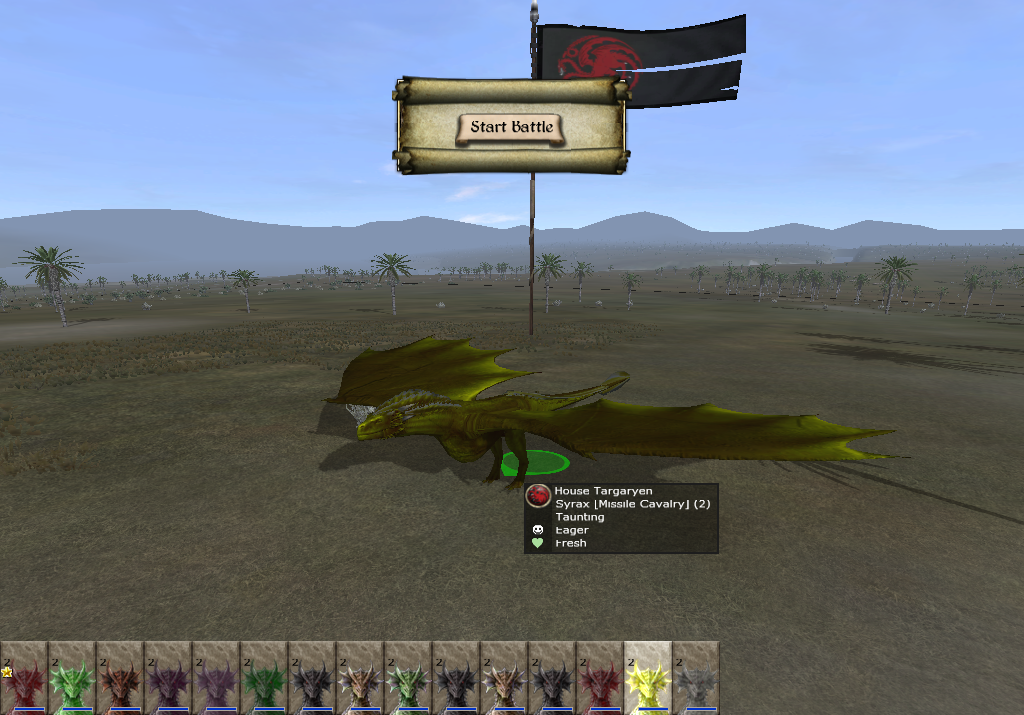 Tyraxes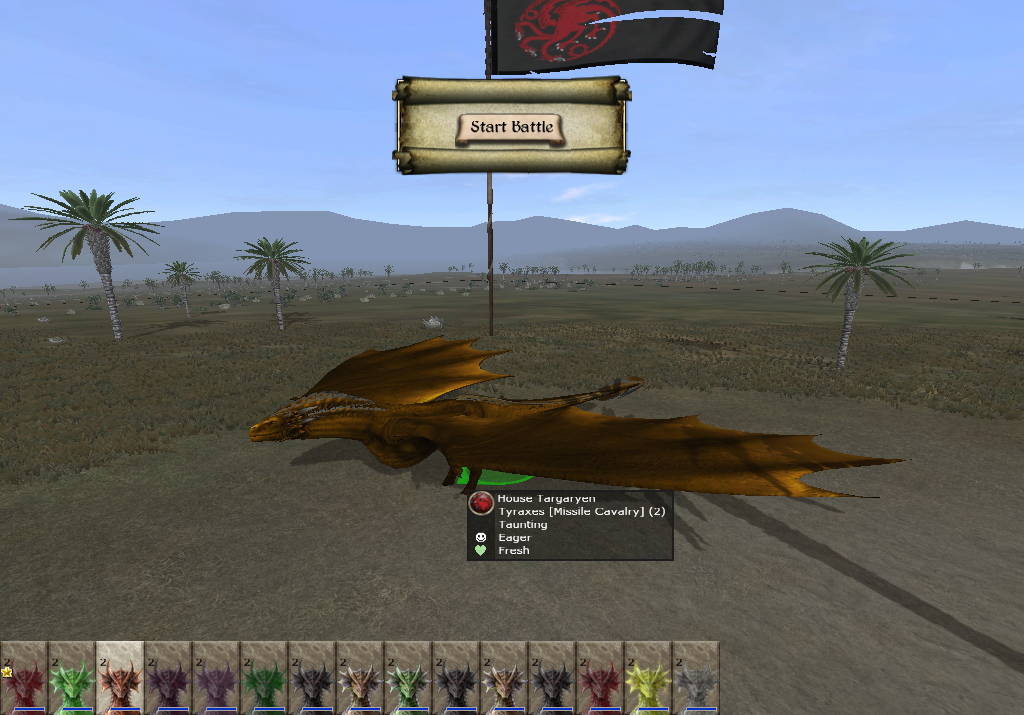 Vermax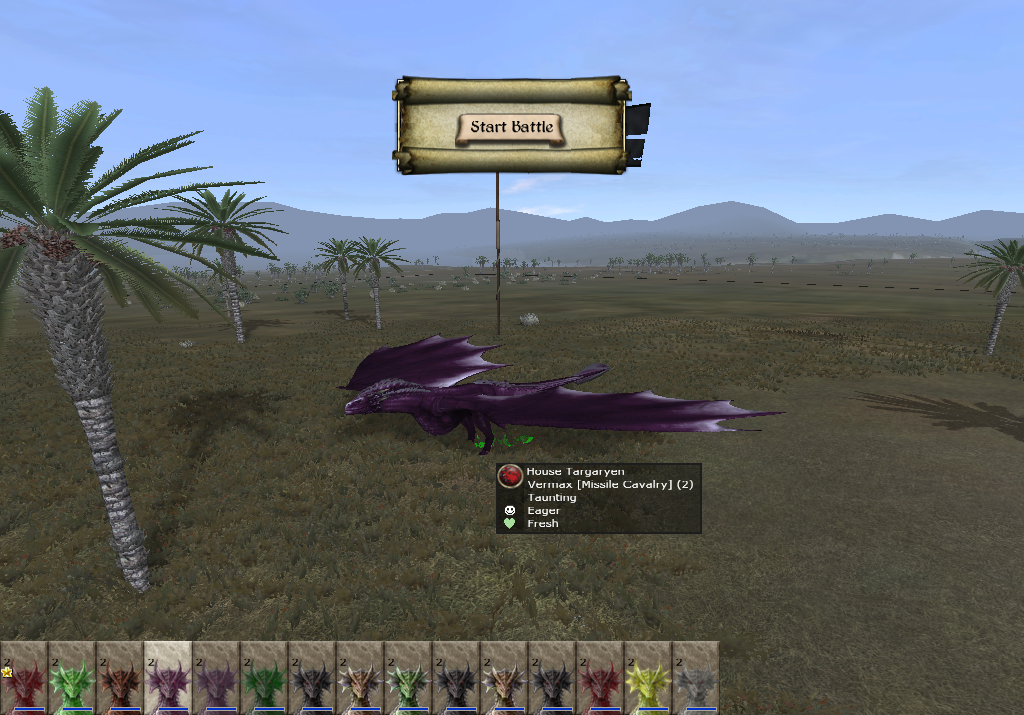 Drogon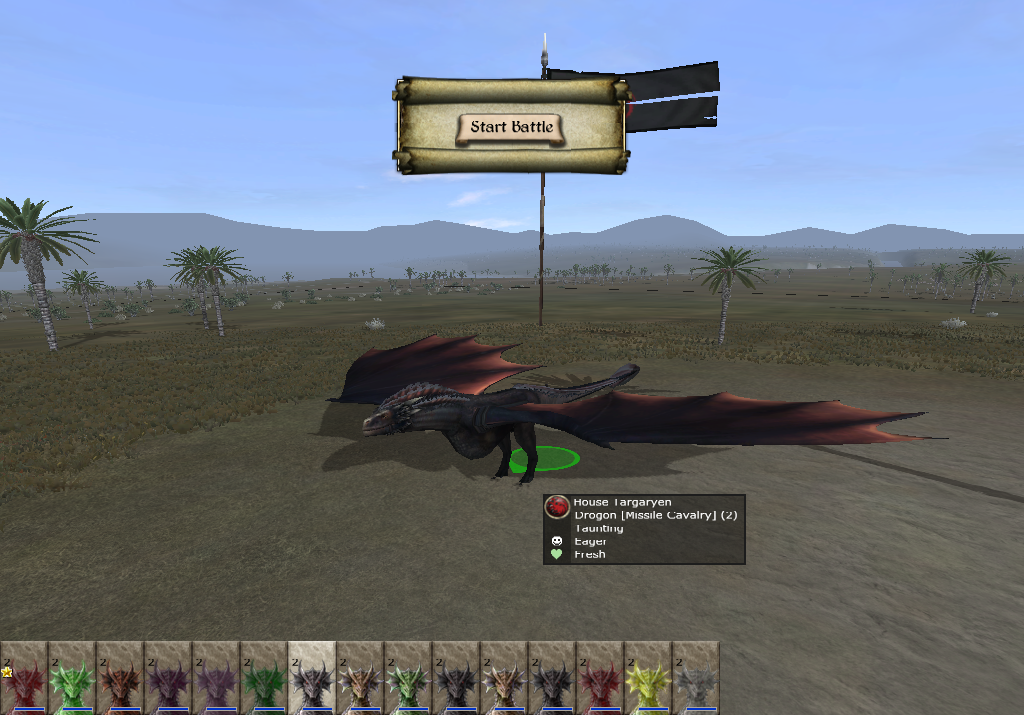 Rhaegal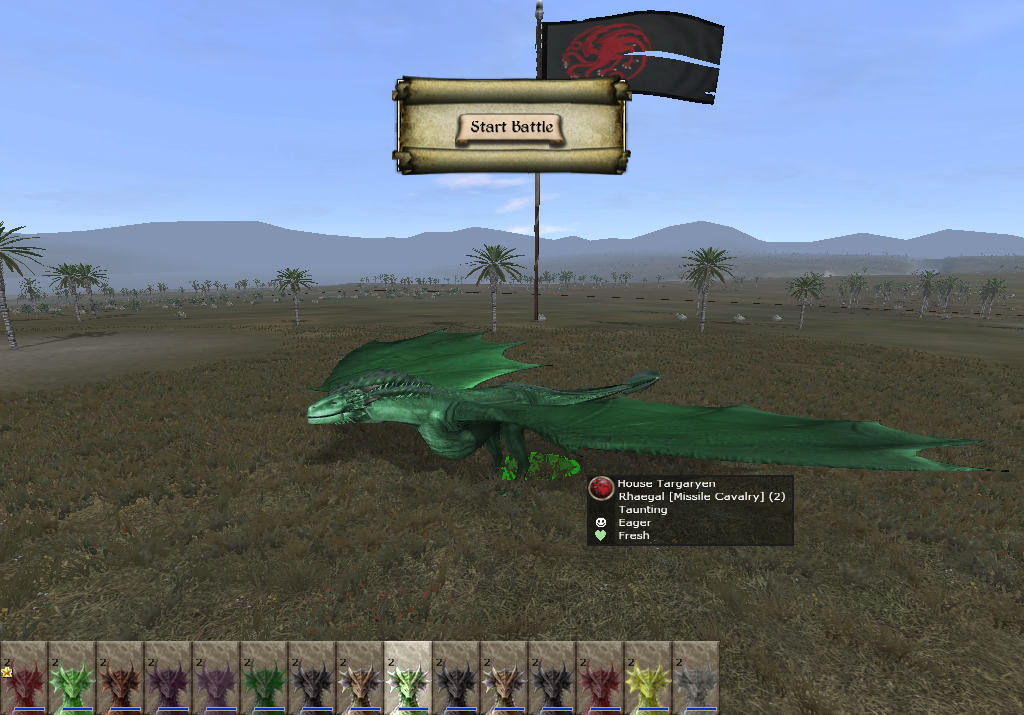 Viserion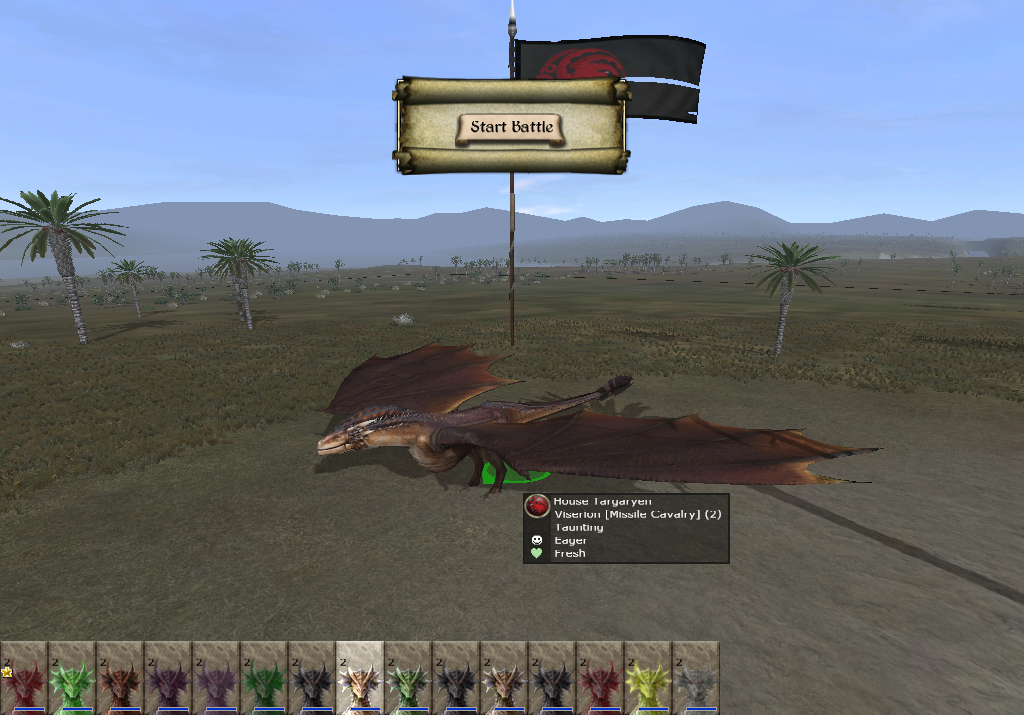 Undead Viserion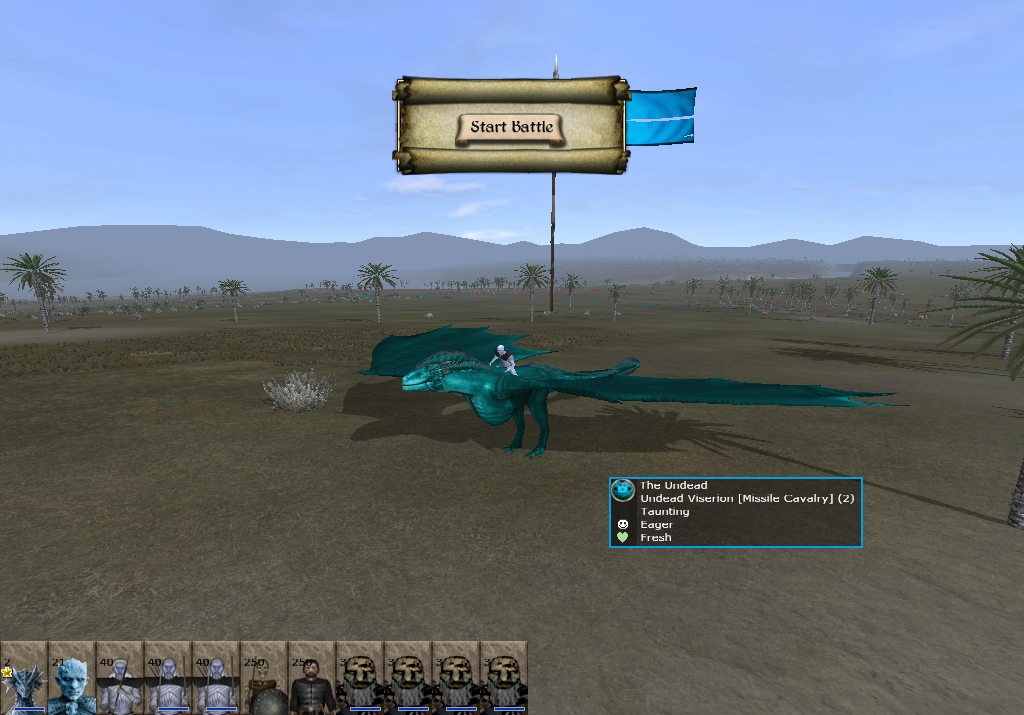 The article would be too long if I previewed every change, be sure to try v2.3 and check the changes out yourself!