Game Dev Update Log - Innovation and Freedom!
We added some innovative additions to the game, what we think makes our game unique from the rest! feel free to give us some feedback and any comments are welcome! In addition, we added some keybinding, and a menu that is triggered by the key presses (soon to be skill menu). we are working on this game as hard as we can daily to provide you guys with updates! we are going to minimize the amount of updates we list on our websites and here so we could just bring you one big update every few days instead of just telling you about small updates since this is time consuming and stops us from making big progress on our game! If you would like to get some updates from us daily and whenever something happens make sure to check out our twitter! (link bellow)
Game Dev 0.0.5.4
ok… now this.. is where this game becomes innovative! We wanted to give the player the freedom they deserve, even in a 2D space! instead of teleporting a set amount of space in a set direction, the user can choose how far (up to a limit) and in what direction, they want to teleport, giving you 360 degrees of freedom!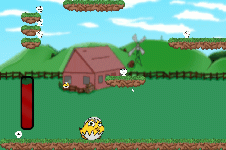 Game Dev 0.0.5.5
In this version we started adding the menu structure! this menu (the one in the gif file) is the inventory menu triggered my pressing `i` on the keyboard (this is where the keybinding comes to play btw!) the menus can move once clicked on and dragged, and can be closed by pressing the same button (in this case `i`) again. Next up, we just added a little bit more range to the teleport for testing purposes, in the game itself, there will be levels and you will have to level up your skill *and it wouldn't be op… we will do our best to balance every skill.*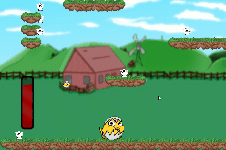 For more info, check out our website IsolatedPixel.com
and our twitter and facebook: