Galaxy of Empires is one of my oldest projects, I've started it almost 10 years ago, in Game Maker, in it's glorious 3d engine.
As the game became too big, and I couldn't finish it, I moved to some other projects, and tried to restart development in Unity a few times, but now is the first time, I could at least produce some actual gameplay. Some models are just placeholders, and the game still requires a lot of work, even until an alpha build, but hopefully I can create, at least a demo at the end.
The video shows a short scenario with both space and ground combat. This will be developed too, as smaller ships will be able to fly to the atmosphere, and help ground troops, and there will be some orbital strike abilities for the bigger ships - and of course some anti-space defenses on the ground.
Also the landing will be redesigned, as the idea, that a ship can land anywhere just doesn't work.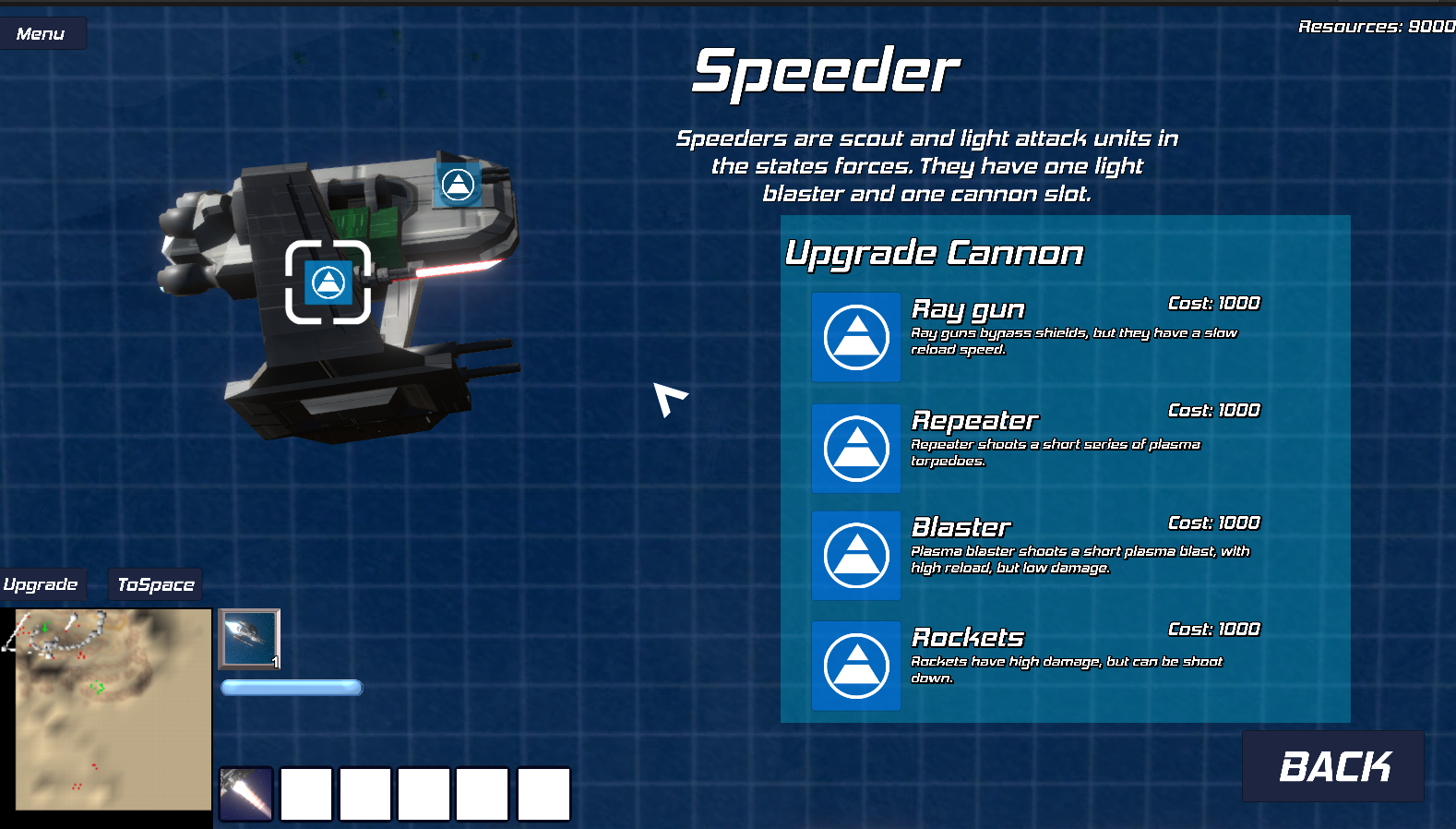 I'm also planning to add at least some naval combat for the game, but that is still somewhat far, I'd like to make space-air-ground gameplay to work first.
The video also showcases the development, which will be an important part of the game, and there will be some other development possibilities for the ships, like places for sensors or extra abilities.


I hope to bring out a working demo in the first half of 2021, both a desktop, and a HTML5 version for Itch.io.