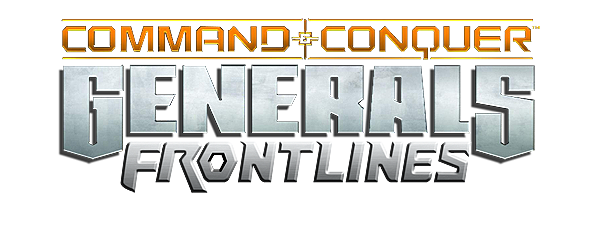 It has been years since China went to war. Many of its old generals are no longer there, replaced by a younger generation which grew up in the time of China's greatest age of prosperity. With Europe in its grasps, there was a time when even the US was dwarfed by the enormity of China. There was one thing the Chinese did not have, however, that was international support. The Americans are masters at manipulating whole countries, on the basis of their so called "righteousness" and "justice". Before long, European nations began seeking independence, with the help of the Americans. This is clearly imprinted in the new generation, and they are back for vengeance.
Welcome to the first update of Frontlines! We, the team behind Frontlines, are proud to present the very first publicity for our mod. Frontlines aims to bring new exciting content, revitalize the stale game-play mechanics of Zero Hour, and to provide both an interesting single player and multiplayer experience. Most, if not all of us, are from the mod "Situation Zero", and we bring our expertise, to work on this new mod. In this update, we will bring to you one new Chinese general, and three units he will utilize.
General Yang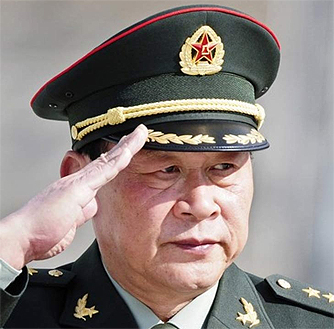 Side: China
Rank: General Class AAA
Branch: PLA Ground Forces
Tactical Overview: Line-breaker

Twenty years ago, General Kwai was without doubt the tank general of China. He employed the best tanks available to China, including the fearsome Emperor. However, he was still terribly vulnerable to an intelligent enemy. He had no artillery, poor infantry and a neglected air force. It didn't matter how good his tanks were, his opponents kept finding a way to avoid confronting them directly. His successor, however, was not ignorant, and ordered several major changes to the army group he was in command of. General Yang fine-tuned his tactics. He focused on making his tanks the most indestructible thing on the battlefield, at the price of speed. He also invested more on the facilities for aircraft and infantry, successfully reducing their acquisition price. The recent disbandment of General Fai's army gave him an opportunity to obtain advanced gattling, sensory and flamethrower technology. As a result, his tanks are like a horde of ants, moving mountains, albeit at slow rate. General Yang's forces has been compared to the Great Wall, unbreakable.
General Yang is the replacement to the tank general, General Kwai, and as such, he inherits several trademarks like the Emperor and Autoloaders. However, as part of our goal to create an interesting game-play, we made it so that no general focuses on just one part of his army, so General Yang doesn't just stick to his tanks. With infantry and aircraft more accessible, he can just use his tanks to take damage. He is also given the Minigunner, as General Fai is scrapped without a replacement. With these changes, this general should now be more fun to play with than before.
With the bulk of his army now slow and vulnerable, the need for a good reconnaissance platform is now greater than ever. General Yang felt that the default Listening Outposts were too shabby for his requirements, so he ordered an extensive modification. After a few years of development, production cost spiralled out of control, as it was tough to create the platform he wanted from the Listening Outpost chassis. Eventually, that programme is scrapped, and a new design was made from scratch. The results were impressive. The Sentinel is fully amphibious, has ten missiles as its weapon, and can withstand more punishment.
The Sentinel is General Yang's replacement for the Listening Outpost. Instead of relying on transported Tank Hunters to defend itself, it is armed with missiles, which can fire at ground targets as well as aerial targets. Though it is slower than the Listening Outpost, it is more armoured, and can cross bodies of water. It retains the same cost, but is slightly more expensive.
If there's one thing the tank would fear, it is the infantry. Just a few well placed infantry armed with the correct weapons could bring chaos to a column of tanks. What is needed is a resilient vehicle armed with morale-breaking weapons. The solution? The Basilisk. Armed with three flamethrower nozzles, this fire-breathing monster has a form reminiscent of World War I tanks, but by no means is it primitive. Its turretless chassis allows it to take a hell lot of punishment, more than even the Emperor, yet it is still faster. Like the Emperor, it can be augmented with add-ons, which are bunkers and propaganda speakers. Fully upgraded, it is a terrifying sight for the men in the boot.
With infantry now reassigned to frontline duties, there was a lack of men to garrison the various bunkers in the defensive lines of General Yang. This opened up a severe vulnerability for the enemy to launch a tank assault of their own. Hastily, General Yang's engineers created an automated defence system capable of fending of most types of units. They took the improved the stationary version of the gattling cannon, to compensate the fact that it has to sacrifice one to accommodate other weapons. The Component Gattling Cannon is a modular defence that is able to be upgraded with add-ons as the commander pleases. It is a flexible defence which can have a flamethrower, a cannon, or an extra gatttling cannon.
The Component Gattling Cannon is General Yang's main defence. It directly replaces the Gattling Cannon, while the Bunker is removed. It is armed with a single gattling cannon by default, each of which does 60% the damage of one Gattling Cannon defence of other Chinese generals. Once built, the player has the option to choose from either upgrading it with a flamethrower, an anti-tank cannon or another gattling cannon. It has a slightly lower build cost, without including the upgrade cost. Its armour however is the same as the default Gattling Cannon.
And here are several in-game screen shots.
Remember to click the renders and screen shots for a bigger version. That concludes our first update, we hope to bring you much more in the future.