As the winter draws closer, we're happy to say it's time for Frontline News once again. Yesterday saw the exciting announcement that Tannenberg will be launching on November 16th, and also revealed the new 64 player Maneuver game mode - check out the FAQ for more info, and expect a more detailed preview of the Maneuver mode soon.
Today though, we'll be talking about weather variants for maps and focusing on the Russian Cossack squad. Enjoy!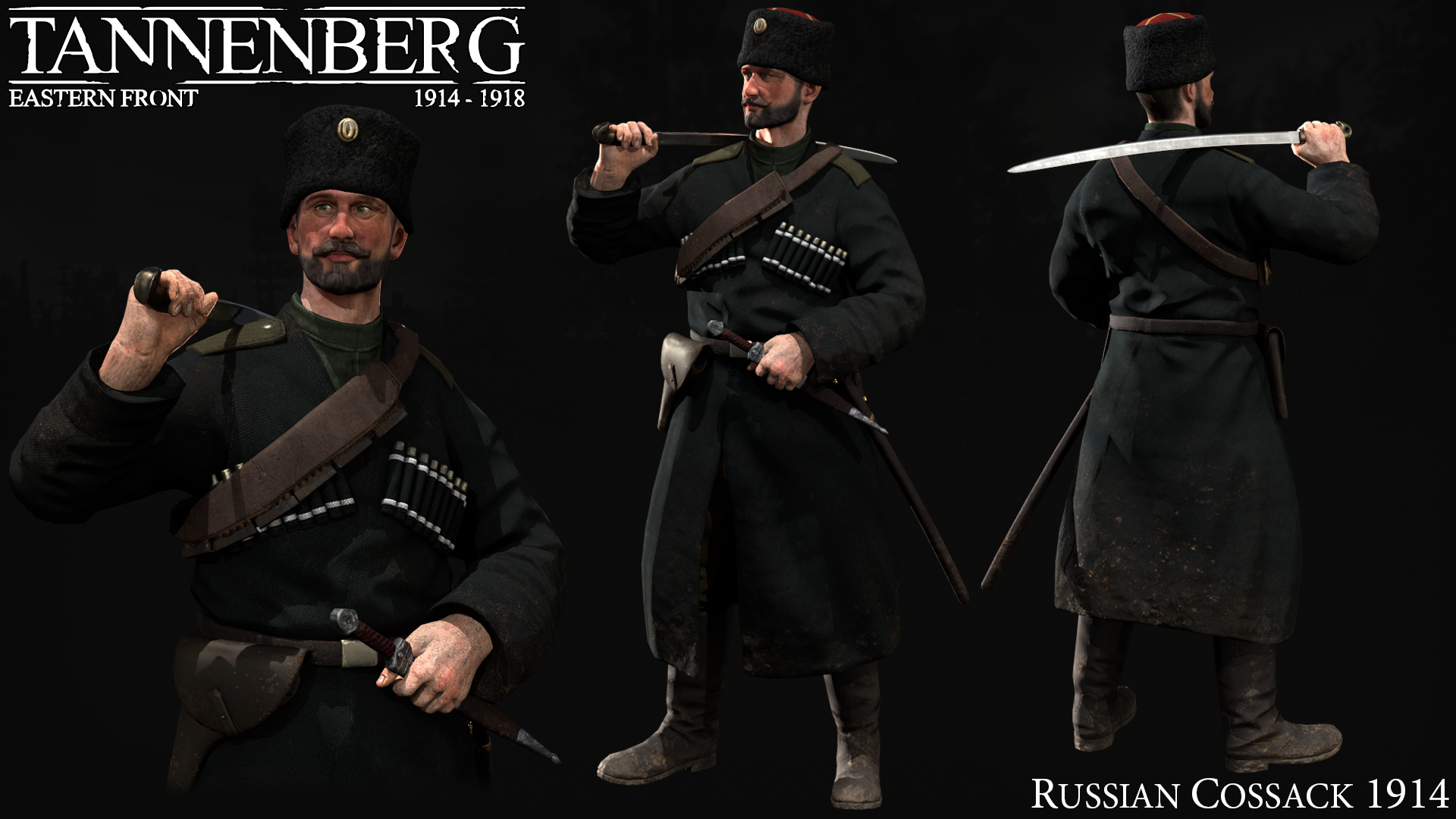 New Squad: Russian Cossacks
The Cossacks are here! In Tannenberg they serve as the Russian assault squad, with a focus on close combat and taking ground. Although trenches are a rarer sight on the Eastern Front this doesn't mean that melee weapons and grenades are less valuable. Of course a straight charge across an open field into machine guns isn't going to end well no matter how sharp your sword is, but the maps in Tannenberg also feature thick forests, buildings and ruins. This is where the Cossack Shaska can give you the edge against opponents with bayonets or entrenching tools. Alternatively, a well placed grenade can take them out from a safer distance.
Before they get in that close, the Cossacks have several primary weapon options, but the most common will be the Dragoon variant of the Mosin-Nagant M1891 rifle. Longer than the carbine version but shorter than the infantry rifle, the Dragoon variant would serve as the base for the later M1891/30 rifle which was the standard issue rifle from 1930 to 1945. Most of the Dragoon rifles would be retooled into M1891/30s.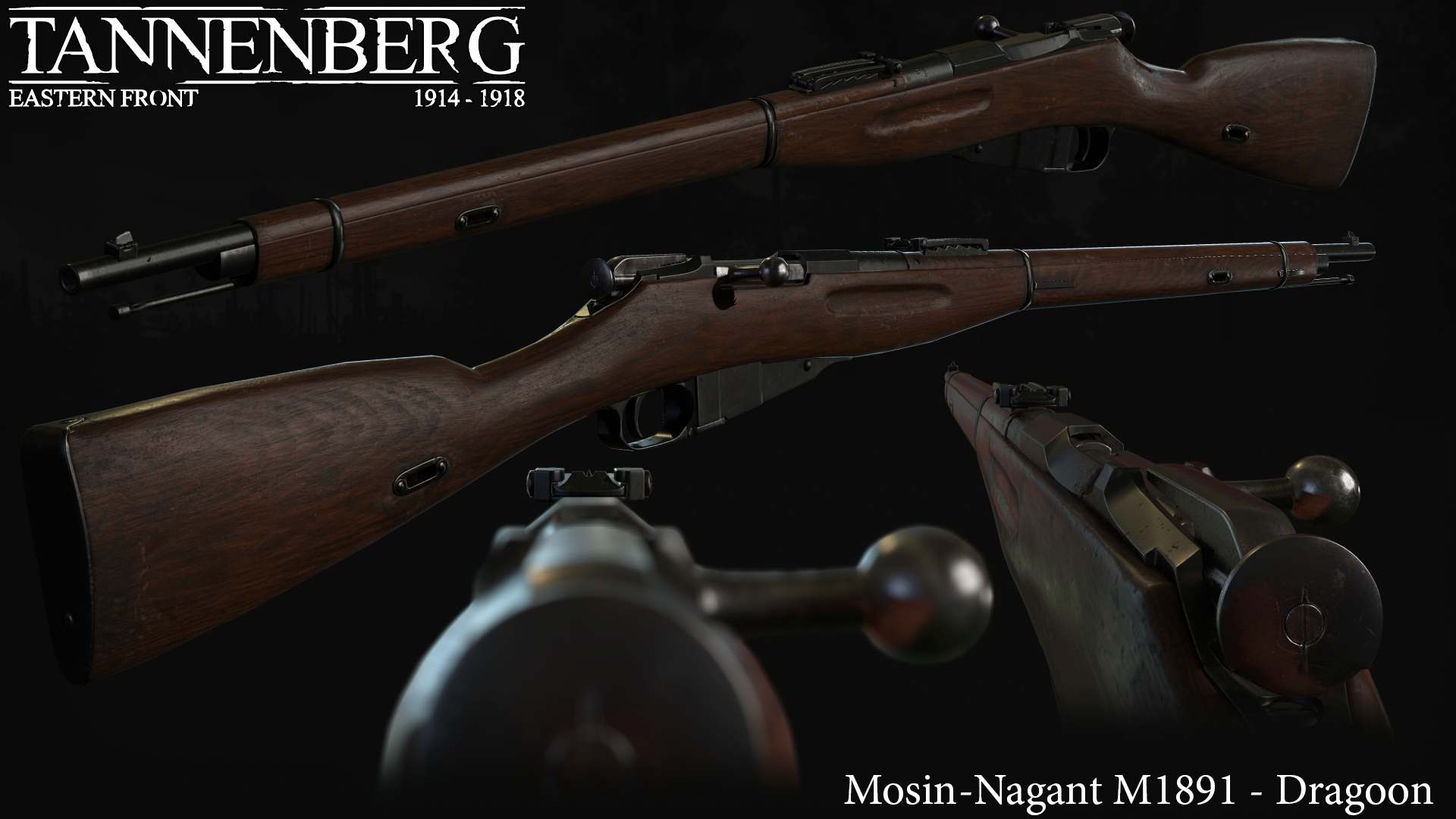 The Shashka, and other weapons
The Cossacks aren't the only troops in Tannenberg to carry a blade - the image below also shows off the Austrian M61 Sabre (available in one of the loadouts for the K.u.K officer), the Russian M81, and the Shaska itself.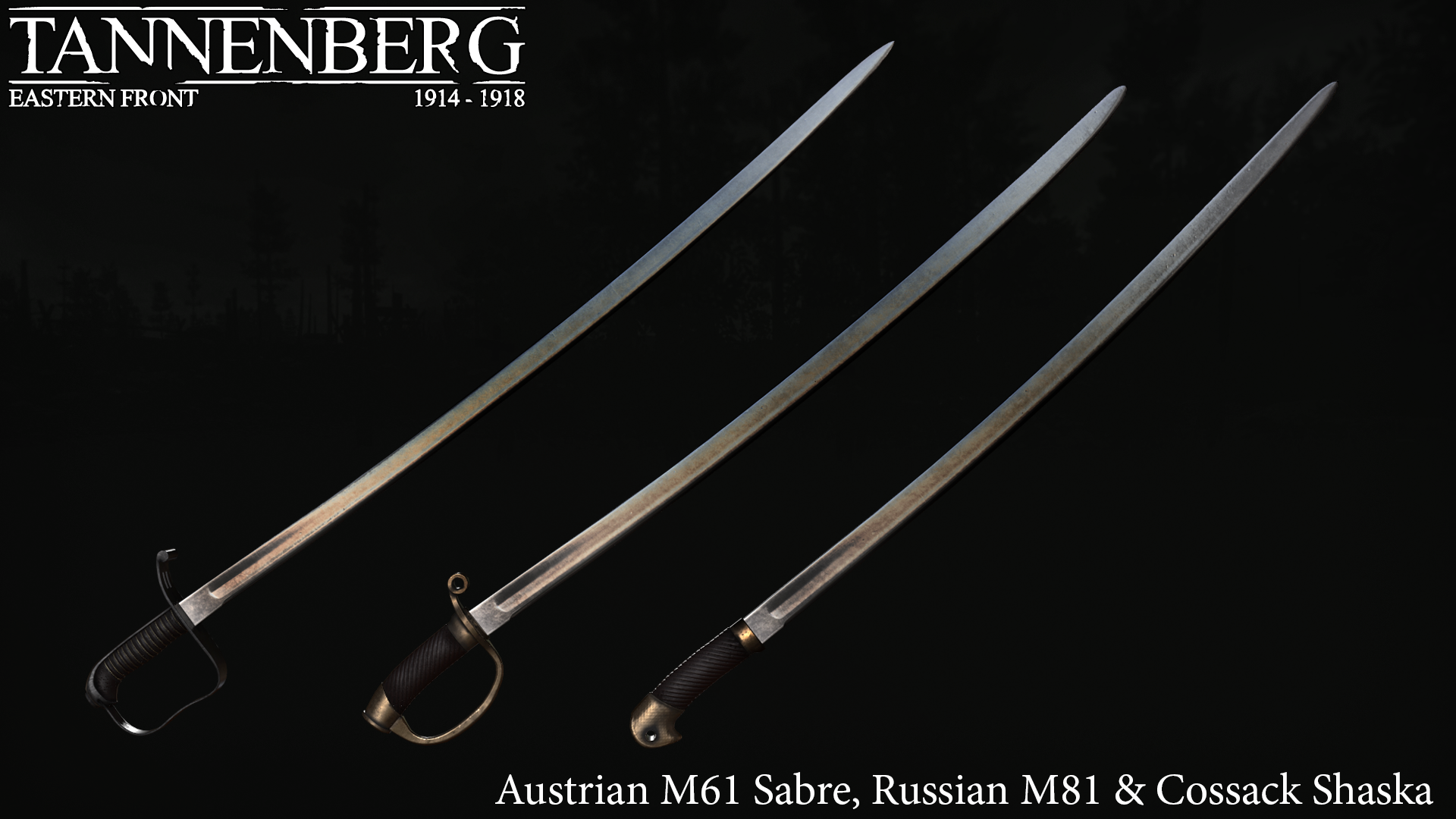 Weather conditions may vary
One of the graphical improvements in Tannenberg is a wider range of more atmospheric weather conditions, from summer sunshine to winter snows. The weather won't change during the playtime of a match, but the range of possibilities will provide variation and some subtle gameplay challenges - spotting enemy soldiers in dark forest undergrowth will be more challenging when there is fog hanging in the air and clouds overhead, while a blanket of snow will make targets stand out more than usual as they cross open fields. As with Verdun, the range of weather options for a map will be appropriate considering the conditions seen during historical battles in the area.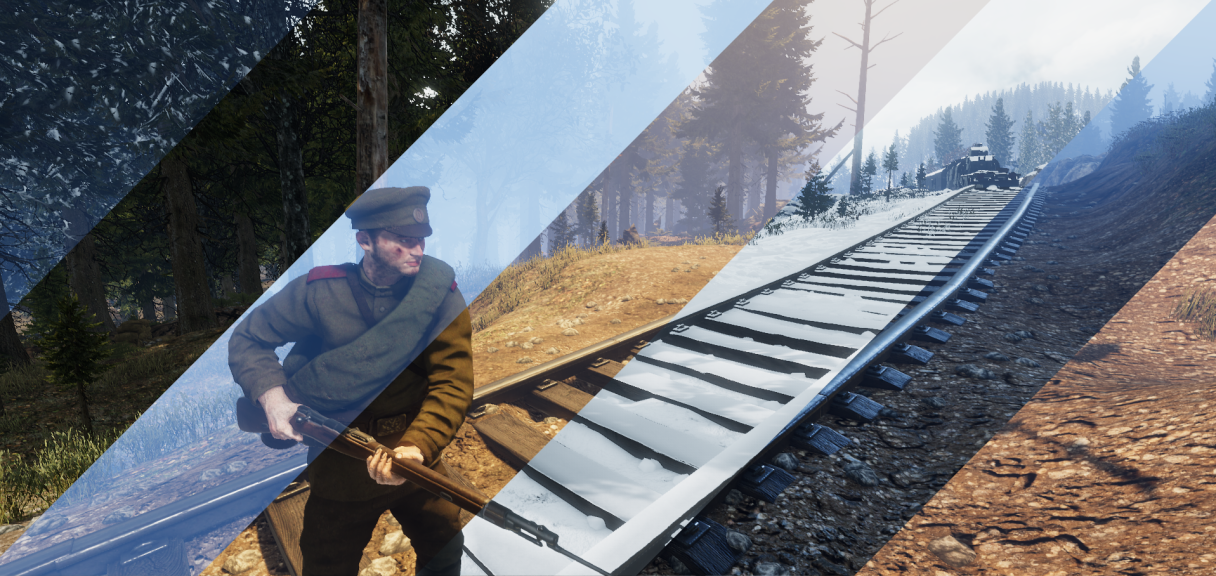 Westie's Youtube
If you're looking for a summary of everything we've revealed so far, Youtuber Westie did a nice video on Tannenberg where he discusses the preview content we've released so far. You can check it out here:
That's it for this edition of Frontline News, but we're already looking forward to seeing your reactions to the next preview. Stay tuned!