Heathen's Terran has a Dev Build … so what is that some obnoxious name for pre-alpha? Not really; a dev build is a targeted build only specific features and functions are included, this is what developers use for 'unit testing' only typically they would run this in compiler or in the engine. Heathen has taken it a step further and compiled and packaged it up along with a companion document to help other enthusiast, fans and indie dev contribute to the testing process.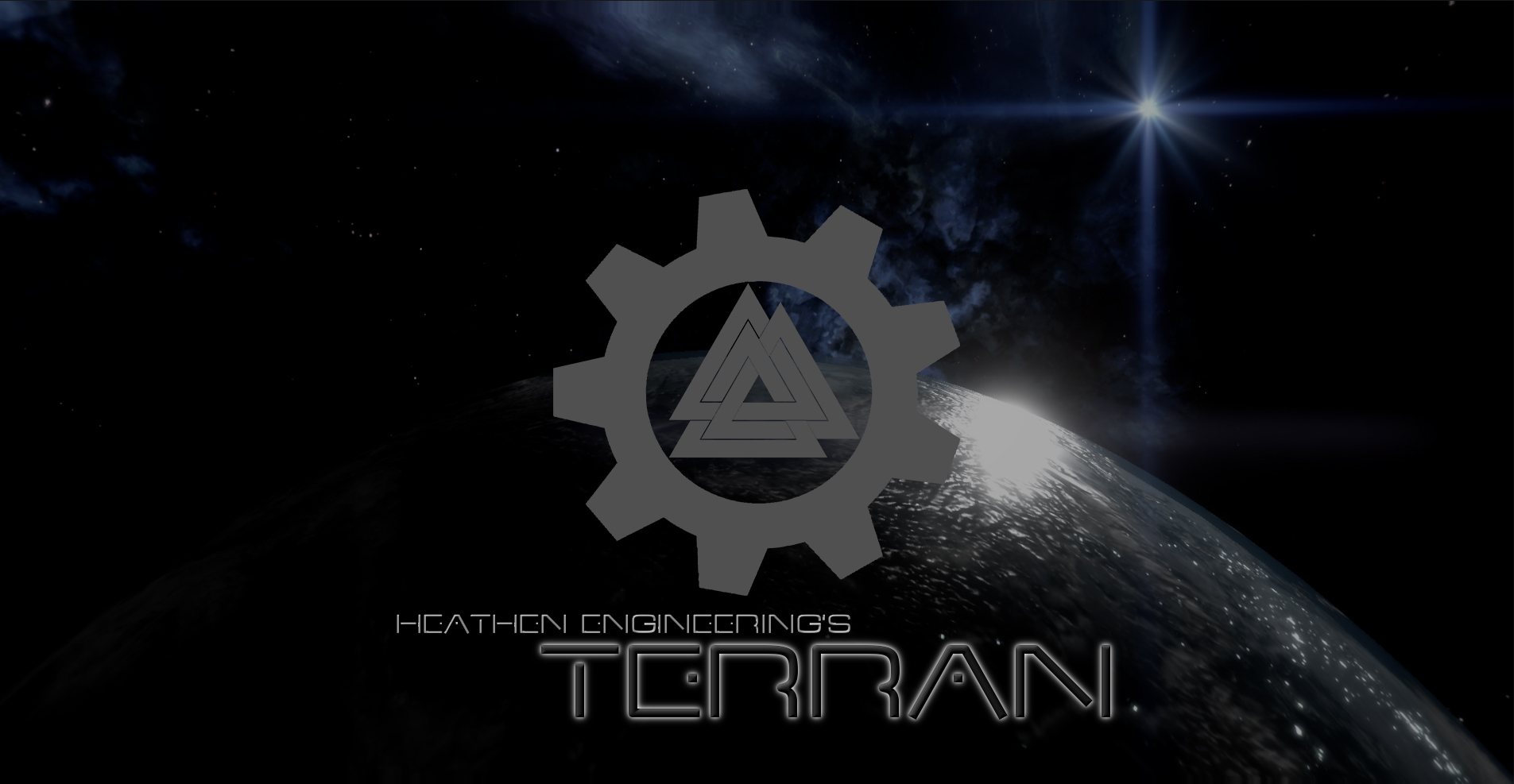 There is a handy introduction vid which you can find on YouTube, IndieDB or right here in this article. Did I mention the Dev Build is FREE, no Kickstarter level to buy or Pre-Order or any of that; after all you are helping us to make a better game why should you have to pay to help us?
Installation is simple, the executable of the game is wrapped up in a zip file, so you simply need to unzip and double click the exe to be up and running. The build does implement Unity Analytics in a basic form so exceptions and some basic metrics like component count will be sent anonymously but human feedback is key here.
Heathen hopes there are a ton of people brave enough to jump into a development build and more hopeful that they will bother to e-mail or post on forums their thoughts and opinions. Even if no one says a peep though Heathen will be iterating on this idea and releasing updates to the Development Build right up until Beta testing.
This is actually a lot of effort but quality is very important to Heathen Engineering so the more hands, eyes and well whatever else you want to put on it the better. This also gives gamers, indie devs and the press the opportunity to give more meaningful feedback and guidance as you can you actually play key parts now. Story buffs don't be worried Heathen will never release a build that includes any story spolilers.
The Dev Build is available now on Heathen Engineering's Terran IndieDB download page which you find here. Note this build is Windows only; but if your interested in a Linux or Mac Dev Build just let us know.
You can let Heathen know what you think in just about any way you like; Heathen has a presence on all the social sites listed below and if there is one you want to see them on that's not listed just let us know and we will correct that : )
Support E-mail = Support@HeathenEngineering.com
Heathen Engineering Web Site = HeathenEngineering.com

Game's Facebook Page = Facebook.com
Company Facebook Page = Facebook.com
IndieDB Game Page = Indiedb.com
IndieDB Company Page = Indiedb.com
Twitter = Twitter.com