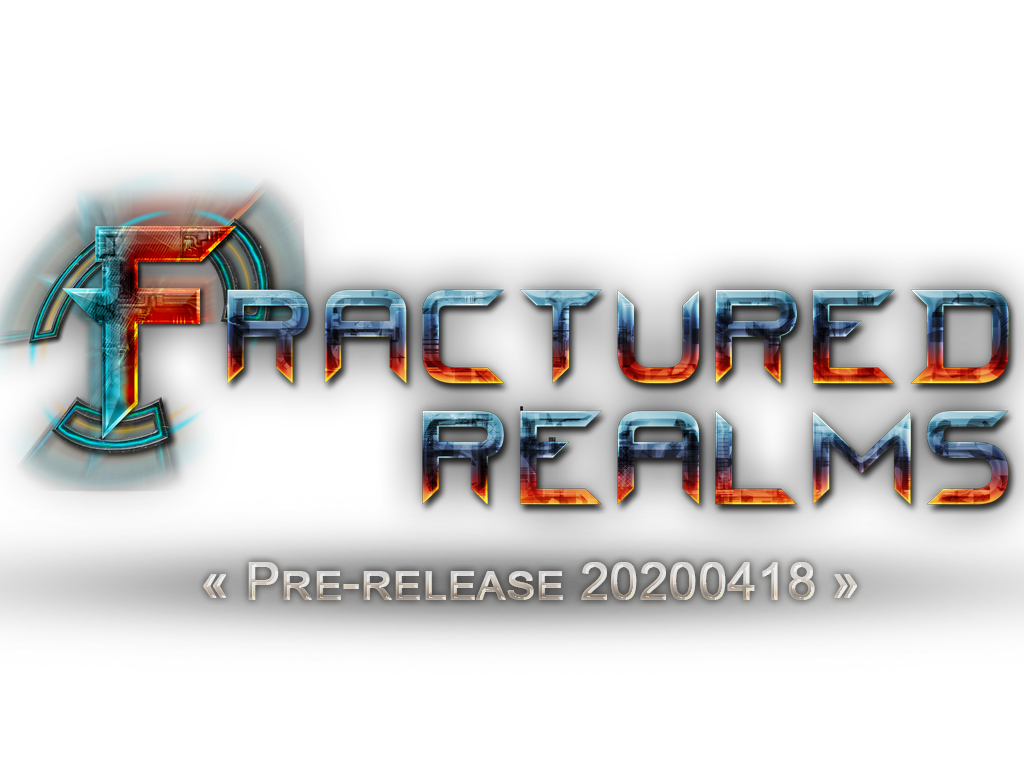 Although some aspects and balance of the game may change for a future release,
the mod currently offers 3 playable factions with very different gameplay and some playable multiplayer maps.
If you would like to give us feedback or report any bugs that we may have missed, please let us know by being part of the CnCSaga.com Discord,
your feedback we will improve the mod for a next version
Fractured Realms Discord : Discord.gg
Pre-release 20200418:
I wish you good entertainment on the fractured realms :)
Synopsis:
The golden age of mankind began with the discovery of subspace, a place outside our universe, accessible only through nodes and that allows to travel faster than light. During this period, humanity spread throughout the stars under the banner of the Federation. Until one day, an incident occurred during an attempt to create an artificial node, this plunged the galaxy into the Dark Ages: Space travel became impossible and the nodes started to disgorge into the the galaxy a new substance that distorted reality: Diastim. Cut from the Federation the colonies were abandoned to their fate. The story of Fractured Realms takes place at the end of the Dark Ages: Space travel is once again possible, the galaxy is full of Diastim and resources and untapped potential. The surviving colonies, the Red Alliance, the Order of the Baneslayer, and the Conclave of the Horizon, have become powerful empires of their own and now wishes to carve their path into this new universe.