Once again I encourage people to take a look at or join our site. Fpsterminator.userboard.net
New Content:
HK mini:
Many people recommended to nerf the t800s to make the game more newbie friendly. but doing so would kill the feel of combating a T800 which have been known to be tough as hell. so one of my solutions is to create a cannon fodder enemy type and that is the HK mini. The HK mini are very small, fast, and aggressive targets, but can be taken down with just a couple shots of a standard plasma assault rifle.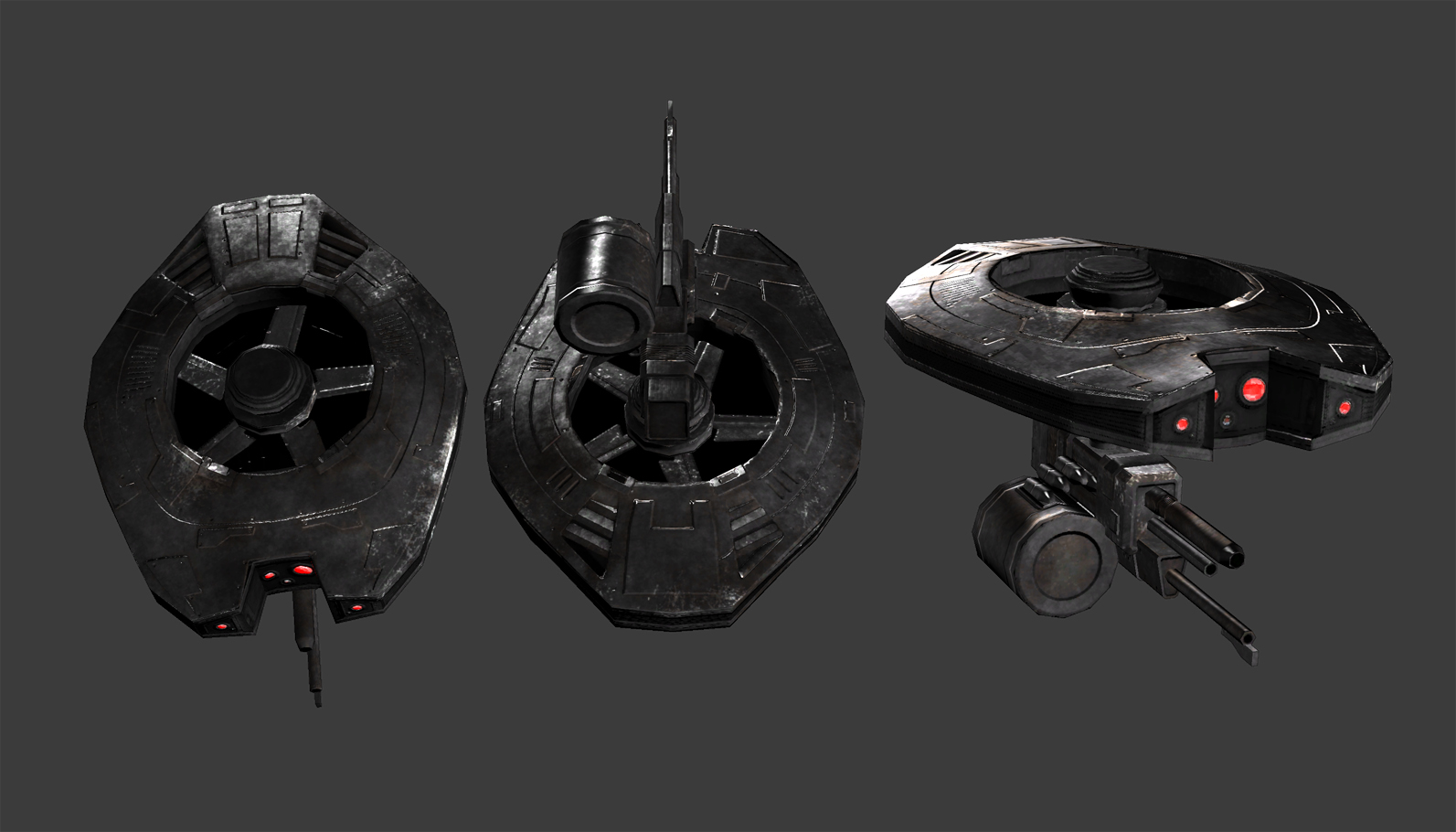 HK mini in-engine render.
This is an early combat test just to make sure the things work. and does not represent the intended difficulty of the enemy type.
HK Tank:
The HK tank Currently has no gameplay mechanics but is now render-able in game. the lowpoly with normals and textures.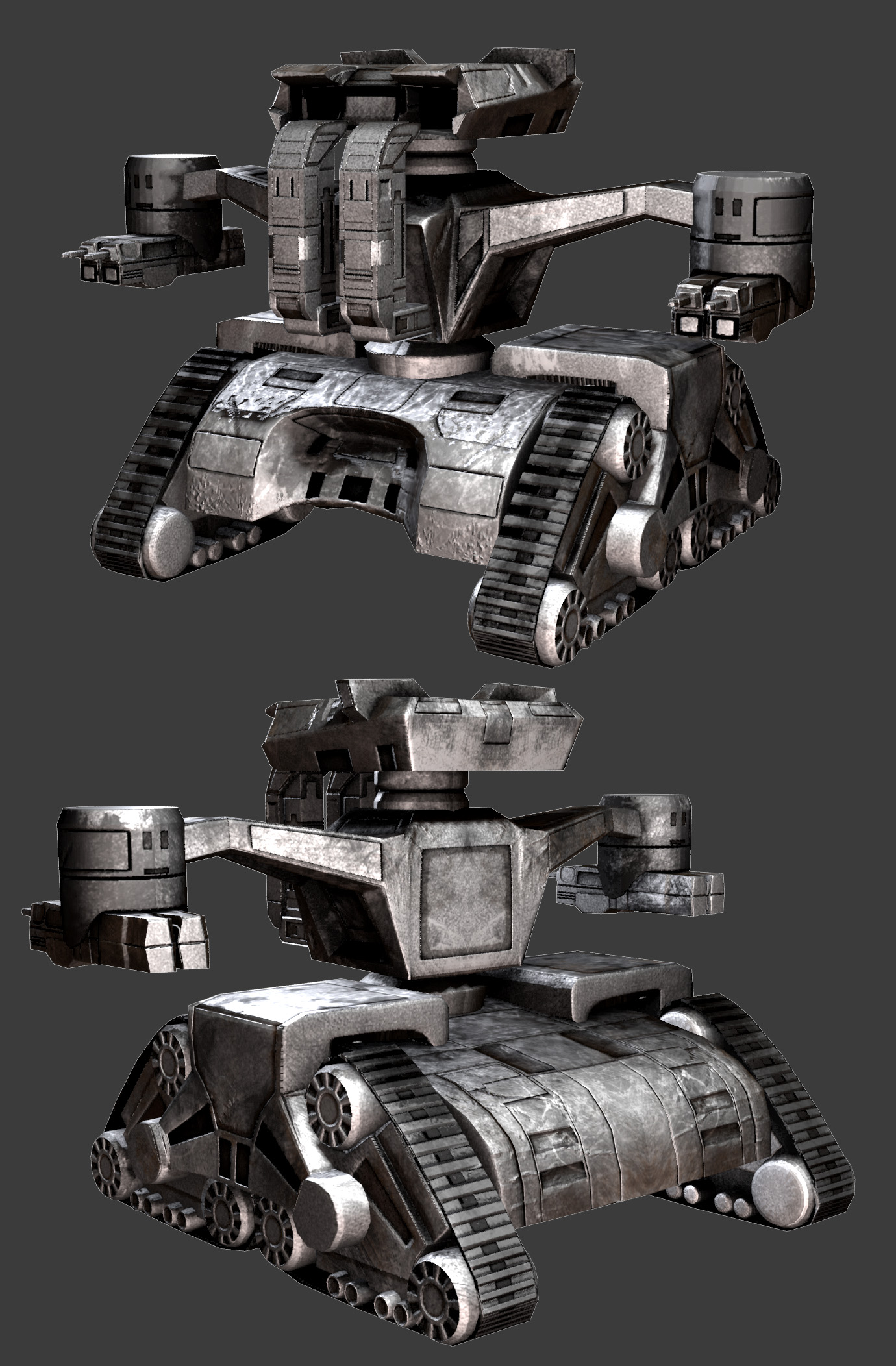 This is a render of the lowpoly but not in-engine. It's been rendered with 3ds max.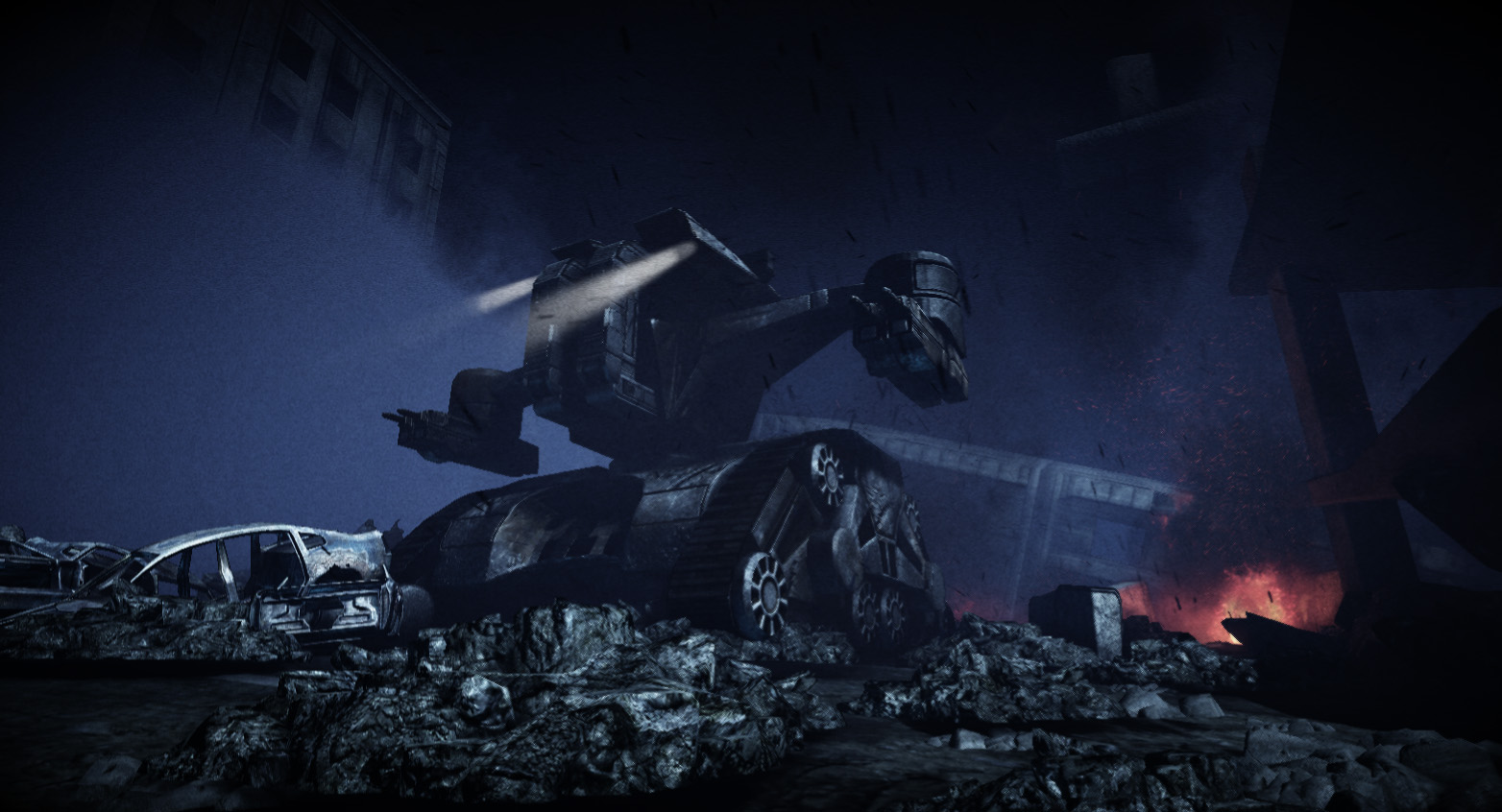 This is an in-engine render of the model.
Sinkholes:
One environment elements that will be seen in the LA level are transitions between the surface and underground holes of the earth that have been blown out. these sinkholes offer potential for vertical gameplay.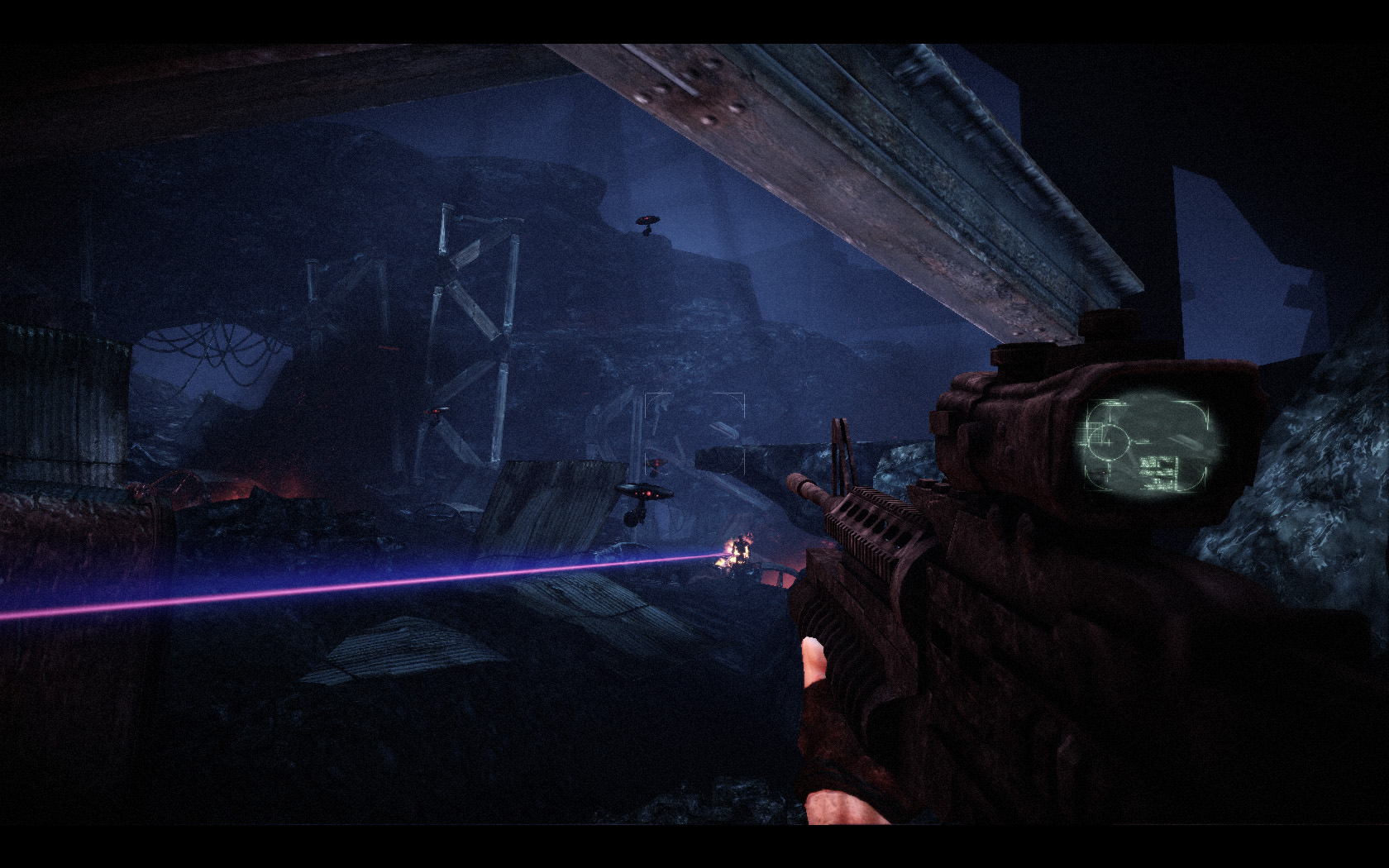 Screenshot of the player combating HK minis in a sinkhole.
Sinkhole Gameplay. this video has a better representation of the HK-minis in combat over the earlier video.
What's there still to do?:
I still have things that I want to get done by the end of the year. Production is a bit slow at the moment. but will speed up when I have more spare time from school work during the holiday break. Here is a brief list of things that I plan to check off by 2011
-Finish new T800 model
-Get Hk Tank in-game
-Get some decent combat dialog in game.
-Work on scripting Ally AI according to dialog and story
-Get assassination taser model and effects in game.
-Create a distraction mechanic that'll replace the useless melee attack.
-Implement melee attack ability for the T800.
-Implement a simple lean&peek mechanic
-Finish current Crawler QTE
-Polish both LA and SF levels, make them longer
-Improve HK ai and animations
-Polish cinematic for SF intro
So that's all I have to say for this month. I once again thank you guys for the support. enjoy the rest of the year
-Kevin