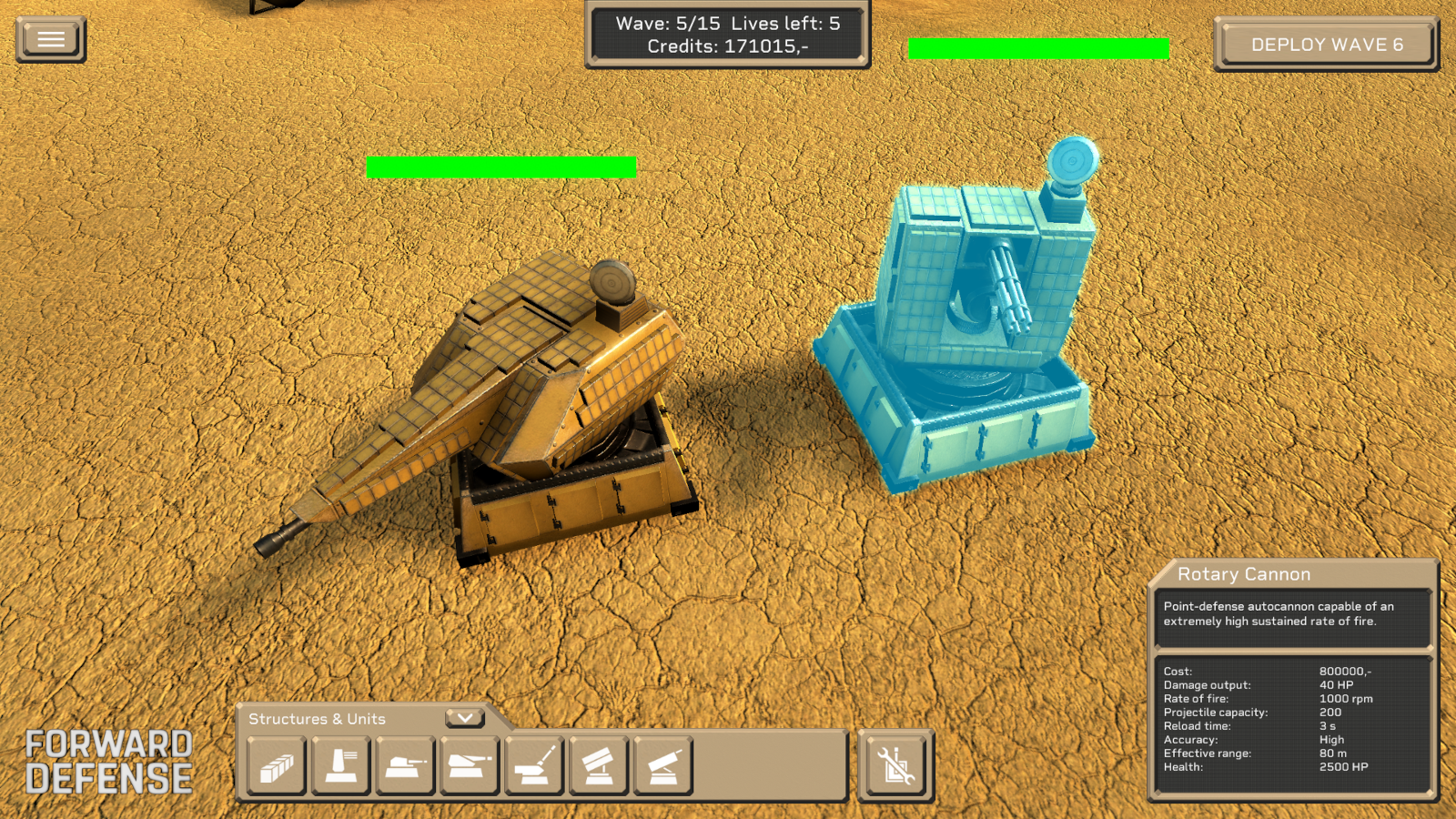 Forward Defense takes place in the fictional country of Kardastan. On June 6 2028, the United Coalition Force invaded the country. After a brutal three year war, the UCF succeeded in hunting down and assassinating the Kardastani dictator Haddar Sharif. The war sparked civil unrest and led to the rise of the Revolutionary Freedom Army, an insurgent faction who wishes to avenge Haddar Sharif. The RFA relies heavily on guerilla warfare, improvised weaponry, sabotage and hit-and-run tactics.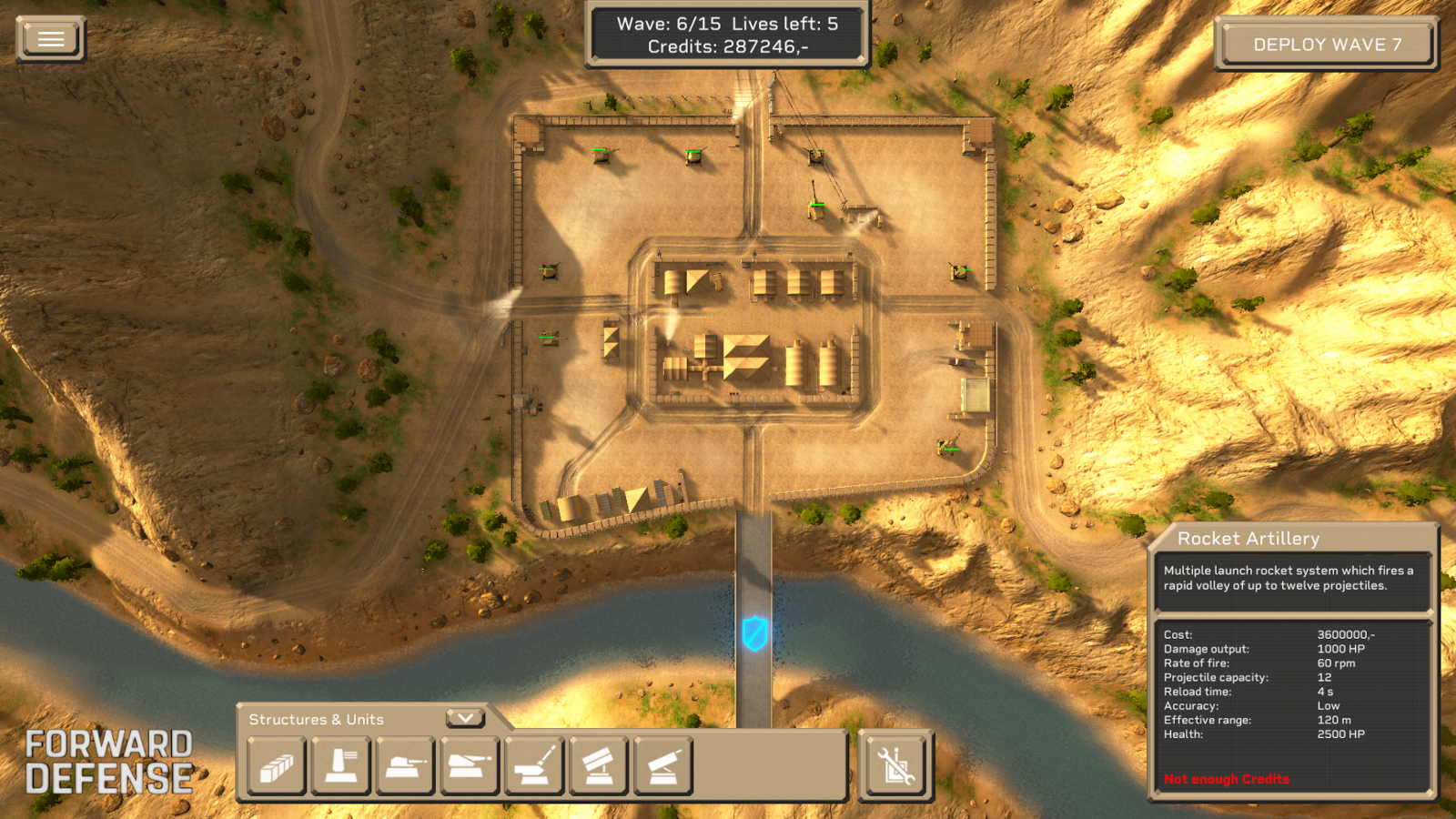 You'll be in charge of a well equipped UCF artillery regiment. Your task will be to strategically build and maintain a variety of Turret Structures ranging from high velocity Smoothbore Cannons to Howitzers firing 155mm air burst shells. You'll be able to use Hesco Walls to provide perimiter protection, and install upgrades on your Turrets to increase your range and firepower.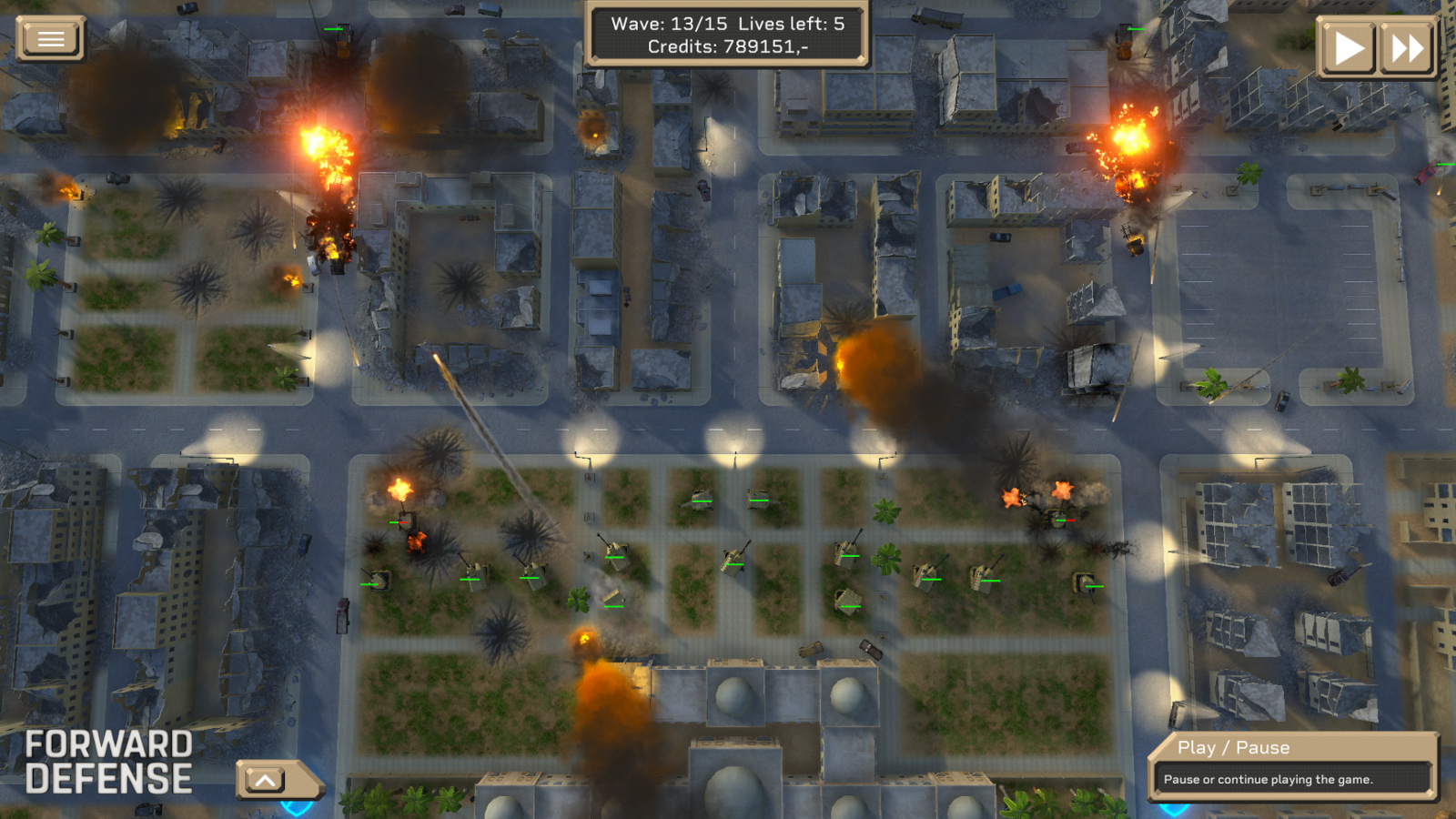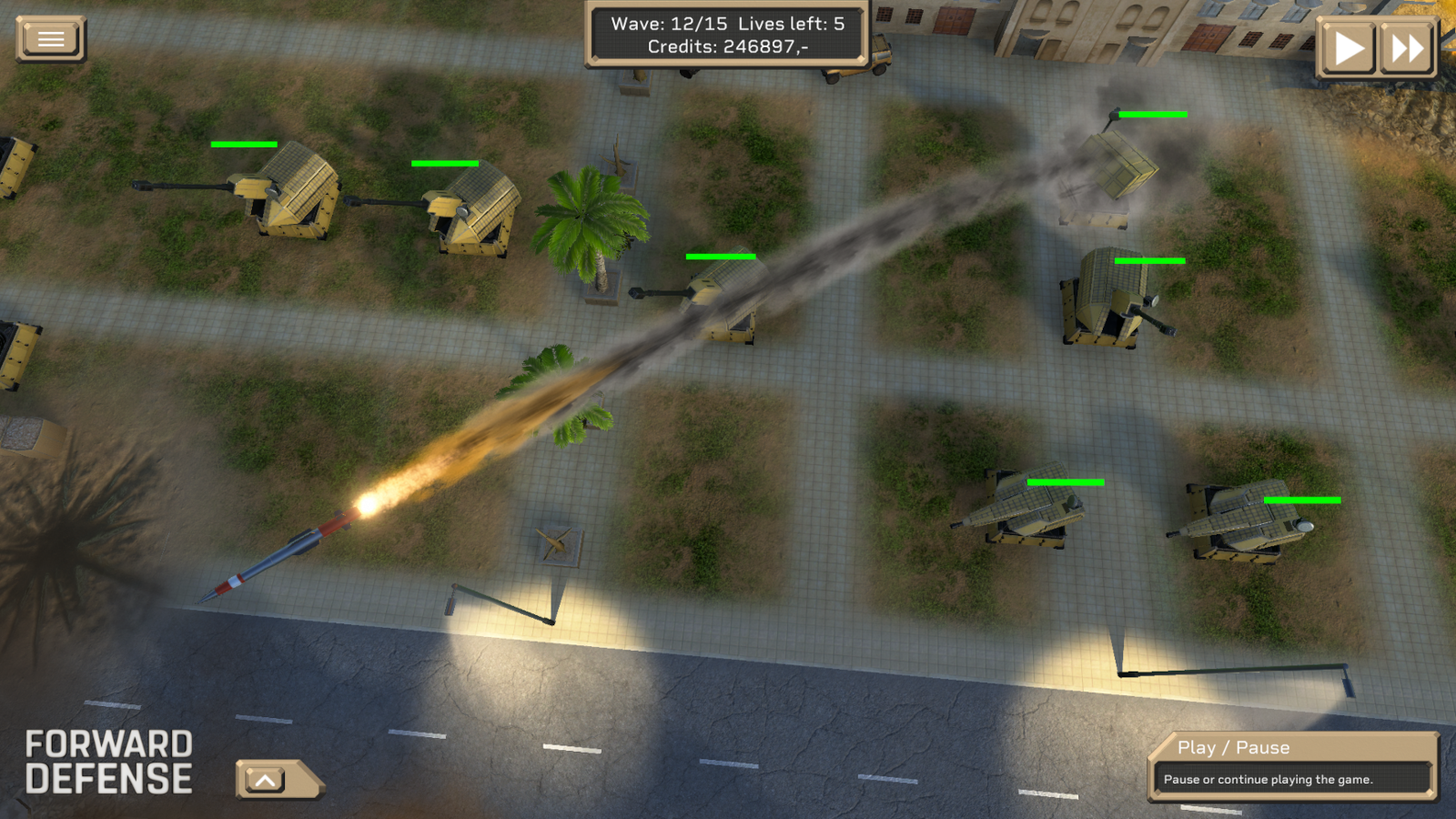 We're aiming to create a highly polished and detailed tower defense game. Forward Defense will be launching in Early Access first, so you'll be able to play the game very early on. We're very open to community feedback and want to slowly expand the game with new features, while keeping a close eye on performance. If you have any ideas or concerns, we would love to hear from you!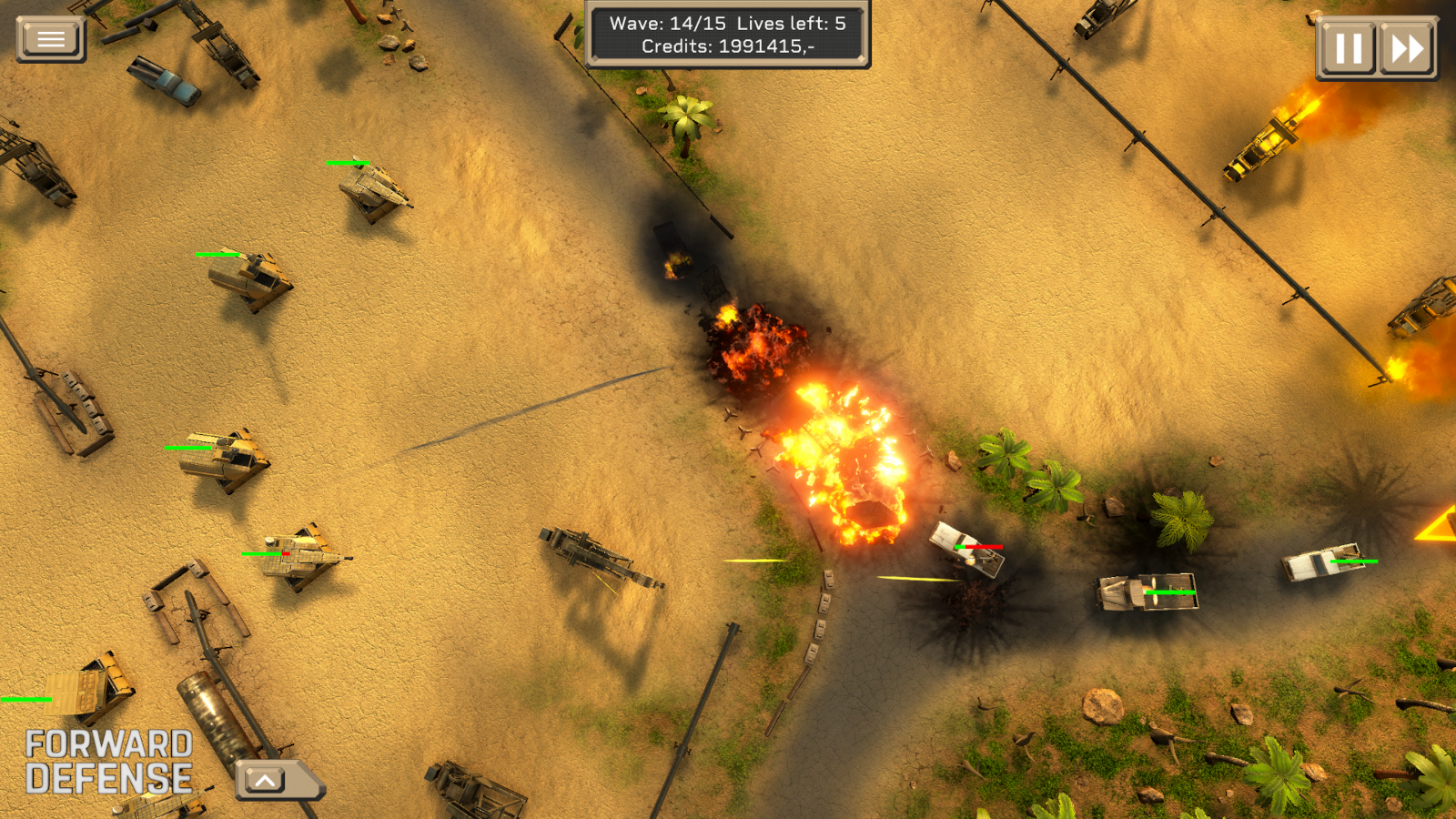 Stay tuned as we publish more news and updates.
Facebook: Facebook.com
Twitter: Twitter.com
Youtube: Youtube.com