Hey there!

Thank for your support and feedback. It helps us a lot to develop the game of our dream!

We've made a great work and today we publish our big update which includes all that things, what we planned in Early Access and more!
First of all you have to watch our new trailer! :)
Naval Battles
We added ships into the game! Now you can play on maps with a sea and fight enemy in naval battles. Build your fleet and conquer your opponent!
You can destroy enemy Trireme using a ram, or you can get his ship in melee fight with a ramp.
Controls
Control the ship in third person mode using arrow keys. 'Left' and 'Right' chooses a ship side to cammand it's oars, 'Up' and 'Down' chande power of rowing (3 steps). Also you can sprint with 'RShift' and try to put the ramp on enemy ship using 'Enter'.
You can control it in strategy map mode with your unit. Just say him to go into the sea or other island, and he will try to get the ship and go there.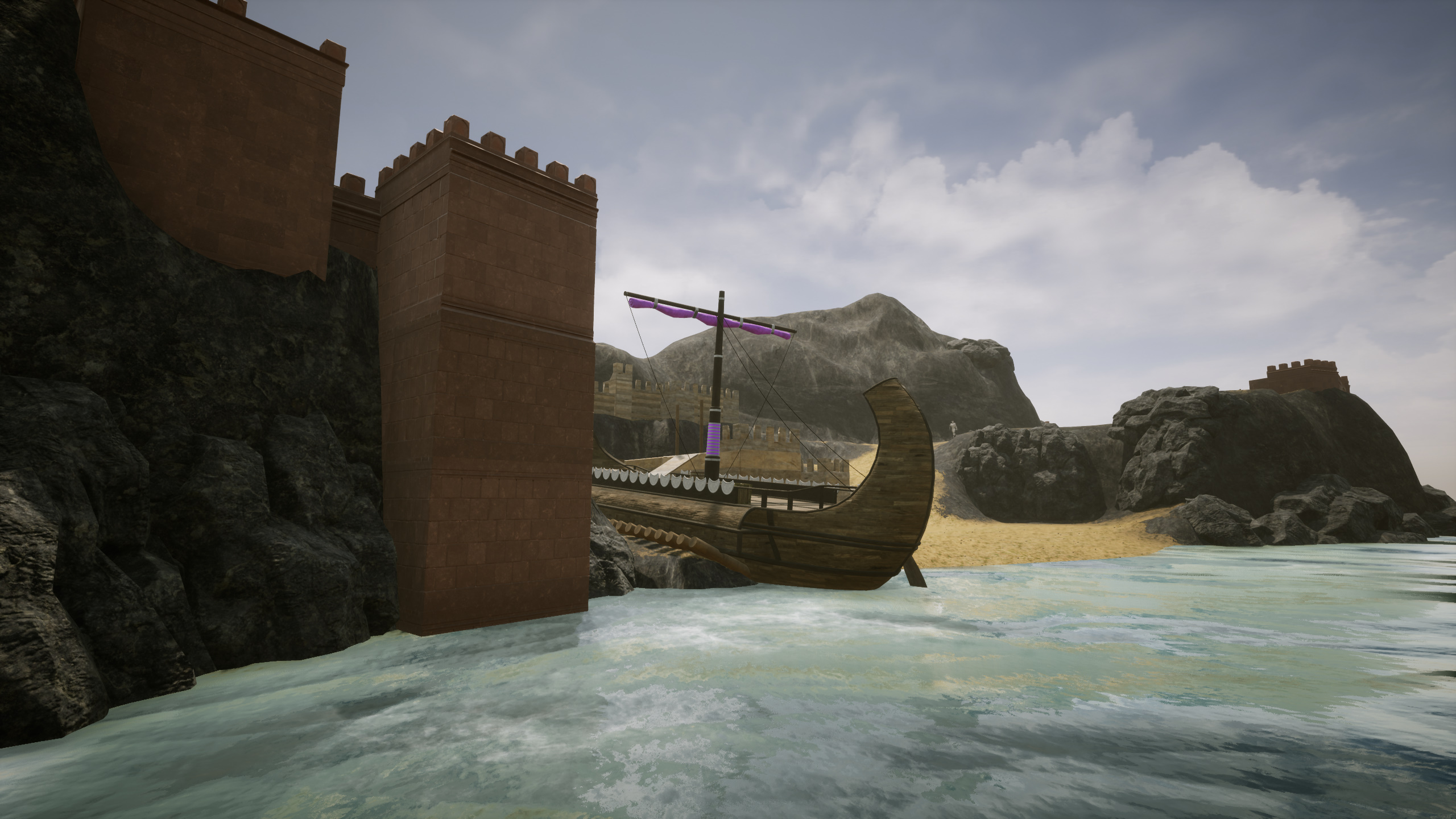 New Equipment
In the new version there are new weapons and shields for infantry.
Now you may choose equipment for your soldiers. It looks like that: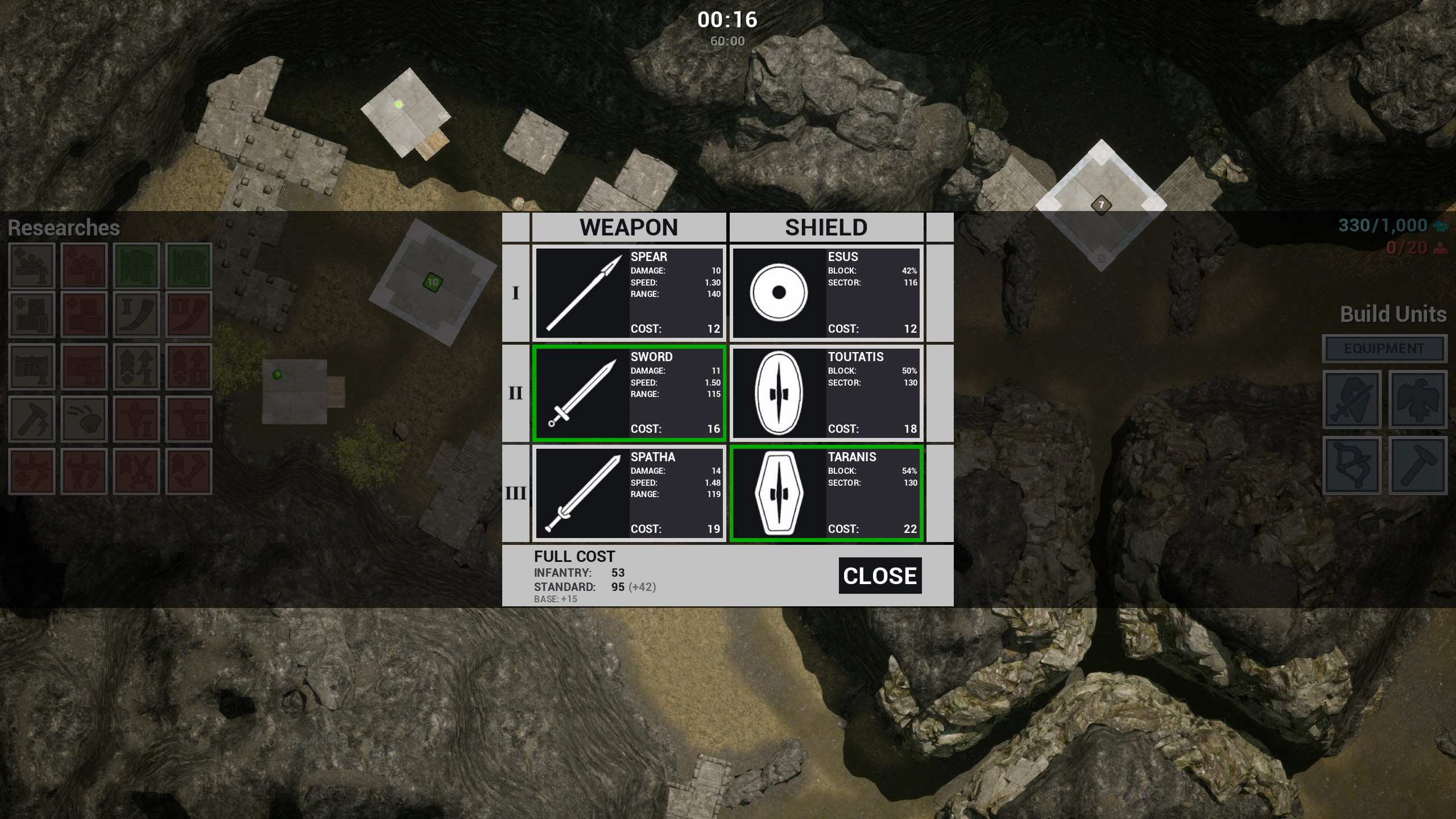 So, different equipment has differrent stats and cost. Also it requires researches. Plan your strategy in advance ;)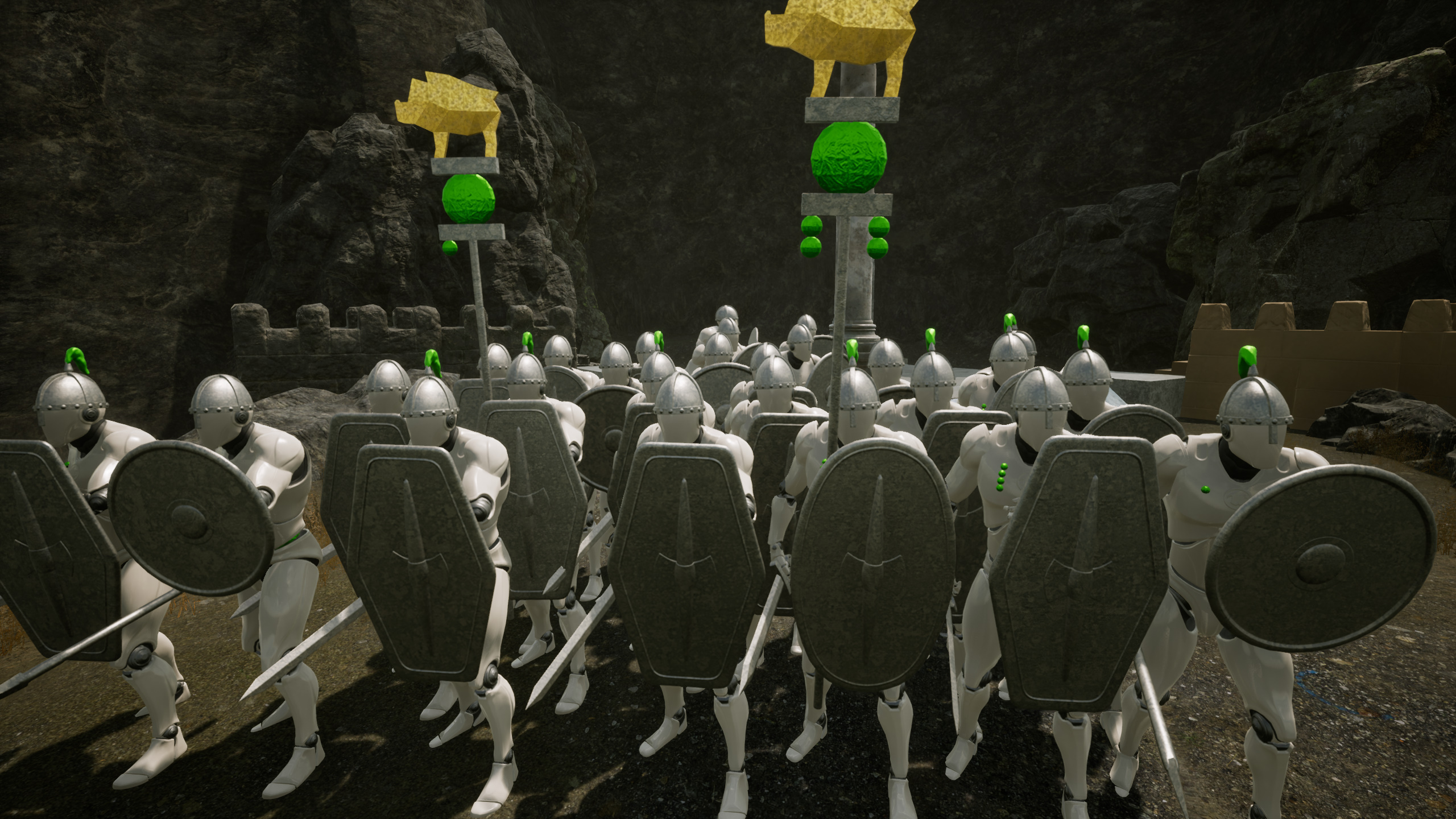 Match Statistics
We addaded time limit for matches. Also, now we track statistics. The game became more interesting with these options.

After a match you can look factions table and plots. Also there is a personal statistics, which says how much time you played in third person mode, how many enemies you killed by yourself and etc. Personal table is called "Battlefield" and it shows each human player apart. So, if you play with your friend in one team, you can see his and your personal statistics, not only factional.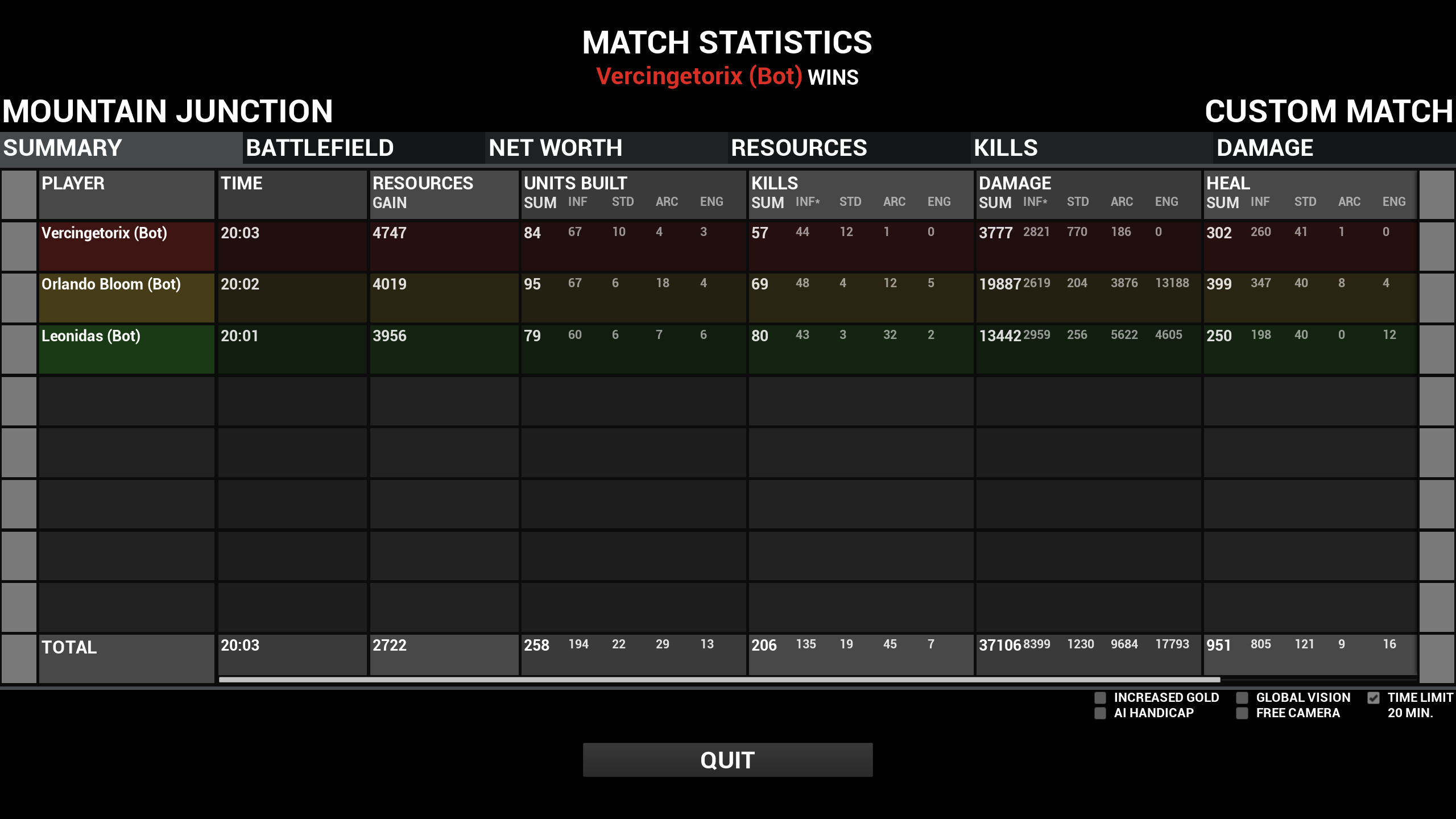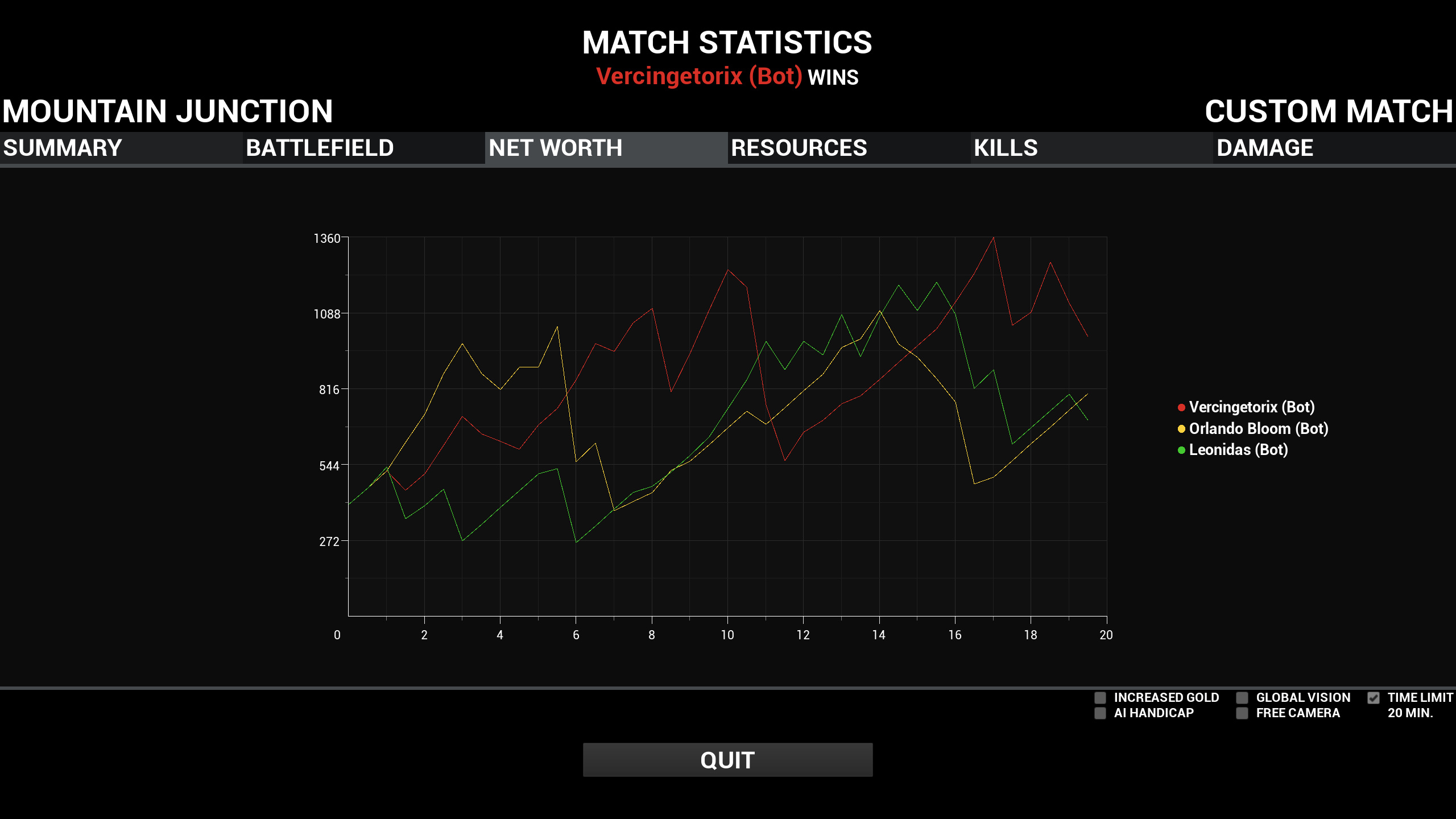 Campaign and Achievements
Campaign is open now! There are ten missions wich unlock additional maps for you. Try to pass them all.
Also, we added Steam Achievements for you.
Units Controls
There is a new command to units: "Retreat!". Is there a need to explain what is it? Just press 'Y' in battle to save your troops.

On stategy map units became more responsive. Now if you press RMB to cammand your squad to move to location, they ignore enemies. If you want they attack enemies, just press RMB+LCtrlwhen ordering. It works with archers, who now can go away from the battle. Also, you can press 'Y' in strategy map mode, and your squad will retreat.

Playing as archer in third person mode you can press 'F' and your archers will hold their fire. But remember that if you're shooting they will fire too.
AI updates
Your enemy now does not fight with you, if he thinks he's going to lose. Also, now he's better choose where to go and what conquer. Of course the bot now can use ships. Try to fight him ;)

Infantry can retreat from the battle, and they will find better way to run. Also, units can jump know if they want.
Voice Acting
Triremes and units now can talk. It make battles more expressive. We want to get your feedback about that particularly!
Other
New maps were included in this update. Also, there are many other bug fixes and little changes like UI design, LAN support, standards balance, researches fix and many others.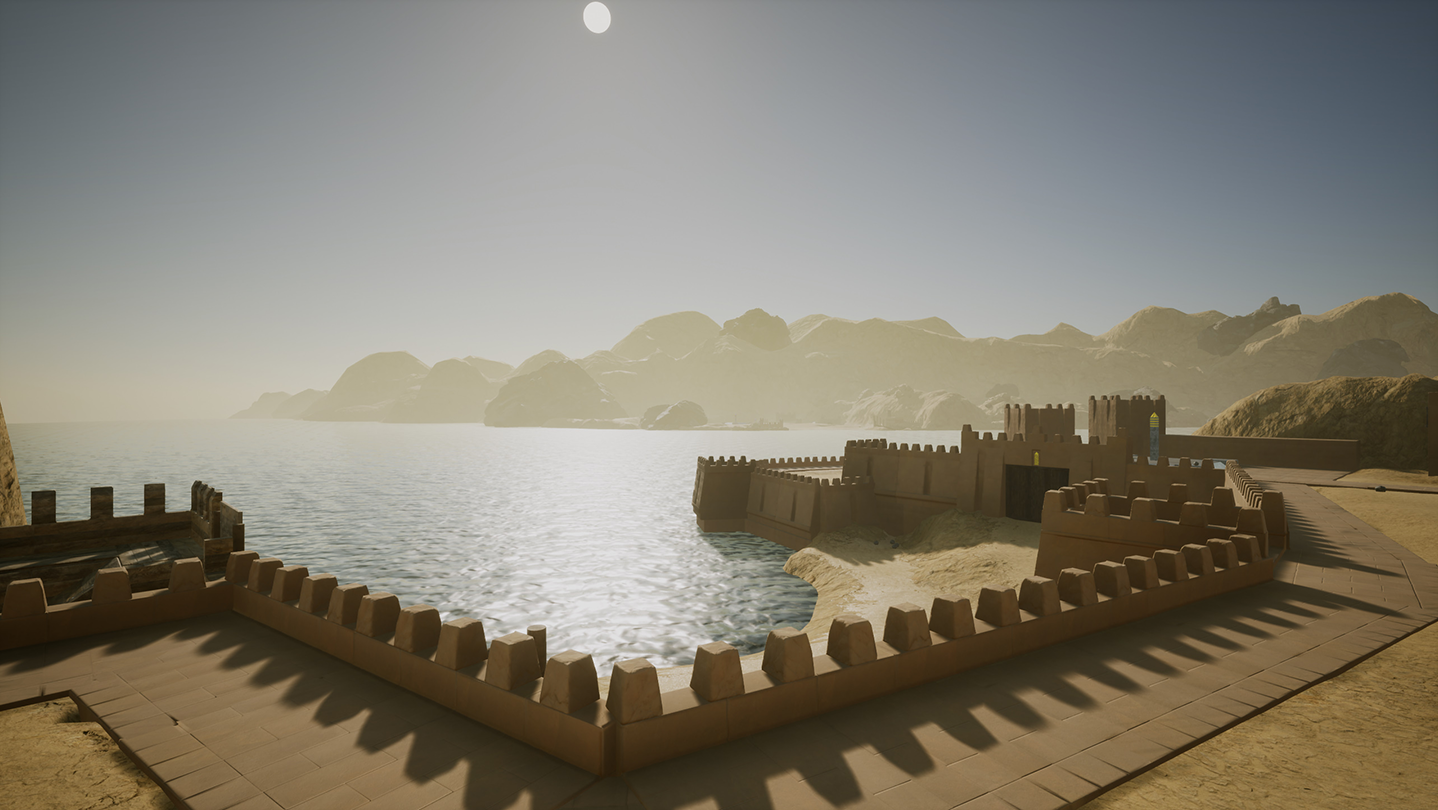 In a several days you'll get a new video tutorial, wich shows you how to play Formata with new features.

Please, enjoy this update! We're waiting for your feedback to improve Formata!