I finally have the next update done, it took a little longer than I would have liked though, hope you enjoy the update.
THIS VERSION IS NOT IN THE AUTO-UPDATER. YOU NEED TO DOWNLOAD IT HERE! (unless you update it through Desura)
Unfortunately because the update is a lot bigger I don't have the bandwidth to spare for such a large auto-update size. In the future I'll rent a dedicated server and this won't be a problem, but for now at least I wanted to try and keep my costs low.
You can get it here:
Gamefront.com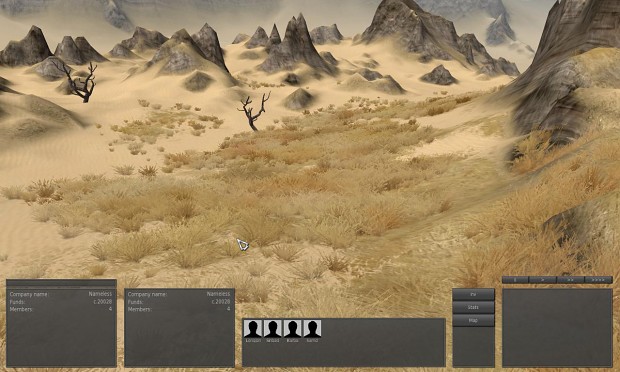 [ppbranchg14814button]
FEATURES
-Foliage system
-Characters bleed 3x faster, but bloodloss clots (slows down) 4x faster.
-Character skills now increase more slowly as they get higher
BUG FIXES
-If your characters are staying down but are not wounded, they will get up if you give them a move order (eg right-click somewhere)
-Fixed bug where splitting an item stack made the value skyrocket
-fixed bug where you couldnt heal neutral NPCs
-fixed backpack inventories being mis-aligned
-fixed carrying bug where you sometimes couldnt put someone down
-fixed visual bugs with ragdolls when carrying them
-fixed bugs with splinting. You can now only splint damage as high as 40
-fixed the invisible npcs bug
NEAR FUTURE PLANS
-bug fixes, and foliage improvements
-optimisations
-sleeping in beds, then building ownership