Foldrum Update #9
Okay so, there are a couple of minor things that will be omitted from the demo release due to time constraints. These are: the forest tiles, since they would require that I build in a weighted quick union system (a.k.a. not fun/much pain); the axe's ability to alter tiles, since we have not yet fully worked out what options there will be for this; and finally, the ability of the raw magic to set tiles on fire, because creating the tiles and code for this would take time that we simply don't have right now.
Here is the updated chart for this week:
Red = not started
Yellow = in progress
Light Blue = means it's done but needs to be confirmed to work properly
Green = done and has been checked (it will probably be a while before you see this colour since checks will probably be at the end of finishing a segment)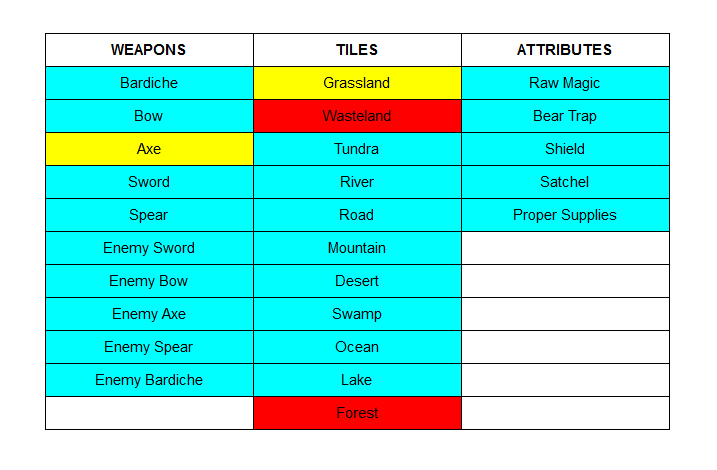 I also got some new art in for the item, movement, and attack buttons since they were looking really rough and had not been updated in a long time.

This is one of the many minor changes that have been added to Foldrum in this last two week period. One of the most needed was a direction facing indicator.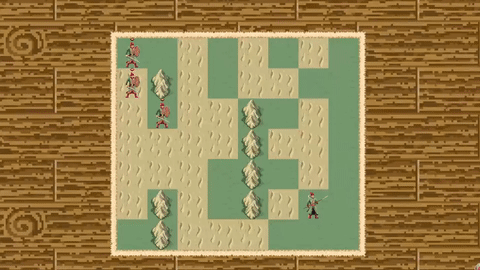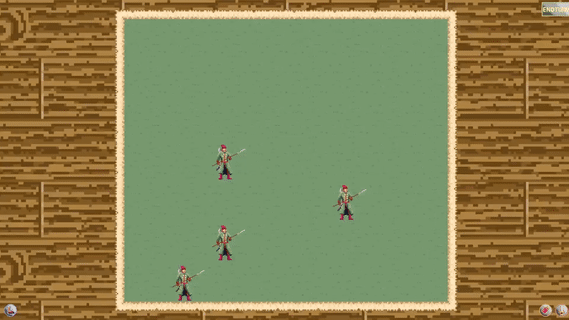 As you can see, this wasn't the only change, with a background and border surrounding the map you play on. It is really nice to not have the default unity background showing in these updates anymore, and hopefully the art will continue to get better as time goes on.
I don't want to reveal too much more before the demo, so I will leave you with two new sketches from Jim. The demo releases next Friday so get HYPED!!!!! or don't it's your choice, but either way if you have any interest in Foldrum you might want to check out this page on December 22nd.