Foldrum Update #6
Ok so since you are looking at one of the DB pages now here is the more detailed breakdown from the video.
So as I mentioned Faizan is the man in charge of doing BWW(Big Wide World) and he has been making some huge progress on it. He has been helped by Andrew who is our sound guy but honestly with his ridiculously varied background kinda has his hands in everything. Together they got random generation working for any size possibility and you saw in the video how varied they could really get. The random generation was a big deal to get working but there was also the issue of optimization for mobile devices since you can't be rendering all that map at once. Faizan recently got that working as well and now the game can run basically any sized island we desire and it will run perfectly with no hiccups.
The method he used for it was basically localizing the tiles required for gameplay and not rendering anything else. since you only care about what the player is doing at the moment in the game, everything going on in the island otherwise is just noise and can be stored as just number values, rather than be actually rendered.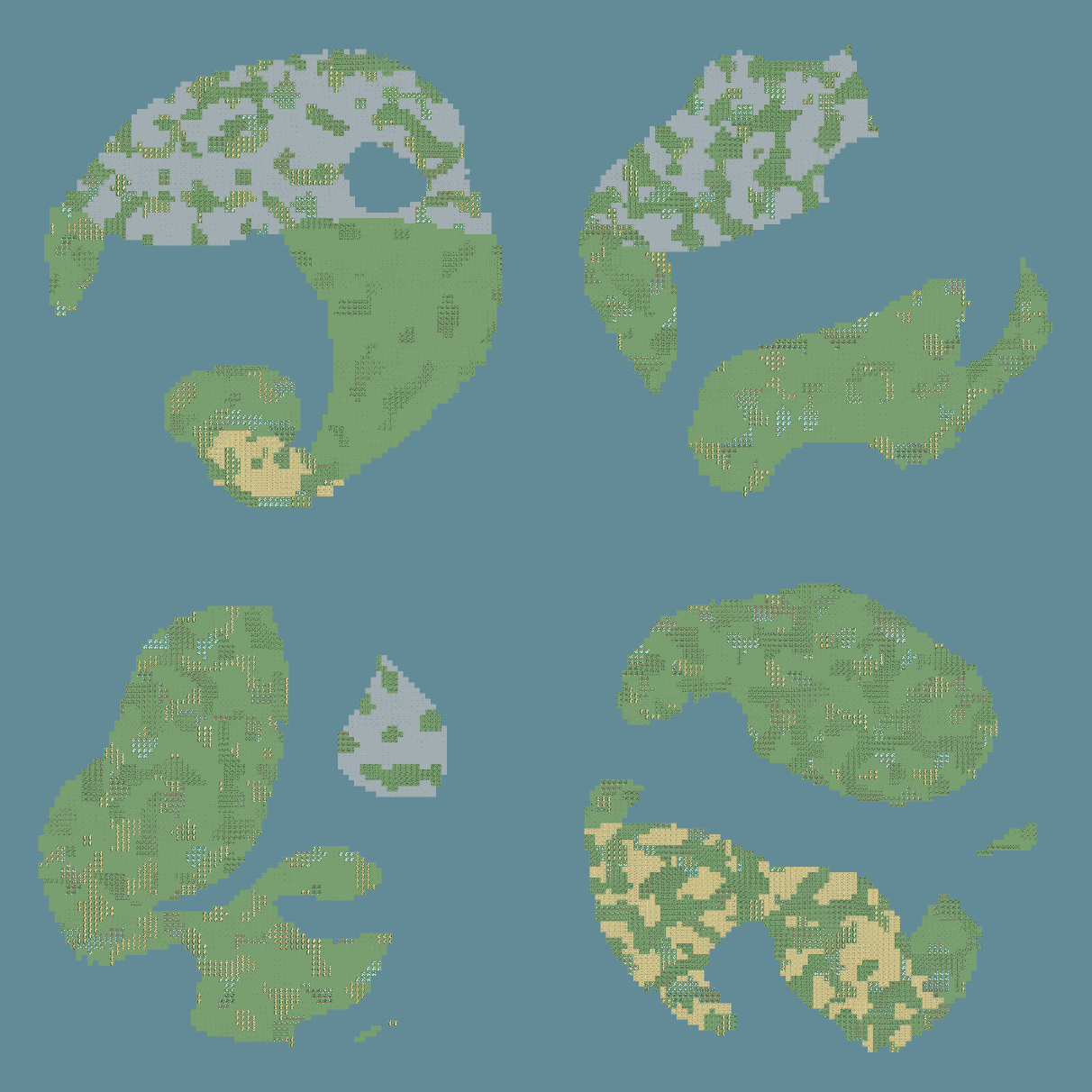 Red = not started
Yellow = in progress
Light Blue = means it's done but needs to be confirmed to work properly
Green = done and has been checked (it will probably be a while before you see this colour since checks will probably be at the end of finishing a segment)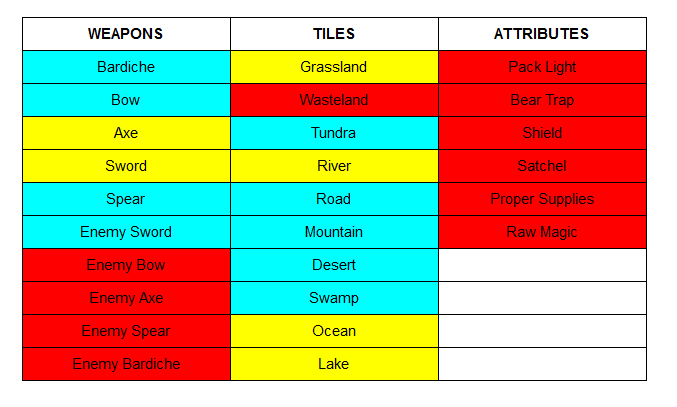 So as you can see this week I got a lot done on the tiles. The Ocean, Lake and River tiles are pretty straight forward and are more of an art problem than a problem for coding. However that wasteland tile will probably be red for a while. That is due to the fact that wasteland tiles are directly related to the raw magic item. Basically raw magic lights stuff on fire which includes tiles. So until Raw Magic is done I can't finish Wasteland tiles. In the next two week period I will tackle finishing up the rest of the tiles then I can then moving to work on the AI of the enemies. So you should start to see those enemy weapons slots move to yellow and blue next week.
I will end off with some art. You might have seen them in the video but here are the tiles I worked on this week in more detail.
The Road tile: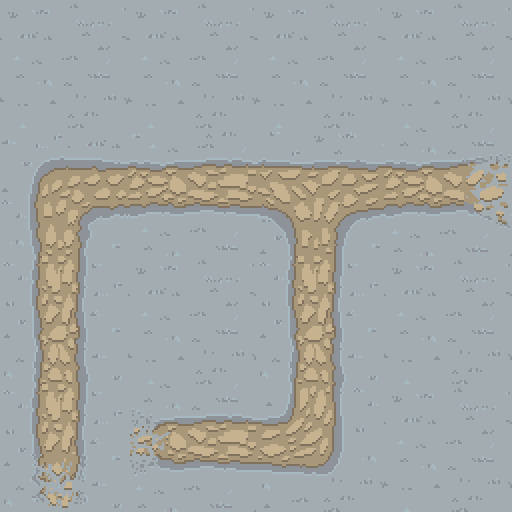 I was only half joking with my ending of the video where I said art is basically like bashing your head against a wall. Here is all the rejects I made before I picked this tile for the road.

Beach Tile: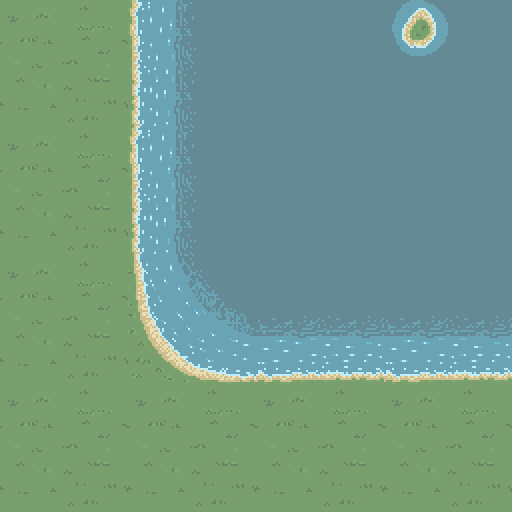 This came a bit more naturally to me but then again I did not save the attempts for this tile.
Finally I will show off another drawing from Jim.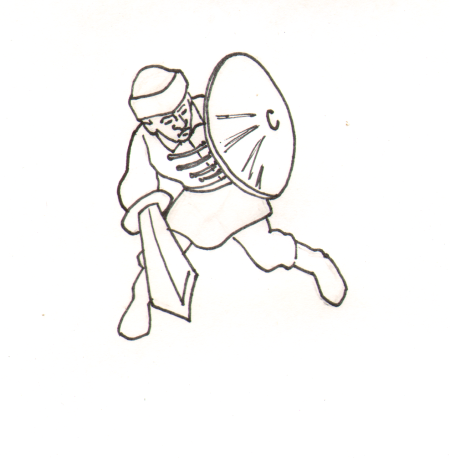 That is all for this week. See you in two weeks!