Foldrum Update #4
So first and foremost in addition to this video I mentioned in it a change to the format of development. What I mean by that is for the gameplay section at least I will post a progress sheet that will allow you guys to keep track of the game's progress in gameplay development.
The format works as follows:
Red = not started
Yellow = in progress
Light Blue = means it's done but needs to be confirmed to work properly
Green = done and has been checked (it will probably be a while before you see this colour since checks will probably be at the end of finishing a segment)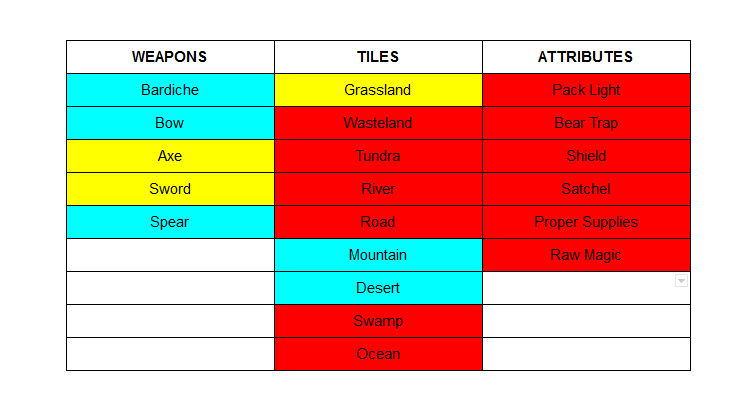 This is the major part of the core gameplay section which is most of the girth of the code. Once this is done I will be moving on to artificial intelligence and more detailed user interface stuff.
I will also post here more concept art from Jim, one of our artists who is getting into the swing of things now. He has been experimenting lately in getting a feel for characters in Foldrum.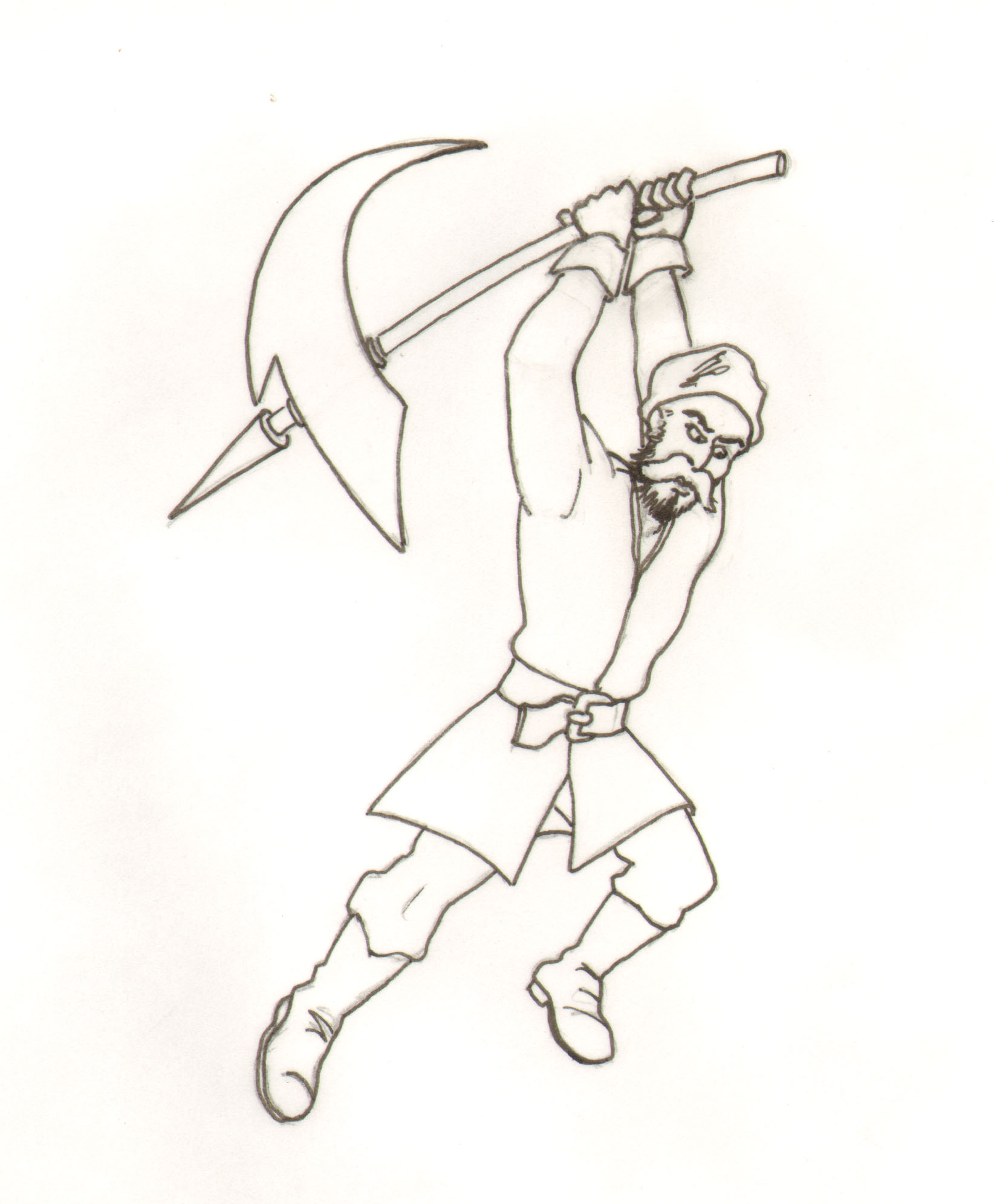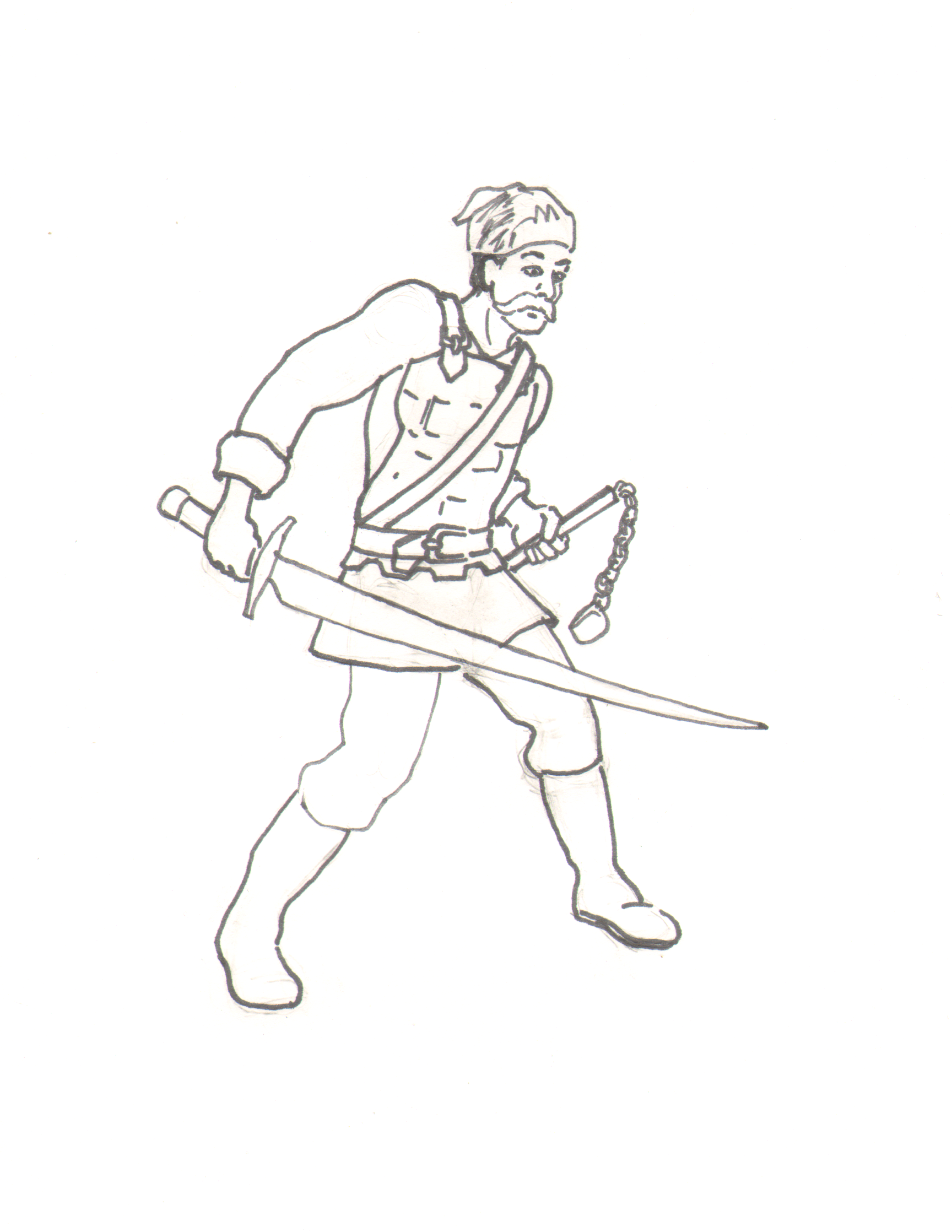 And last but not least here is a showing of how two different weapons look in game. The Bardiche, a weapon which can hit more than one enemy in a single swing, and the sword, a weapon that has the ability to counter enemy attacks.
First up the sword. In this image I have set the counter in the direction of the enemy. When the enemy moves down and attempts to attack he will be killed first due to the counter attack feature of the sword.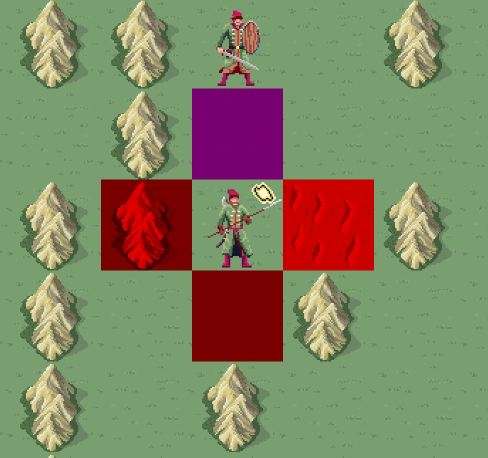 Second is the Bardiche. If multiple enemies were to enter its range, they would all be killed or injured in one attack. The bardiche also gains extra range if you do not move on the start of your turn.