With the game leaving its first year of development behind this week, we thought it fitting to reflect on the aspect that ruled its design from day one: realism.

Once the idea was outlined, and a rough prototype was set, it was time to get busy. Not programming. Not designing. Not modeling.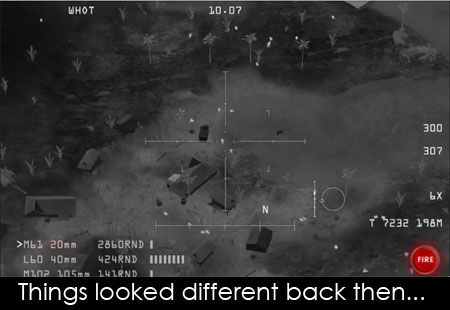 The following step was doing research on anything remotely related to the AC-130 Gunship, the units that would inhabit the game world, and the historical setting in which the game takes place. A LOT of research.

Books, historical accounts, 200+ pages of real declassified AC-130 operation manuals, schematics, audio, videos about the Gunship, tanks, artillery, explosions, FLIR, FLIR and more FLIR.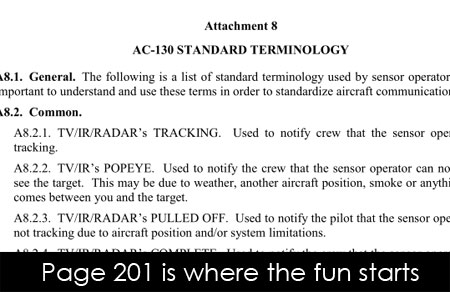 What do the numbers on the AC-130's FCO (Fire Control Officer) display mean? How fast does a dead body cool down? Should this cooldown be noticeable on the FLIR? Where is the access hatch for the driver of a ZSU-23-4 'Shilka'? How does each tank explode?

Once we had enough military knowledge to be considered a threat to national security, we got busy doing the actual development. And it has, undoubtedly, been a tremendous challenge to make characters and machines act in a realistic fashion with the limited processing power available on mobile.

There are enough features related to providing a realistic experience to make listing them all a tedious process. In our next article we will provide you with an in-depth, feature-by-feature look at some aspects of realism in the game, including explanations on their inner workings.

For now, enjoy this video showcasing how vehicles react to getting shot by an undetected or superior enemy -in this case, the AC-130 Gunship.