Hello once again, exams are finally over! This means I get round to making some real progress on the mod. I need to start picking up where I left off and redo the pirates but that's going to be rather tedious so ill get some new units added in between doing that.
Ive been looking at EvilleJedi's model pack and Nomada_Firefox has been kind to grant me permission to use that. I will be adding lots of new units, giving high priority to the Golan Platforms. The full unit list is below, if you want anything in particular adding let me know!
Also the quasar carrier will definitely be added because the rebels need a proper low-mid level carrier to make up for the lack of fighter-support their ships have. I'll also be redoing the MonCal ships with some new models.
The results of both polls were fairly one sided. Corruption is bad! Hardpoints are good! I may still do optional hardpoints downloads for people who like them gone.
If you want to get involved please contact me on here, leave a comment or pop me an email at joegray1996@hotmail.com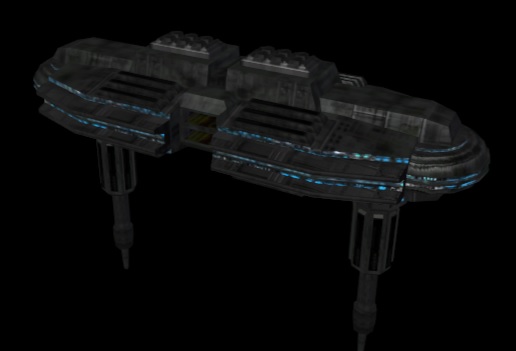 Models on pack:
-From Imperial pack:
Assault Transport
Corellian Corvette
Corellian Gunship
Corellian Heavy Gunship
Corellian LT Gunship
Guardian Light Cruiser
Heavy Corvette
System Patrol Craft
Allegiance Destroyer
Implacable Cruiser
Praetor Cruiser
Titan Cruiser
Tyrant Missile Cruiser
Acclamator Assault Ship
Acclamator Star Frigate
Dominator Destroyer
Harrow Destroyer
Imperator Destroyer
Imperator II Destroyer
Imperator III Destroyer
Venator Destroyer
Victory I Destroyer
Victory II Destroyer
Victory III Destroyer
Inmovilizer 418
Enforcer
Demolisher
Watchkeeper
Clawcraft
Assault Gunboat
I7 Howlrunner
Missile Boat
Preybird
TIE Avenger
TIE Droid
TIE Raptor
TIE Scimitar
Bayonet Cruiser
Carrack Cruiser
Dreadnaught
Eidolon
Escort Carrier
Galeon
Heavy Frigate
Heavy Frigate 2
Lancer Frigate
Loronar Strike Cruiser
Nebulon B2 Frigate
Nebulon B Frigate
Fighter Factory
Golan I Platform
Golan II Platform
Golan III Platform
Heavy Launcher
Ion Platform
Missile Platform
Perimiter Defense
Research Platform
XQ1
TorpedoSphere
Corellian Battleship
Executor SSD
Sovereign SSD
Vengence SSD
World Devastator

-From Rebel pack:
Agrave
Marauder Corvette
Ranger
Bulkwark MKI
Bulkwark MKII
Dauntless
Goliath
MC90
MC80C
Mediator
Battledragon
Bothan Assaultcruiser
Corellian Old Destroyer
Defender Destroyer
KDY Republic
MC80
MC80a
MC80 wingless
MC80b
MC90
Rejuvenator Destroyer
Republic Destroyer
Bwing
Cloakshape
Ewing
Kwing
R41
Twing
XJwing
Xwing
Ywing
Assault Frigate MKI
Assault Frigate MKII
Balrus
CC7700
CC9600
Corona
Liberator
Majestic
MC40
MC40b
MC60
Quasar Fire
Sacheen
Ferret

-From Pirate pack:
Boarding craft
CR20
Diamond Cruiser
Invincible
LucrehulkB
LucrehulkC
LucrehulkCI
LucrehulkDD
Mandator MKI
Mandator MKII
Procurator
Providence
Leviathan
Munificent
Recusant
Recusant Patrol
Technounion Destroyer
Vainglorious
Actis
Aethersprite
ARC-170
Ginivex
Nantex
Technounion
Tridroid
V-19
Vulture
Hardcell
Pinnance
Thranta
TrafedII
VictoryII Frigate
CR2200
CREDITS FOR THE PACK
Models: Evillejedi.
Texture: Most of the models use Evillejedi´s skins edited by Nawrocki.
Rigged: Nomada_Firefox.
Particles: Nomada_Firefox/Petroglyph/Lucasarts
Permission given to use by: Nomada_Firefox
Once again thank you for tuning in and supporting me every step of the way!
Silverjoe