Hi everyone, as the latest 1.44 update is finally available on Android and iOS I thought I would go through the major changes.
First off there is the new 6 shooter upgrade, it's the next thing up from the previous most powerful weapon, the Quad Gun. You can get it by either shooting the upgrade boxes, winning it in loot boxes or by unlocking it in the store for coins.
Also in the new arsenal is a charged up laser cannon ability for a deadly blast of focused damage.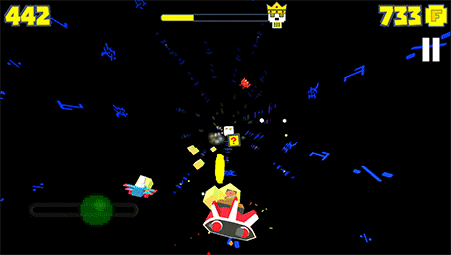 When you release the controls your ship laser begins to charge up. When you press the screen again the ship blasts out a deadly laser beam. The longer you let it charge up, the longer the laser beam stays active. It can also shoot through multiple targets, so it's possible to line up enemies and deal damage to them all.
With the theme of lasers this update, there is a new Lazy Bear side-winder!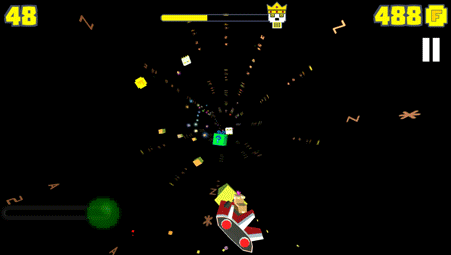 With his mini-laser he can put a serious dent in the enemies health. He follows you around, like the Gunny Chicken, but instead of a cannon he fires bursts of his laser at enemies in his path.
Another handy new feature is the ability to shoot mines and missiles before they ruin your day. Here's an example of blasting a path through the Clown Boss's mine attack.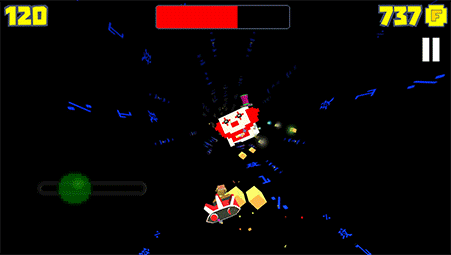 A new futuristic 80's soundtrack is included in the latest update as well, to put you right into the dimly lit arcades of far-far away. Along with a handy sound options to toggle the music and sound effects on or off if that takes your fancy.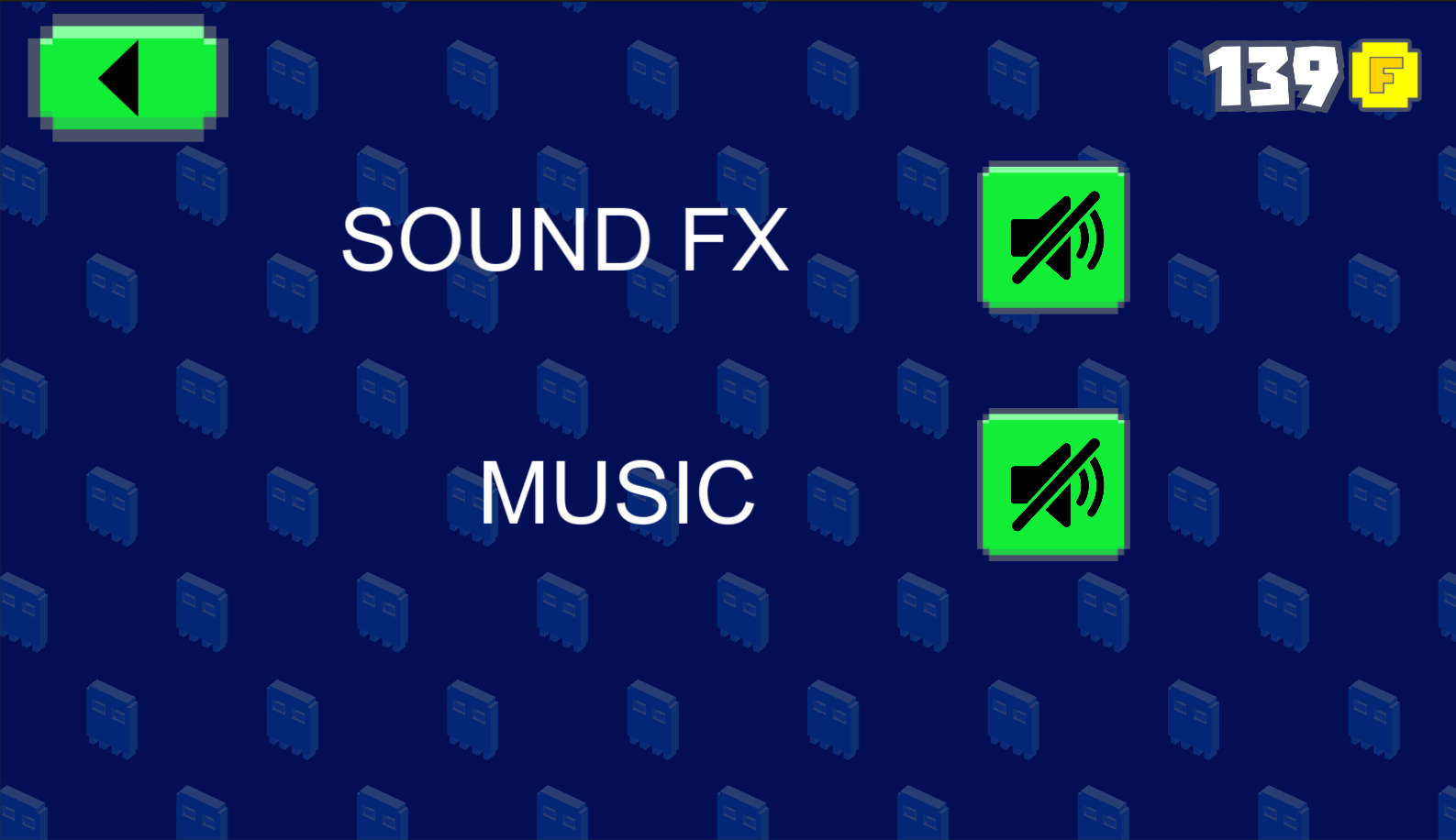 I've been listening to the feedback since release, and the stand out concern was the viewing angle did not allow enough time to avoid enemies and missiles approaching from the sides. So to address this the view has been zoomed out further to give a wider viewing angle. I think this change has reduced the chance of being sideswiped by an unexpected missile.
Along with lots of tweaks and bug fixes that's about it - Phew!- that's quite a few things for one update!
Since release the game is continuing to evolve, and will be continued to be supported and updated into the foreseeable future. Thanks for all the support, and happy gunning!