It would be a sad error in judgement to mistake me for a corpse...
Well, it's good news-bad news times. The bad news, as you're probably already aware, is that the mod is behind schedule. My personal life was taking a major second place to development of this mod (since this has been mostly a solo project), and that needed to change. The good news is that after a few months break, I'm back and ready to show off some of the things I've worked on.
As you can see below, Operation: City of Lights has been remade from the version we shared a preview of last year.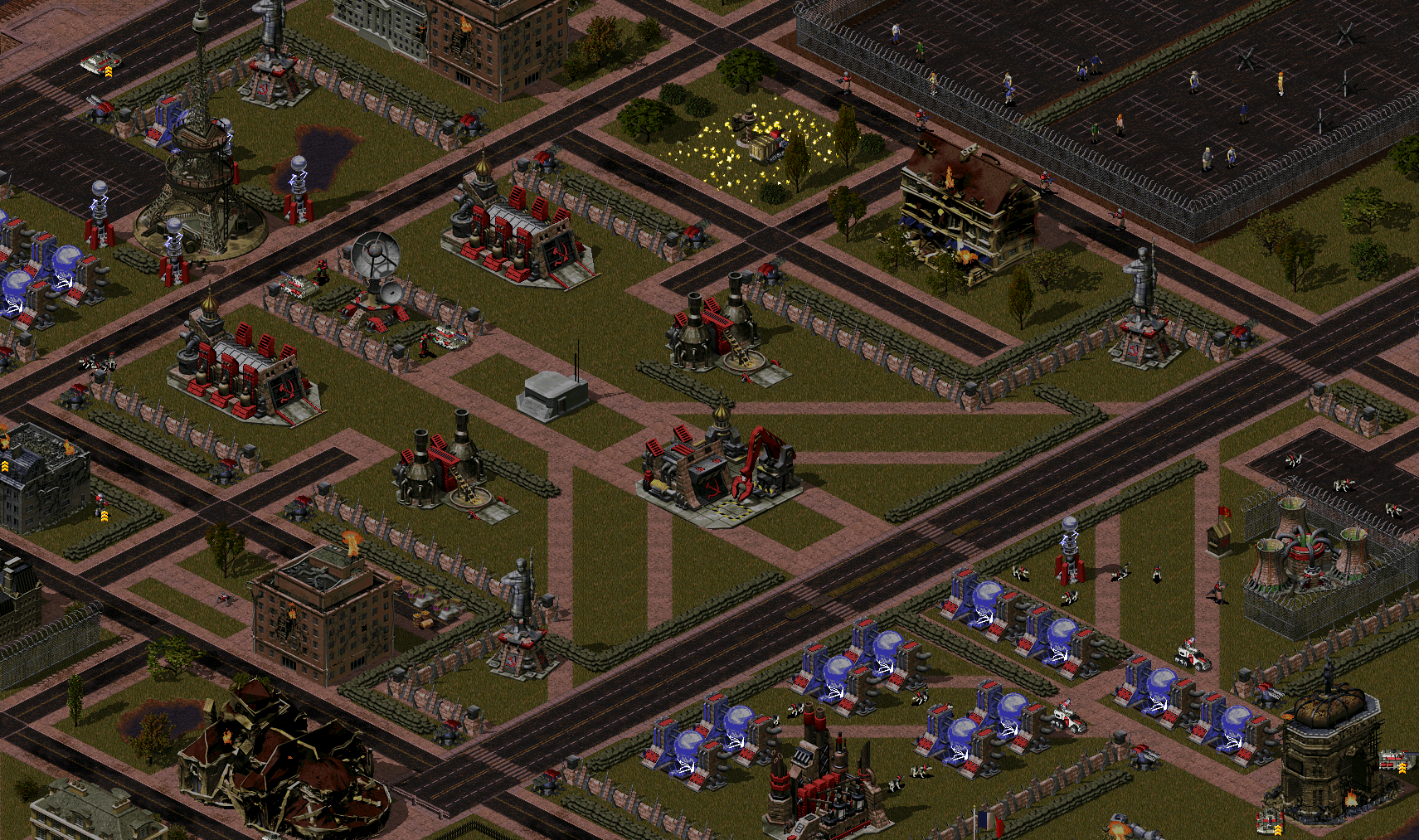 The old version simply felt under-done and unnecessarily simplistic. Plus, if you're going back to see Paris under threat from a giant lightning rod, you probably want to see that thing in action, right?
Another mission that's changed a lot is Operation: Chrono Storm. We've seen many different iterations of this map behind the scenes, with Soviets defending the Kremlin, attacking Moscow, using mind-controlled spies or even trying to infiltrate the Chronosphere (that was a very wacky build).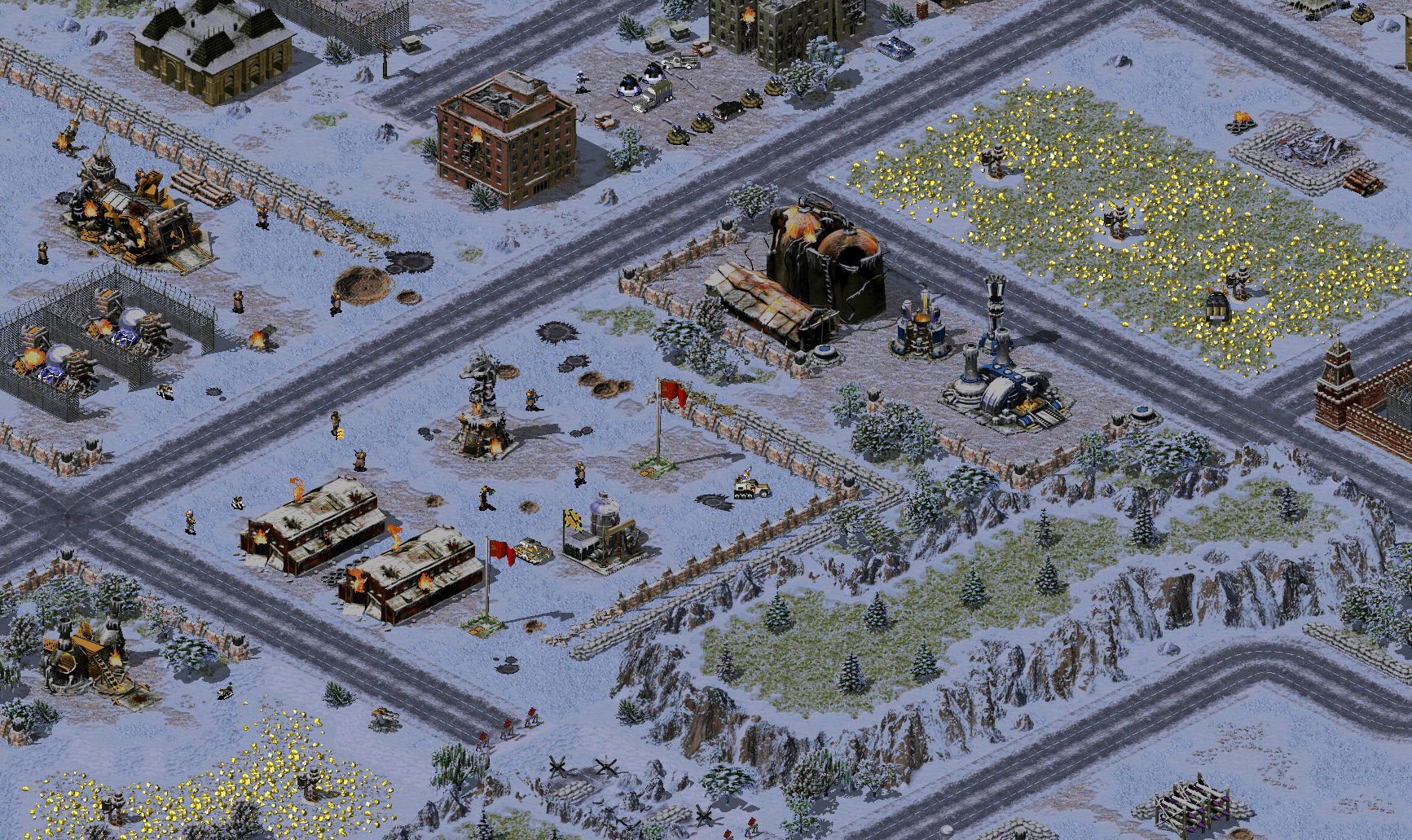 In my opinion, Red Alert 2 never had enough micro-management missions, and to an extreme degree with the Soviets. For this reason, a large component of this new version involves sneaking around Moscow, uniting the stragglers from a humiliating defeat at the hands of the Allies. Don't worry though, this campaign will still go out with a bang.
Returning to the Allied Campaign, we have Operation: Sub-Divide. This was another mission made more difficult to flip by the effective existence of a flipped version in the original game, in the form of Operation: Deep Sea. The layout of the map being a little different wasn't quite enough for me.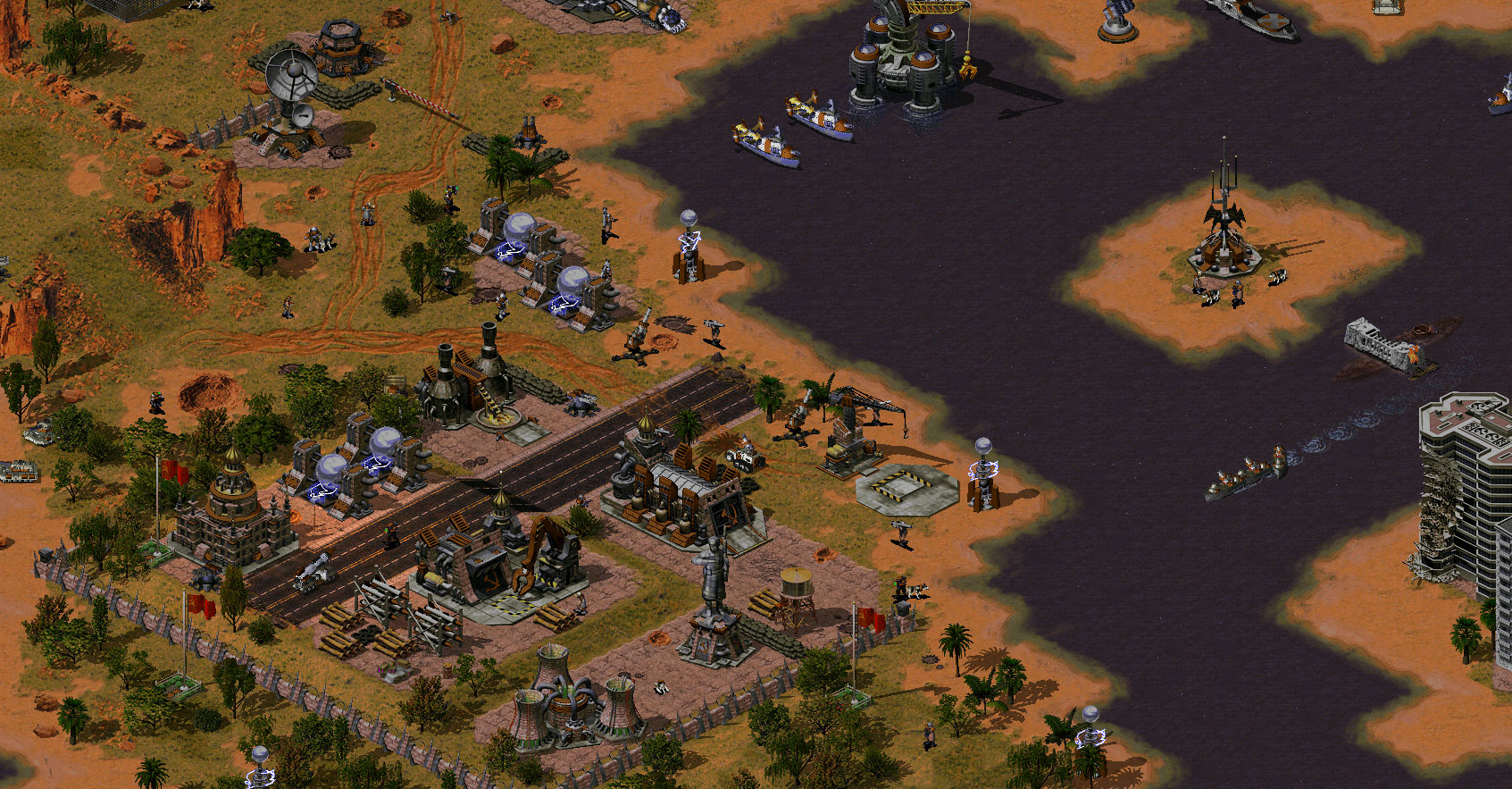 And after all, we haven't even had a Tanya mission yet…
And for a much subtler change, here's Operation: Fallout. This map was extremely basic in terms of terrain, so we're just "jazzing it up" a little.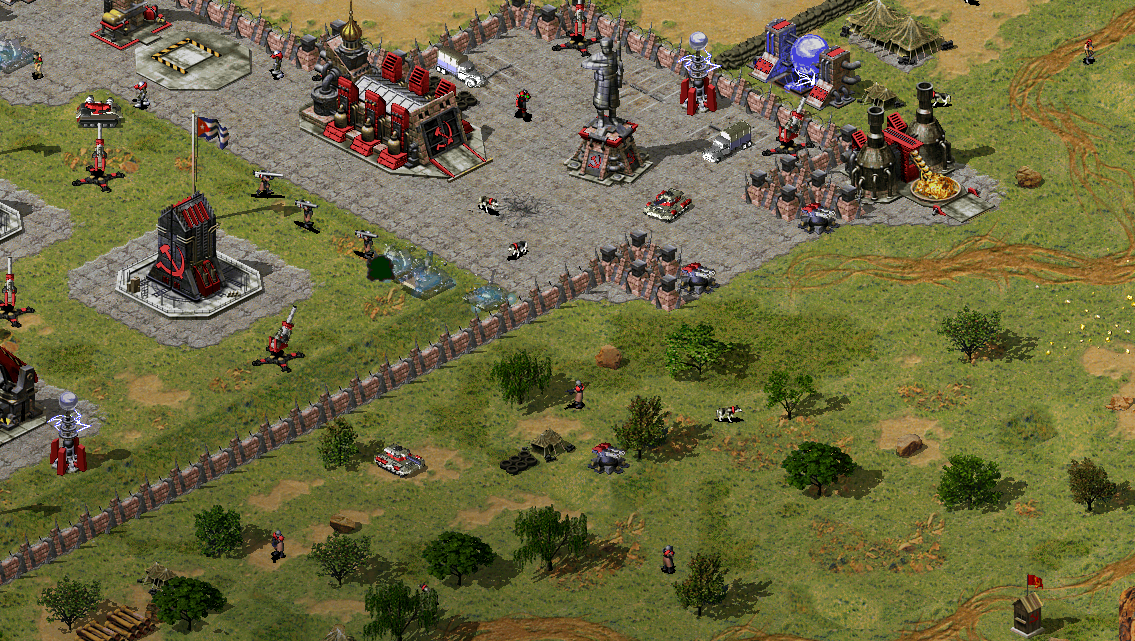 The actual content of the mission won't be changing much from the previous version. After all, I still want the player to experience the sheer rush of firing three Nuclear Missiles in rapid succession.
Before I go, I wanted to address the possibility of a "demo" version of the mod including just a few of the levels that are ready for release. Since the project is delayed, and I want you all to have something to play with, keep an eye on the horizon for that.