3 generations of Flame tank line up side by side, and give us a great
opportunity to celebrate the history of this very controversial unit.
We all remember the famous Tiberian Dawn FMV that introduced us to Nod's Flame tank. It also provided an important insight into the manner in which the Brotherhood conducted itself in relation to the media and the value they placed on the psychological impact of their actions.
Then came the Tiberian Sun conflict and now Nod's Flame tank went the way of the devil, literally in terms of its name, and one of the most menacing vehicles (at least in terms of stills and FMV) was created.
Those hoping for greater things were to be disappointed. The Tiberian Sun conflict ended up being a high point for Nod design and ingenuity, some would argue that it was also a high point for GDI, the third Tiberium war gave us a lack luster effort in terms of its Flame tank.
While I quite like the C&C3 Flame tank (I do prefer 'standard' version, stupid Kane's edition skins), the problem is that it is following on from Tiberian Sun's 'Devil's Tongue'.
The C&C3 Flame tank plumbs the depths of banality in comparison to the Devil's Tongue, a gentle step down in quality would have gone unnoticed, but EA chose to leap head first of the TS summit.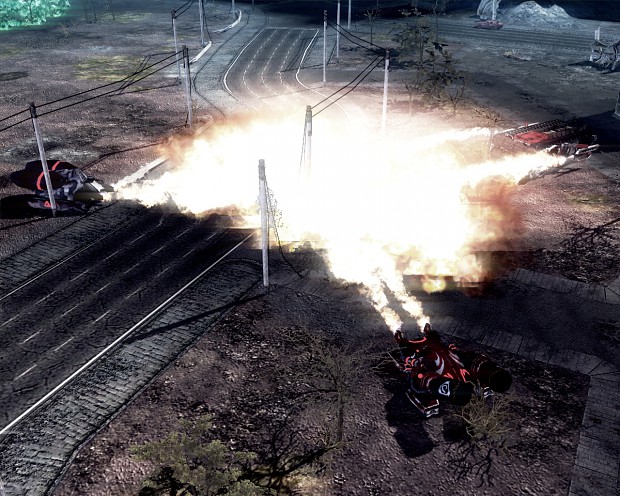 Another lousy Nod reunion barbecue, all that burnt meat!
C&C3 Flame tank, you are the weakest link, goodbye! The Tiberian Dawn classic will take its place.