Nov 20th is the first anniversary of this project in development.
Today I'll introduce the three locomotive units that have made it into the game so far.
V60 Locomotive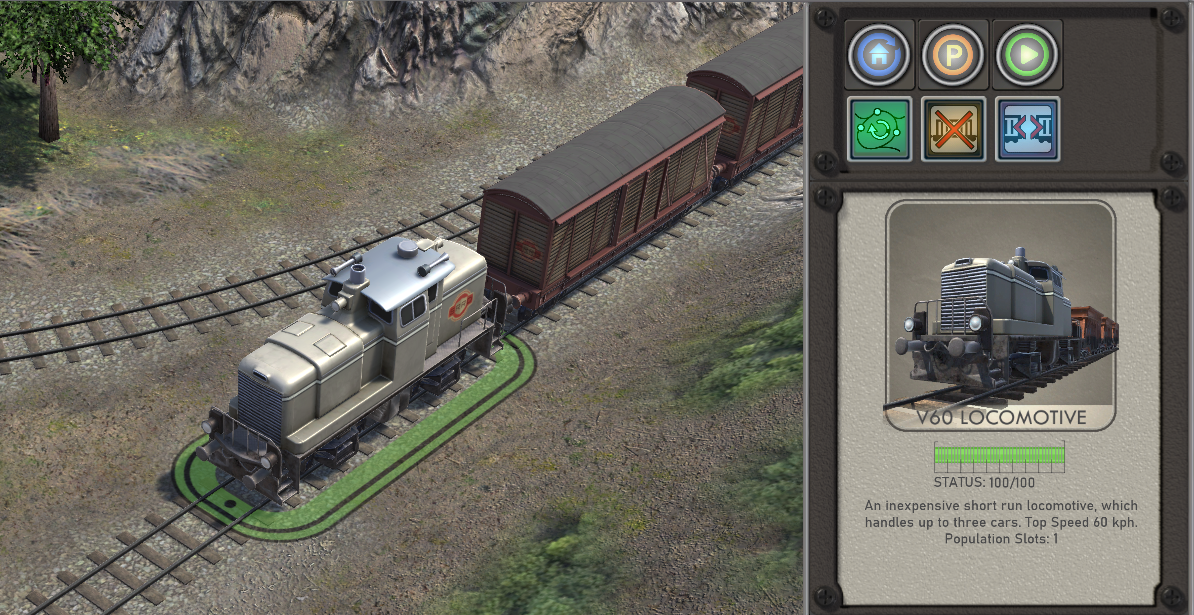 This is the smallest locomotive available, and is not particularly fast or powerful. However, they are cheap and abundant, which will assist in kicking off the game economy or rebuilding after a setback. This is only a shunter class, but is sufficient for any short run or the odd jobs.
060-DA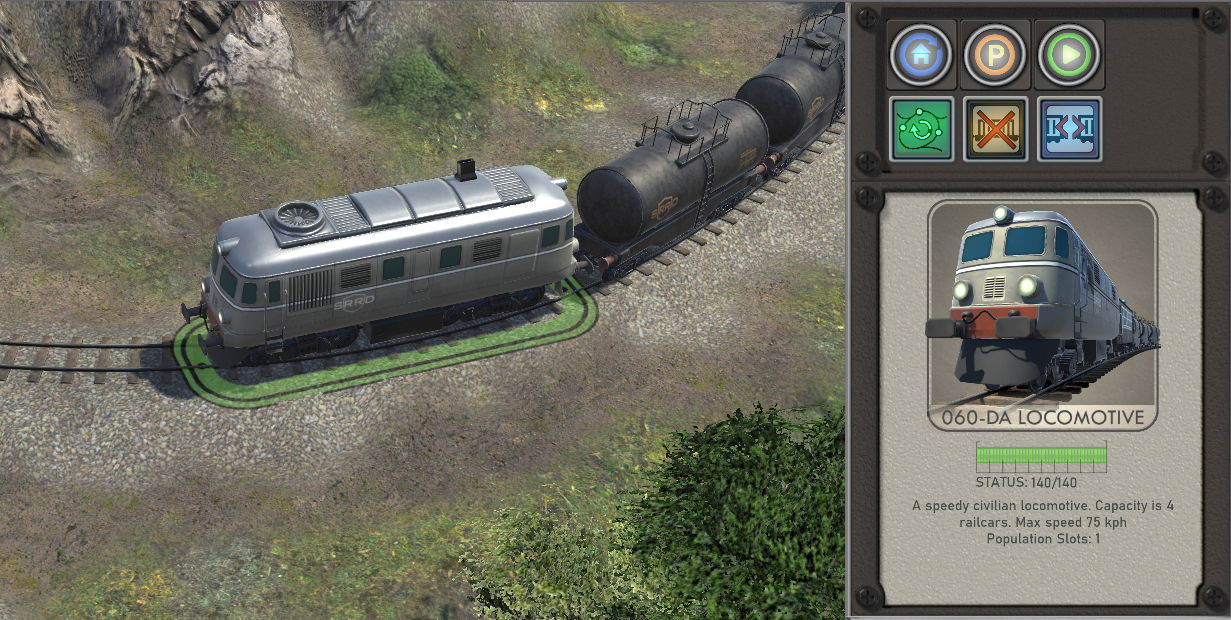 This locomotive is inspired by an Electroputere classic model. There won't be any units faster than this at moving large runs of resources around the map. Costs to build will be higher but worth it to boost your output and get logistics jobs done quickly.
752AM Logistics Master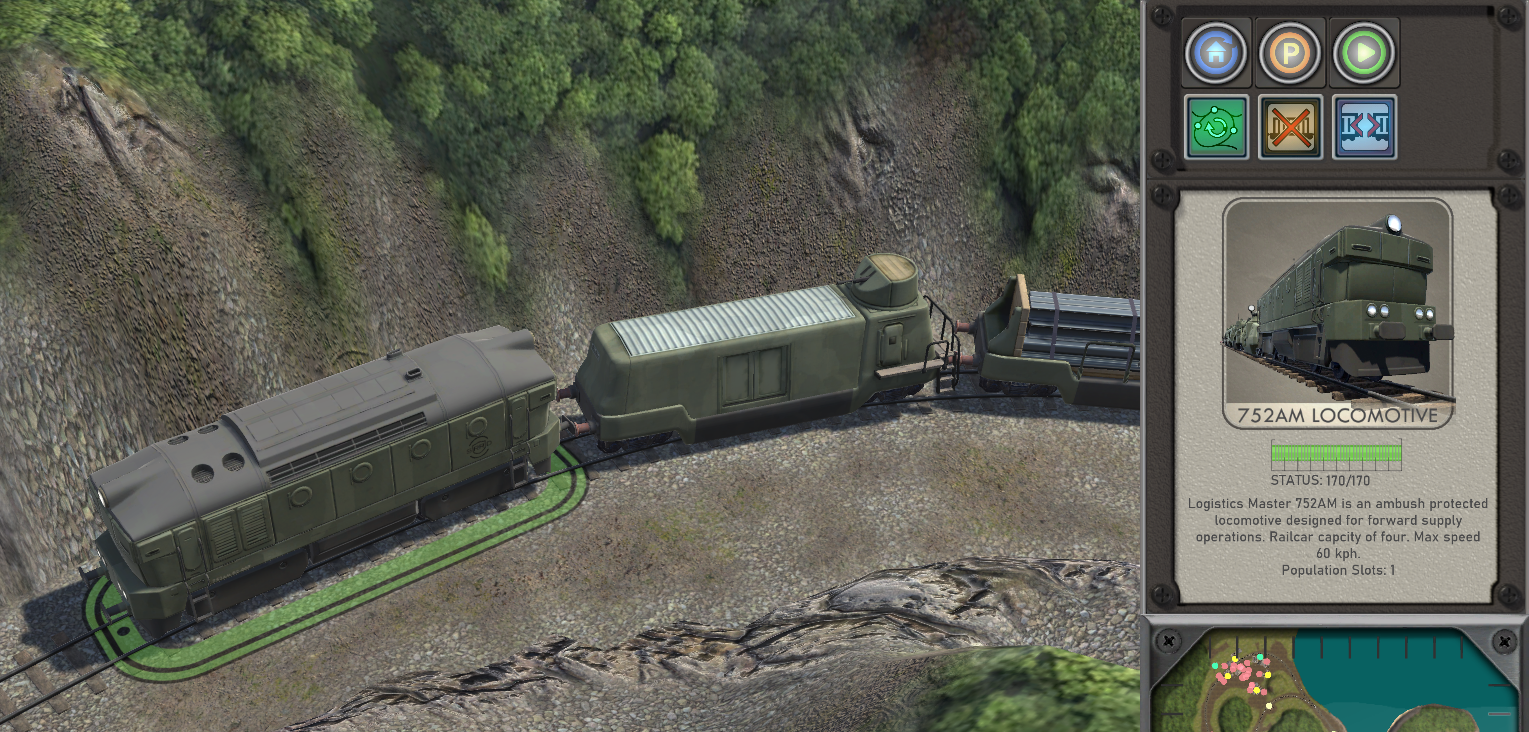 While the other two locomotives are civilian models, this class is semi-militarized. Designed for forward operations and deliveries where hostile forces are present, this unit is ambush protected for survivability. The militarized locomotives are much more expensive, but hopefully won't have to be replaced. Any damaged locomotive returned to the home Rail Shed will be restored to its full health.