Hey there! Before we start, here's a little context:
I've made no secret of it in the past - releasing updates to ModDB is something I do sparingly, and only after I'm reasonably confident that there won't be any more hotfixes or minor tweaks for a given version of a mod. This can lead to delays as large as a month, with some versions of the mod never appearing anywhere except the Steam Workshop.
Worse, with each patch I have to pay attention to whether any files were deleted or renamed, to determine if I can do an incremental update or require players to redownload the entire mod. This also complicates things for them, because they have to think about whether they need to delete their previous installation or just extract the patch on top of it.
However, it occurred to me that I already have an equivalent of the Workshop, I just don't have a way of intuitively presenting it to people who might not even know what GitHub is, much less how to download mods from it.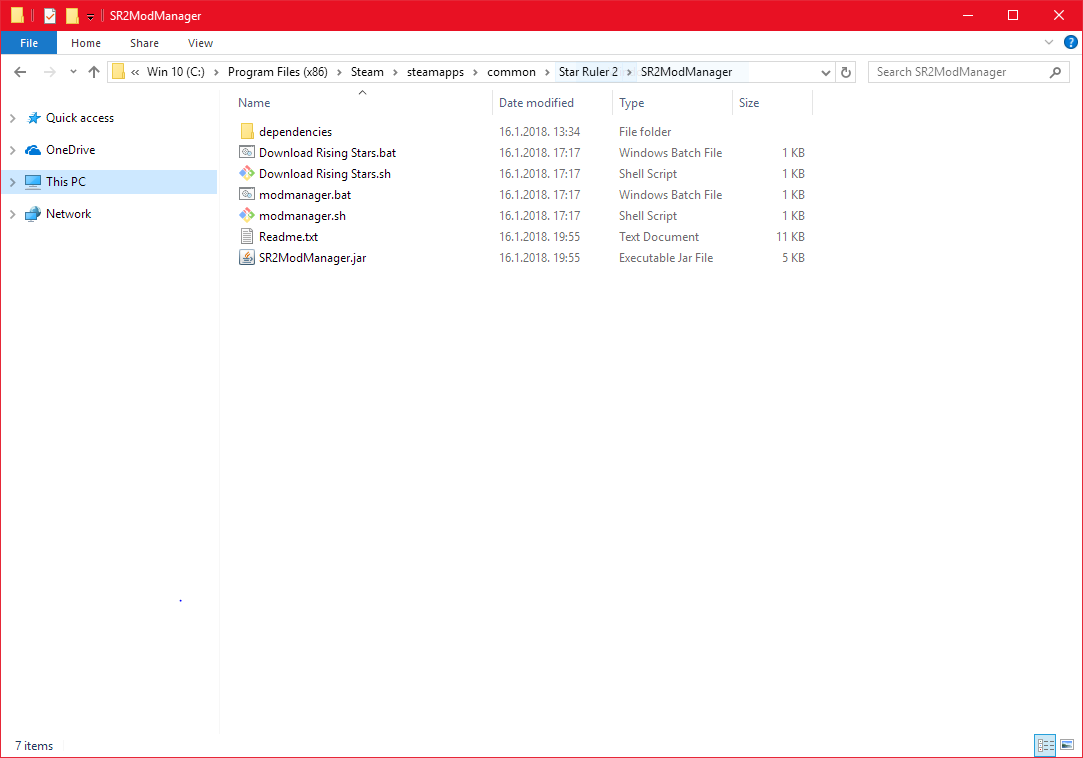 - Not the prettiest of applications right now, but it gets the job done.
Cue the SR2 Mod Manager. Inspired by similar (and simultaneously more and less sophisticated - mostly "more") programs I've seen in the past, it's designed to take a Git repository - any Git repository it can see - and extract the contents of an arbitrarily selected branch into the user's mod directory with relative ease.
At this time, only Rising Stars and a number of Darloth's mods are known to be fully compatible with SR2MM, with no other known Git repositories containing downloadable SR2 mods. Furthermore, the manager itself is in an infantile stage, lacking even the most basic GUI and a number of useful functions (perhaps the most glaring issue is that it downloads the whole repository every time it updates). Regardless, it's functional enough even in this crippled state, which is why I am proud to announce that version 0.1.0 will be released sometime within the next 30 minutes.
I expect to make some updates to it as time passes, especially since we've just started studying GUI code at my college this semester. The GUI's probably at the top of my list, as it'll enable a few other nice bits of functionality throughout the program.