It seems that the game has become more or less playable and bug free enough in order to show it to potential players.
For those who have never heard of Naval Hurricane, it is a turn based tactical game about naval battles of World War I. Most of its game mechanics are taken from well-known Atlantic Fleet and slightly improved.
Artillery fight with manual setting of bearing and elevation.
Torpedo launches.
Also added game mechanics for damage control game.
Of course, the pre alpha contains only a part of the planned content and gameplay, and certainly does have bugs. But it is an important milestone and hopefully an interesting journey ahead.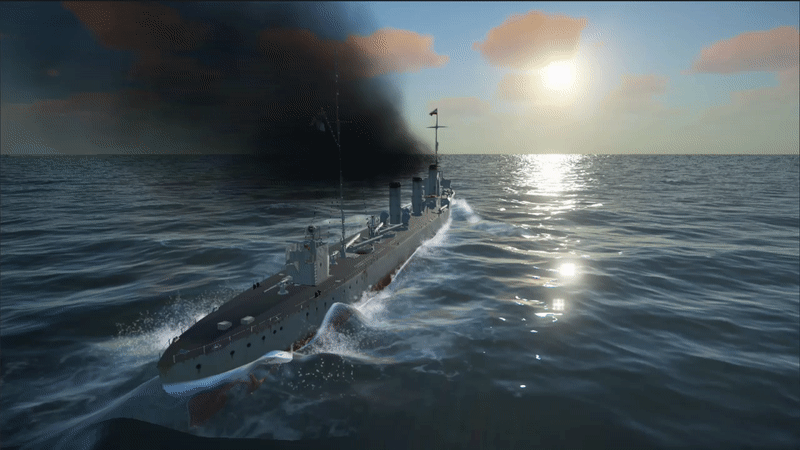 ---