I worked on some special view mods that will be unlockable in the game along side the Mutators.


(click and scroll horizontal)
First there is the Birds eye view mod which I ended up making 2 variations from, here you can see them in action:
Its kind of a challenge to estimate heights there, especially for the straight top vertical one. But that the too high to jump over obstacles are darkened helps a lot. For the coins, that you have to reach with a jump, I made clouds under them. When you jump there is also slight camera tilt and when you joust there is a zoom.
There are still some glitches to work out but overall its working really good.
Then there is also the First Person View mod which can be really intense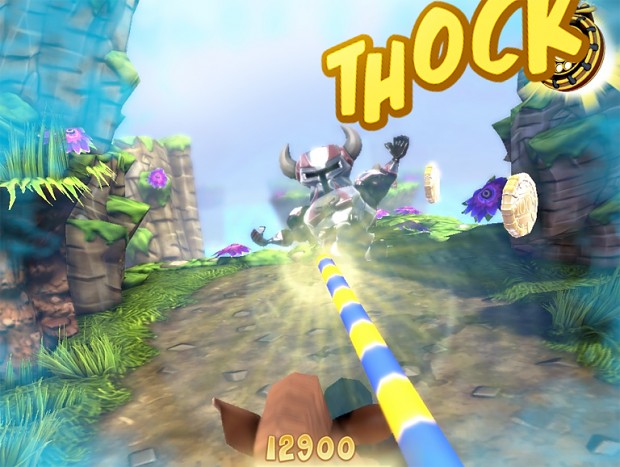 here is the video:
The shaking is quite heavy but before I had the camera just attached to the head bone of the Knight which was even more shaking: Youtube.com
Not sure you yet if I will tone it down more since it really is heavy shaking when you ride a horse. With the much higher FPS of the actual game its also easier on the eyes then it is in the video.
As you might have already noticed, the grass and foliage is now animated and I also made it more lush . Its animated through the shader. The water is now also shader vertex animated and there is also a fancy froth shader effect with splashes that is automaticly there where the water hits land. Also new are the screen effects when you hit a enemy and when you die.