Sure, i'd like to party with Mass Effect 2's Illusive Man, but i am also down to learn a little bit more about the mysterious Cerberus shotcaller's background. Conveniently, Dark Horse Comics is giving us just that chance in the coming weeks with Mass Effect Evolution, another four-issue mini-comic series created in collaboration with BioWare--the studio that created the Mass Effect universe and everything inside it.
Mass Effect 2 and Mass Effect 3 lead writer Mac Walters will have a hand in the series, as well as Star Wars: Knights of the Old Republic's Jackson Miller. Omar Francia is the dude behind the art, which you can already get a glimpse of via the BioWare blog and its seven-page preview of the first issue.
Check out some of Omar Francia's amazing concept art from the first issue of Mass Effect: Evolution!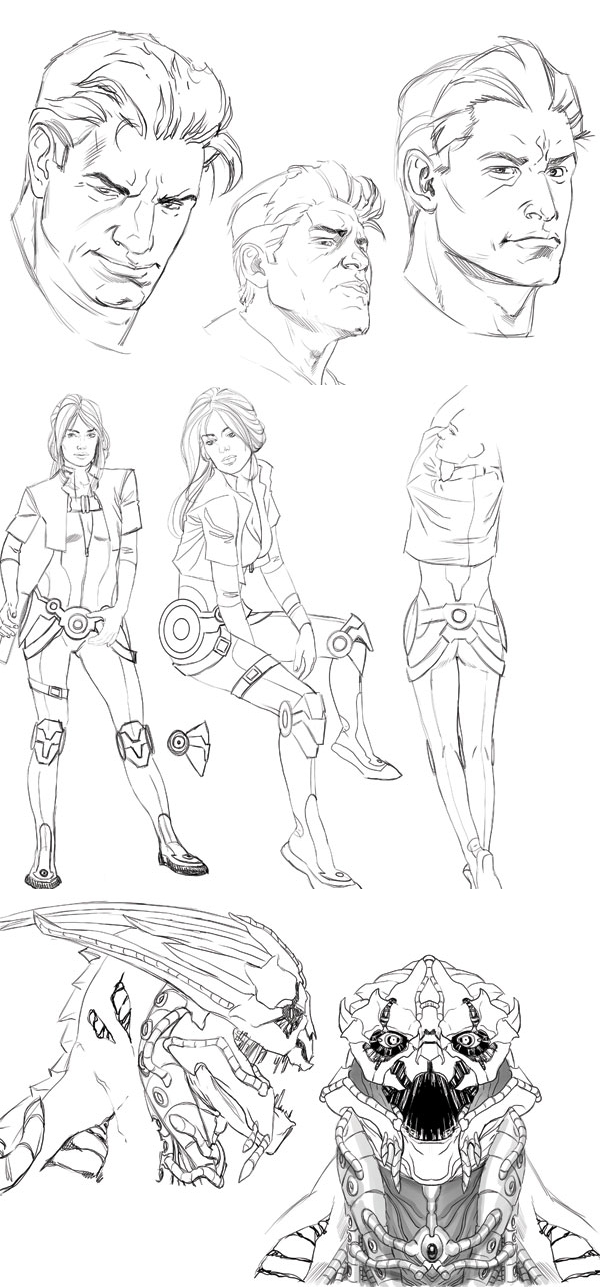 Dark Horse will ship Evolution in both physical and digital format. The latter you can get two ways, via the "Dark Horse Digital Comics program" or through its official App on iTunes. No firm release date has mentioned, but I'd imagine the first few issues will be released rather soon-ish.